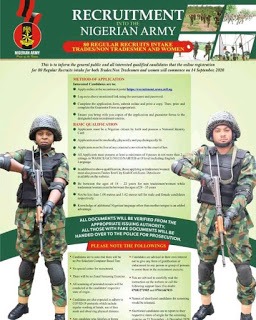 When it comes to hilarious responses, Nigerians are really the bomb. They should be number one in the world.
See below some humorous responses made by Nigerian youths on Twitter when the Nigerian Army posted the notice on its official Twitter handle that the Nigerian Army is recruiting into the Nigerian Army tradesmen and women.
Very humorous comments: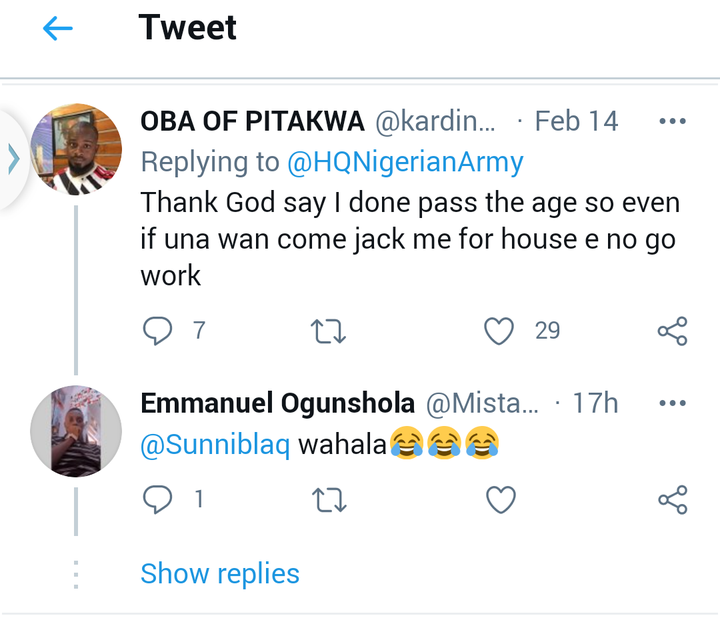 Lol! This one doesn't want to join because he wants to reach at least 71 years old.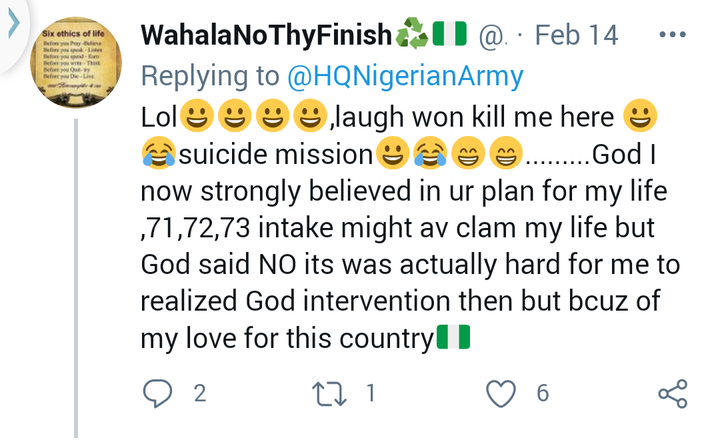 This is very funny but there's sense in it.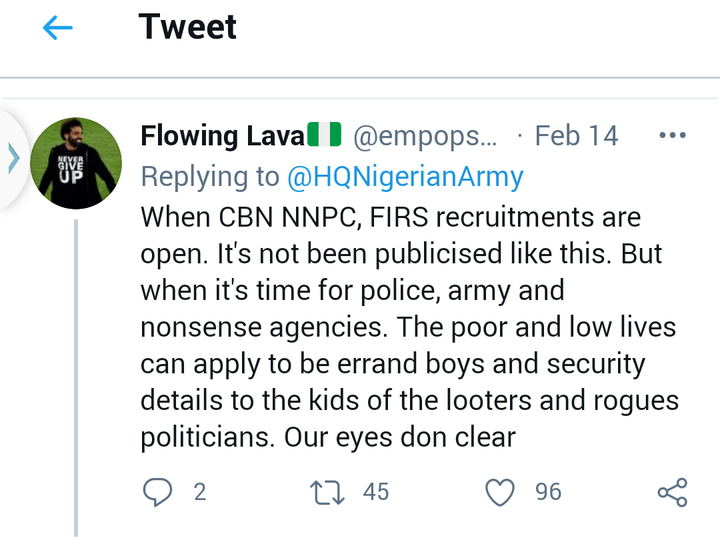 The reply to this one's excuse is legendary. Lol!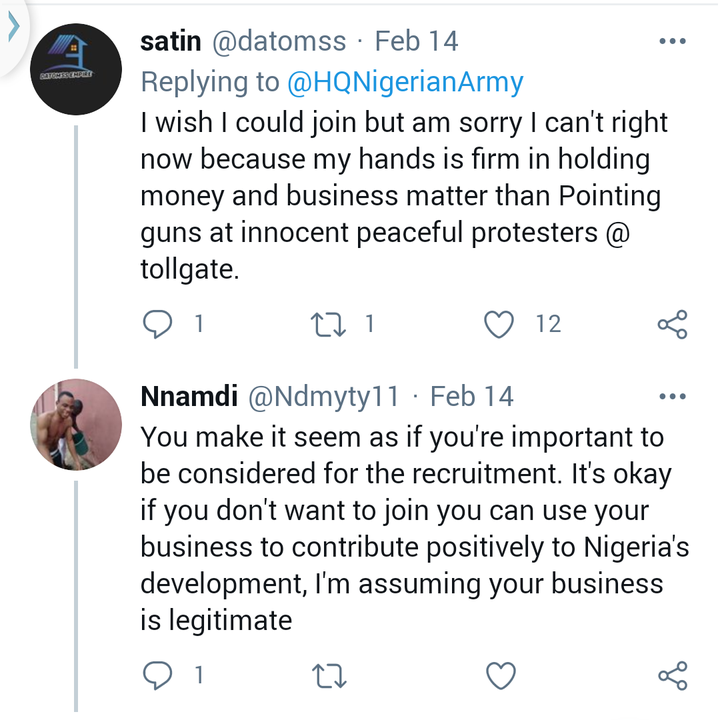 This one sweet me die.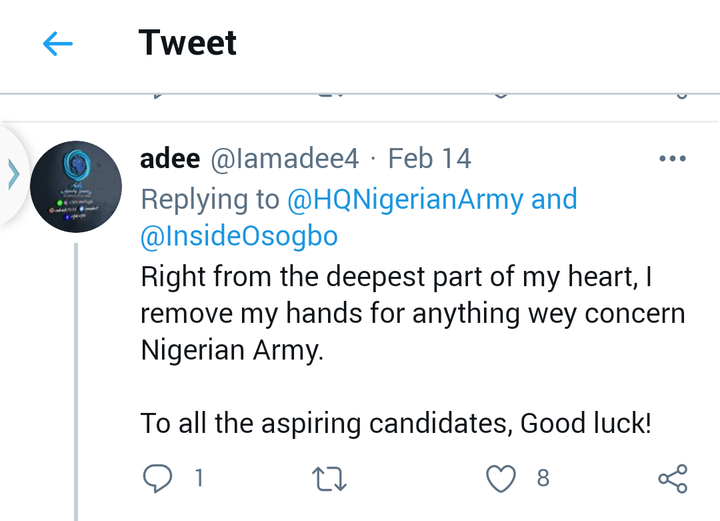 Lol! I don't know how to classify the claim.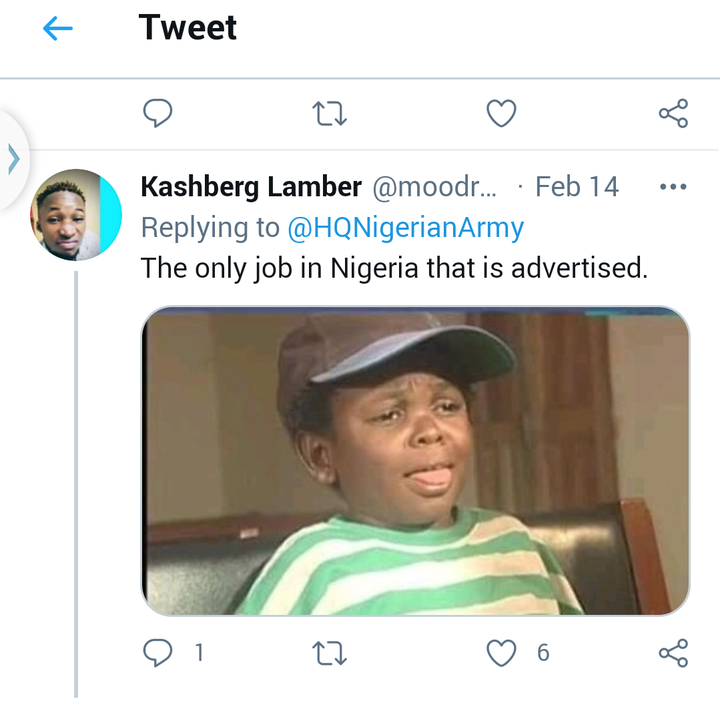 Lol! Even the new service chiefs will laugh at this one.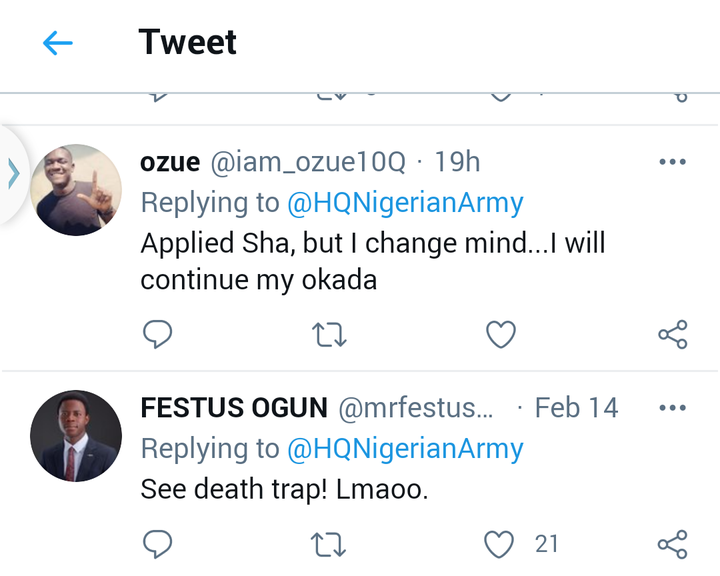 This one didn't understand that the army said the site will open the next day.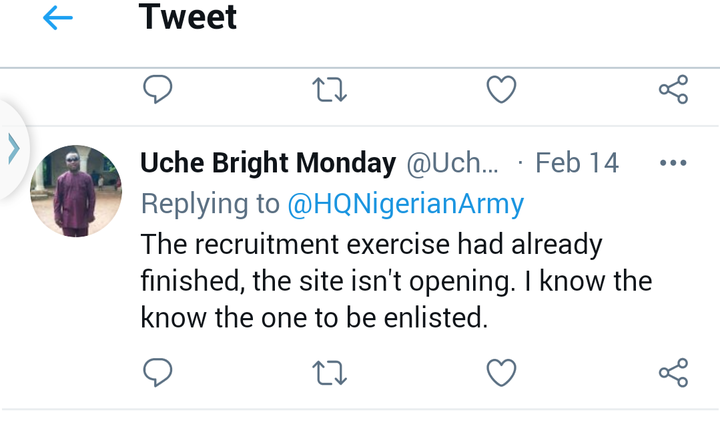 The reply is legendary.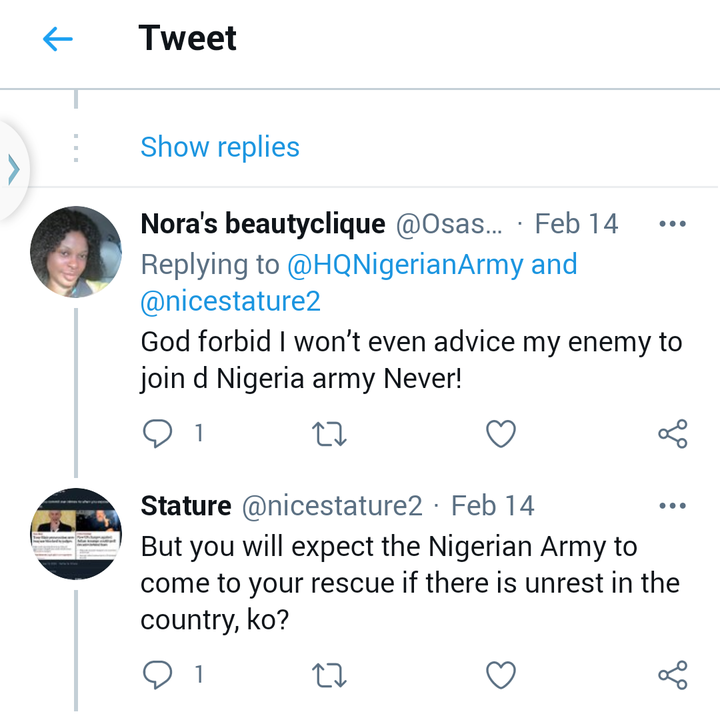 Lol. Look at this one's excuse.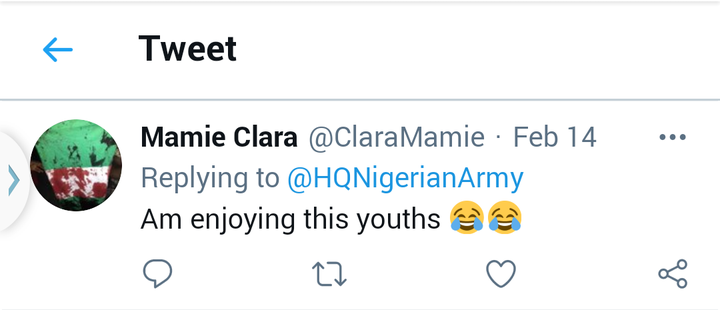 The army shouldn't find this one funny if it's true.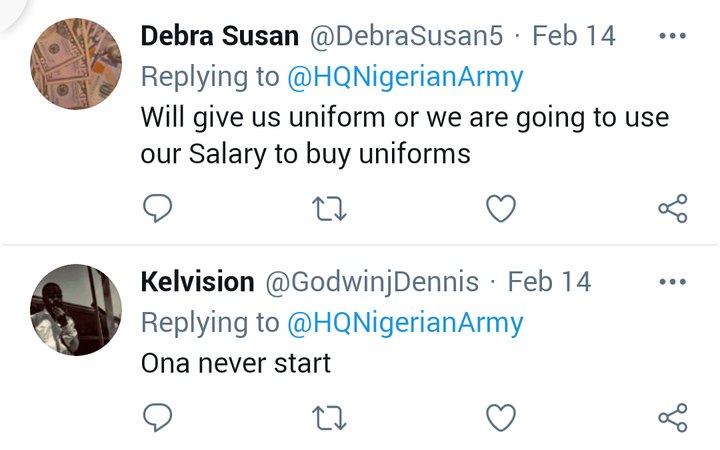 The old tweet.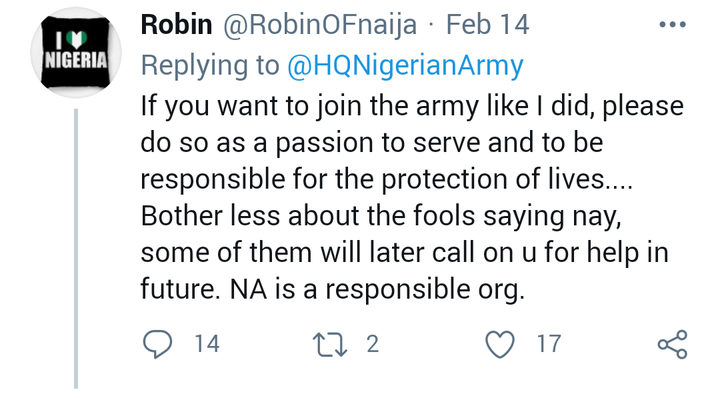 I'm literally rolling on the floor. Laughter wants to kill me. How about you?
Content created and supplied by: IPoliticus (via Opera News )