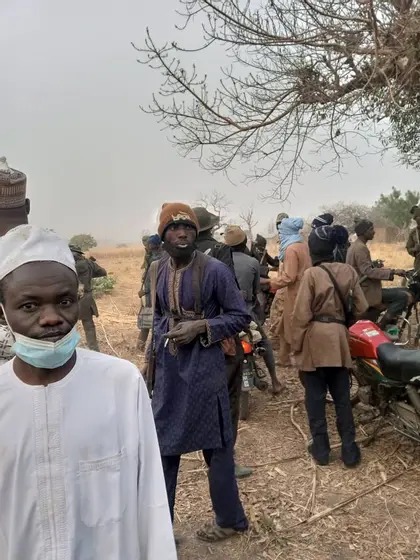 Why am saying the is this the life the life and property of the people of a nation should be the priority of the government, instead the government are appealing and negotiating with the terrorists and bandits 
It has our to me that the government has taking the insecurity in the country as a business where money laundering is being practiced how can the government of Nigeria be pampering terrorists instead bringing them book.
When the book haram were operating the life and property of the people were destroyed, when the international body intervened the Nigerian government rejected their offer I begin to think if we were still in the hands of God 
Another incident occurred at Niger state recently where bandit kidnapped some of the science student of kagara college, some where injured while some died on the process of escaping from the bandit.
Then what the government could do is to romance or appeal to the bandit over the issue, paying them a huge some of 800 million naira for them to release the abductees.
This will increase the rate of danger in the society, this wrong for a country to pay ransomed to the terrorists over kidnapping her people.
Content created and supplied by: Ericthewriter (via Opera News )