A lot of Nigerians have been reacting to the sad news about the death of one of Nigeria's Army Commanders. Major Urang alongside many other military officers were ambushed and killed by Boko haram insurgents.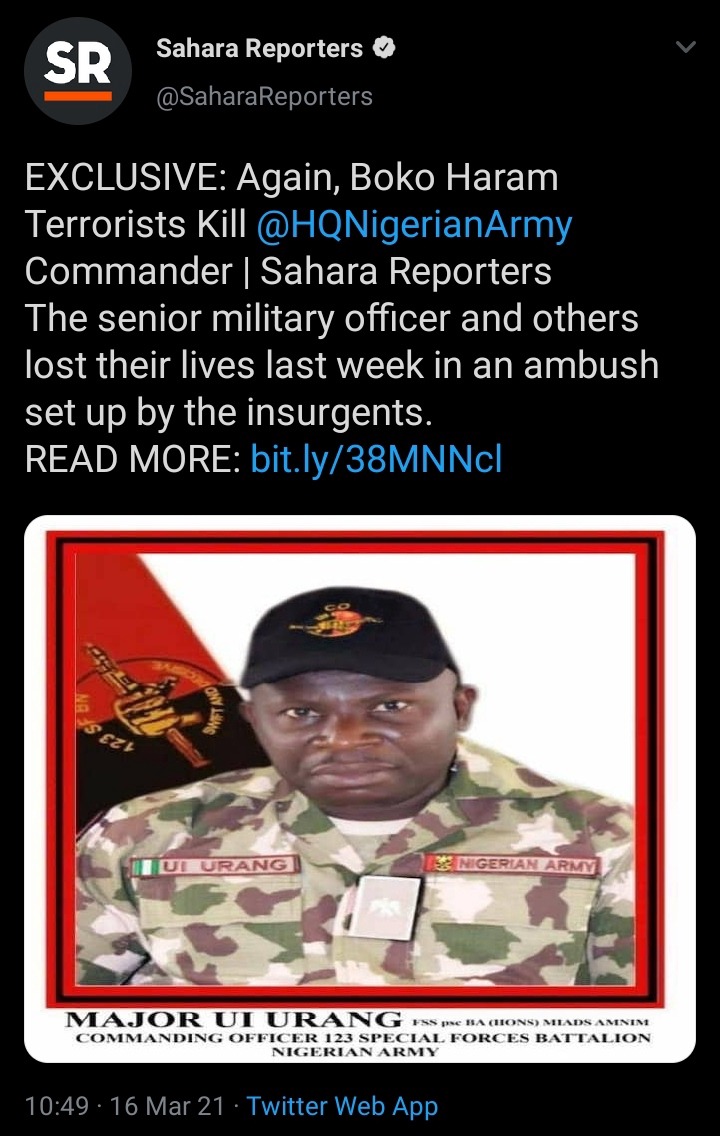 According to Sahara Reporters, the attack happened in Borno state. It was also confirmed that Major Urang was the commanding officer of the 123 battalions of the Nigerian Army just before his painful death. The reports also confirmed that Major Urang and his 10 convoy vehicles were on their way to Borno state before they got ambushed and killed.
Well, this sad news has made many people react online. Recall that roughly 6months ago, Colonel Dahiru Bako was also killed by insurgents. This is proof that the Nigerian army has lost a lot of good officers to insurgents.
However, on Facebook, the national president Andoni Coalition, Ijonama Amon Mkpon also shared this news, stating that Major Urang just celebrated his birthday on the 8th of March. He also said that the unexpected death of Major Urang took him away from the Obolo development mission.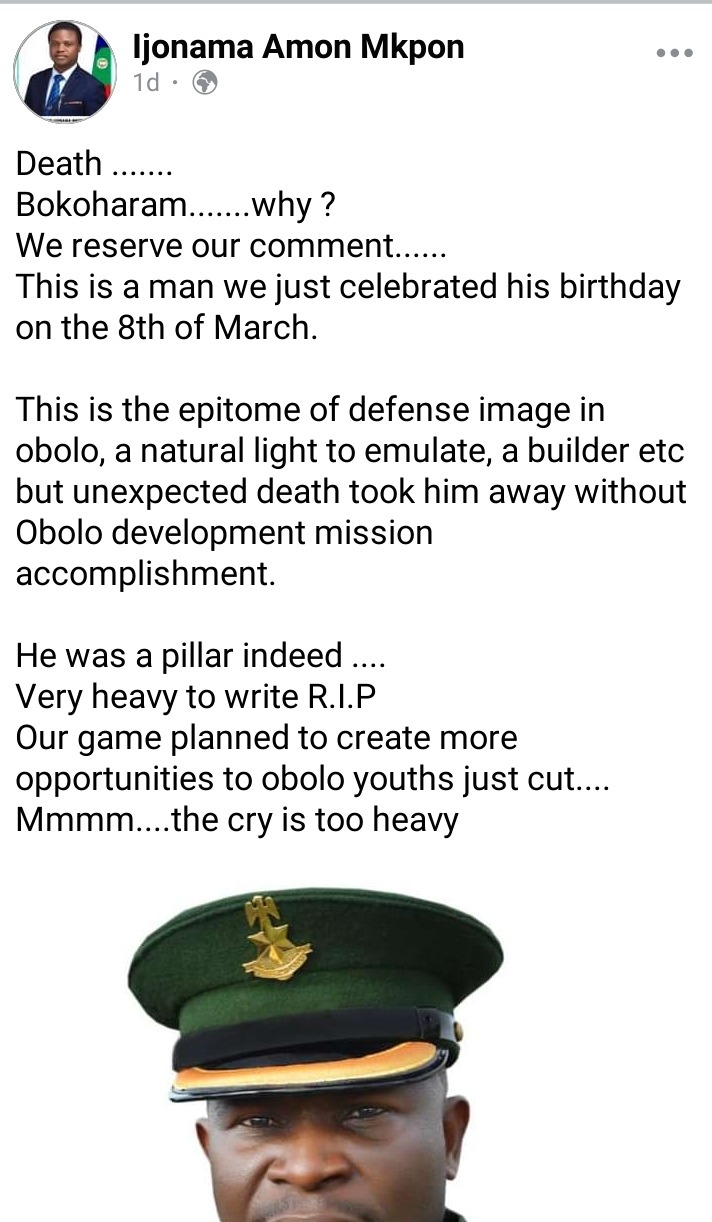 After Sahara Reporters broke this news, see how people reacted below: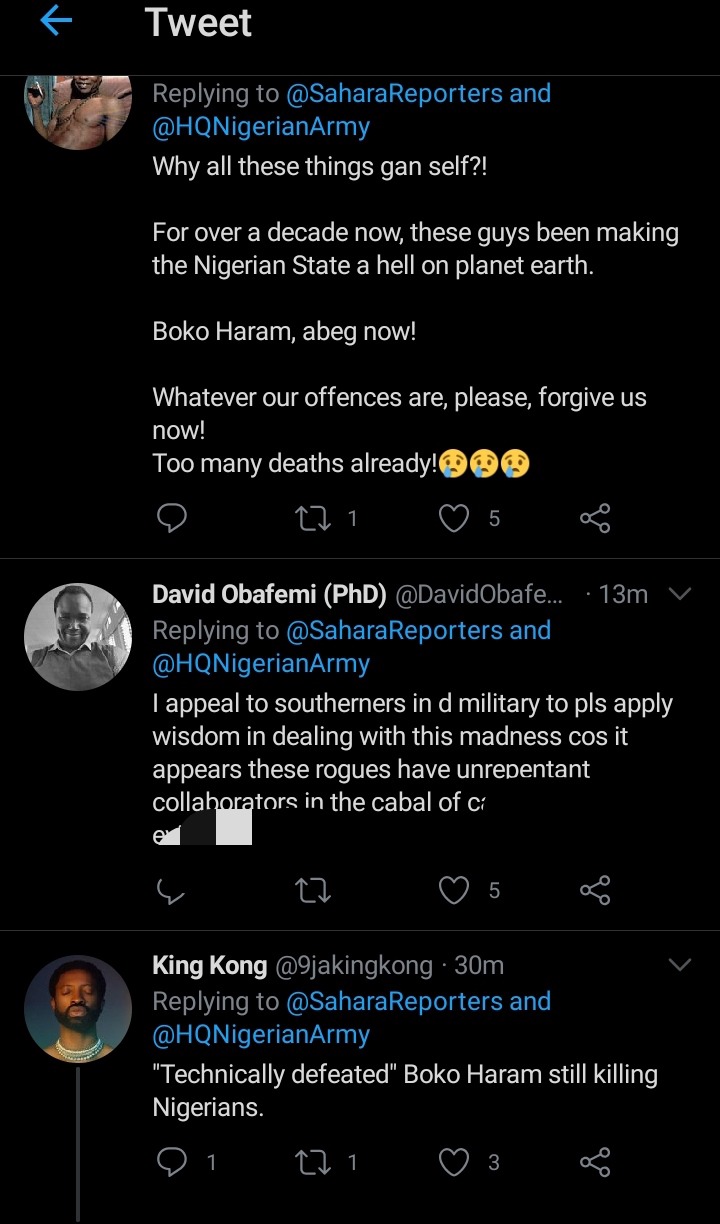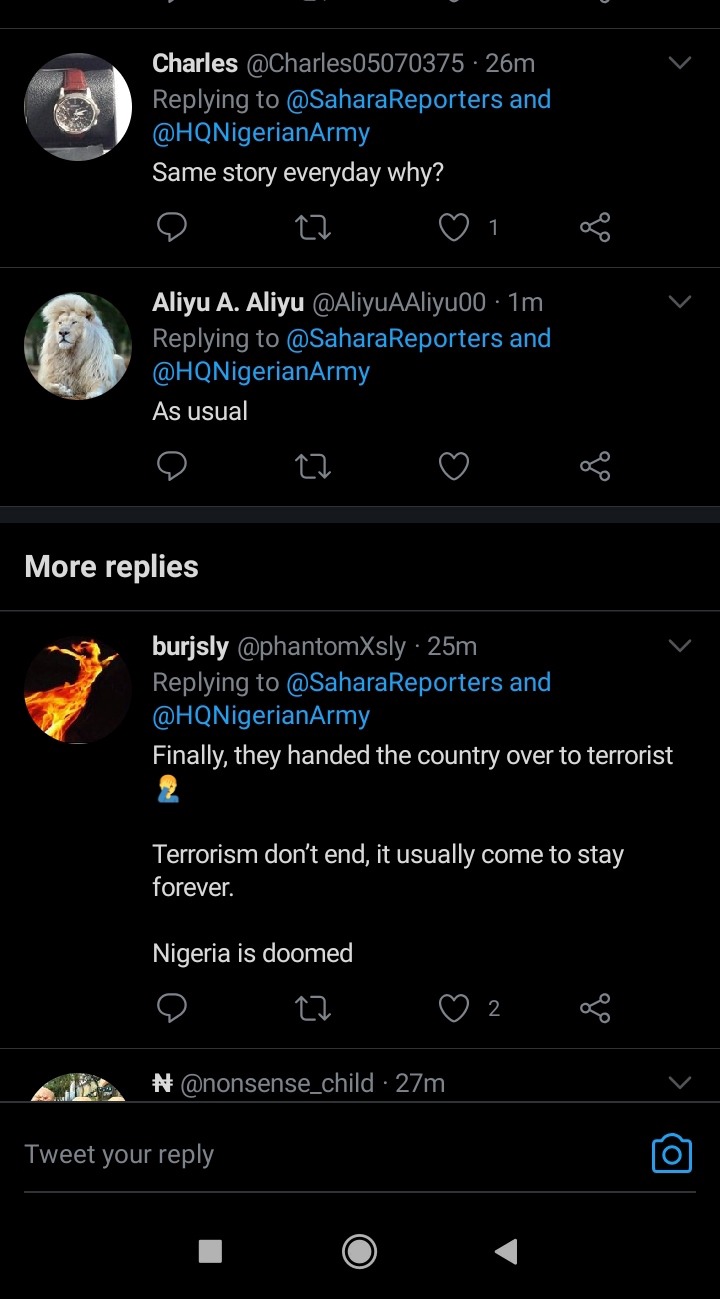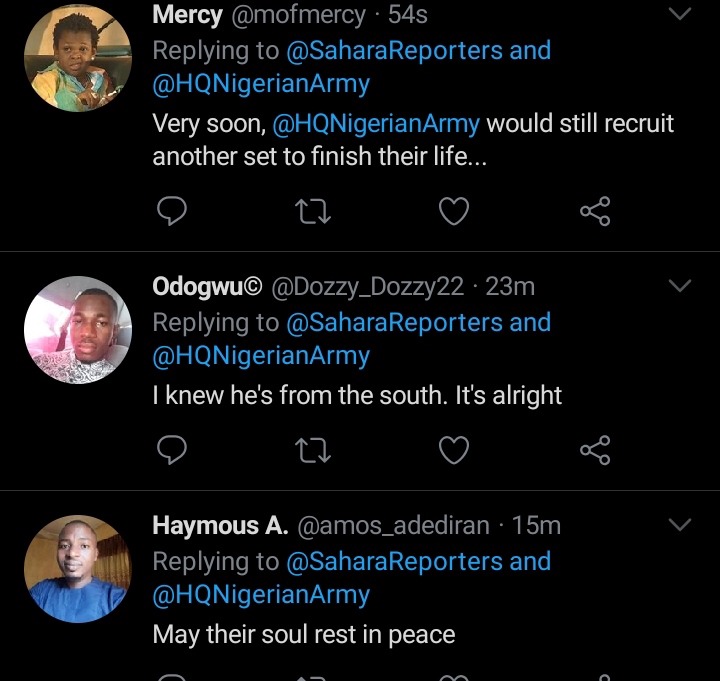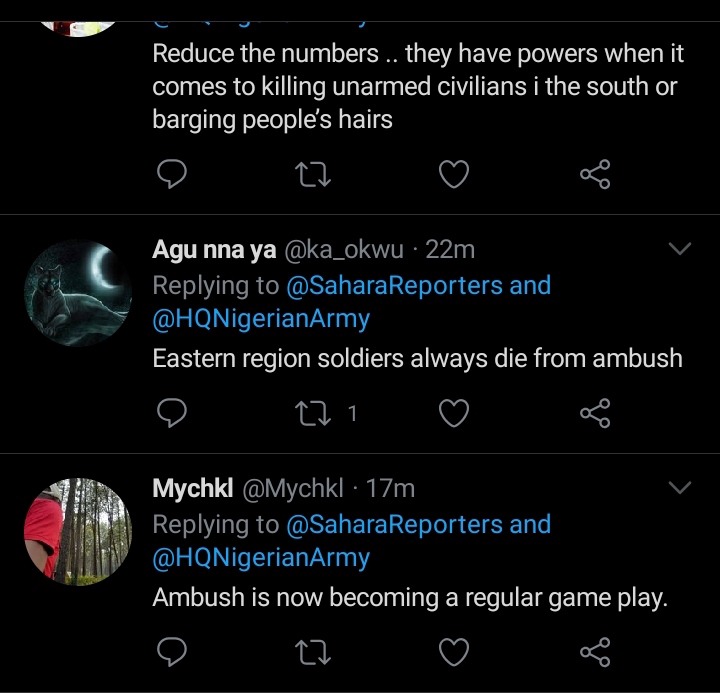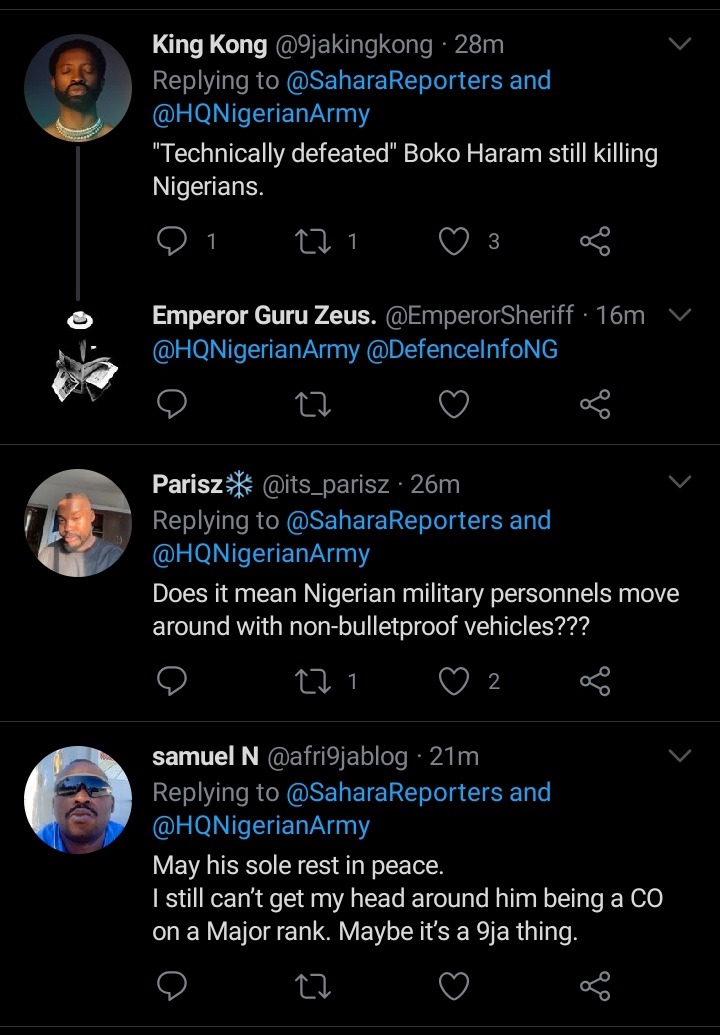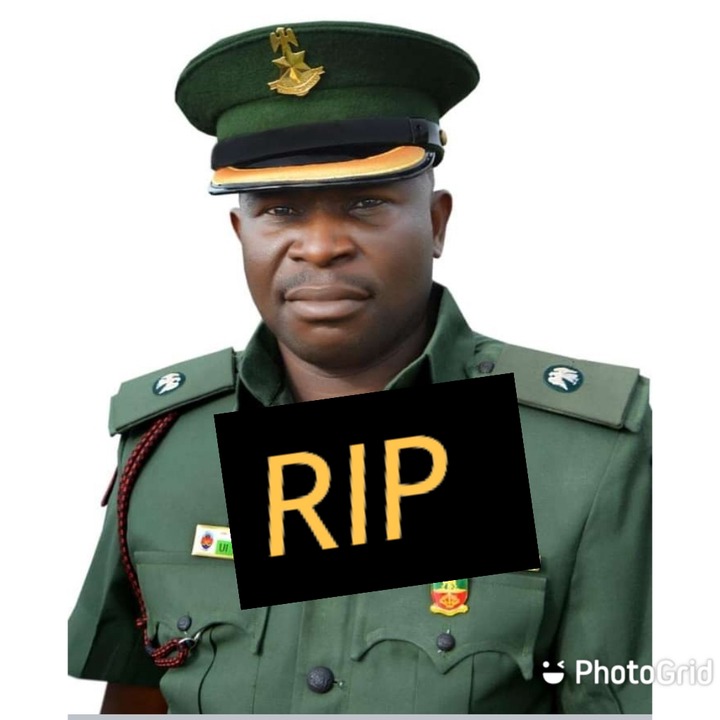 Thanks for reading this article.
Please say a prayer for lost souls.
Source: Sahara Reporters, Ijonama Amon Mkpon
Content created and supplied by: WALDEE (via Opera News )