Insecurity has and is a very big problem facing Nigeria as a nation. This challenge has been a thorn in the flesh, for both present and immediate past government. The issue has called for Nigerians to come up with something different, on how we can tackle this issue once and for all. One man who has an idea on how we can scale through the challenge is a popular Islamic Cleric, Sheikh Ahmad Gumi.
You would recall that some days back, Sheikh Ahmad Gumi held a meeting with some notorious bandits in Zamfara State, so as to know the wants of these criminals. He wanted to hear their own side of the story and know the way forward. His actions received commendations, likewise criticisms from Nigerians, as some hailed him for seeing dialogue as a way to tackle this issue of insecurity.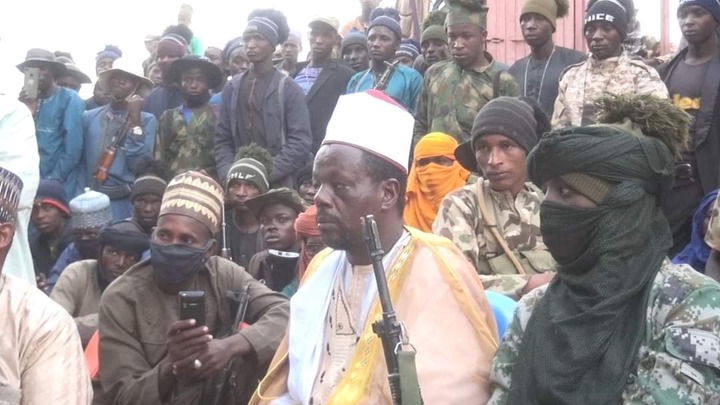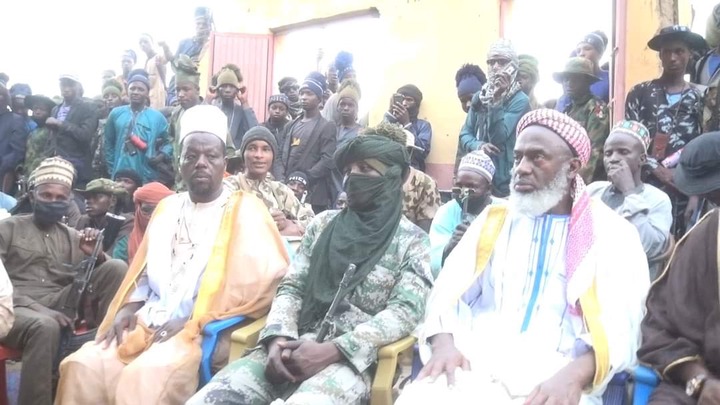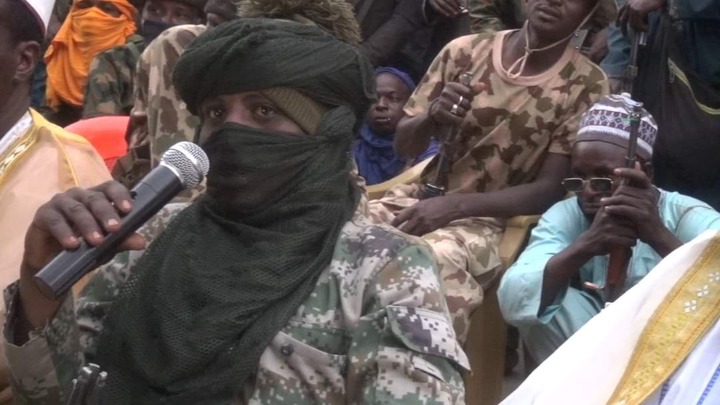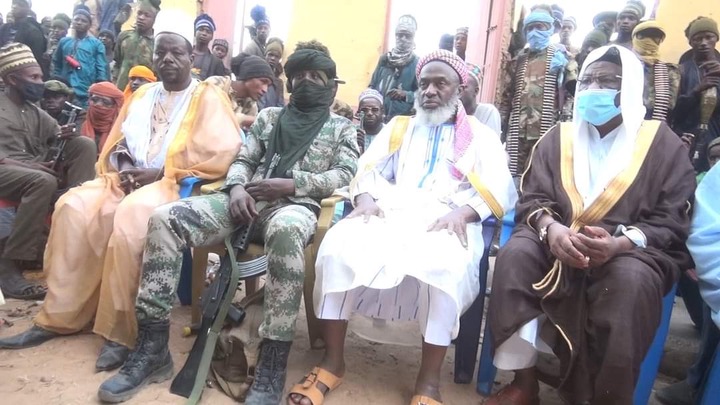 Today, Sheikh Ahmad Gumi was interviewed by BBC NEWS PIDGIN, where he said lots of things about his meeting with the notorious criminals. But we are going to look at few things that Ahmad Gumi said about his meeting with the bandits.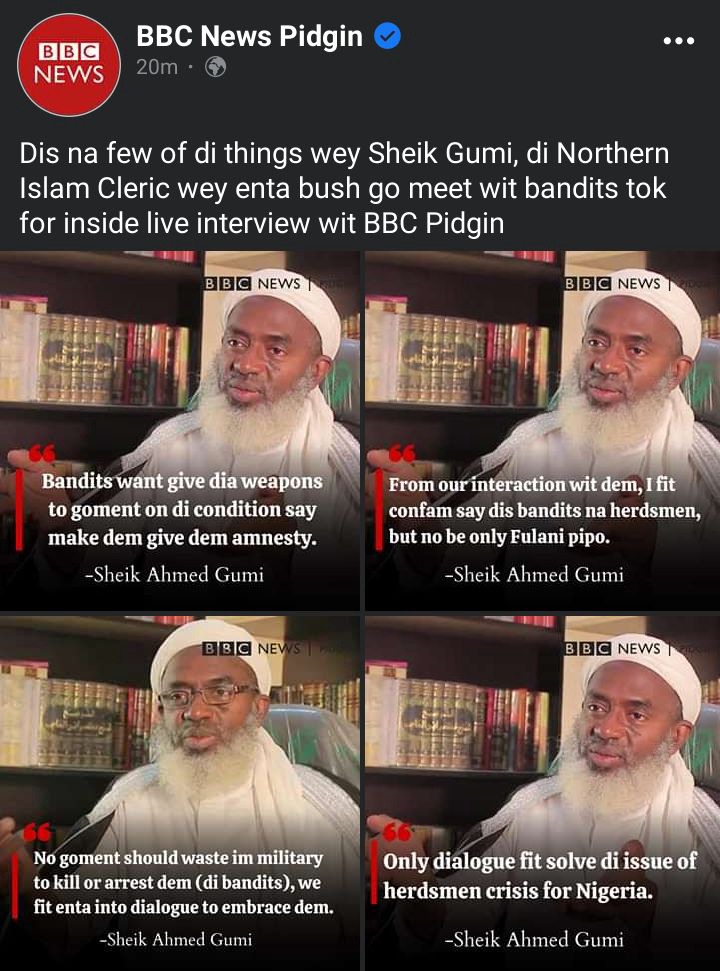 He said that the bandits are ready to give up their weapons and surrender, if only the Federal Government of Nigeria, would grant them amnesty. He disclosed the identity of the bandits, saying that they are cattle herdsmen, but not all of them are from the Fulani tribe. He further said that the Federal Government should not make the mistake of arresting or killing the bandits, adding that the Government should consider the option of negotiating with them, a method they (bandits) have embraced. He gave the only way out of terrorism in Nigeria, saying that dialogue is the only way of solving herdsmen criminality in Nigeria.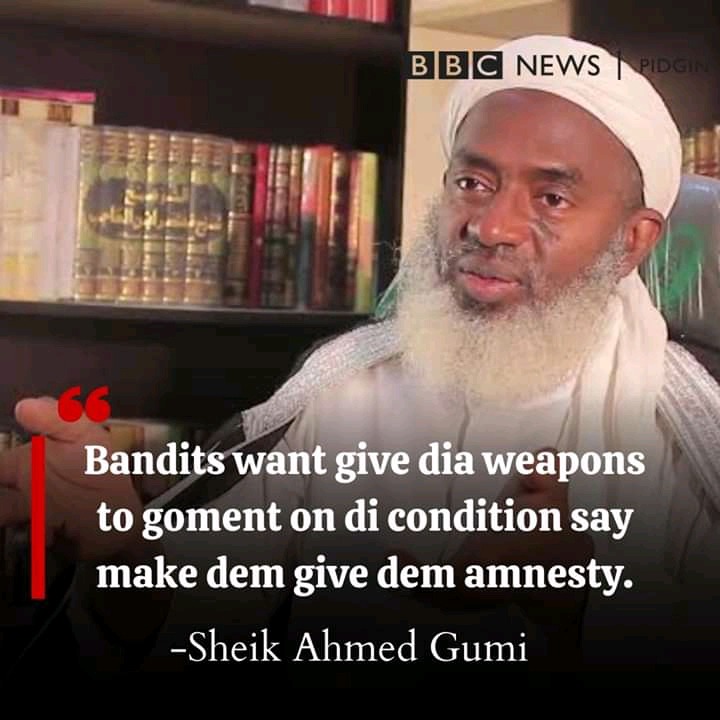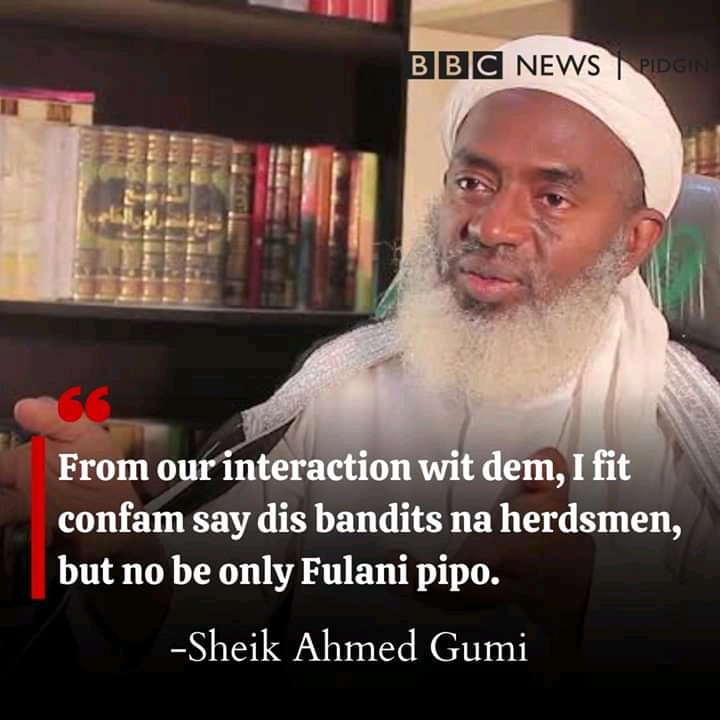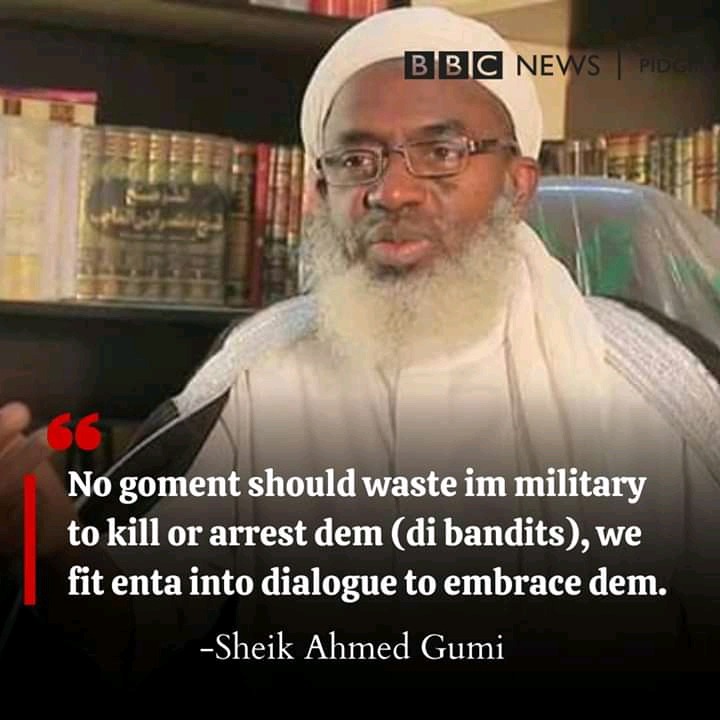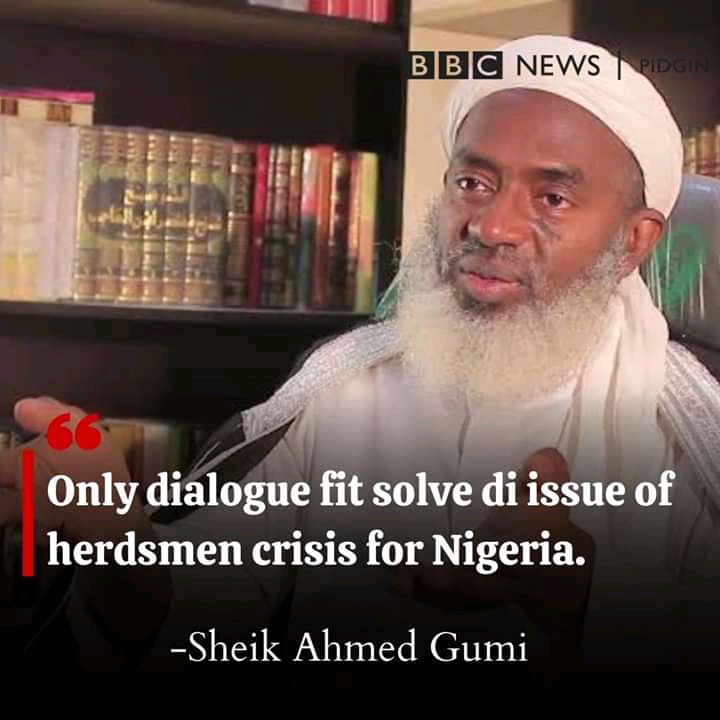 This got many reactions from Facebook users, as some said that the government should not sit down to negotiate with criminals.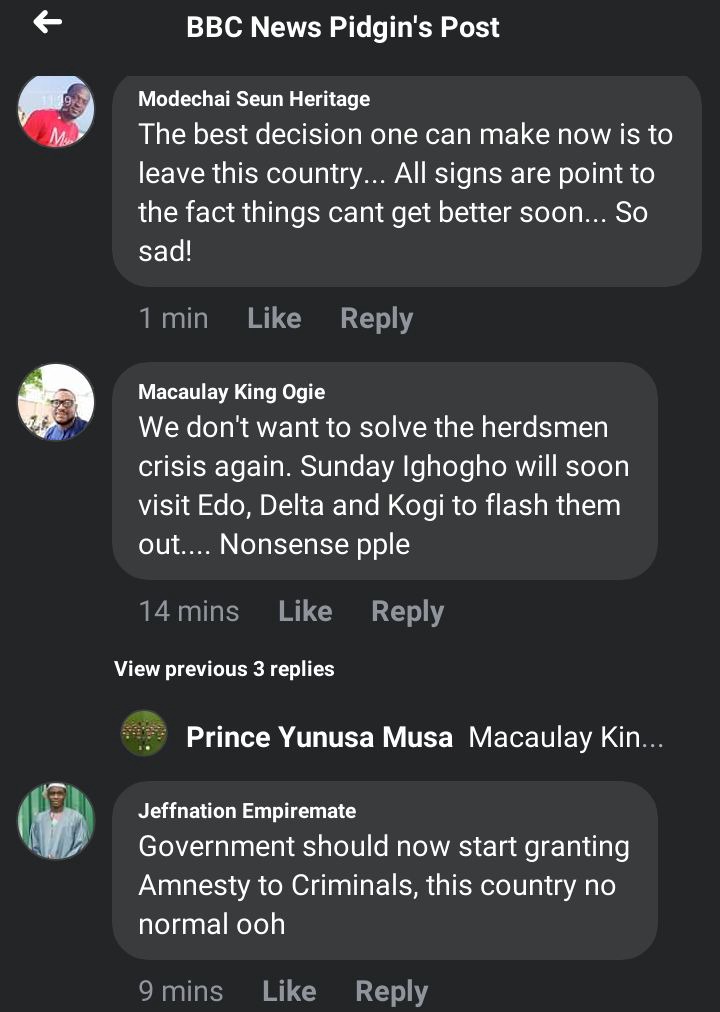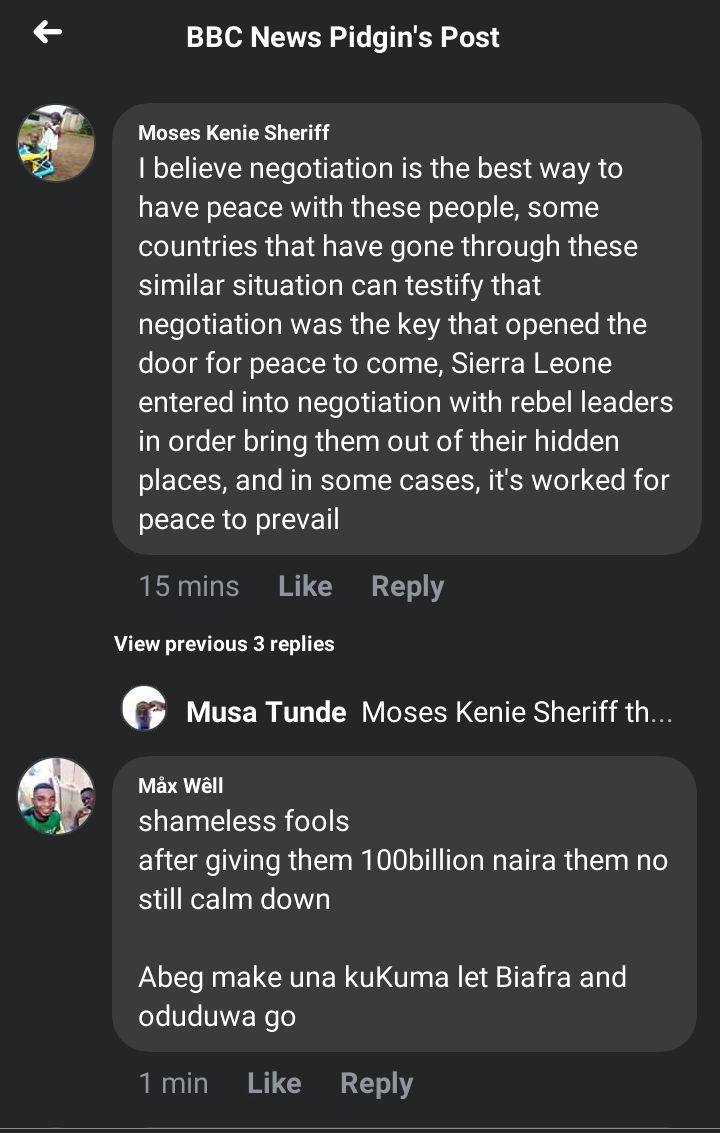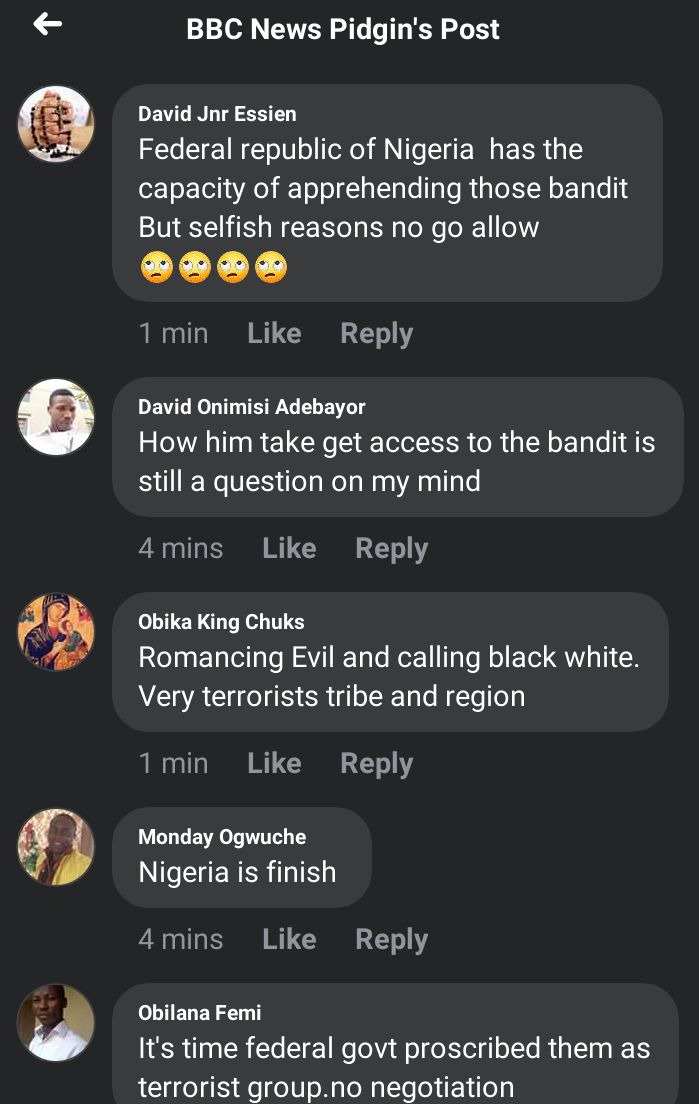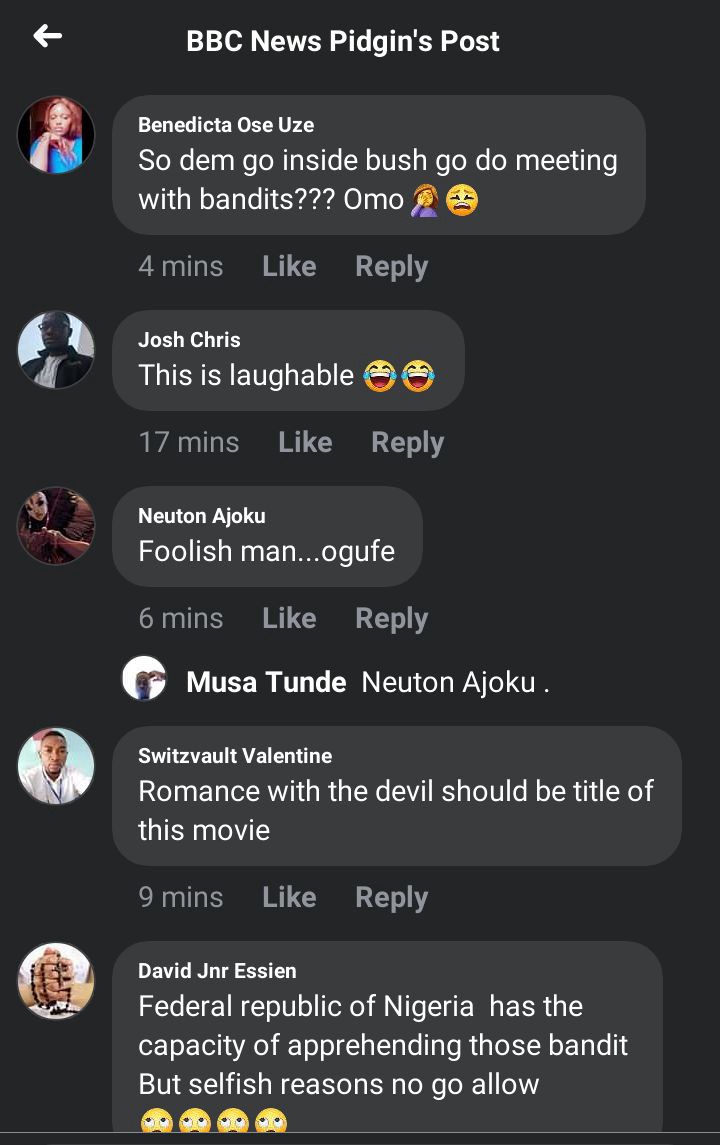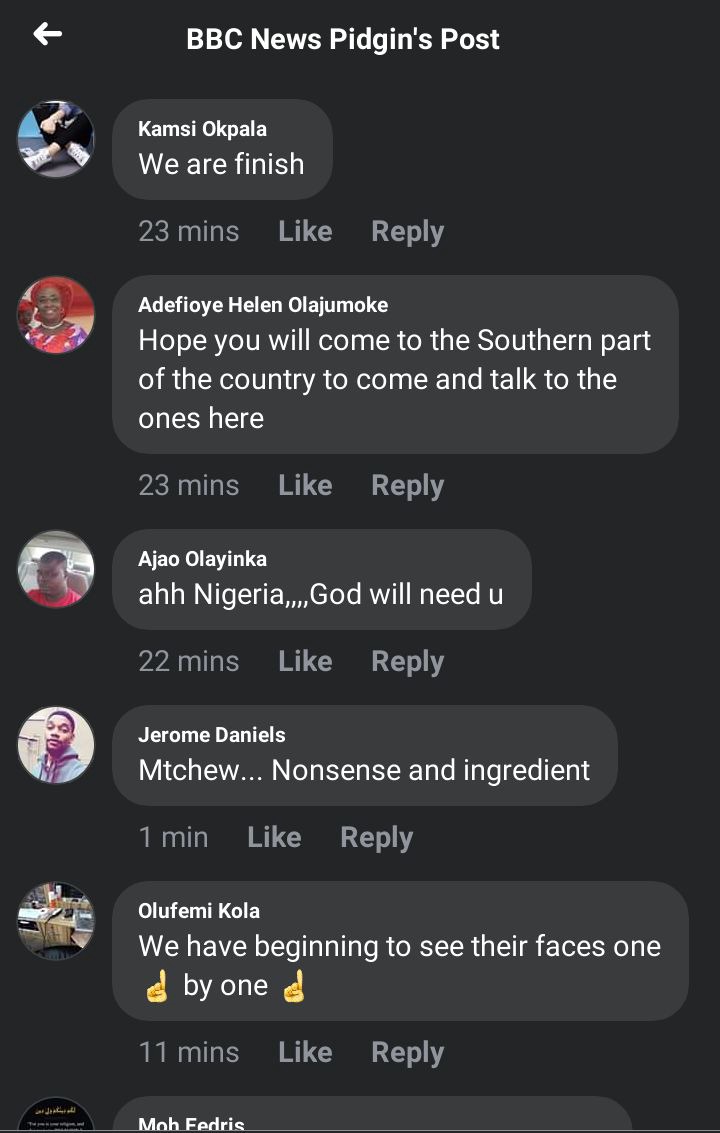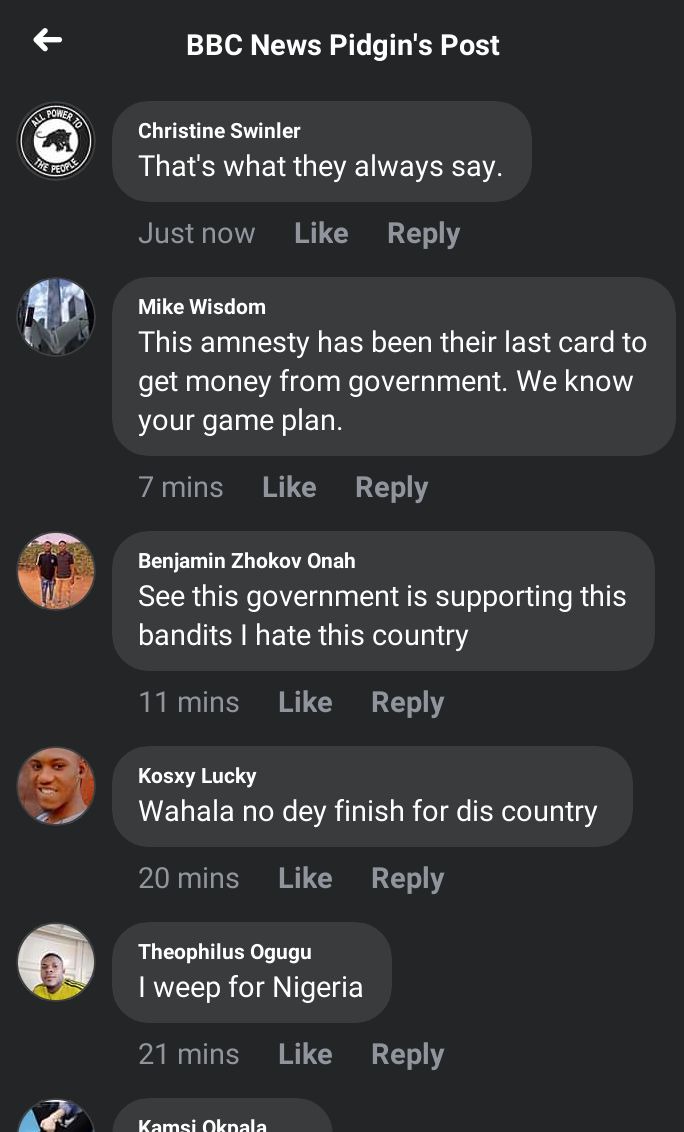 What do you think of this issue?
Content created and supplied by: MagicFeet (via Opera News )