Our soldiers are really trying and it's a good news that about fifty seven of the terrorists had been killed by our gallant soldiers in the area of Damboa in Borno state. According to the report by daily post, it was said that the area of Damboa had once been controlled by Boko Haram. In 2017, soldiers fought and they were able to regain the area. Seems, the Boko Haram still wants to lay claim to that area.
To do this, they decided to ambush our soldiers in the area of Damboa. We thank God that our soldiers were prepared for them and they able to kill fifty seven of them. Those who were killed includes small age soldiers who have been recruited by Boko Haram members. Soldiers said that the gun truck they used in ambushing them was the gun truck they got from the soldiers during one of their attacks.
After killing such amount of terrorists, guns and ammunitions were also recovered from them. This is a good job from our soldiers. May they continue to achieve more successes. Insecurities needs to be addressed because it keeps getting worst daily. We thank God our soldiers are recording successes and insecurities would be ended soon.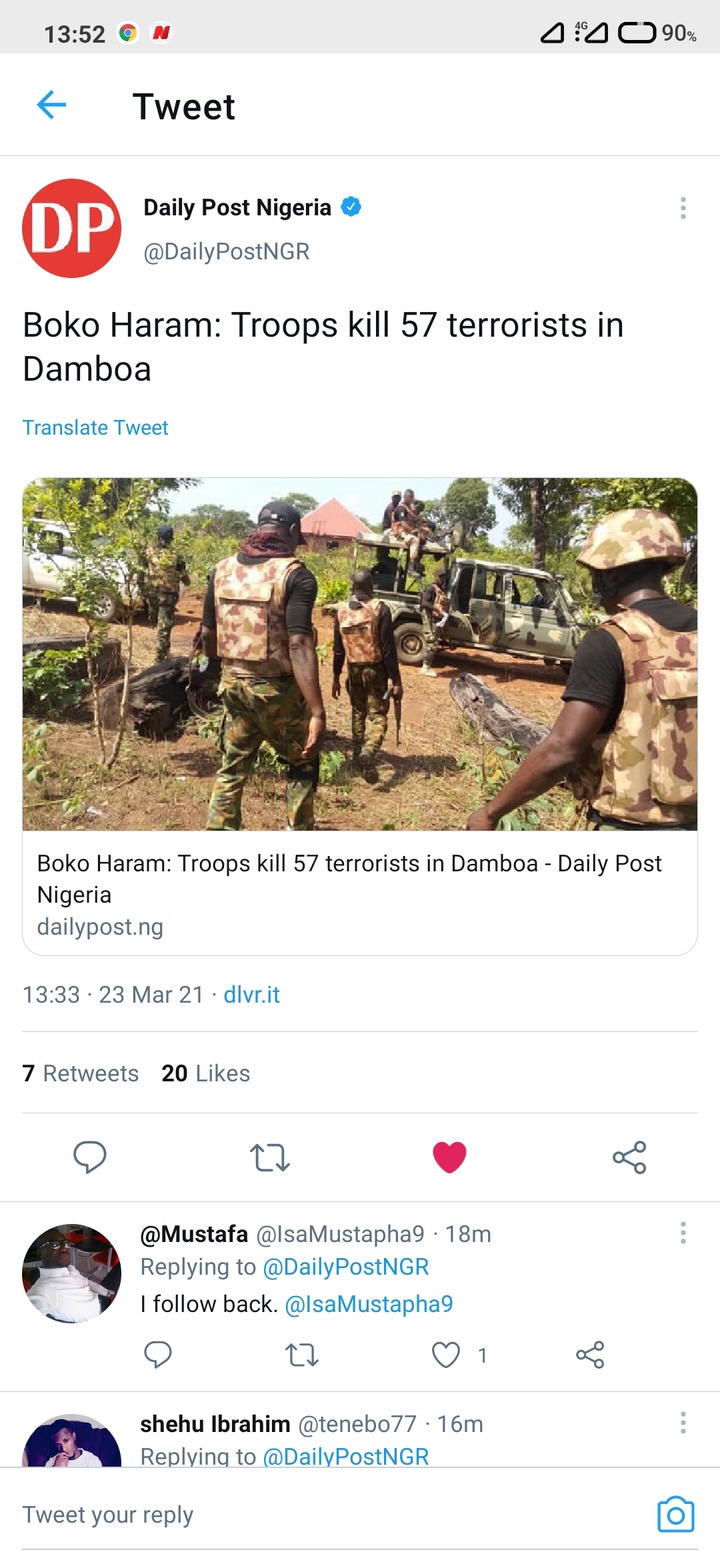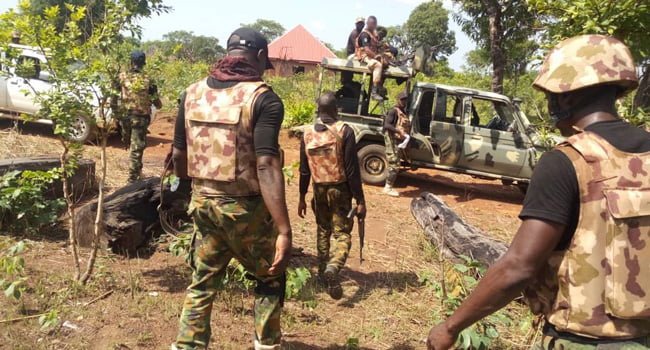 Content created and supplied by: Ojoseph (via Opera News )