Leader of the Indigenous people of Biafra, Nnamdi Kanu has sent a strong message to the Hausas and northerners.
This is in regards to the ongoing Fulani Herdsmen crisis, currently ravaging the country.
According to him, in the tweet where he clearly supported the Hausas, he warned them telling them to be wary of the Herdsmen, and also told them that the Fulanis (whom he clearly labelled as terrorists) are currently bringing shame to their name and reputation also in the country.
Taking to his Twitter handle he wrote a message to the northerners.
See what he said and I quote;
"Dear #Hausa, Dear #North, Terrorist Fulani elements (domestic & foreign) are bringing your name to disrepute. This evil they do in Nigeria, the are doing it in your name. Stop them before they set you up for the kill. Your silence/inaction makes you complict. THANK YOU."
See photo of the tweet below;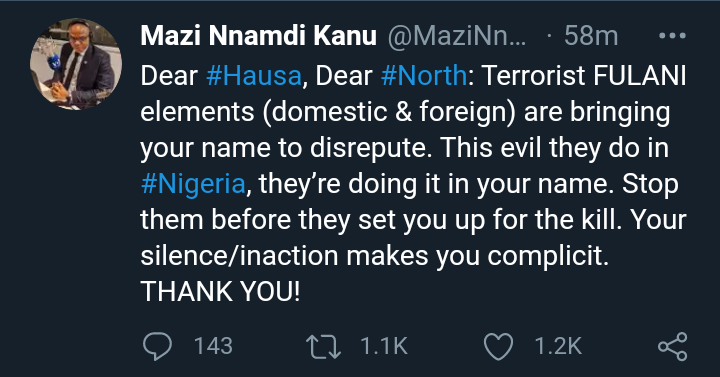 Meanwhile hundreds of Nigerians took to the comments section to share their reactions and thoughts on the matter.
See what they said;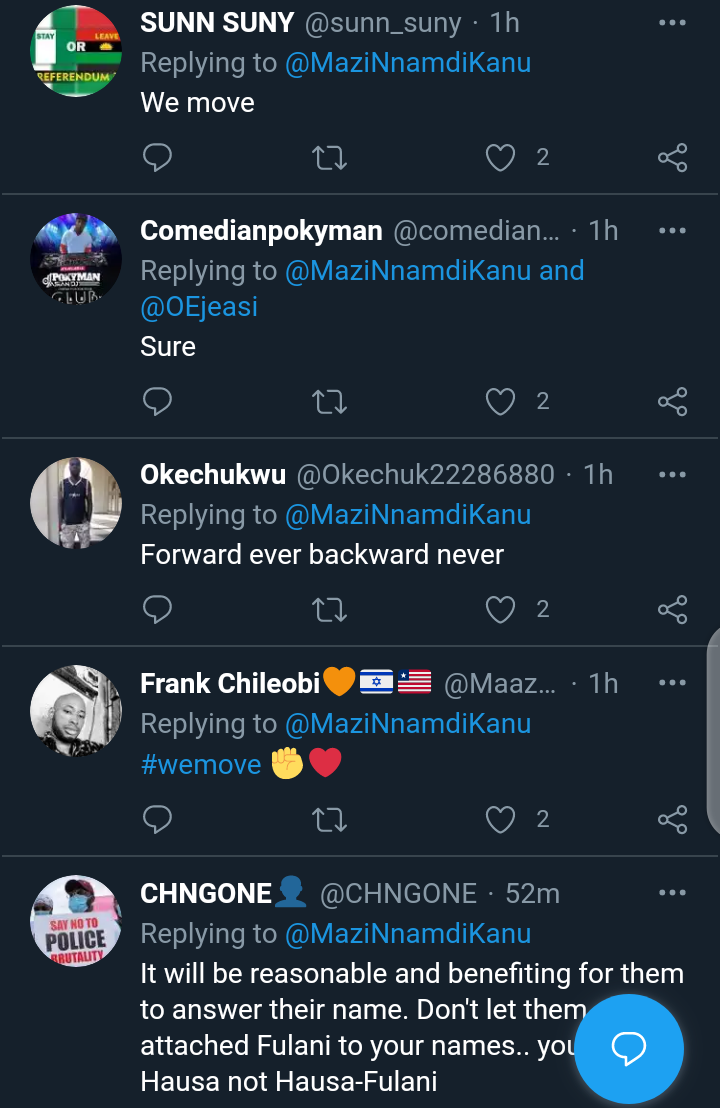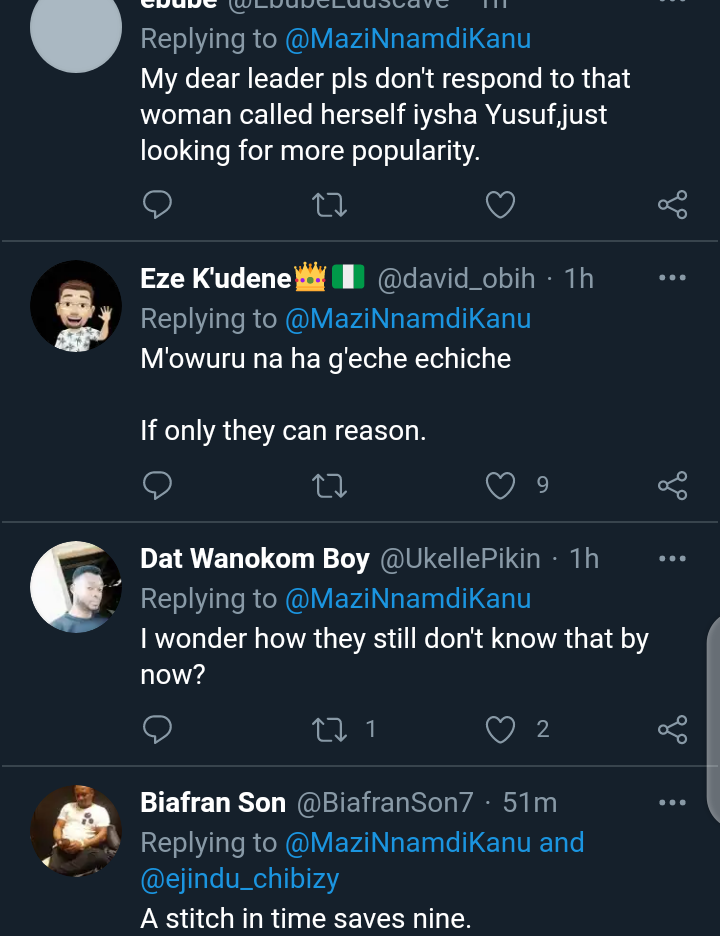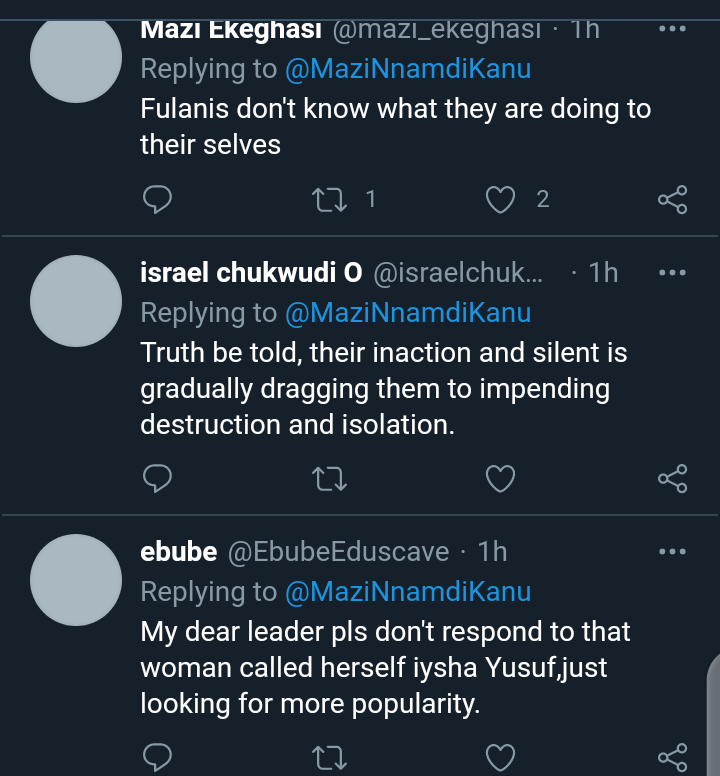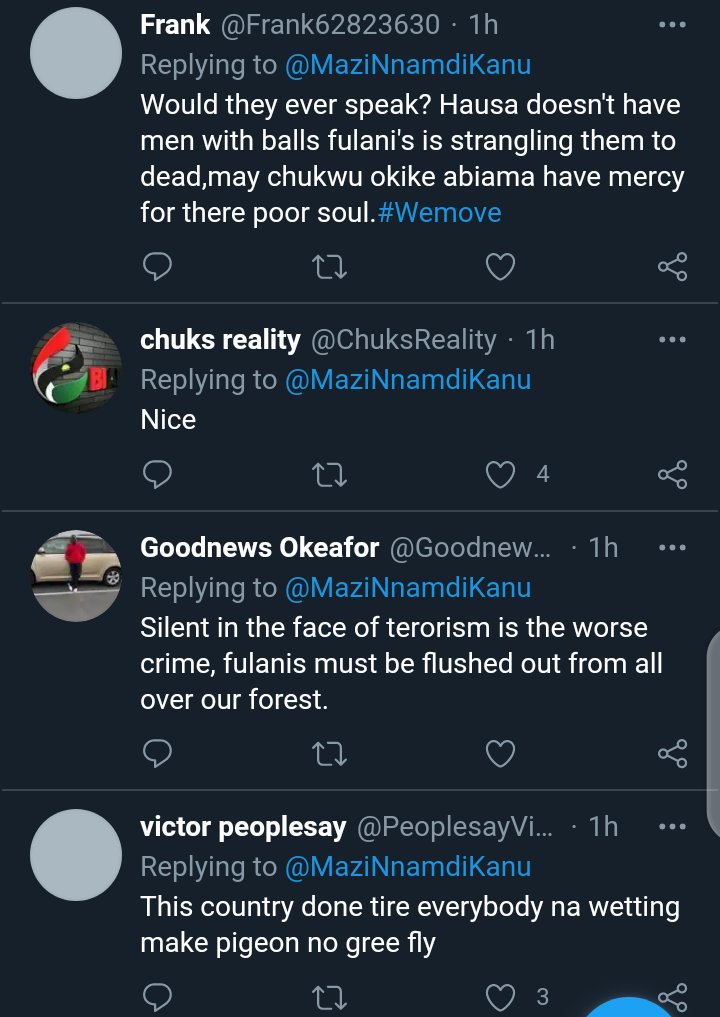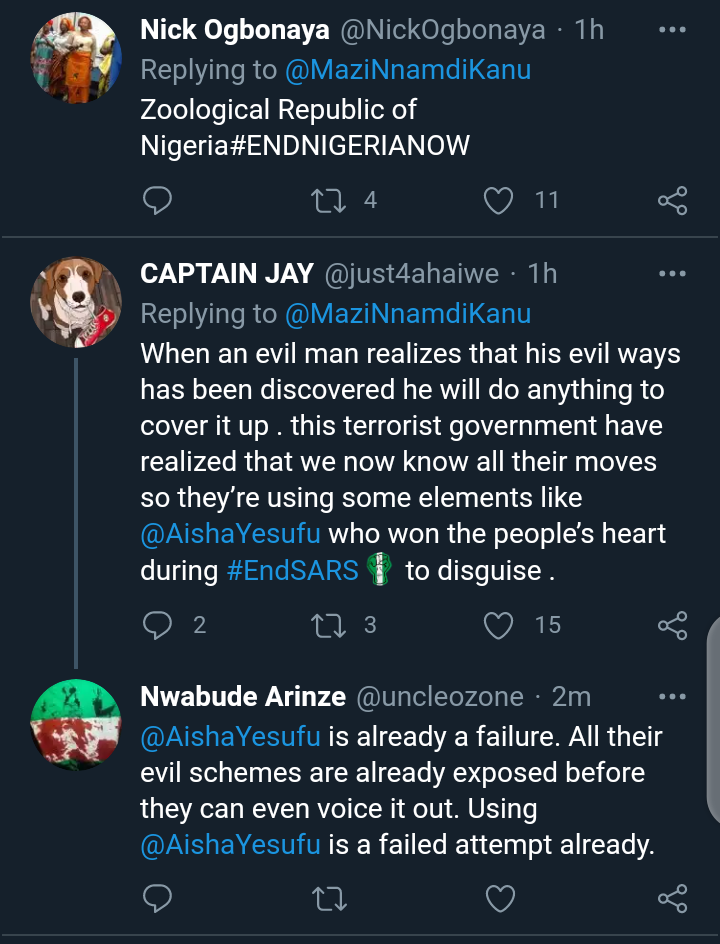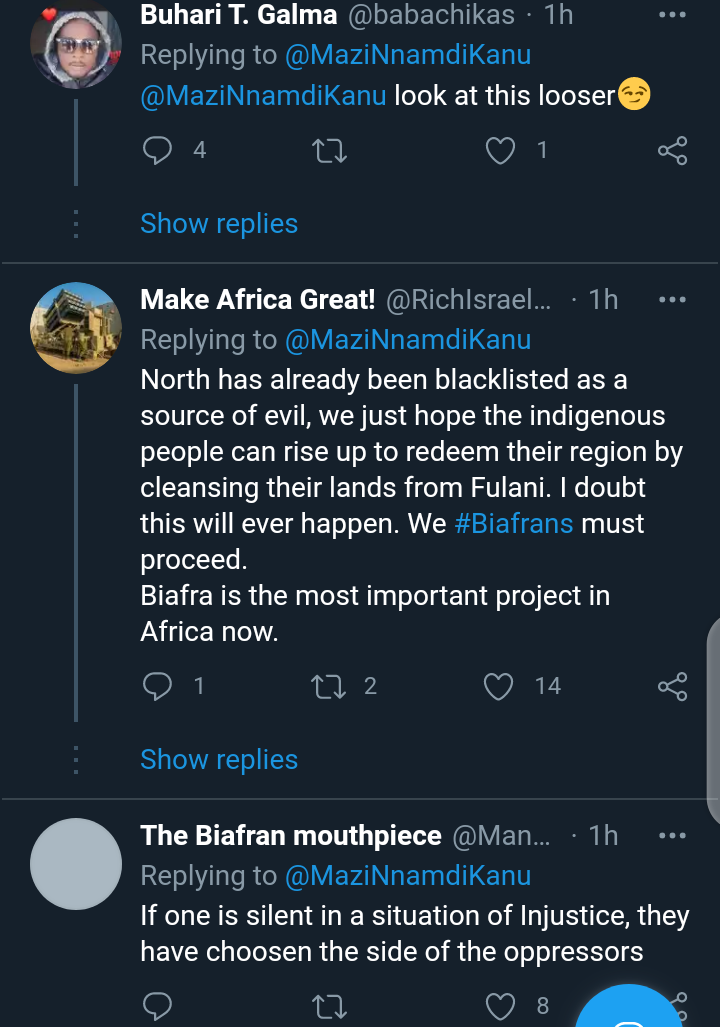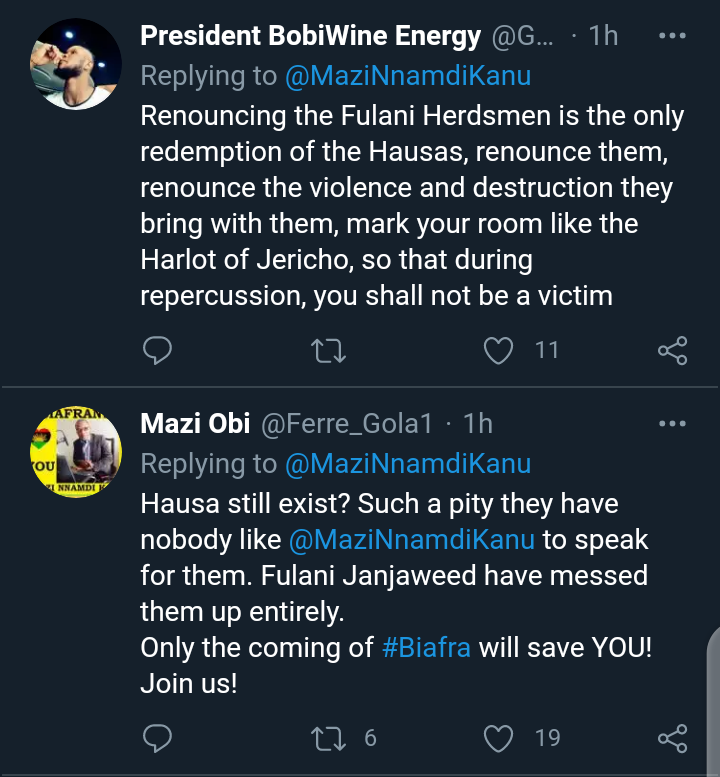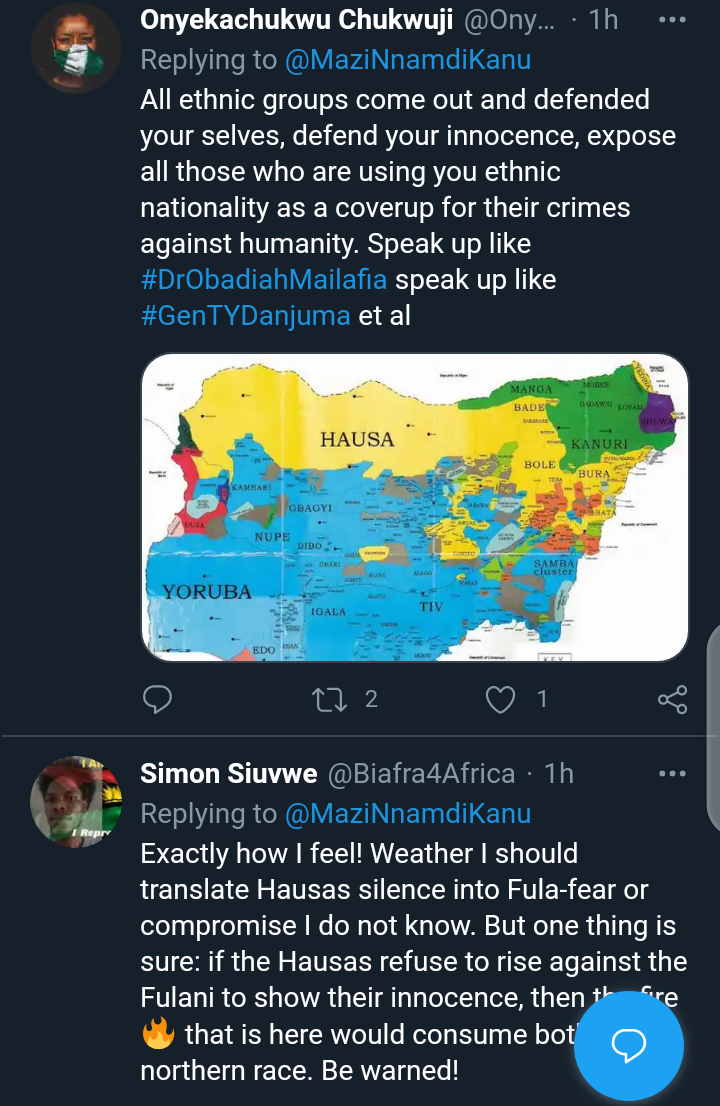 In this tweet, he is clearly supporting the Hausas and showing his sympathy for them, as he claims the Fulanis are dragging their name to the mud.
What do you think about this?
Do you think he is right in saying this?
Are the Fulanis really dragging the calm northerners name in the mud.
What do you think about the ongoing crisis in the nation.
Drop your reactions in the comments section below.
Don't forget to like, share and hit the follow button.
THANKS
Content created and supplied by: miriamAD (via Opera News )