The ZSU-23-4 "Shilka" is a lightly armoured Soviet self propelled, radar guided antiaircraft weapon system (SPAAG).It was manufactured by Mytishchi Machine Building Plant (MMZ).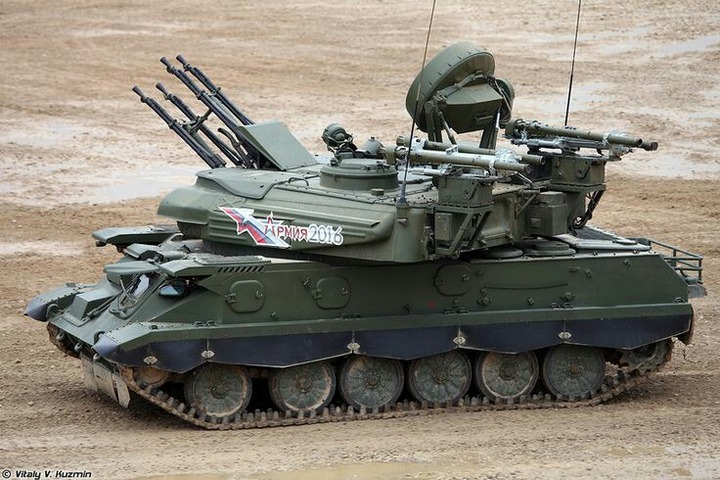 The acronym "ZSU" stands for Zenitnaya Samokhodnaya Ustanovka, meaning "antiaircraft self propelled system".
The " 23" signifies the bore diameter in millimeters and the "4" signifies the number of gun barrels.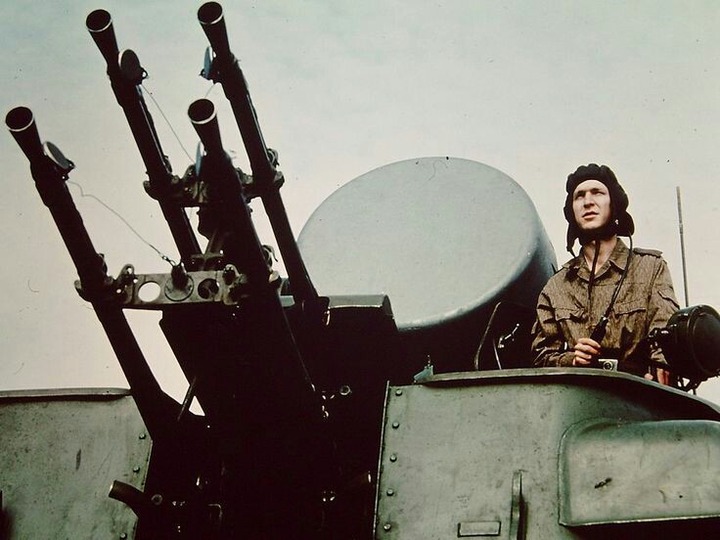 The ZSU-23-4 SPAAG is named after the Shilka river in Russia.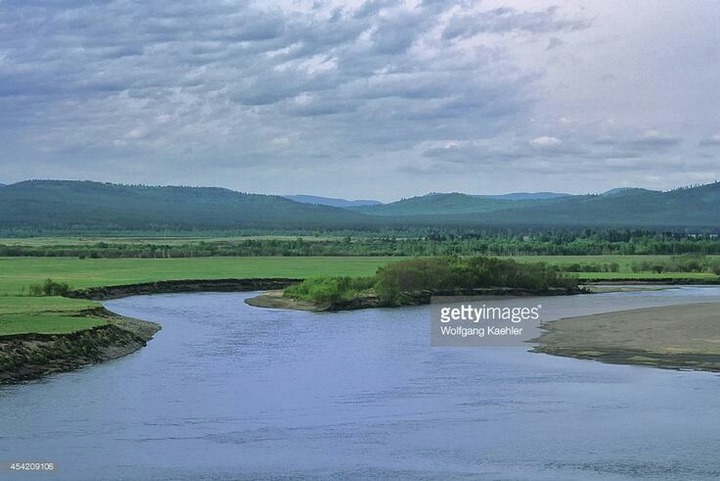 The ZSU-23-4 was intended for antiaircraft (AA) defense of military facilities, troops and mechanized columns on the march.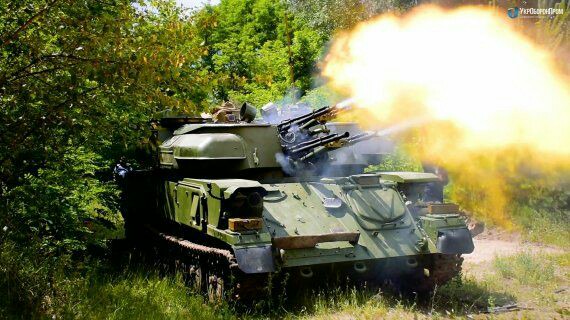 The ZSU-23-4 combined a proven radar system, the non amphibious chassis based on GM-575 tracked vehicle, and four 23mm auto cannons.
This delivered a highly effective combination of mobility with heavy firepower and considerable accuracy.
The ZSU-23-4 has a very high density, rate and accuracy of fore, as well as the capability for each of the four auto cannons to fire its own type of projectile (OFZT incendiary fragmentation and BZT armour piercing tracer).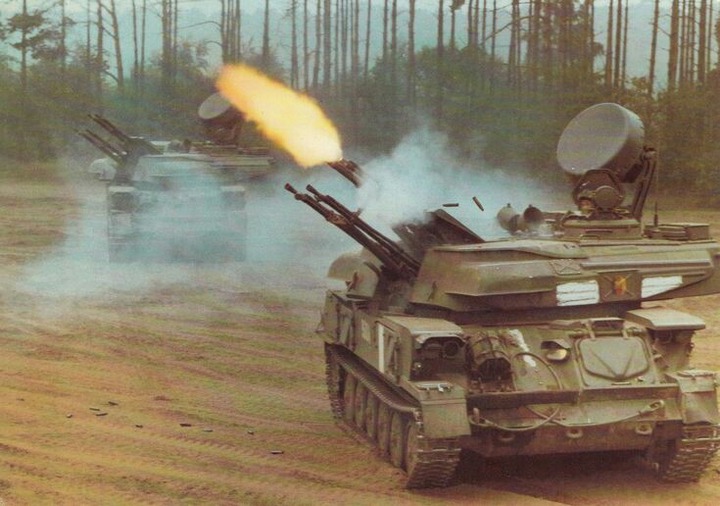 It has a main armament of four 23mm 2A7 auto cannons (AZP-23 "Amur" quad automatic antiaircraft gun), with ammunition of 2,000 rounds.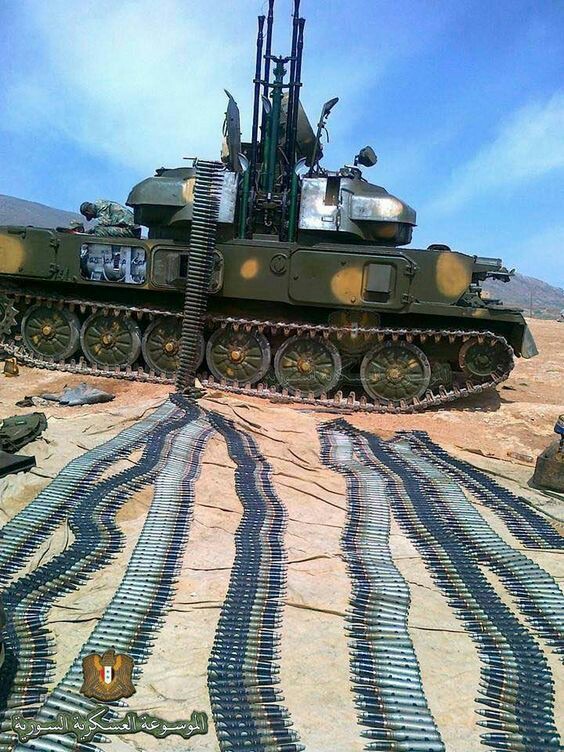 It has a V-6R, six cylinder four stroke airless injection water cooled 20 litre diesel engine that produces 280hp.
It has a fuel capacity of 515 litres and an operational range of 450km on the road and 300km off the road.
The vehicle weighs 19 tonnes, has length of 6.535m, width of 3.125m and a height of 3.572m.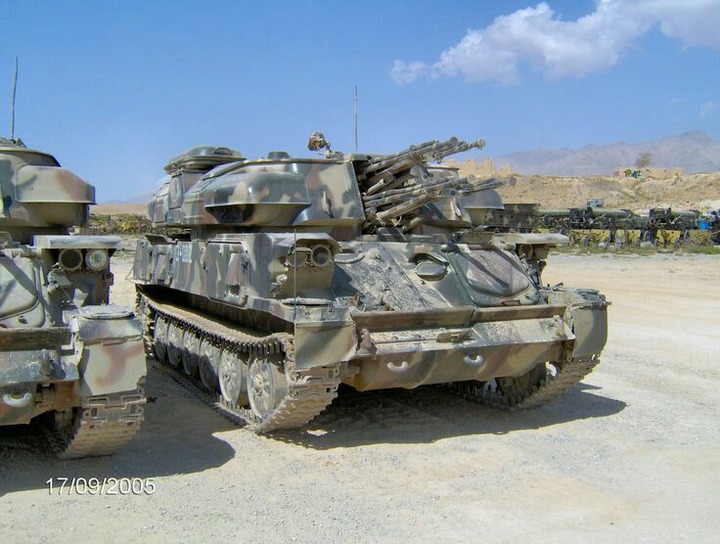 Despite its present obsolescence as a modern short range antiaircraft weapon, the ZSU-23-4 is still deadly for enemy light armoured vehicles, infantry and firing points as an infantry support vehicle.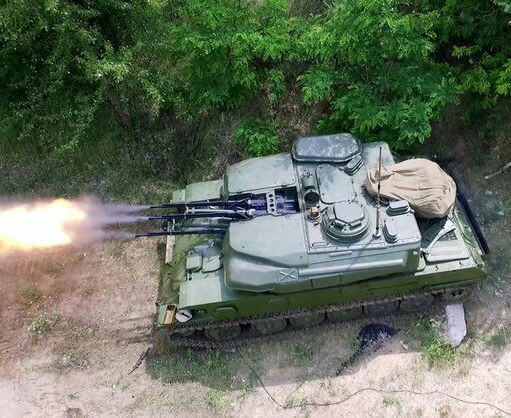 The ZSU-23-4, with its high rate of accurate fire, can even neutralize tanks by destroying their gun sights, radio antennas or other vulnerable parts.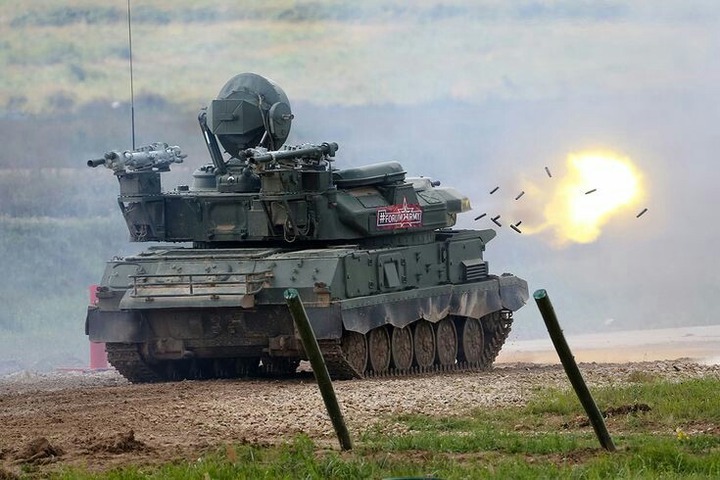 The ZSU-23-4 mounts am armoured turret holding four liquid cooled 23mm 2A7 auto cannons linked to an RPK-2 "Tobol" radar (NATO designator "Gun Dish").
The RPK-2 " Tobol" also known as IRL33 radar operates in the Ku band and can detect aircraft up to 20km away.
It has excellent target tracking capability and is relatively hard to detect by the enemy. The radar antenna is mounted on collapsible supports in the top rear of the turret.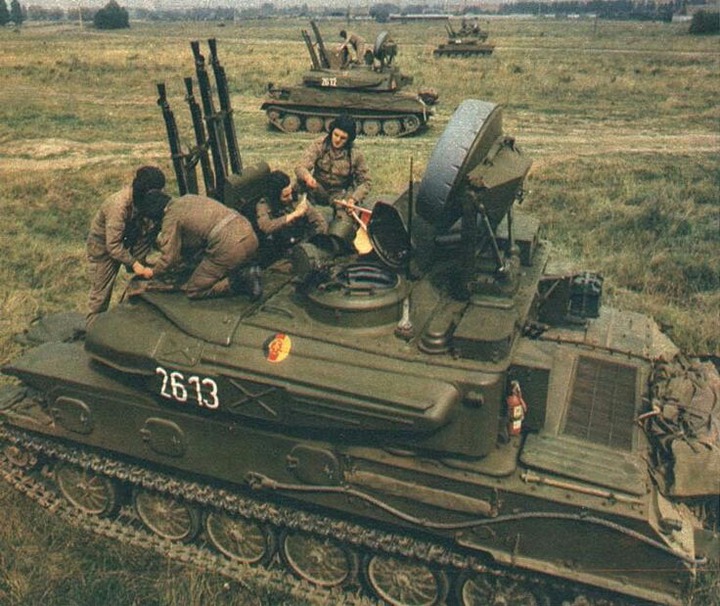 Nevertheless, the radar system has a short detection range during target search, depending on weather conditions.
The crew consisting of a commander, driver, gunner and radar operator are protected from fire and explosive gas by an armoured plate inside the turret.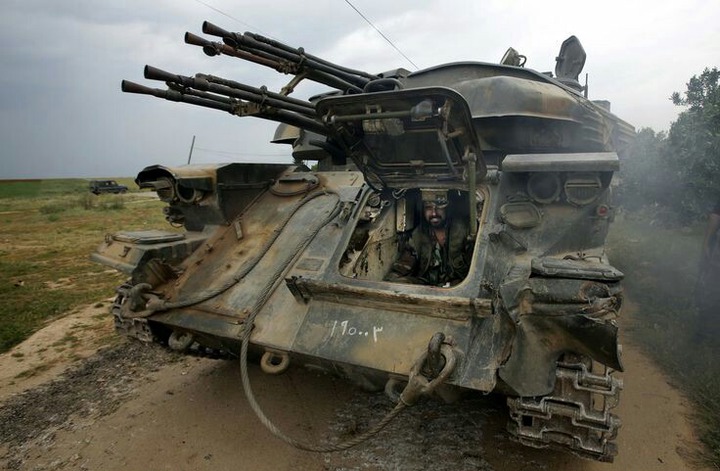 The driver's compartment is located in the nose part of the vehicle. The fighting compartment is in the centre and the engine compartment is in the rear part of the vehicle.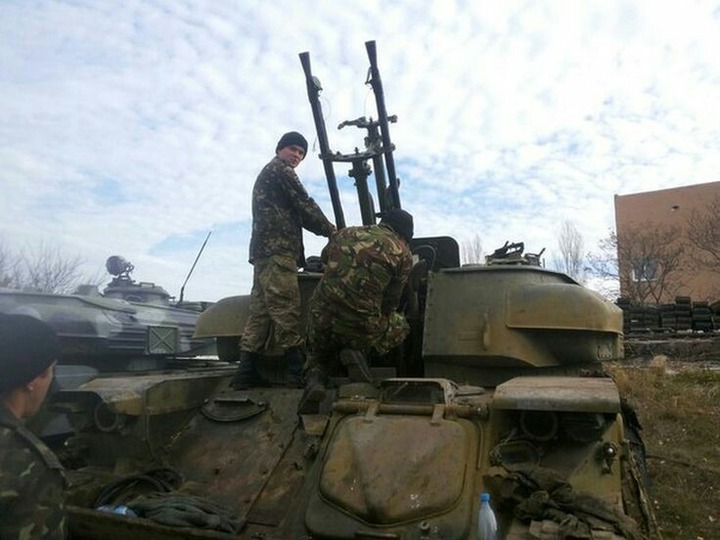 The ZSU-23-4 is equipped with an NVC system with an air filtration unit, fire fighting equipment, TNA-2 navigational system, infrared vision device, R-123 radio set, R-124 intercom and electric power supply system consisting of a DachM-1 single shift gas turbine engine and a direct current generator.
The ZSU-23-4 is very vulnerable to enemy antitank missiles, cannons and heavy machine guns; the armour is thin (15mm) and the exposed wheels, tracks, radar and gun barrels can easily me damaged in combat.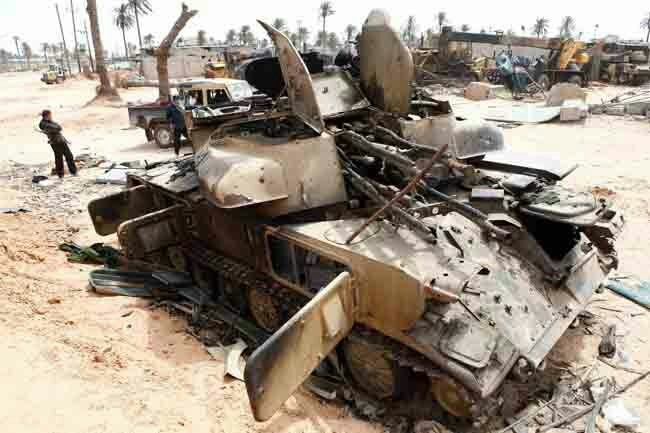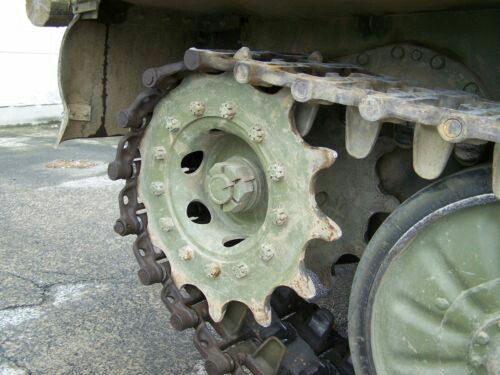 It was used in the Yom Kippur War against the Israeli Air Force. Israeli pilots attempting to fly low in order to avoid SA-6 missiles were often shot down by ZSU-23-4's.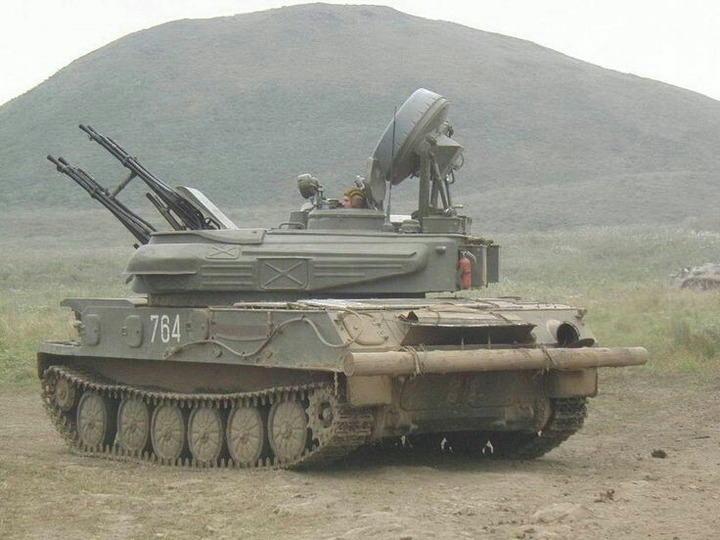 SA-6 missiles: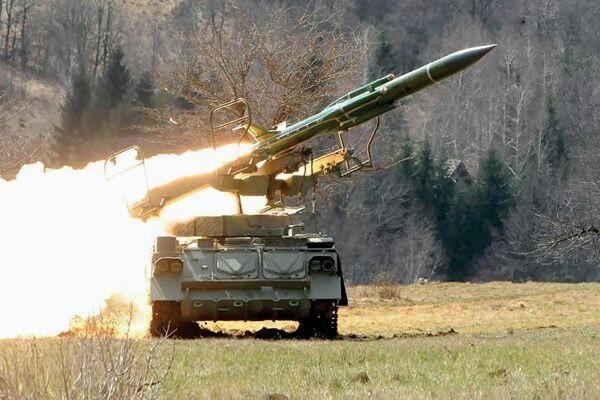 The ZSU-23-4 outclassed all NATO (North Atlantic Treaty Organization) antiaircraft guns at the time and is still regarded as posing a major threat to low flying fixed wing aircraft and helicopters.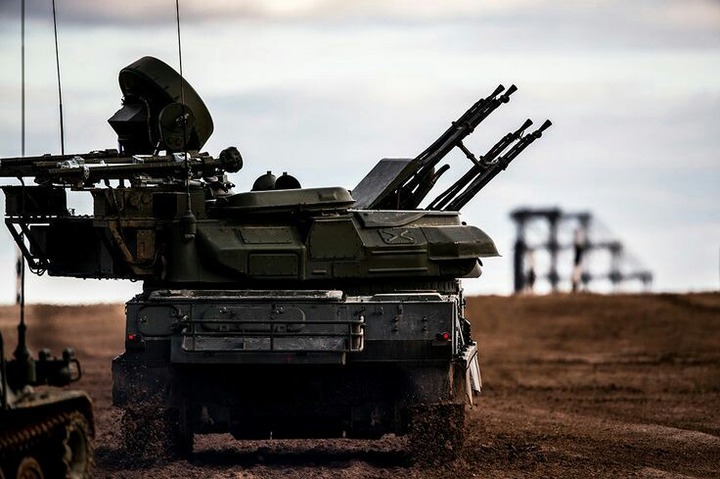 Thank you for reading.
Content created and supplied by: EagleI (via Opera News )