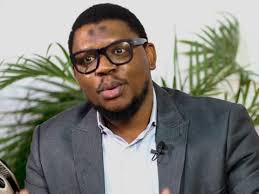 Dear Garba,
While I agree with you that calling all Fulanis criminals is a hate speech because there are many good ones among them, I disagree with you in comparing what is happening now to the holocaust by the Germans.
The holocaust was born out of pure hate but here in Nigeria there is no such hate for the Fulanis. All the tribes in Nigeria are welcoming and the South, both East and West have accepted and mixed with the Fulanis for a long number of years.
However, it has to be said that the terrorism you talked about didn't start today, it's the reaction to this long standing problem that started recently as the South could no longer bear the pain. Like you know and pointed out, the reaction today is as a result of the killing, raping and/or maiming of southerners, sometimes in mass by criminal groups which have been reported to be people who seem to have found a way to combine cattle rearing business with terrorism.
The security agencies and the Nigerian media identified these terrorists to be of Fulani origin at the early stage. However, not many well known people and groups from that region or tribe came out at the time to condemn the actions of these criminals. These groups and important personalities didn't do enough to show they stood in solidarity with the South against these crimals and their silence if I am to put it in a mild way was misunderstood to be a sign of support.
People are bound to eventually believe when someone (Nnamdi Kanu) keeps saying something and they see it play out. Had it been that these individuals and groups did enough, the rumours that may have led to the profiling you are complaining about today will not have been believed.
Having said that, I believe it can still be fixed but it is still upto people like you to do that. The South have to stop seeing these important personalities condemn the actions they decided to take in tackling the crisis which they have been silent to all along. It makes it appear as if they are protecting these criminals.
These well known groups should from now show that they are determined to put the crisis to an end by not only condemning these criminals but being active in seeing that cattle rearing in Nigeria is modernised. Note that in saying modernised I mean ranching. In that way these good herders will leave the forests and the South will know that whoever is seen in the forest without the necessary license is a crimal and not a Fulani herdsman.
Thank you and God bless.
Content created and supplied by: TesscoNews (via Opera News )