Nigerian Troops Record Huge Success Against Boko Haram And Bandits In Recent Operation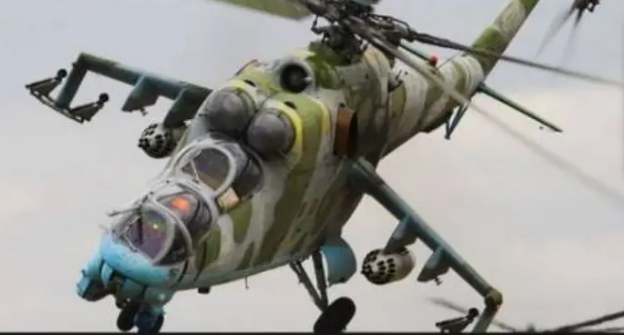 Nigerian foot Soldiers and Combat reinforcement from the Nigerian air force participated in a counter-assault operation against members of the Islamic State West Africa Province (ISWAP). The counterattack operation led to the death of several terrorists, as the Nigerian army recovers huge war weapons.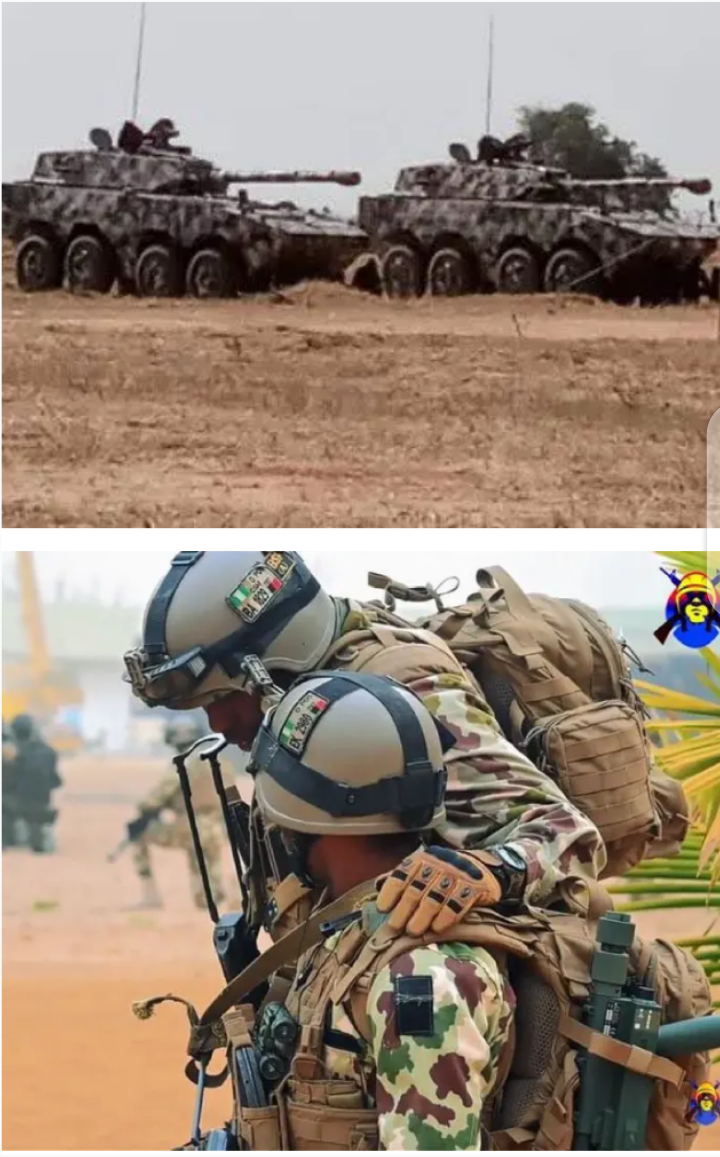 Members of the Islamic State West Africa Province (ISWAP) conducted a daring attack targeted at the Nigerian military base in Marte, Borno State, Northwest Nigeria.
A counter-attack the Nigeria Army, with help from the Nigeria Air Force, they were able to reclaim the base in Marte. Gun trucks and weaponry were destroyed, others reclaimed during the operation. This is a huge success for the Nigeria Military barely hours after the Armed Force Remembrance Day.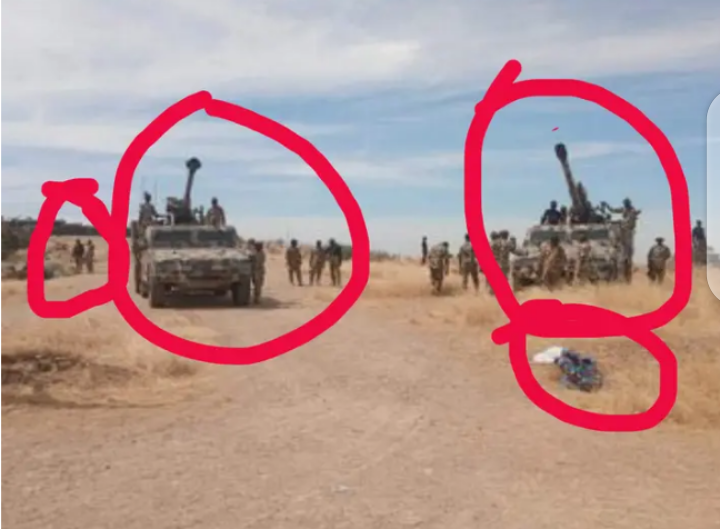 According to HumAngle, the insurgents are still around the vicinity of the base as of Saturday morning, although the Nigeria Army on the other hand is set and prepared for any attack.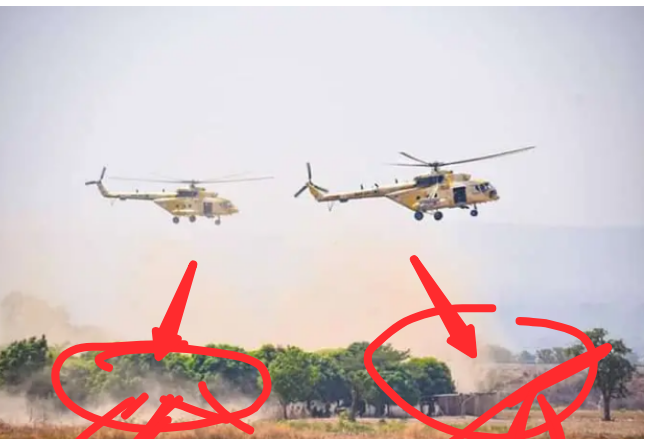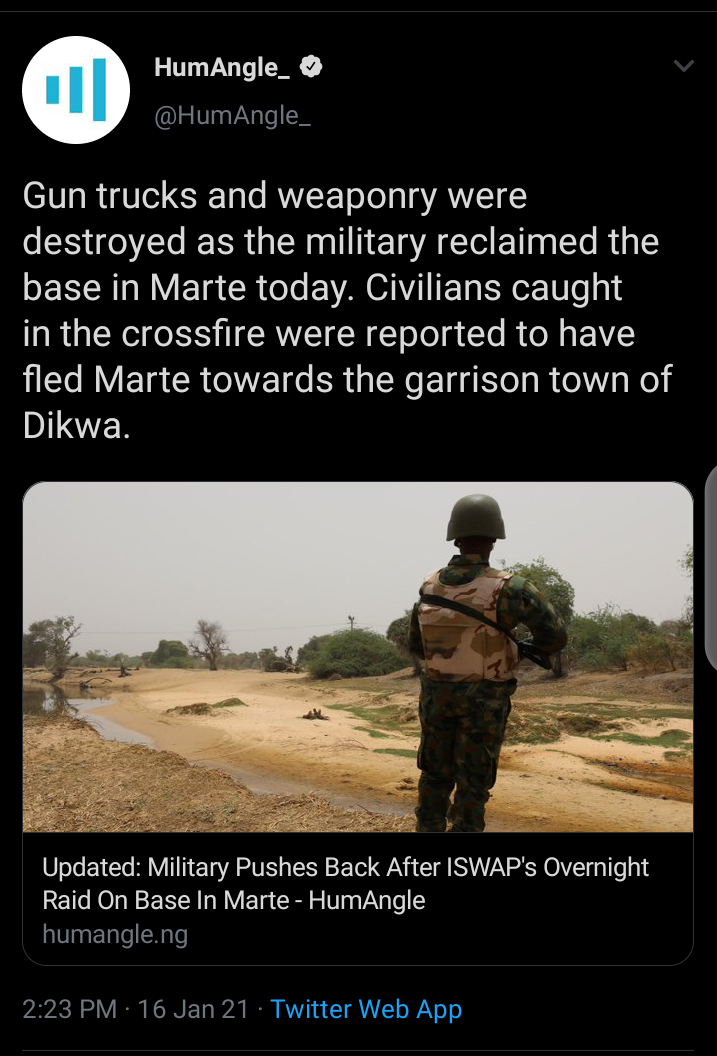 Source: HumAngle
This attack is coming at a time when the governor of Borno State is planning to establish around 300 houses in the environment. The state government wants to return refugees and internally displaced persons, as well as accelerate a safe return of Borno settlers in the community.
However, the security condition at the moment is serving as a major challenge to the goal. The Nigeria Military are doing their best in terms of security, let's do well to pray for them.
Drop your comment in the comments section below.
Don't forget to like share and follow for more Related Articles.
Content created and supplied by: E24hours (via Opera News )