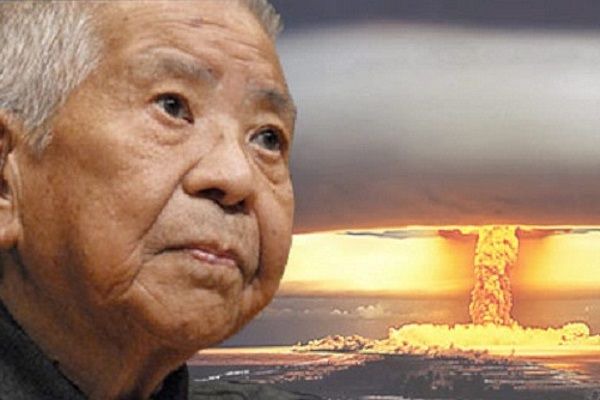 Tsutomu Yamaguchi a Japanese engineer was the one out of the very few people who endured the horror of both Hiroshima and Nagasaki atomic bomb blasts and had lived to tell the story. Though about 260000 people survived the atomic bomb attacks on Hiroshima and Nagasaki during the World War II.
In spite of this, he was the only one recognize by the Japanese government to survive the two atomic bomb blast. A young man of 29 years old and a navy engineer. He spent three month long business trip to satisfy his employer and to gain his income as a hard working man at Hiroshima. In Mitsubish Heavy company, hoping to finally return home with his colleagues in August 6 1945 after working long hours to meet their families. Especially Yamaguchi who missed his wife Hissako and their infant son Katsutoshi.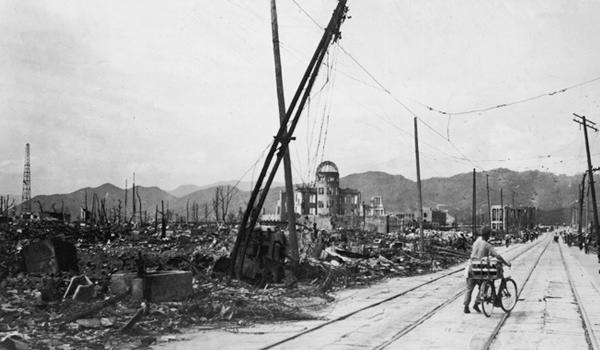 Just at 8: 15 that morning, Yacmaguchi was walking to Mitsubishis shipyard; setting to board a train when he heard the drone of an aircraft overhead. Lifting up his head, he saw an American B-29 bomber soar over the city which dropped small object connected to a parachute, still there, the sky experience a blaze light, described by Yamaguchi as the lighting of a huge magnesium flare, he only has a little time to escape before an ear- splitting boom rang out. The bomb blazed with a great wave that blow him to the potatoes patch around there having less than two miles from the ground zero.
When he finally opened his eye, the cloud was already dark and was filled with smokes at the same time. He was also by torrents of falling ash; He could see a mushroom cloud of fire rising in the sky over Hiroshima. The blaze burned both his eardrum and forearms which was ruptured.
He wondered on what had happened to him and the remain of the Mitsubishi shipyard. Haven found his coworkers Akira Iwanaga and Kuniyoshi Sato, both survival from the bomb.
They awoke 7 of august after spending a restless night in an open air shelter. At that night and with the pain obtained from the attack, they still made their way to a train which still operating at the that hour. returning back home through a journey that took them a nightmarish landscape of still-flickering fires, where shattered buildings, charred and Melted corpses lining the streets. And the bridges had been turned into twisted wreckage, he was force to swim while crossing a river through a layer of a floating dead bodies.; After a successful crossing of the river. He quickly boarded a train full of burn and bewildered passengers settling in for the overnight ride to his home town of Nagasaki.
Reaching home, no one could recognize him neither is wife nor son, his mother took him to be a ghost, the world turned her whole attention towards Hiroshima.
President Harry Truman spoke sixteen hours after the explosion, recording the existence of the first atomic bomb in the world. He described it as a harnessing of the basic power of the universe, he went further by explaining how the force from which the sun draw its power loosed against those who brought war to the far East. The A B-29 bomber he named it as the Enola Gay. That has taking off from the pacific island of Tania and flown some 1500 miles before denoting a bomb described as little boy in the skies over Hiroshima. 80,000 people were killed while more than ten thousand casualties perish in the same week. Truman in his speech warns to rain down of ruin from the air, which has never been seen on the earth if the Japan fails to surrender since it was a war between him and the Japanese.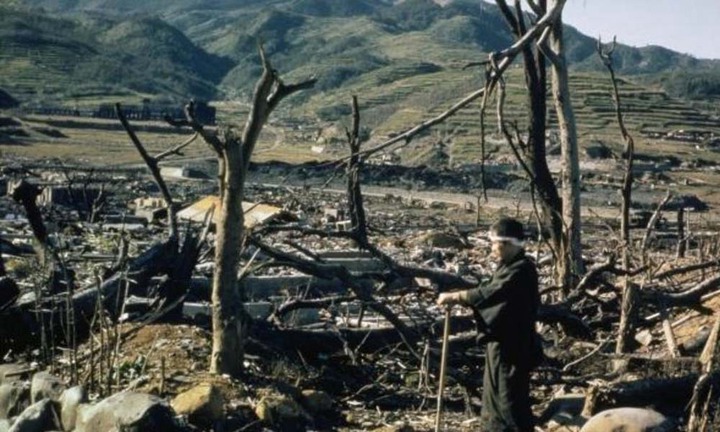 When he arrived he rushed to the and was treated by his former classmate a doctor that didn't recognize him again due to the nature of his body. Despite the wound, he dragged himself to the office on the 9 august and reported for work at Mitsubishis Nagasaki office, he attended a meeting with the company director as at 11am, that demand a full report on Hiroshima. They were surprise to have seen how a single bomb could cause a great damage to the city, but Yamaguchi explained how it happened. There at the office the second bomb blast arose in Nagasaki.
The atomic bomb that hit Nagasaki was even more powerful than the one dropped on Hiroshima, Yamaguchi later learn, how the office was set ablaze by the combination of muffle and reinforced stairwell, at the second bomb, he had survive after fleeing from the skeleton of the Mitsubishi building, Yamaguchi rushed through a bomb- ravaged Nagasaki to check his wife and son, fear gripped him, he thought that his wife and children have been affected , when he saw how affected his building was. He was shocked to see that they only sustained a little injury while his wife run around to get him an ointment that he used to treat himself, she and her child took refuge in a tunnel when the explosion came. Yamaguchi taking risk and been hurt at Hiroshima saved his wife and child at Nagasaki.
Yamaguchi had sustained a double dose of radiation around him. His hair fell out, the wounds on his arms turned gangrenous and be began vomiting incessantly. Still in the pain sustained, languishing in the bomb shelter with his family on August 15, then after the bomb, Japan's Emperor Hirohito through radio broadcast announced the country's surrender.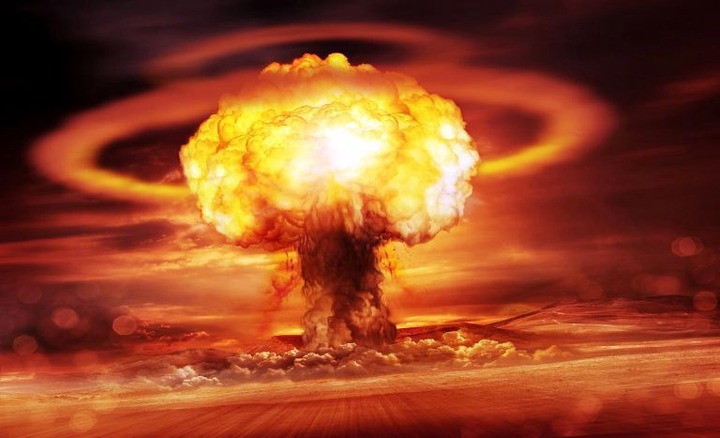 Yamaguchi later survived it all; he went on to live his normal life. Serving as a translator to the U.S armed forces during their occupation at Japans.
He taught at school for a while before resuming his Engineering career at Mitsubishi. He had more children with his wife in 1950s.
In his poetry written after surviving the atomic bomb, he deals serious with the two bomb experience . But didn't discuss painful side of the bomb blaze not until 2000 when he became a part of the ant-i atomic weapons movement after releasing a memoir. He won the distinction in as a twice bomb person recognize by the Japanese government in 2009 a year before is death at age 93.
Content created and supplied by: Naturenex (via Opera News )
Opera News is a free to use platform and the views and opinions expressed herein are solely those of the author and do not represent, reflect or express the views of Opera News. Any/all written content and images displayed are provided by the blogger/author, appear herein as submitted by the blogger/author and are unedited by Opera News. Opera News does not consent to nor does it condone the posting of any content that violates the rights (including the copyrights) of any third party, nor content that may malign, inter alia, any religion, ethnic group, organization, gender, company, or individual. Opera News furthermore does not condone the use of our platform for the purposes encouraging/endorsing hate speech, violation of human rights and/or utterances of a defamatory nature. If the content contained herein violates any of your rights, including those of copyright, and/or violates any the above mentioned factors, you are requested to immediately notify us using via the following email address operanews-external(at)opera.com and/or report the article using the available reporting functionality built into our Platform See More