It is no more news that Sheikh Gumi has been trending in Nigeria after he had a leave talk with Bandits.
Recently, Sheikh Ahmad Gumi berated those agitating for Biafra and Oduduwa Republics.
Gumi said the agitators are not different from Boko Haram terrorists.
"All these youths that are making noise, whether Abubakar Shekau of Boko Haram, Nnamdi Kanu of IPOB and their Oduduwa counterpart, they are just a tiny minority of Nigerians using ethnic, archaic and retrogressive sentiments to destabilise the nation", Gumi said.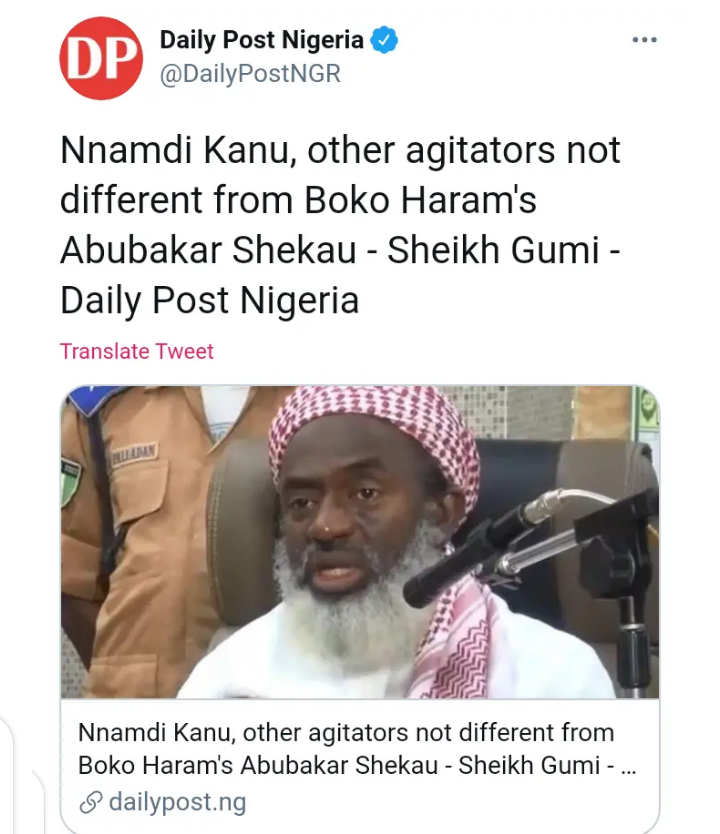 Nevertheless, barely 48 hours after Gumi called Nnamdi Kanu a Boko Haram Terrorist, See What Nnamdi Kanu has said recently.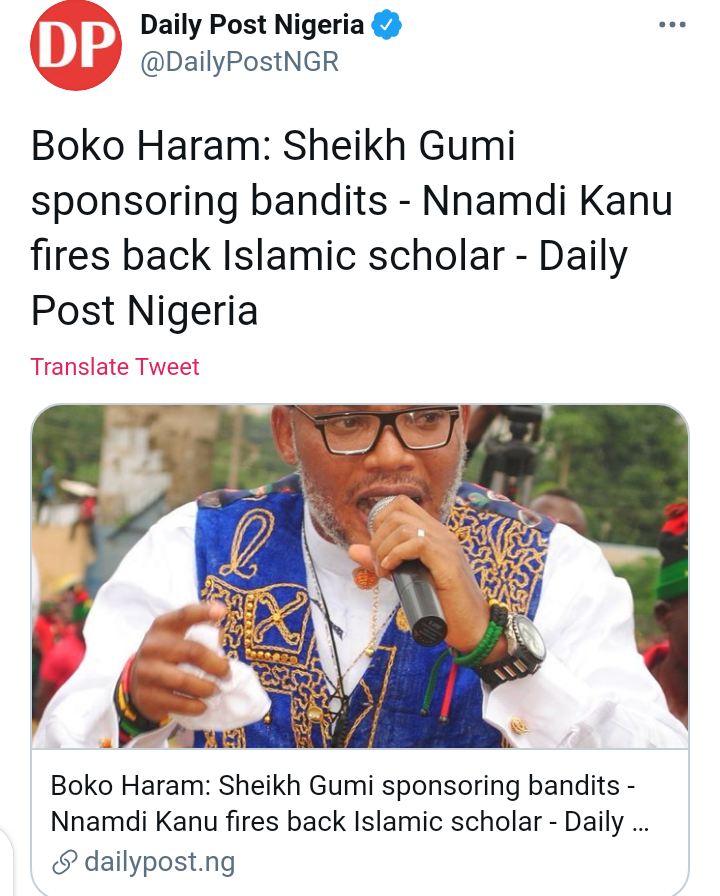 Nnamdi Kanu, leader of the Indigenous People of Biafra, IPOB, on Monday said popular Kaduna-based scholar, Sheikh Ahmad Gumi was a terrorist.
Kanu made the assertions while responding to Gumi's remark equating him and other Biafra and Oduduwa Republic agitators to Boko Haram terrorists.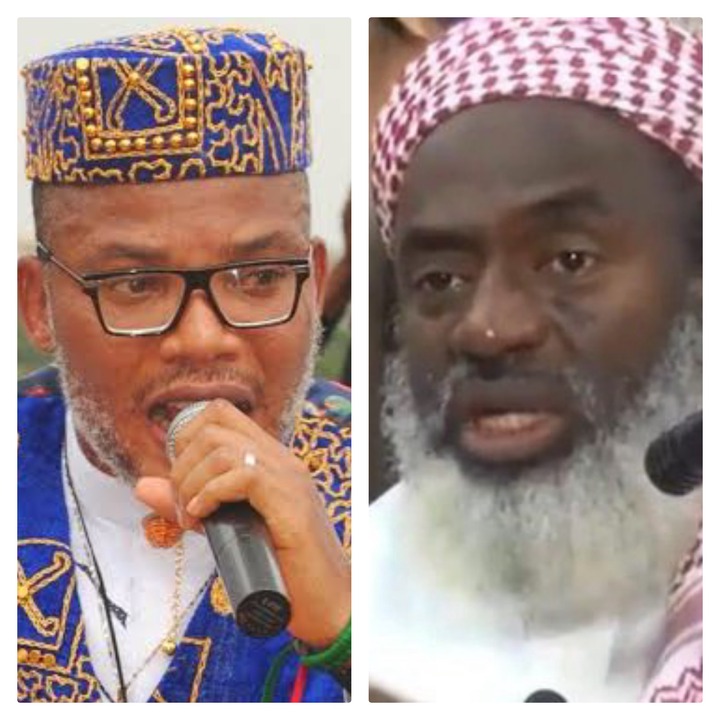 What's your thought on what Nnamdi Kanu has said?
As a Nigerian, if you have anything to say, visit the comment section below and say it.
Share this post across all social media platforms.
Content created and supplied by: Gisthour (via Opera News )