New video released by Nigeria's jihadists group, boko haram, shows child soldiers undergoing religious and combat training in a camp.
 The images show relatively young children dressed in combat style clothing and balaclava participating in martial arts training, weapon handling and religious education class.
Boko haram has formed in 2002 when Mohammed Yusuf, a well-known preacher and proselytizer of the izla sect of Islam.
Boko haram is a jihadist terrorist organization based in northeastern Nigeria, also active in Chad, Niger and northern Cameroon. The name boko haram means westernization is sacrilege.
In the video, some children were also holding different Kalashnikov pattern riffles with under folding, side-folding and fixed wooden stocks.
Humangle report that boko haram are training the children to sustain the insurgency in future.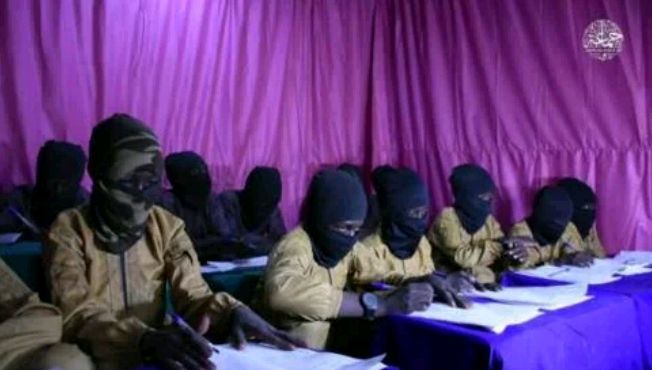 Boko haram has abducted over 1000 children, killed more than 2000 teachers and seized some territory of Borno, Adamawa and Yobe state.
What is your thought about the pictures?
Content created and supplied by: samm67 (via Opera News )