The Evangelical Church West Africa (ECWA), has said it has become increasingly difficult to differentiate between herdsmen, bandits and Boko Haram insurgents.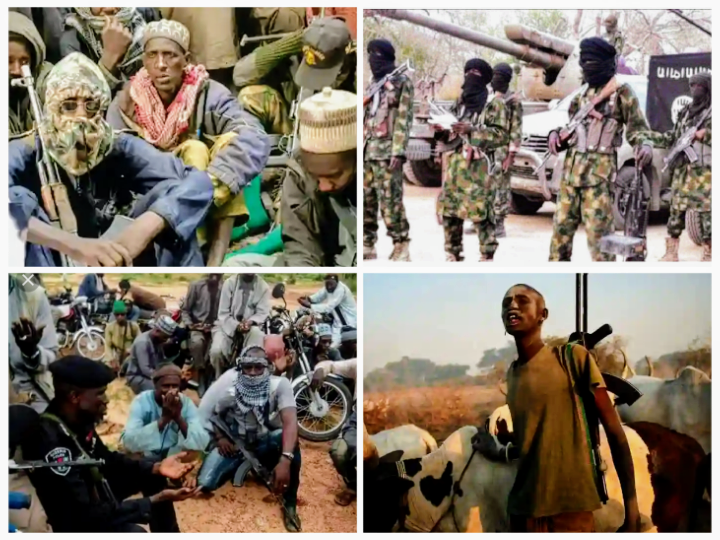 This was made known by President of the Church, Reverend (Dr) Stephen Baba on Friday.
According to him, Federal Government's silence over the myriad of atrocities committed by herdsmen in the country gives the impression of tacit support, noting that it could lead to Nigeria's break up.
The Cleric said "the magnitude and dimension of attacks by herdsmen in recent years show that there is more to it than mere conflict on water and grass".
He added that what was happening in the country which many erroneously refer to as herders/farmers crisis is actually terrorism and called on Government to treat the Herdsmen as such.
Dr Baba also warned Government against forging an unholy alliance with Miyetti Allah, the mouthpiece of Herdsmen.
He accused the cattle breeders association of justificating criminal activities of their members, adding that highly placed government officials try to sell to both local, and international communities the narrative that Herdsmen are the victims of bloodshed in Nigeria, contrary to the reality.
Noting the calibre of weapons they use and the sophistry of their operations, he wondered how the "supposed victim could be armed with military-grade weapons while the 'supposed hostile communities' are littered with mass graves, refugee camps, and high economic impoverishment as a result of paying millions of naira in ransom for their kidnapped relatives".
The Cleric expressed the Church's displeasure that despite Miyetti Allah claiming responsibility for several atrocities perpetrated by Herdsmen against innocent Nigerians, the Government has failed to prosecute them.
He said the fact is that the difference between Fulani herdsmen, bandits, and Boko Haram members is that, for the bandit, it is money; for the insurgent, religion; for the Herdsman, land grabbing and territorial expansion, adding that besides that it is difficult to differentiate them.
He therefore reiterated his call for Government to treat them as one, criminals.
Add comments.
Content created and supplied by: PopeHarry (via Opera News )