Aisha Yesufu reacted over the way people are dragging her because she said what ESN did was bad. However, she still maintained her words that she will not support any bad be it who is involved. She also stated that when the Fulani herdsmen were killing people she condemned their act so what is the issue if she condemned ESN for killing Fulani cows. We should stop to glorify crime inspite of who is involved.
However, she tweeted " Boko Haram were Hailed by many when they started. Boko Haram killed security agents as revenge for killing their own members and also started abducting women because government arrested their women. Today who are Boko Haram killing? What she mean is that people like to glorify crime when it start but when the terrorists turn against them they will start to wail. If you glorify criminals when they expand they will turn against you.
Stop praising what is bad, if we continue like this every one will turn against one another some day. If your ethnic group commit evil speak out don't cover it because they are your people.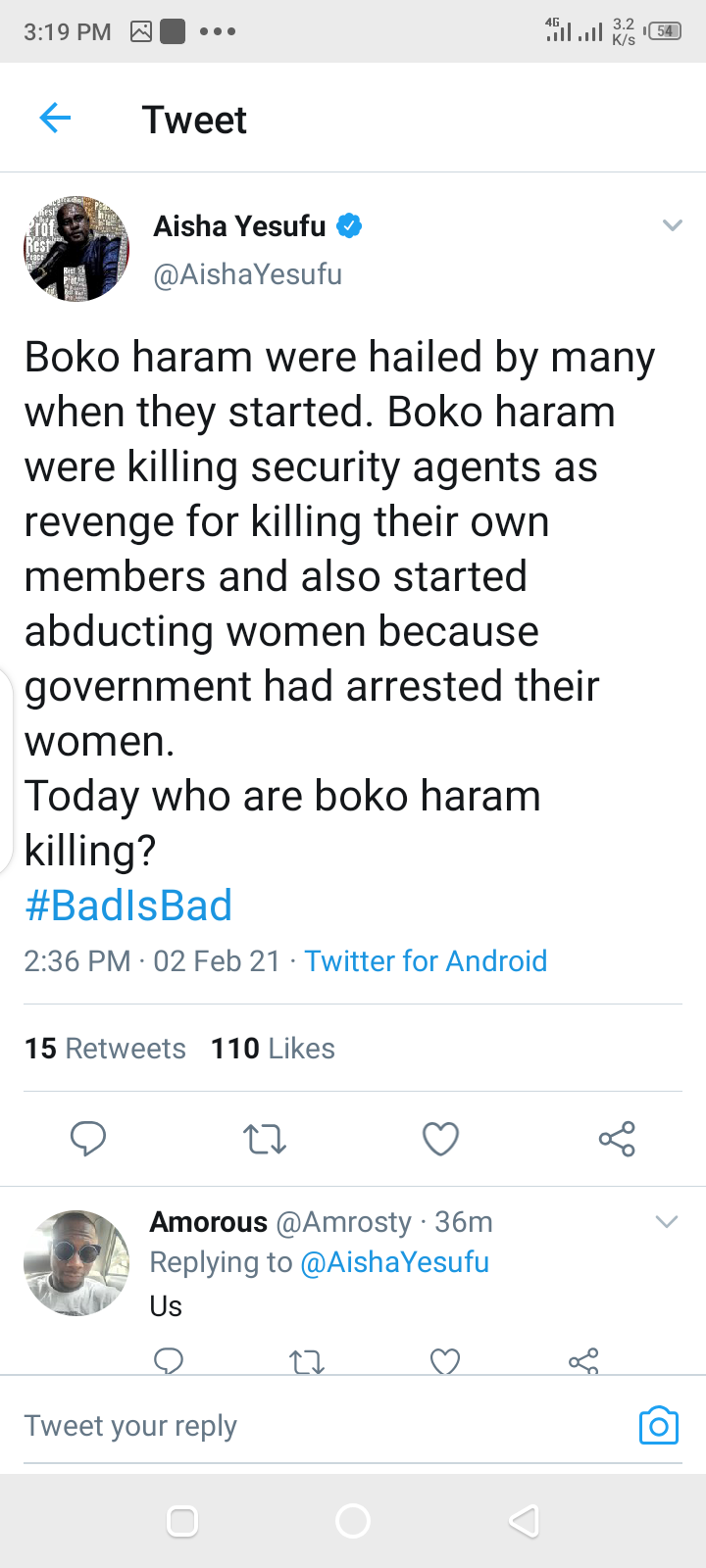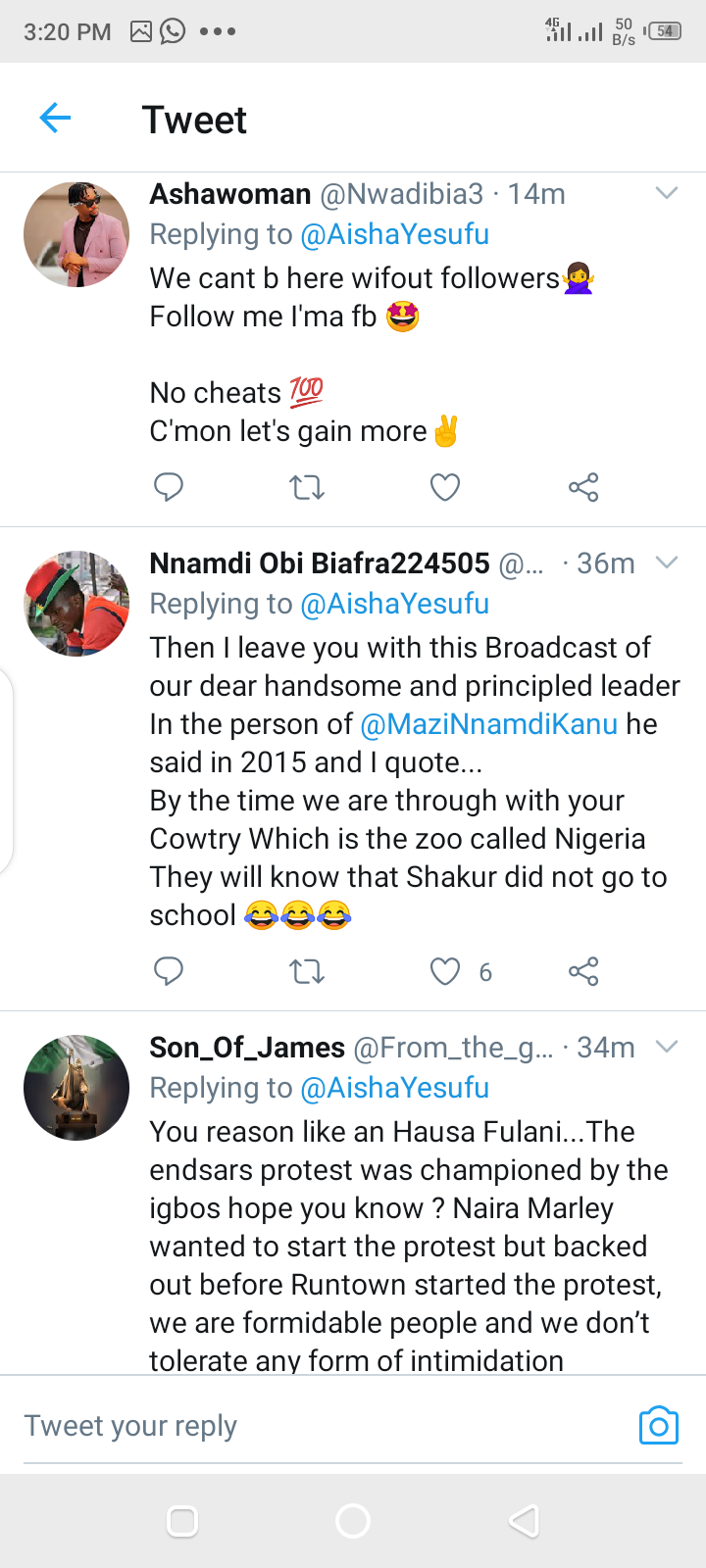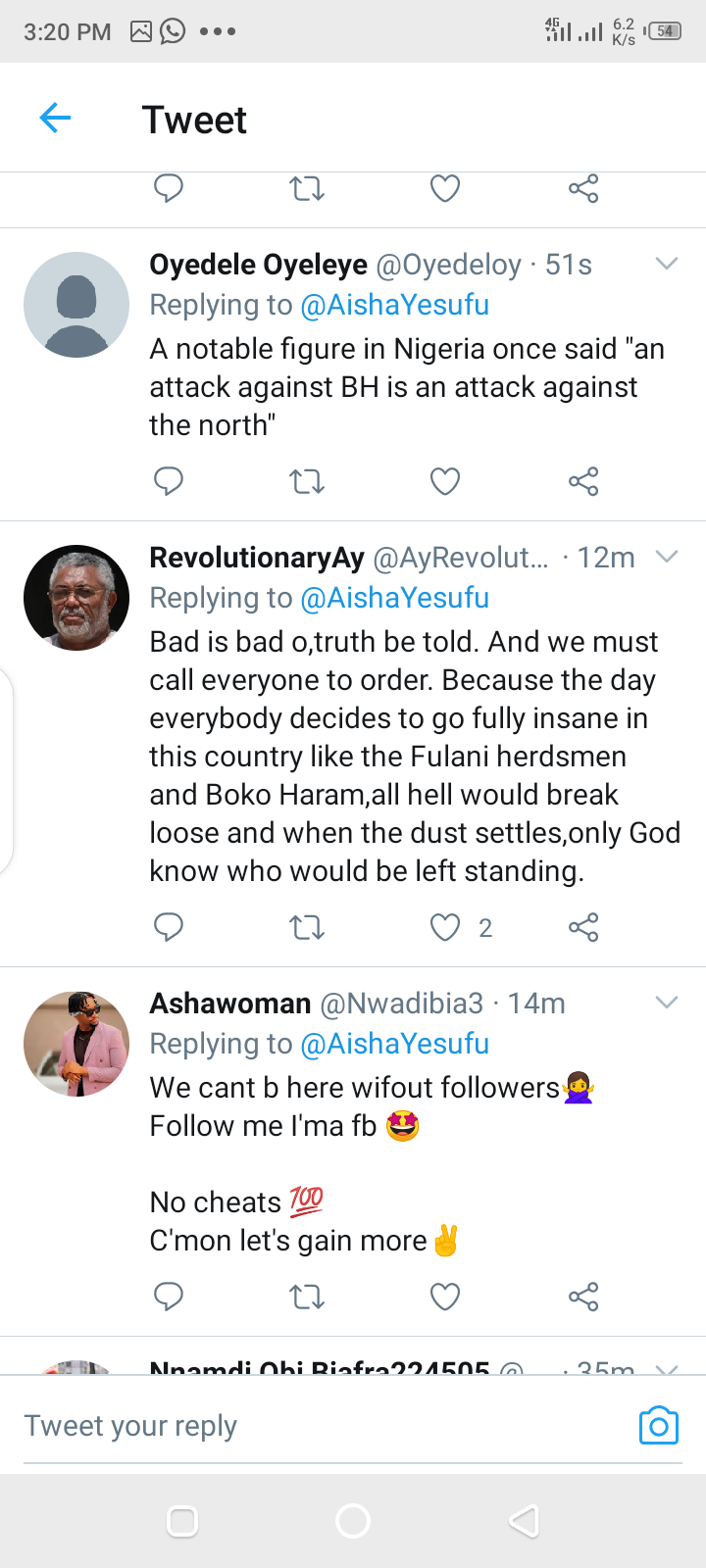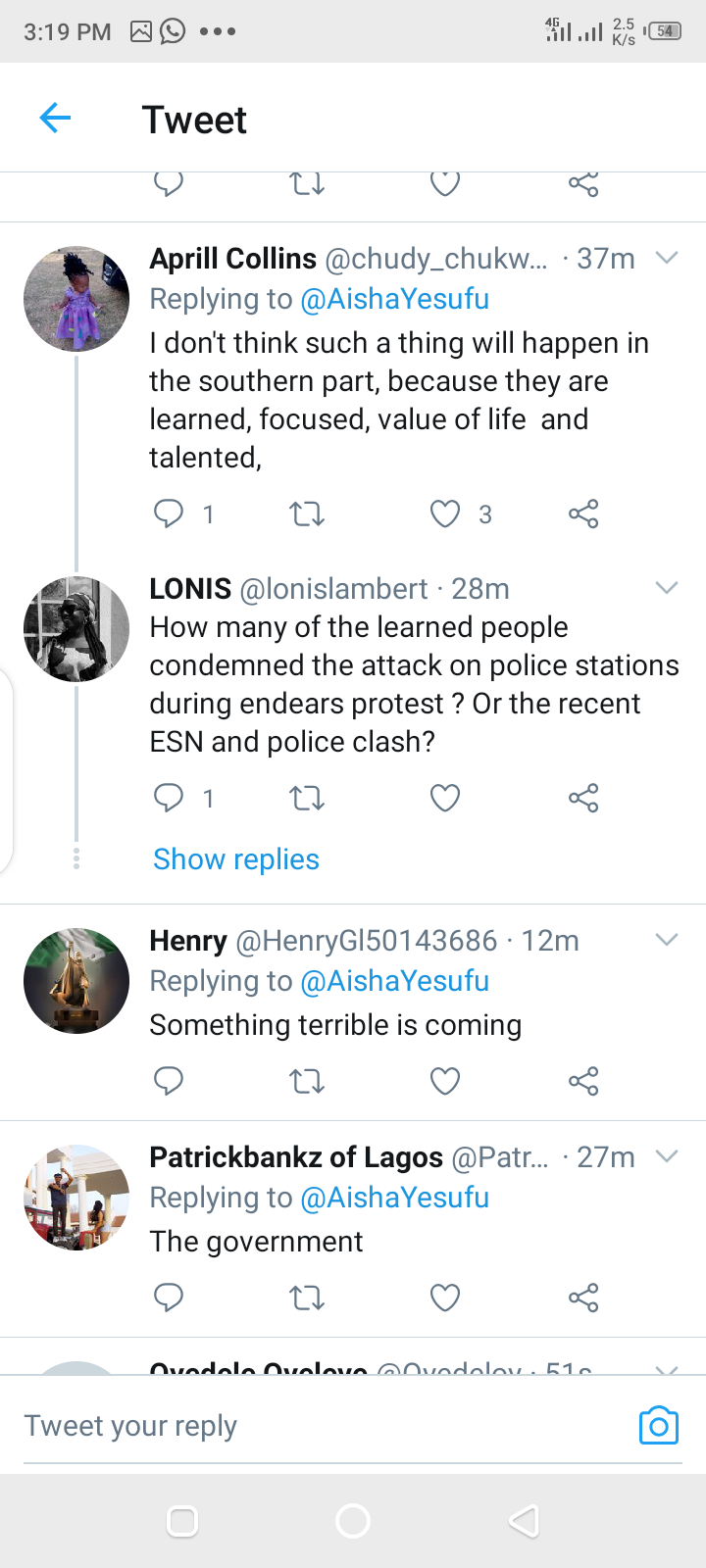 Content created and supplied by: Nkbnice (via Opera News )