There are countries in the world where people fear To travel to due to one issue or the other, they are very dangerous which makes tourists find it difficult to travel.
Here will we be looking at the top 5 most dangerous countries in the world today
5. Yemen
Yemeni Civil War began in 2015 between two factions: the Abdrabbuuh Mansur Hadi led government and the Houthi armed movement.
Yemen has the world's worst humanitarian crisis.
4. South sudan
South Sudan has ongoing conflict, civil unrest, and widespread violent crime, including robberies, assaults, carjacking, and kidnappings, people usually find it difficult to travel there because of security reasons.
3.Iraq
Iraq has both internal and external conflicts, which include attack from terrorist, kwa kidnappings,cilivians being killed by terrorist.
Most USA citizens find it difficult to travel there because they are prime target.
2. Syria
They have been in conflict for a very long time with thousands of women and children loosing their lives. As of march 2019 over 5.7 million people fled syria because of the violence.
1. Afghanistan is the king of them all, the most dangerous country in the world today.
They have the most deaths and attacks caused by the Taliban and terrorist.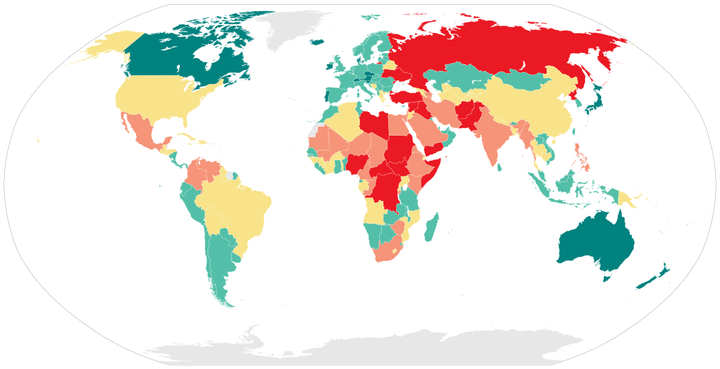 Content created and supplied by: Umarinus (via Opera News )