Herdsmen/farmer crisis: Soldiers storm Ogun villages again, Read What They Did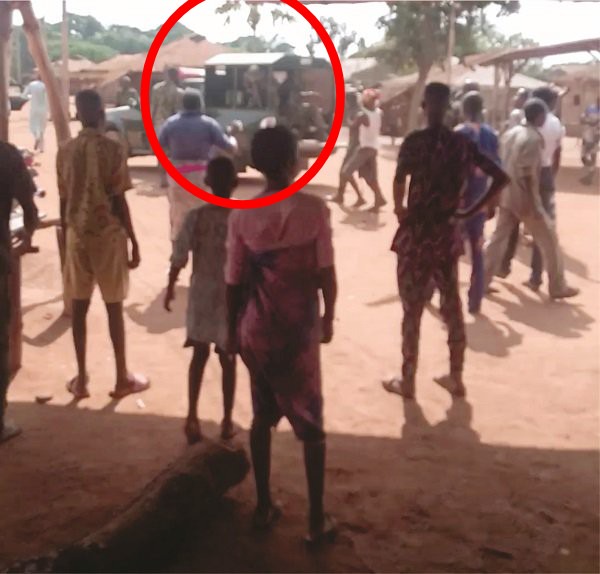 Just 2 weeks after it was reported that some soldiers Allegedly from 35 Artillery Brigade, Alamala, Abeokuta escorted some herdsmen to Ketu-Yewa speaking villages in Yewa North Area of Ogun State, where they were said to have beaten up the residents for stopping the herdsmen from grazing on their farm land,
According to report coming from the nation newspaper on Saturday, the soldiers returned to the same village in an attempt to force the residents to deny being tortured.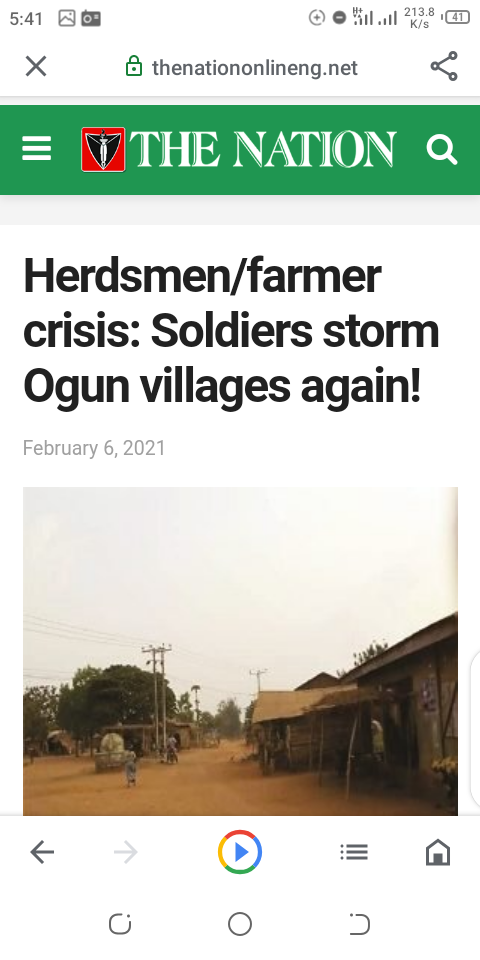 This is coming after the police headquarters launched an investigation into the matter by calling the affected villagers to tell their side of the story. 
According to the Nation, the soldiers numbering about six invaded the village to threaten those whose names and identity were mentioned in the report. 
One Captain John Onyebuchi is said to be the leader of the soldiers that returned to some of the villages in the Yelwa North LGA on January 29 in a move to silence the victims. 
A youth leader who was beaten the last time they visited refused to yield to the demand by the soldiers as he insisted that he was truly tortured. 
The nation newspaper also reported that there was tension and anxiety among the community members following the second visit of soldiers. 
It was gathered that some residents are beginning to change their location away from their community as a result of panic because they are afraid not to be the next victim.
One of the villagers, Daramola Adekola who is considering moving out of the villages describes the action of the military personnel as orchestrated. He said all because they rejected the herders from grazing. 
"look at the way they escorted herdsmen to forcibly graze in our villages and beat some of our people mercilessly for rejecting the herders." 
Content created and supplied by: Ojochenemi (via Opera News )