Former Nigerian Minister of Aviation, Femi Fani-Kayode, has discribed governor Bala Mohammed of Bauchi State as a friend and brother and said "we must choose our battles wisely" as he reacted to comment made by governor Samuel Ortom of Benue state.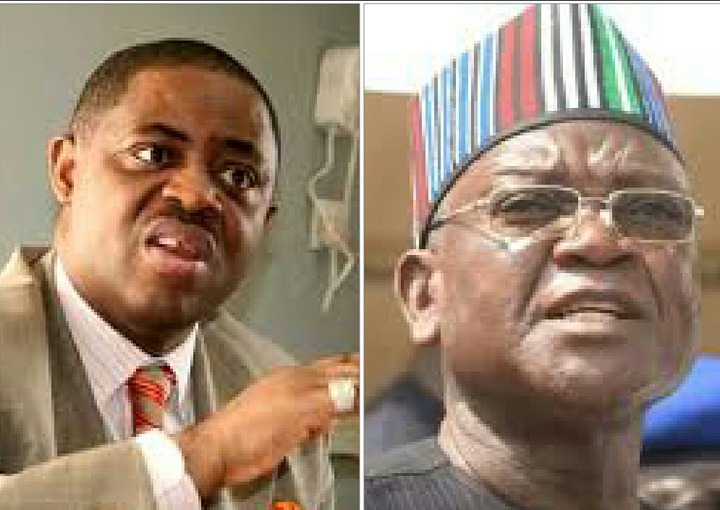 Governor Ortom on Monday called governor Bala Mohammed a "terrorist" as he reacted to Bala's statement which justified why herders carry AK-47. Ortom was reported to have made that comment while addressing journalists in Makurdi.
Fani-Kayode who claimed to know the Bauchi governor very well reminded Nigerians the good contributions Bala had made in the past, adding that without the role he played while in the Senate, Goodluck Jonathan may not have taken over from President Yaradua after he died.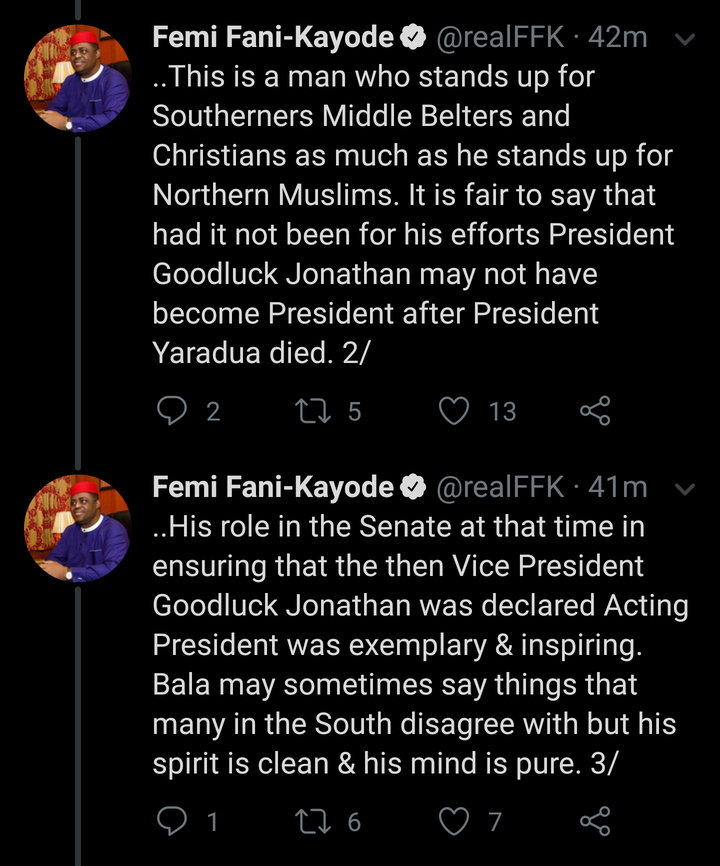 "We must choose our battles wisely and know who our real enemies are," he said. Then he concluded by saying that calling governor Bala a terrorist is "unacceptable and erroneous" and he doubts if he has ever killed a chicken let alone a human being.
Content created and supplied by: SportsBible (via Opera News )