Everybody born in this world has a mother; the truth is that no matter ow wicked a person might be, he or she too is given birth like other people.
The leader of the Bokoharam terrorist, Abubakar Shekau is allegedly said to have a mother who is still alive, a woman whose name is Falmata Abubakar, said she is the mother of the leader of the deadly terrorist group.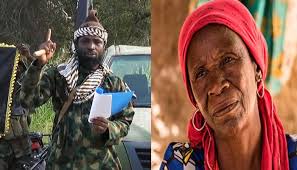 The woman revealed that Shekau's late father was a local clergyman before he died, she said it all started when her son, Shekau, travelled to Maiduguri to further his Islamic studies, since Shekau was an almajiri (Islamic food's beggar).
Due to Shekau being an almajiri, he was required to walks up and down so as to eat.
She further said, it was during his studies that he met with the former executed leader of Bokoharam insurgent group, Muhammed Yusuf.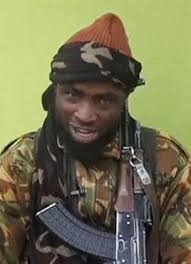 Muhammad Yusuf changed the heart of my son, and he took over after the death of the original founder of the deadly terrorist group, she added.
In a caring voice, she said, though her son might caused a lot of havoc, she cannot condemn him, I don't know whether Shekau is alive or dead, She added.
Recall that Bokoharam terrorist group had destroyed huge number of schools because they against western education and had sent many to their early grave.
What's your talk on this?
Kindly drop your answer and your thoughts on this , in the comments section.
Don't forget to share this post to your colleagues and friends and follow me to get information updates, breaking news, compelling articles, motivational write-ups and a life changing stories. 
Thanks for taking your time to read.
Content created and supplied by: Haymanner (via Opera News )