A terrorist is a person who uses unlawful violence and intimidation, especially against civilians, in the pursuit of political aims.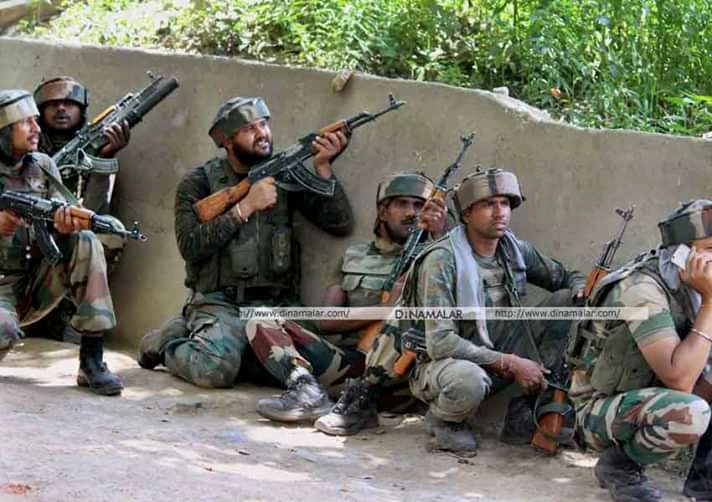 While terrorists can be found anywhere in the world, these top 7 countries below have the highest number of terrorists due to their proximity to ongoing conflicts, according to the recent Global Terrorism Index.
7.
Pakistan
Pakistan,officially the Islamic Republic of Pakistan, is a country in South Asia.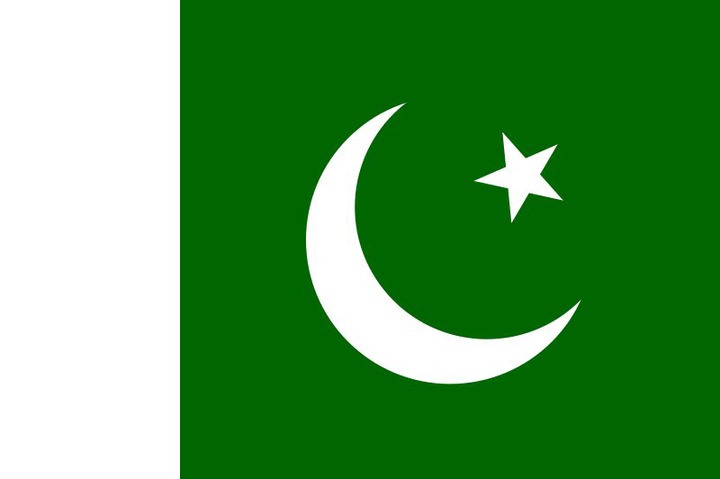 It is the world's fifth-most populous country with a population exceeding 212.2 million. It has the world's second-largest Muslim population. It is the 33rd-largest country by area, spanning 881,913 square kilometres (340,509 square miles). Pakistan has a 1,046-kilometre (650-mile) coastline along the Arabian Sea and Gulf of Oman in the south and is bordered by India to the east, Afghanistan to the west, Iran to the southwest , and China to the northeast.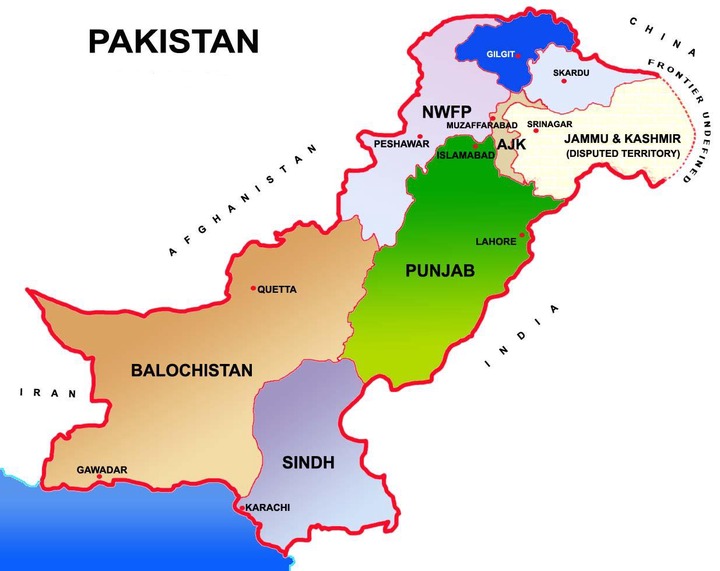 It is separated narrowly from Tajikistan by Afghanistan's Wakhan Corridor in the northwest, and also shares a maritime border with Oman.Pakistan became a center for Islamic terrorists when it served as the staging ground for the West's war against Soviet occupation.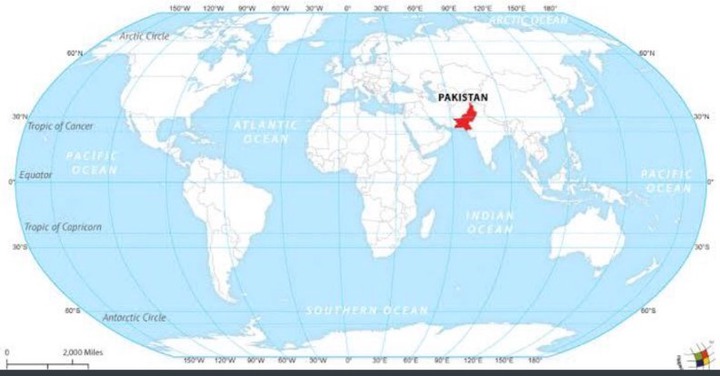 There's a high threat of terrorism and sectarian violence throughout the country. The main terrorist threat comes from Tehrik-e Taleban Pakistan (TTP), an umbrella organisation of groups primarily based in the former Federally Administered Tribal Areas (FATA). Daesh is also active. While both groups' activities are primarily directed against the Pakistani state, they have in the past stated an intent to launch attacks on western interests. TTP and Daesh conduct attacks throughout Pakistan.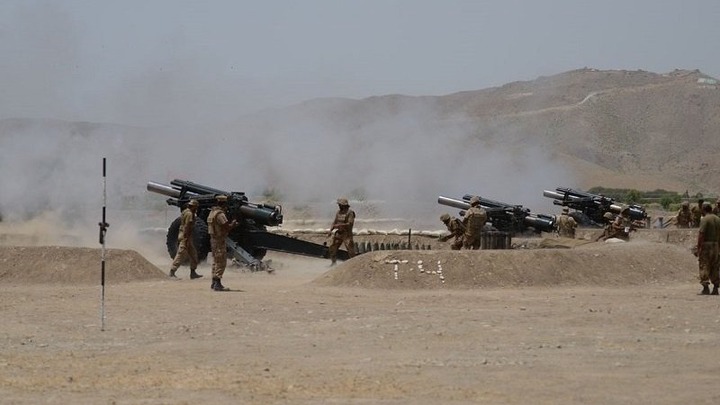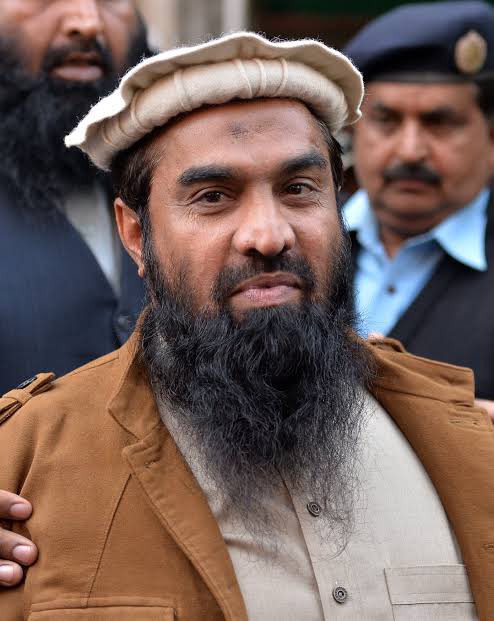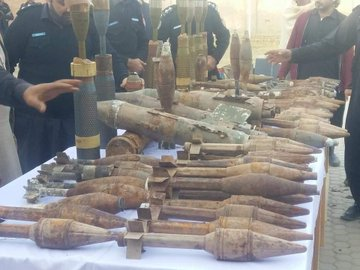 Terrorist attacks staged in Pakistan have killed over 35,000 people, 5,000 of which are law enforcement personnel, and caused material damage to the Pakistani economy totalling US$67 billion by the IMF and the World Bank.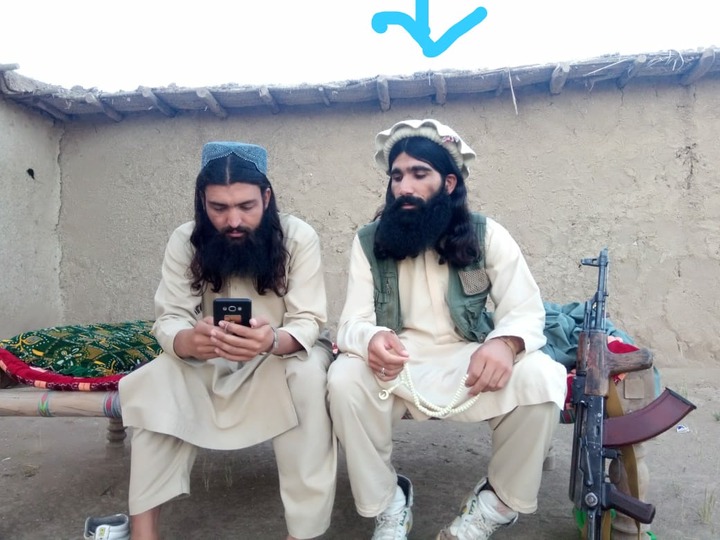 According to an independent research site pakistanbodycount.org maintained by Dr. Zeeshan-ul-hassan Usmani a Fulbright scholar deaths from suicide bombings up to October 2011 were 5,067 with over 13,000 injured. The website also provides analysis on the data showing an evident increase in suicide bombing after the Lal Masjid operation. All death counts are verifiable from news sources placed online.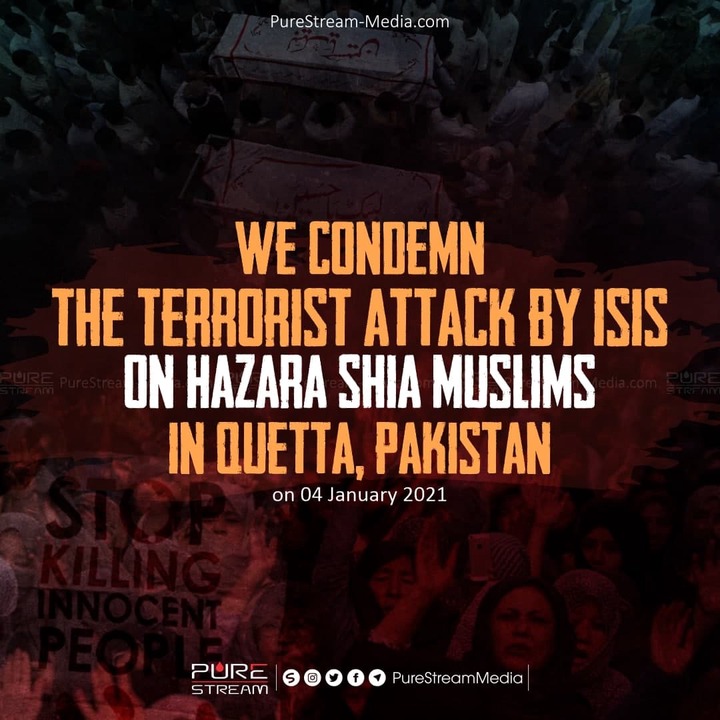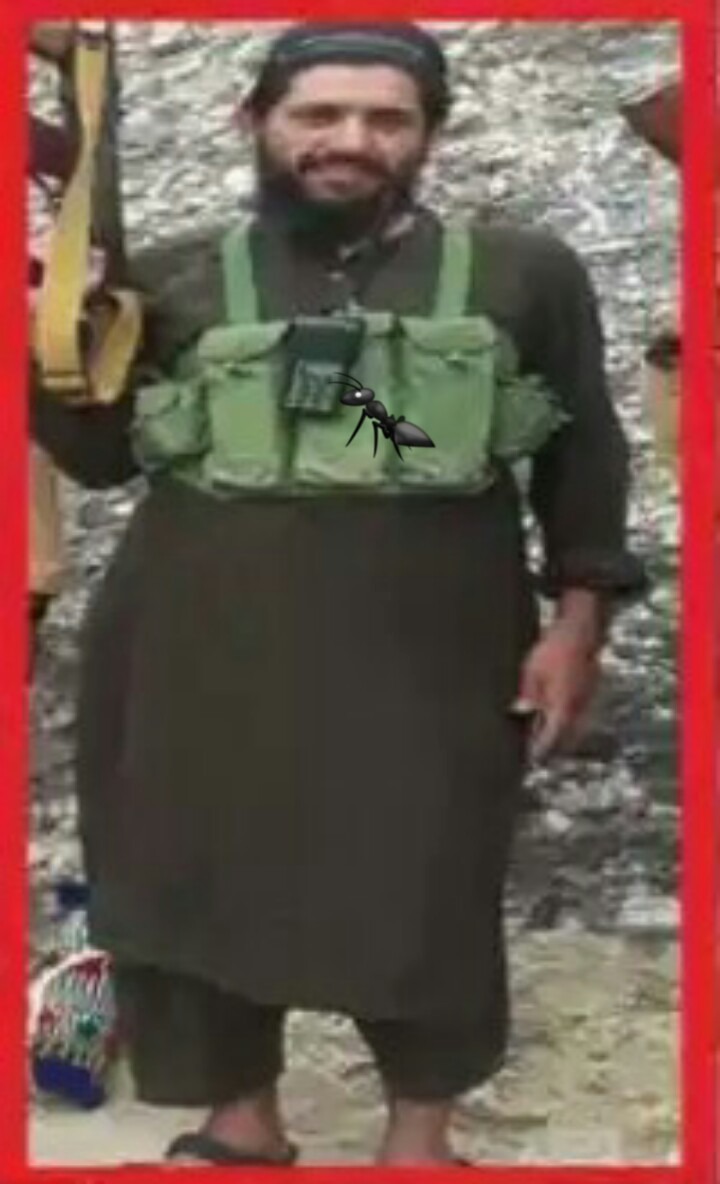 On 22 June last year, A bomb blast occurred at Mazdoor Chowk near the security check post in the city of Parachinar , Kurram tribal district. Two people, including a cop, were sustained injuries in it, according to District Police Officer the explosives had been hidden in the garbage at Mazdoor Chowk where a large number of laborers were present at the Chowk, but most of them had already left the place for work when the explosion took place. In 2007, 2008, and 2017 there were also bomb blasts near the site, killing more than 100 people.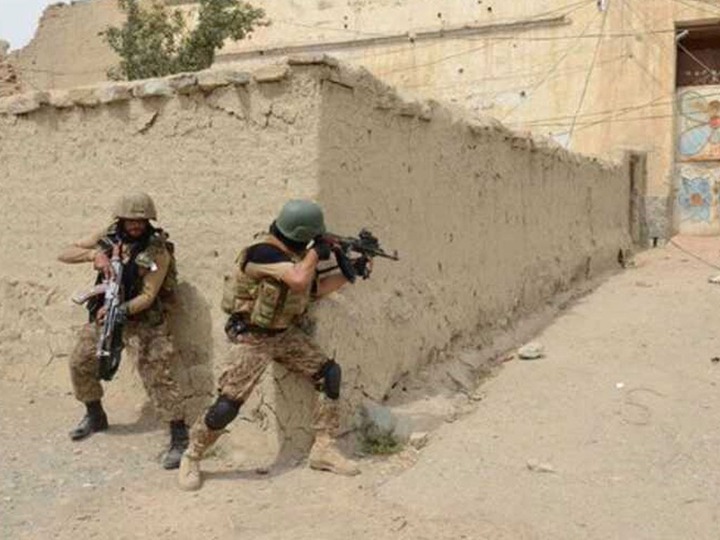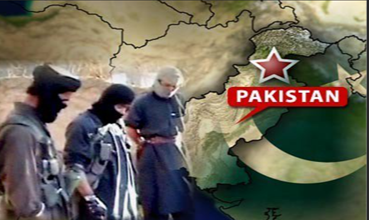 On the evening of 23 July last year, an incident occurred in Turi Bazar which is the main market in the city of Parachinar when explosives planted on a vending cart went off as people were out buying fruit and vegetables. At least 20 people including a child were injured in that blast and soon after the bombing, protesters came out onto the streets and staged a sit-in in front of the local press club. Also in 2012 and 2017, near the same site, nearly 200 people were killed and 460 others wounded in the suicide bomb blasts.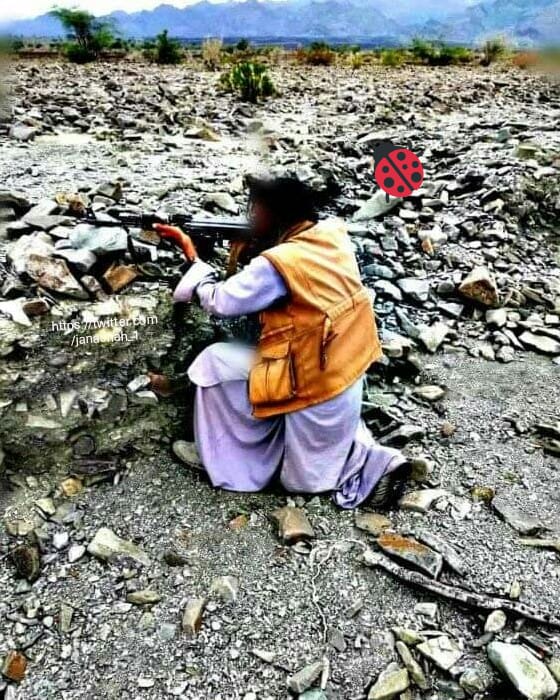 6. Yemen
Yemen is a country situated at the southwestern corner of the Arabian Peninsula. It is mostly mountainous and generally arid, though there are broad patches with sufficient precipitation to make agriculture successful. The people speak various dialects of Arabic and are mostly Muslims.

In its war on terrorism in Yemen , the US government describes Yemen as "an important partner in the global war on terrorism ". There have been attacks on civilian targets and tourists, and there was a cargo-plane bomb plot in 2010. Counter-terrorism operations have been conducted by the Yemeni police, the Yemeni military, and the United States Armed Forces.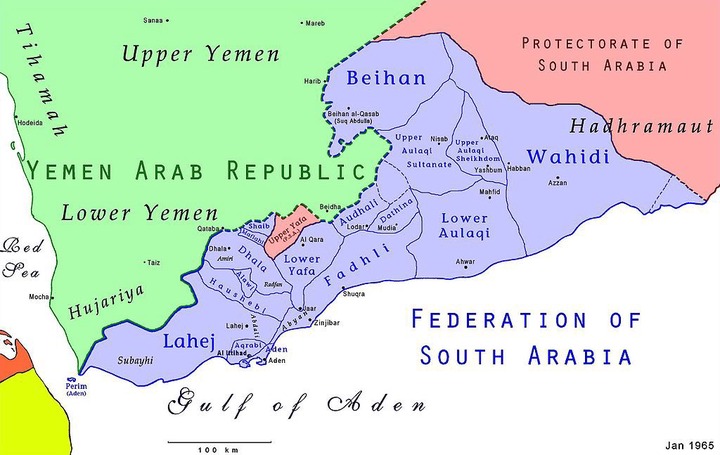 In Yemen, AQAP, ISIS-Yemen, Hizballah, the IRGC-QF, and other Iran-backed terrorist groups continued to exploit the political and security vacuum created by the ongoing conflict between the Yemeni government under the leadership of President Abd Rabu Mansour Hadi, recognized by the UN Security Council as the legitimate government of Yemen, and the Iran-backed Houthi militants.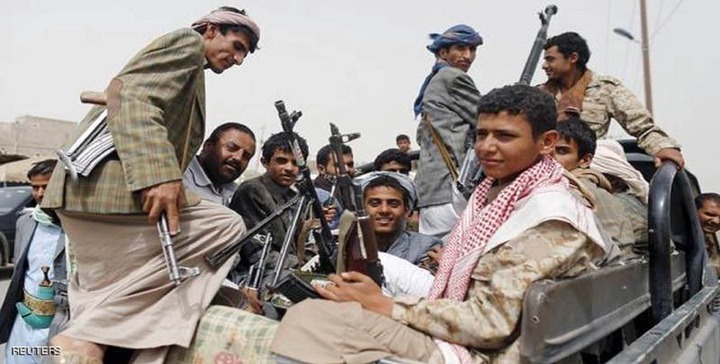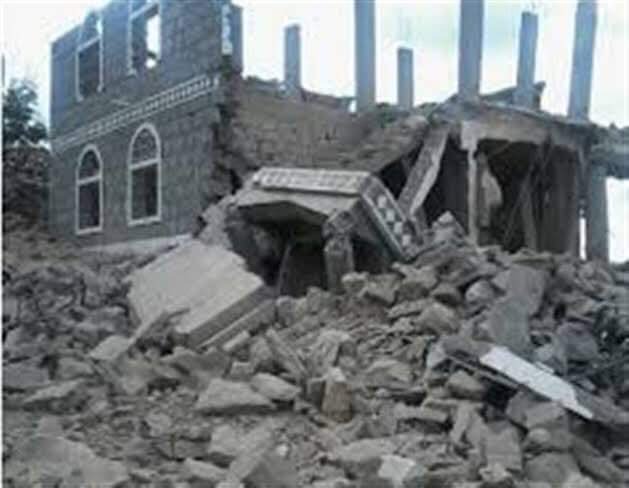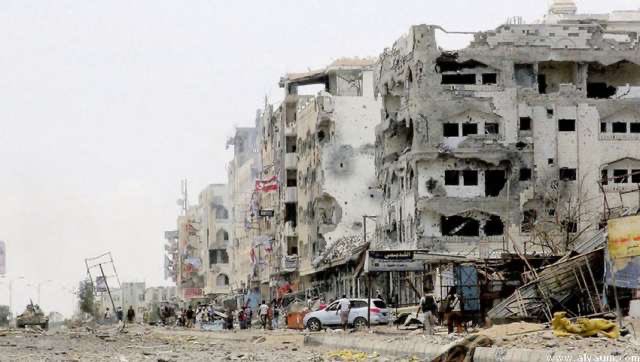 Aditionally, IRGC-QF has exploited the conflict to expand its influence in Yemen.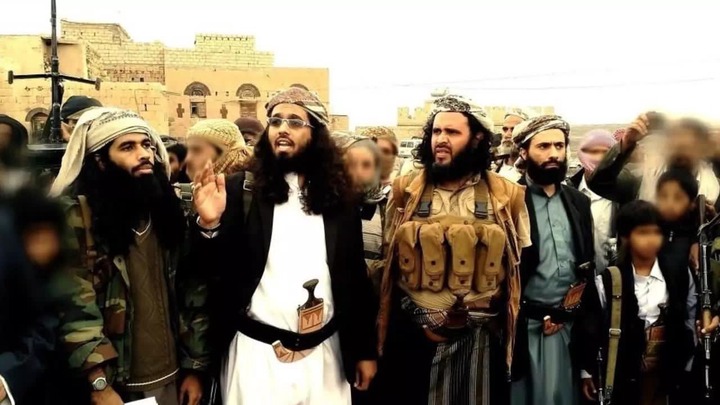 5. Somalia
Somalia is a country bordering the Gulf of Aden in north, Djibouti in north west, Ethiopia in west, and Kenya in south west, in east it borders the Indian Ocean, and it shares maritime borders with Yemen.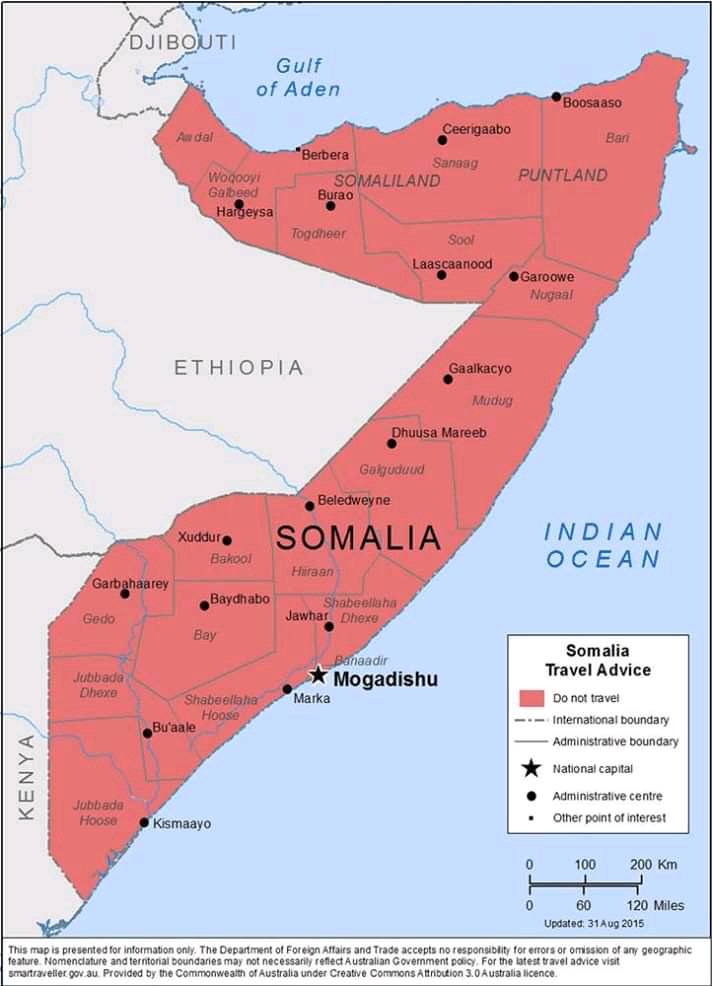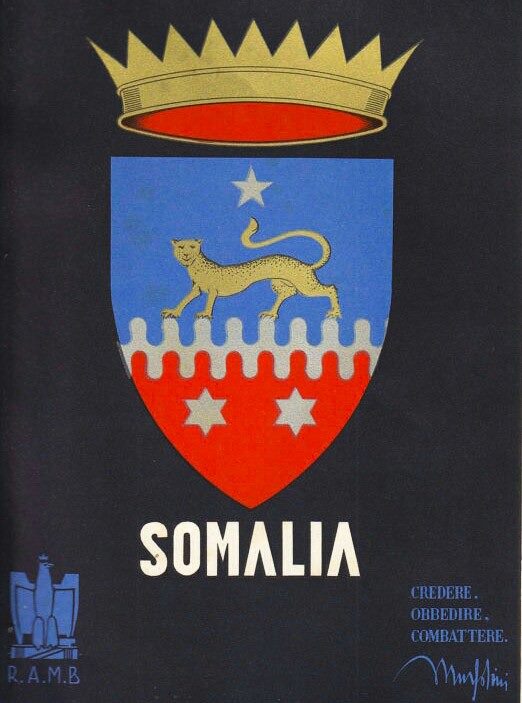 Harakat al-Shabaab al-Mujahideen, is a terrorist, jihadist fundamentalist group based in Somalia.
Al-Shabaab began in late December 2006 as a splinter group of the Islamic Courts Union (ICU), after the Islamic Courts Union peacefully withdrew from Mogadishu and the ICU leaders, Sharif Sheikh Ahmed and Sheikh Hassan Dahir Aweys , resigned and disbanded the Islamic Courts Union. The earliest recorded attack which Al-Shabaab claimed responsibility for was a suicide car bomb in Mogadishu on March 26, 2007, which Adam Salam Adam conducted against Ethiopian soldiers who were occupying Mogadishu . The attack killed 73 people.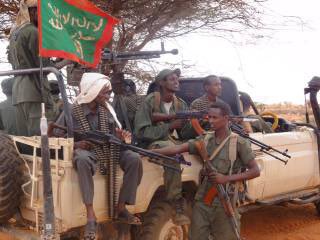 In 2009 Ahmed Abdi Godane , the leader of Al Shabaab imposed a ban on the UN World Food Programme and other Western Agencies in Somalia. The ban was opposed by Mukhtar Robow and Sheikh Hassan Dahir Aweys , but Godane overruled them and proceeded to forge ties with Al-Qaeda . In June 2011 Fazul Abdullah Mohammed Al-Qaeda's military operations chief in East Africa, was killed at a government roadblock in Mogadishu.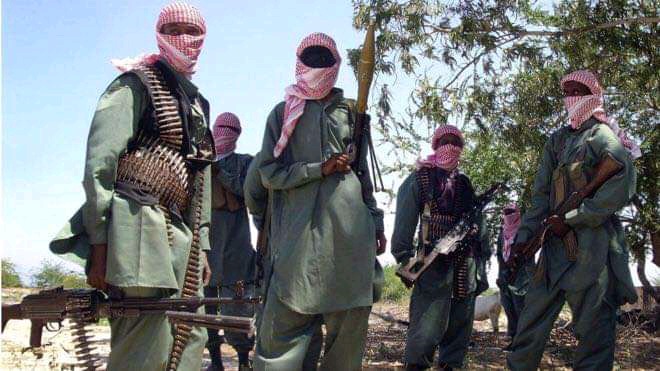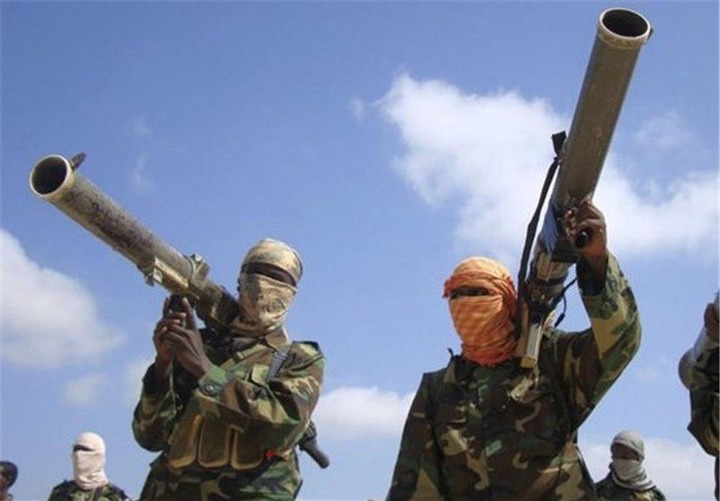 In early August 2011, the Transitional Federal Government under Sharif Sheikh Ahmed and their AMISOM allies managed to capture all of Mogadishu from the al-Shabaab militants.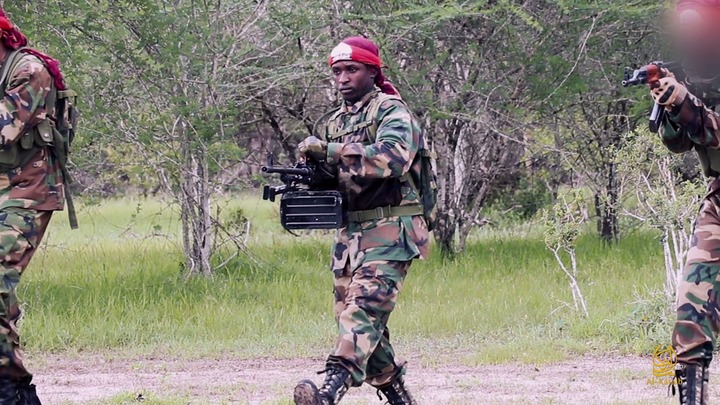 Due to its Wahhabi roots, al-Shabaab is hostile to Sufi traditions and has often clashed with the militant Sufi group Ahlu Sunna Waljama'a.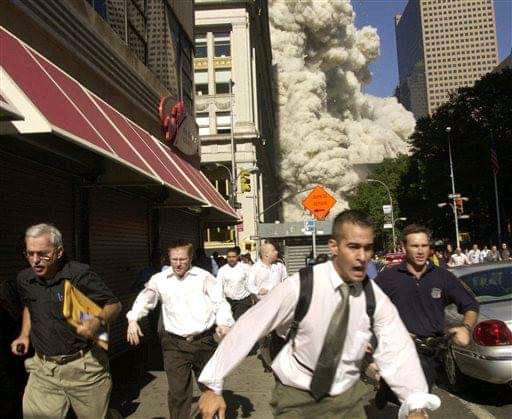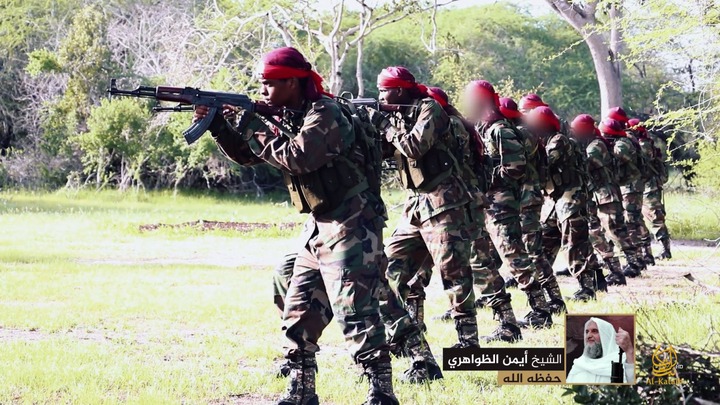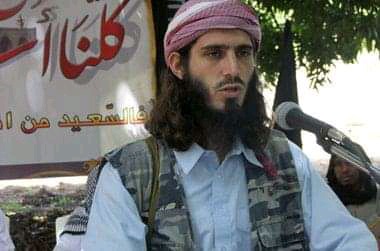 The group has been suspected of having links with Al-Qaeda in Islamic Maghreb and Boko Haram. It attracted some members from western countries, including Samantha Lewthwaite and Abu Mansoor Al-Amriki . The group describes itself as waging jihad against "enemies of Islam", and is engaged in combat against the Federal Government of Somalia and the African Union Mission to Somalia (AMISOM).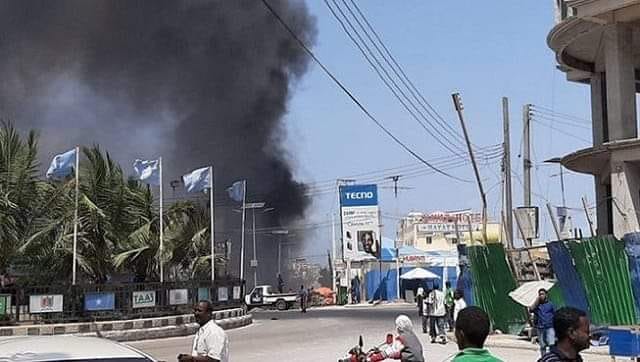 Al-Shabaab has been designated as a terrorist organization by Australia, Canada, Malaysia, the United Arab Emirates, the United Kingdom and the United States. As of June 2012, the US State Department has open bounties on several of the group's senior commanders.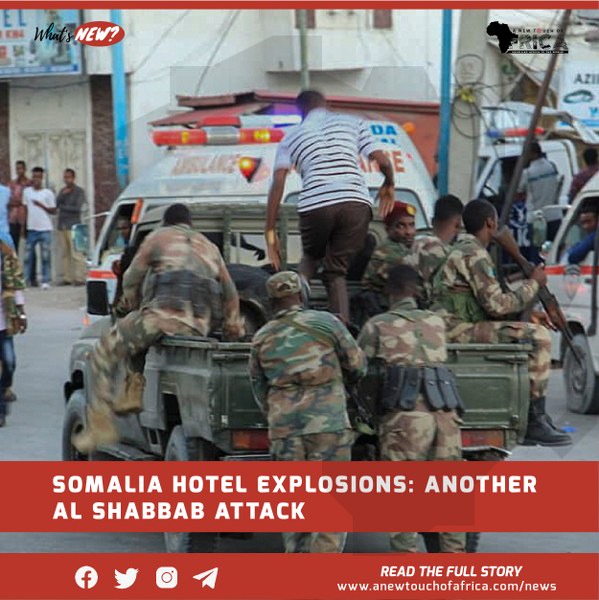 In 2012, it pledged allegiance to the militant Islamist organization Al-Qaeda. In February 2012, some of the group's leaders quarreled with Al-Qaeda over the union, and quickly lost ground. Al-Shabaab's troop strength was estimated at 7,000 to 9,000 militants in 2014.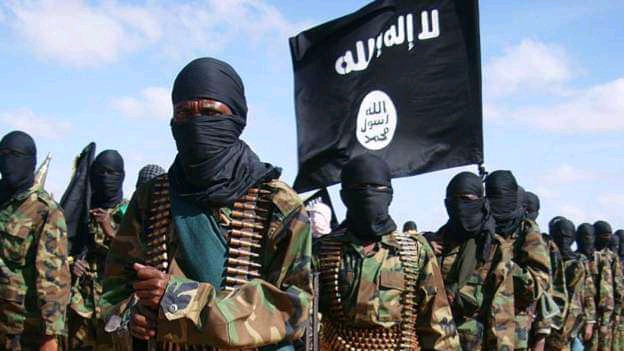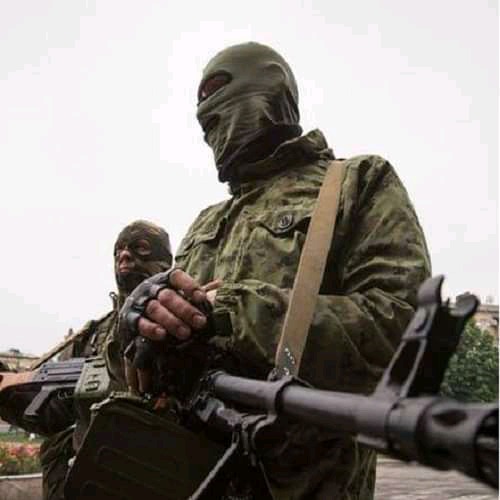 In August 2014, the Somali government-led Operation Indian Ocean was launched to clean up the remaining insurgent-held pockets in the countryside. On 1 September 2014, a US drone strike carried out as part of the broader mission killed al-Shabaab leader Ahmed Abdi Godane , also known as Mukhtar Abu Zubair. U.S. authorities hailed the raid as a major symbolic and operational loss for al-Shabaab, and the Somali government offered a 45-day amnesty to all moderate members of the militant group.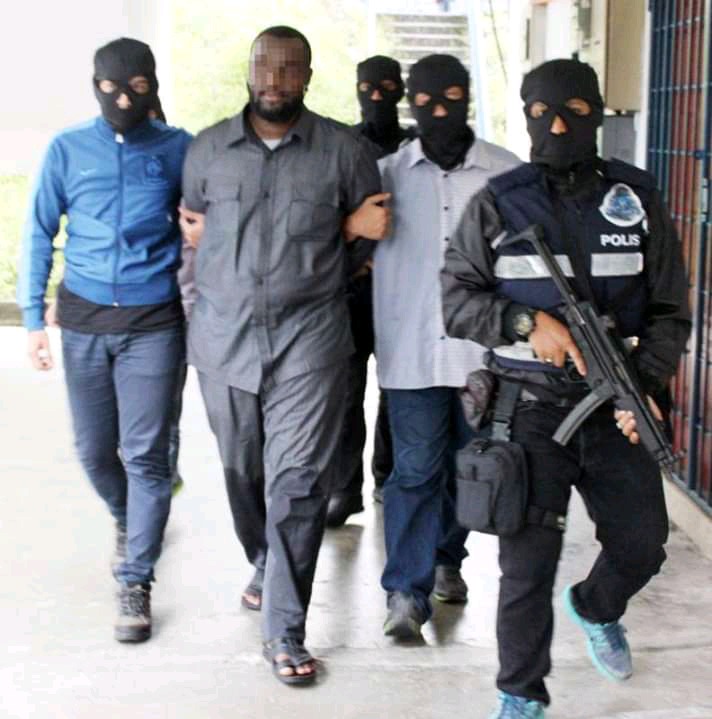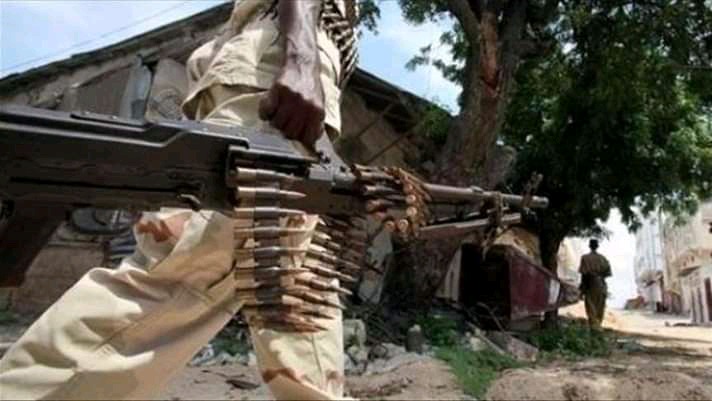 As of 2015, the group has retreated from the major cities; however, al-Shabaab still controls large parts of the rural areas. The group remains strong and active, and is responsible for many terrorist attacks with high death tolls including the September 2013 Westgate shopping mall attack, 14 October 2017 Mogadishu bombings and December 2019 Mogadishu bombing.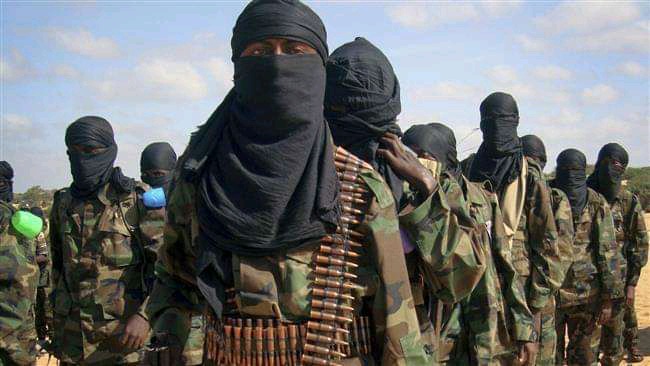 4. Syria
Syria is a country located on the east coast of the Mediterranean Sea in southwestern Asia. Its area includes territory in the Golan Heights that has been occupied by Israel since 1967.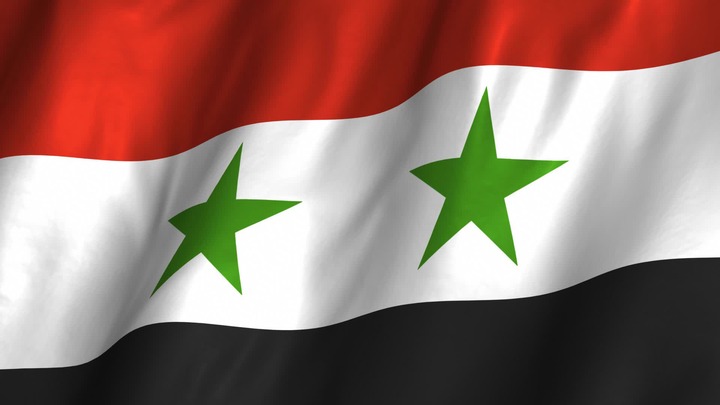 The present area does not coincide with ancient Syria, which was the strip of fertile land lying between the eastern Mediterranean coast and the desert of northern Arabia. The capital is Damascus, on the Baradā River, situated in an oasis at the foot of Mount Qāsiyūn.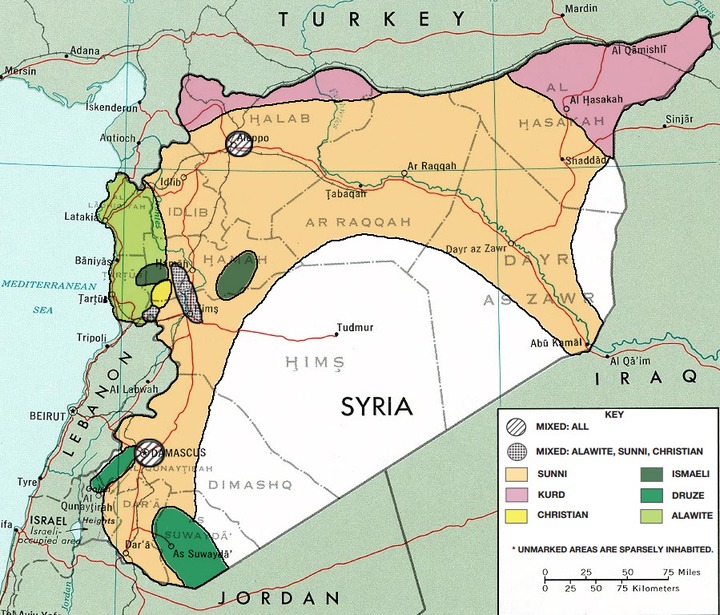 There have been many terrorist attacks across Syria including in major cities, resulting in large numbers of casualties. There are a number of terrorist groups that operate in Syria, including Daesh and Hay'at Tahrir al Sham (formerly known as Jabhat Fatah al Sham / Al Nusrah Front).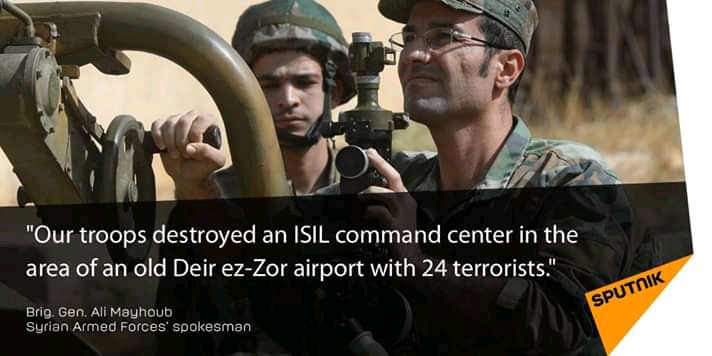 These groups target a wide range of places, including official installations, airports, border crossings, public transport and civilian spaces like public squares, hospitals, places of worship and learning institutions.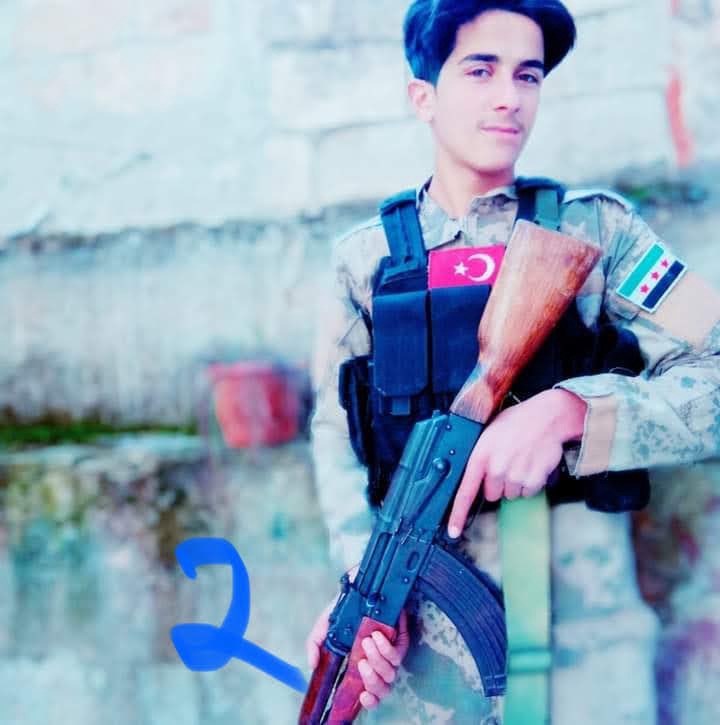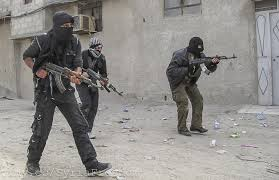 There is an increased threat to Westerners in Syria. Terrorist groups continue to pose a significant threat to civilians residing in Syria and have demonstrated the ability to conduct co-ordinated attacks against armed actors and civilians.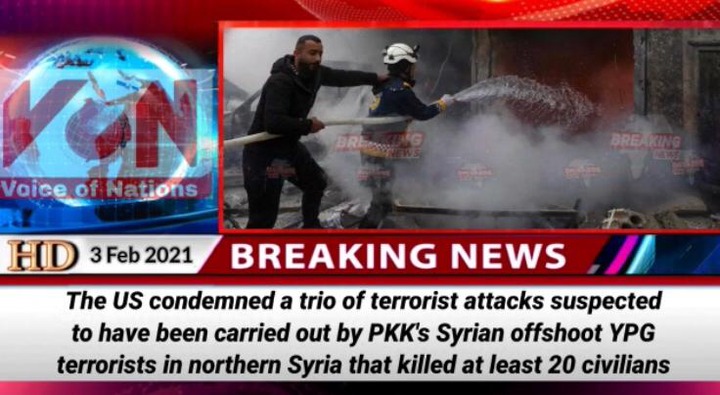 Targets for terrorist attacks have included: residential compounds, military establishments, oil facilities, airports, public transport, commercial venues, including markets and stores, maritime facilities, land border crossings, government buildings, hotels, restaurants, large crowds, police stations, political offices, events, sports venues, stadiums and religious sites, ceremonies. There is a heightened threat of attacks against Western interests. Methods of attack have included shootings, large-scale co-ordinated bombings designed to cause mass casualties, suicide bombs, vehicle bombs, rockets and mortars.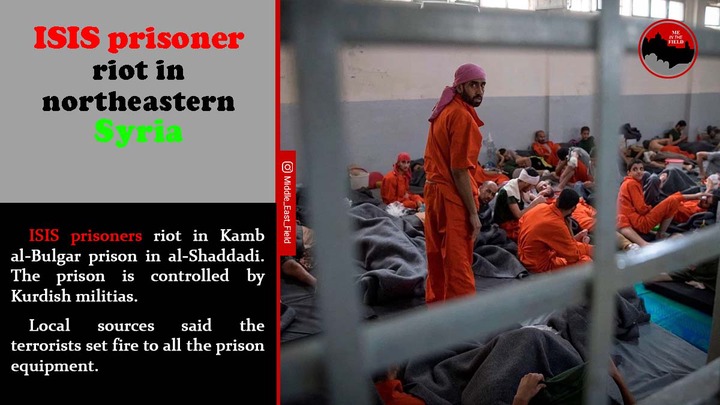 3. Nigeria
Nigeria is a large, densely populated West African country on the Gulf of Guinea. Its neighbours are Benin, Niger, Chad and Cameroon. Nigeria's coast is low-lying with lagoons and sandy beaches.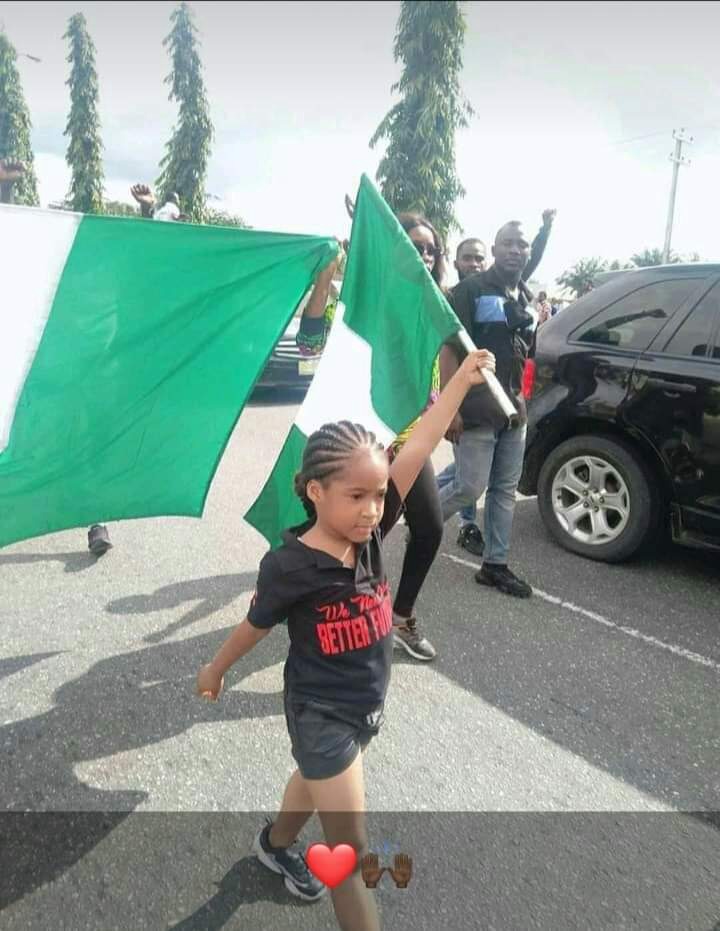 There is a high plateau of extinct volcanoes in the centre of the country and a mountainous area along its border with Cameroon.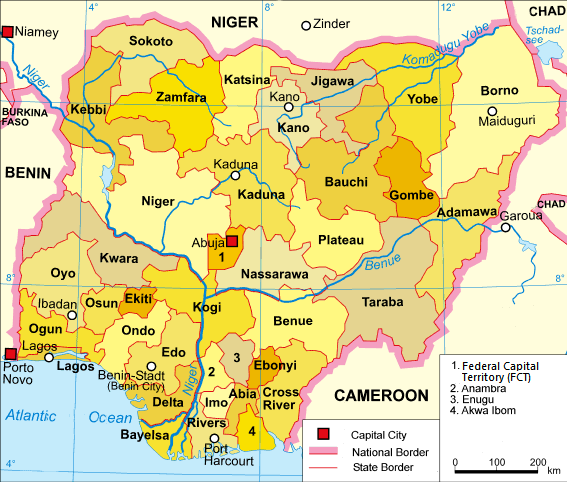 Nigeria's ongoing battle with insurgent groups and continued government corruption threaten the stability and political integrity of Africa's most populous state. Since 2011, Boko Haram—one of the largest Islamist militant groups in Africa—has conducted terrorist attacks on religious and political groups, local police, and the military, as well as indiscriminately attacking civilians in busy markets and villages.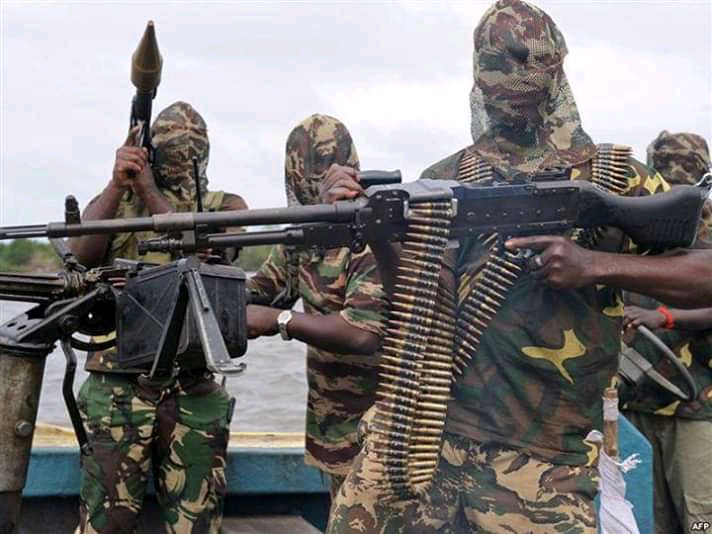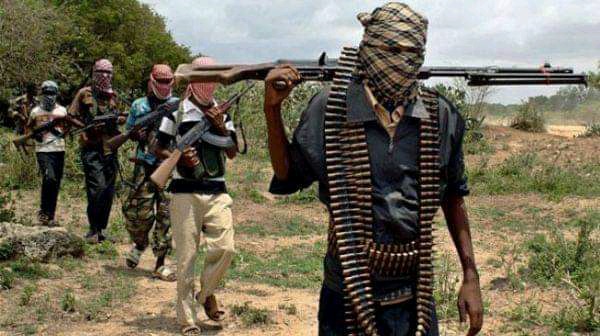 The kidnapping of over two hundred girls from their school in April 2014 drew international attention to the ongoing threat from Boko Haram and the government's inability to contain it. Following negotiations between Boko Haram and the Nigerian government, brokered by the International Committee for the Red Cross, 103 girls have since been released.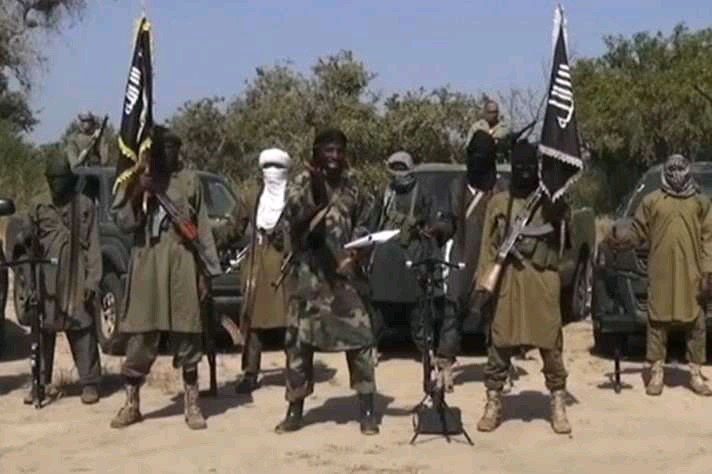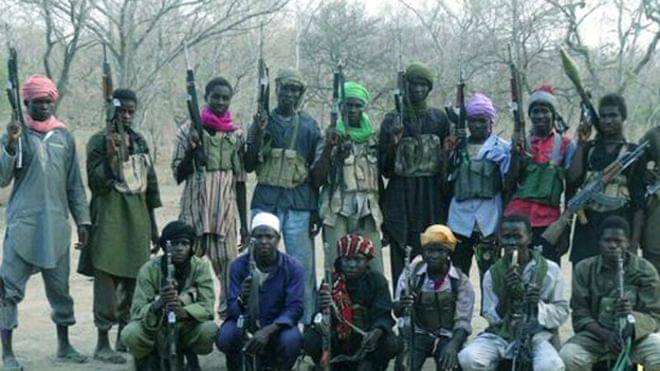 The al Qaeda-linked terrorist group Jamaat al Ansar al Muslimeen fi Bilad al Sudan, better known as Ansaru, has previously carried out attacks and kidnappings, including that of westerners, across northern Nigeria. In mid-January last year, Ansaru claimed to have killed at least six people, kidnapped dozens, and destroyed several vehicles during an ambush along the Kaduna-Zaira highway in Kaduna State.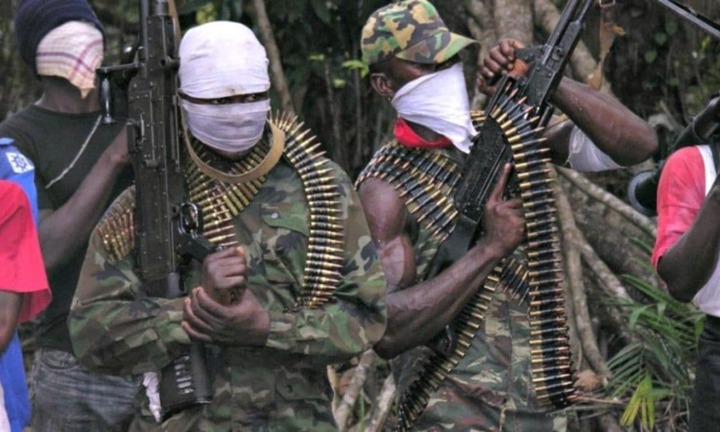 Most attacks take place in northern and north east Nigeria; there has been an increase in insurgent attacks in Borno State. However, there have been a significant number of attacks elsewhere. Public places where crowds gather have been targeted, including places of worship, markets, shopping malls, hotels, bars, restaurants, football viewing centres, displacement camps, transport terminals, government buildings, security and educational institutions (schools, further education colleges and universities are all regular targets), and international organisations.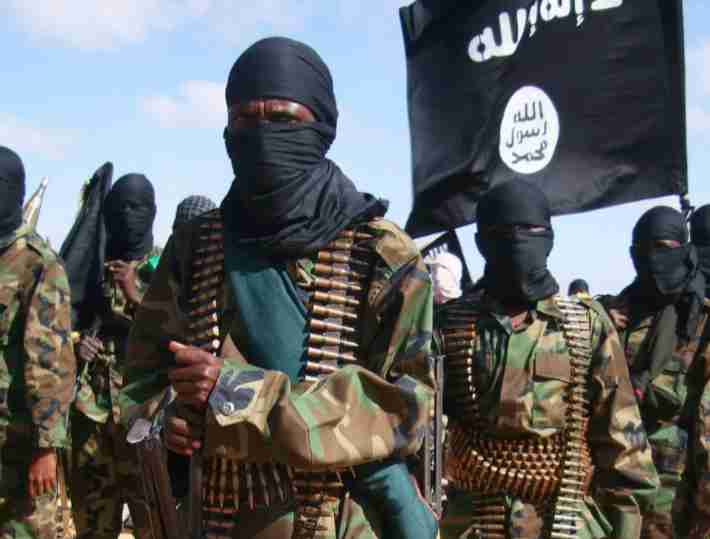 Attacks have taken place around religious and public holidays in public or crowded places, including places of worship as well as during election periods.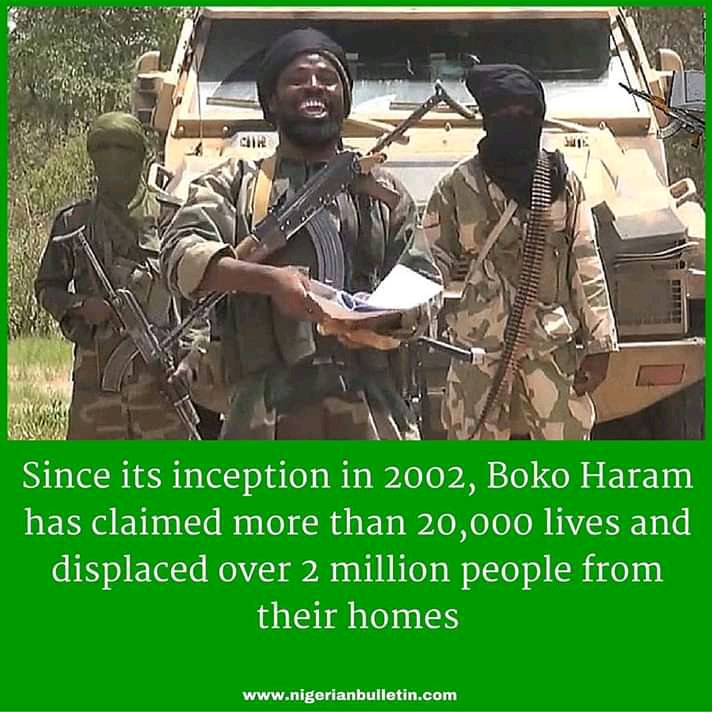 2. Iraq
Iraq, officially the Republic of Iraq, is a country in Western Asia , bordered by Turkey to the north, Iran to the east, Kuwait to the southeast, Saudi Arabia to the south, Jordan to the southwest and Syria to the west.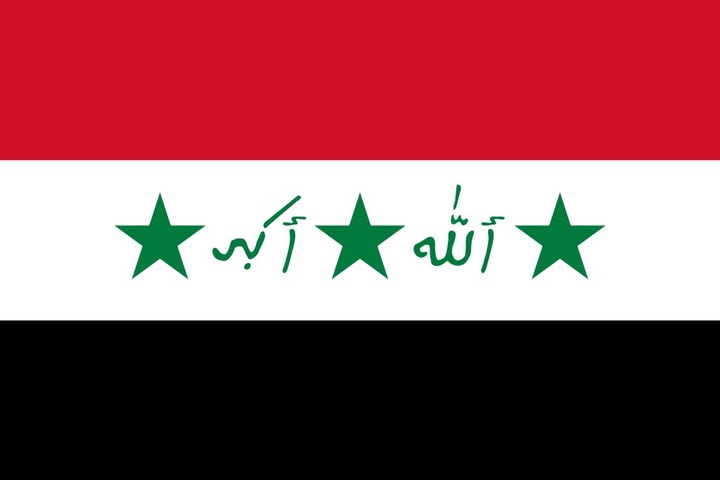 The capital and largest city is Baghdad . Iraq is home to diverse ethnic groups including Arabs , Kurds , Turkmen, Chaldaeans , Yazidis, Shabakis , Armenians, Mandaeans , Circassians , Sabians and Kawliya. Around 99% of the country's 38 million citizens are Muslims, with small minorities of Christians, Yarsans , Yezidis and Mandeans also present. The official languages of Iraq are Arabic and Kurdish.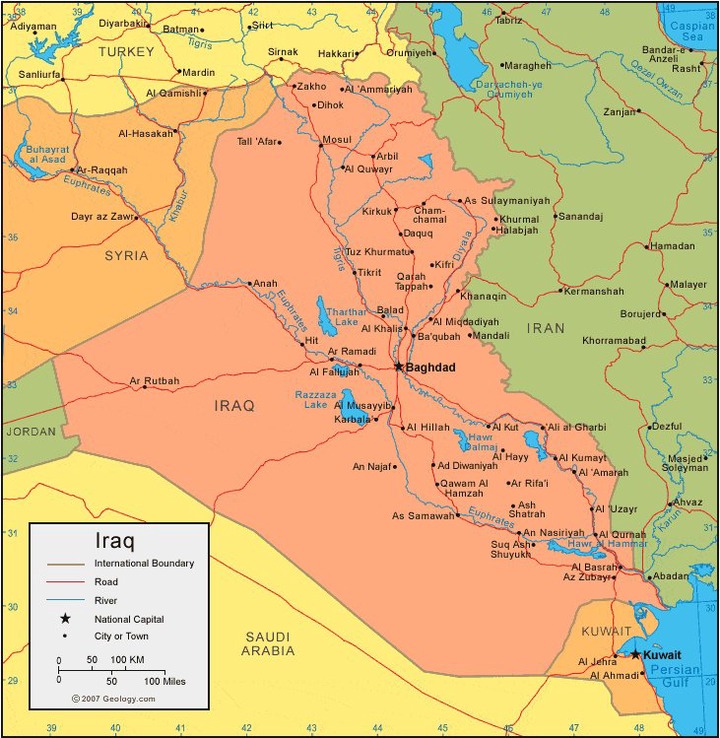 Formerly known as ISIS and ISIL, the Islamic State (IS) is the major radical Islamic terrorist group that has seized territory in Iraq. Originally, an Al Qaeda splinter group, IS uses extreme force and brutal tactics in order to strike fear into potential opponents so they will join IS opposed to fighting against it. One of IS's goals is to establish a caliphate (a state ruled by Islamic law). Another one of its goals is to expand into Jordan, Lebanon, and possibly Israel.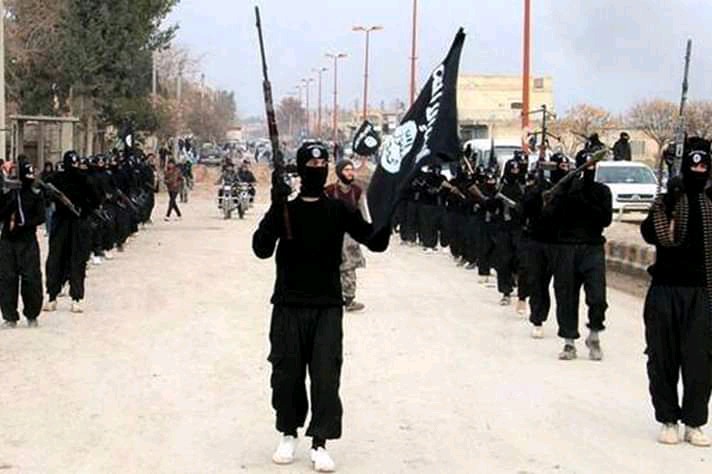 IS uses highly persuasive social media campaigns to attract fighters from around the world. The total number of IS fighters is estimated to be around 30,000, with approximately 2,500 of them from Western countries.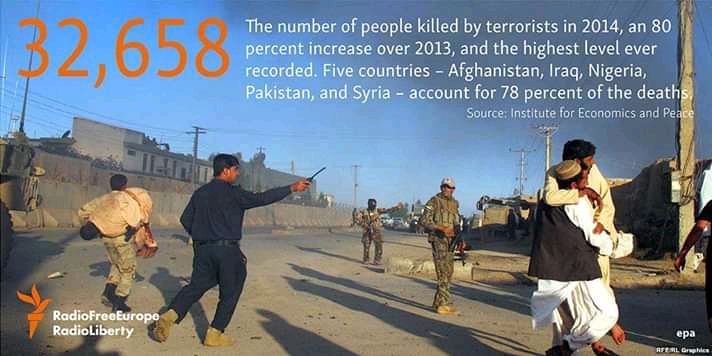 After the U.S. invaded Iraq, Abu Musab al-Zarqawi pledged allegiance to Osama Bin Laden and formed AQI (Al Qaeda in Iraq). Abu Musab al-Zarqawi died in 2006, and a U.S. troop surge weakened ISIS considerably. However, when U.S. troops were pulled from Iraq, ISIS rebuilt itself. After taking Mosul and Raqqa, it declared itself the Islamic State.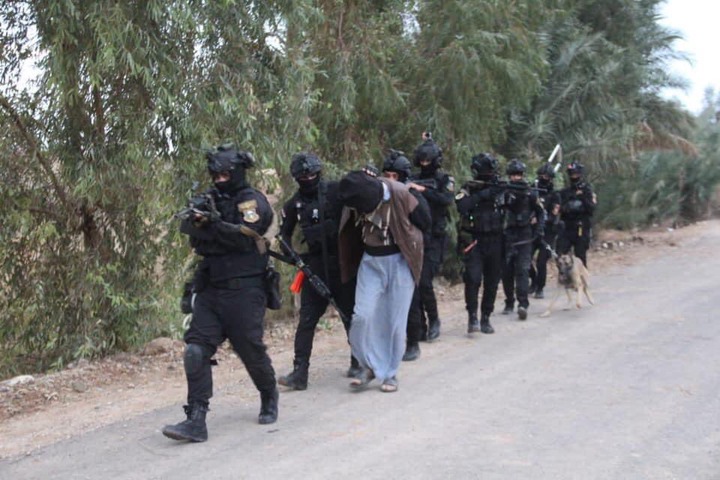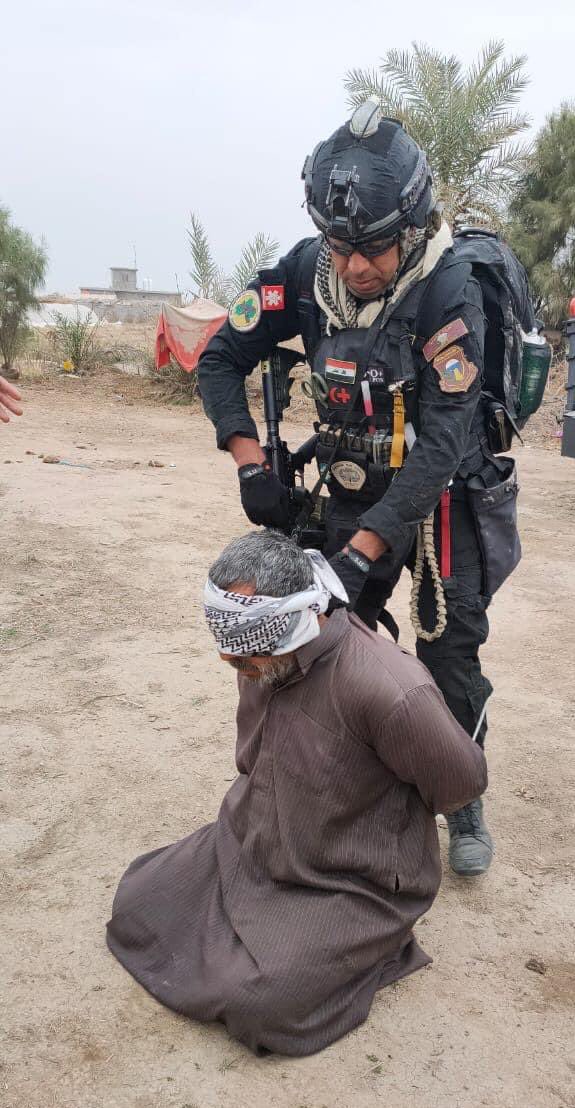 In 2014, at its height, ISIS controlled more than 34,000 square miles in Syria and Iraq, from the Mediterranean coast to south of Baghdad. In early 2016, the United States calculated that ISIS had lost 40% of its 34,000 square miles of territory.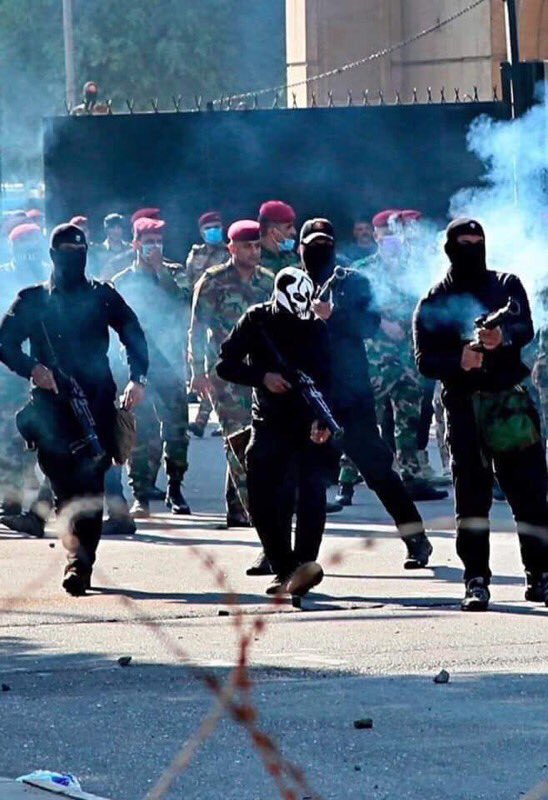 Abu Bakr al-Baghdadi was the leader of ISIS from April 2010 until his death in October 2019 in the course of a U.S. military raid. After his death, ISIS announced its new leader would be Abu Ibrahim al-Hashimi al-Quras.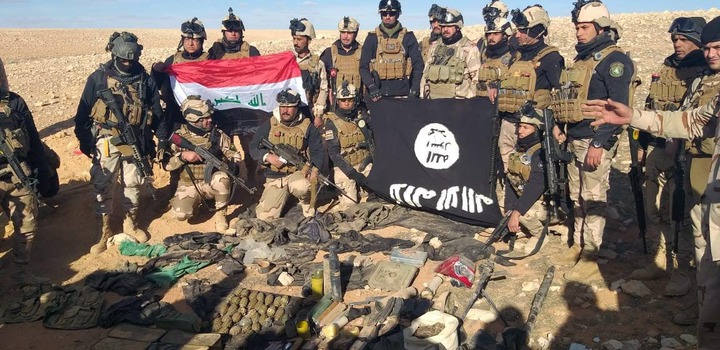 1. Afghanistan
Afghanistan is a landlocked multiethnic country located in the heart of south-central Asia.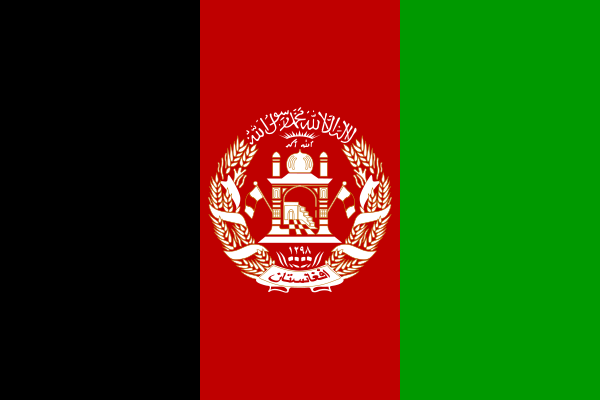 Lying along important trade routes connecting southern and eastern Asia to Europe and the Middle East, Afghanistan has long been a prize sought by empire builders, and for millennia great armies have attempted to subdue it, leaving traces of their efforts in great monuments now fallen to ruin. The country's forbidding landscape of deserts and mountains has laid many imperial ambitions to rest, as has the tireless resistance of its fiercely independent peoples—so independent that the country has failed to coalesce into a nation but has instead long endured as a patchwork of contending ethnic factions and ever-shifting alliances.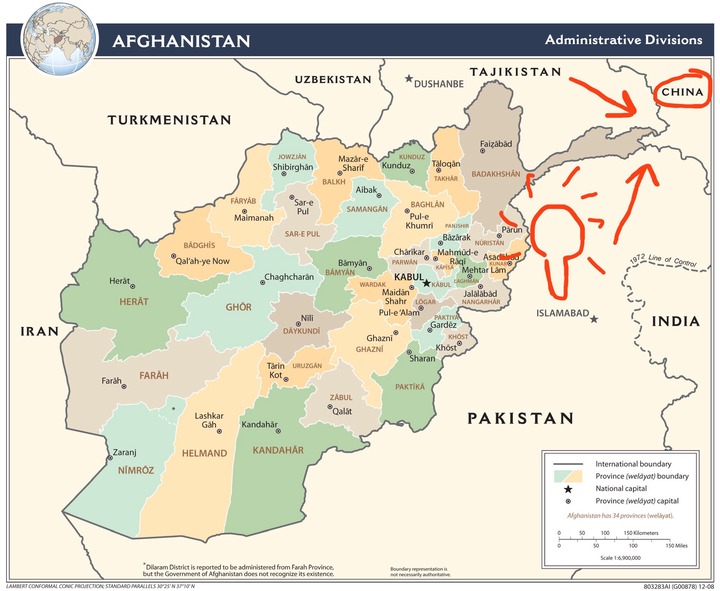 Despite a decline in terrorist deaths from 2018 to 2019, Afghanistan remains the country currently with the highest number of terrorists in the world. Afghanistan accounted for 41 per cent of deaths from terrorism globally, with the Taliban being responsible for 87 per cent of these fatalities.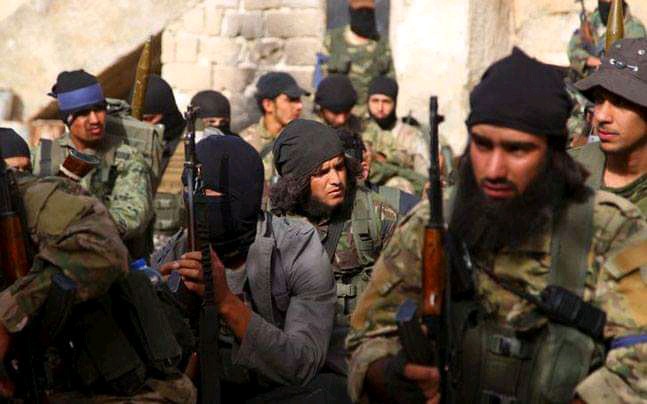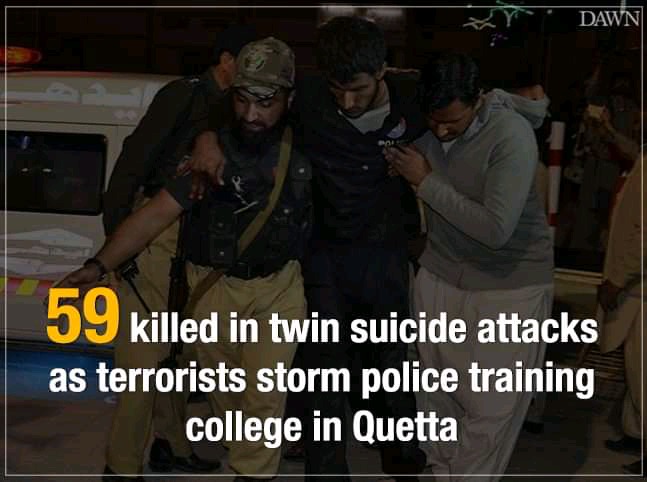 Two years ago, in 2019, deaths from terrorism declined by 22 per cent, falling to 5,725. While this reduction provides some optimism, it is the second highest number of deaths recorded from terrorism in Afghanistan since the 2001 US-led invasion. The Taliban remains the most active terrorist group in Afghanistan, however, the Khorasan Chapter of the Islamic State, the ISIL-affiliate active in Afghanistan, was the second deadliest terror group in the country.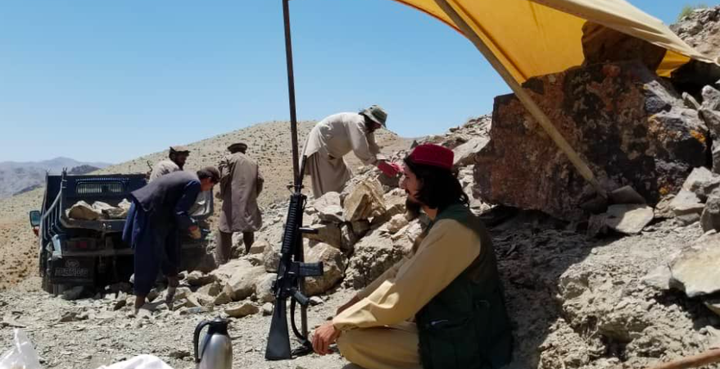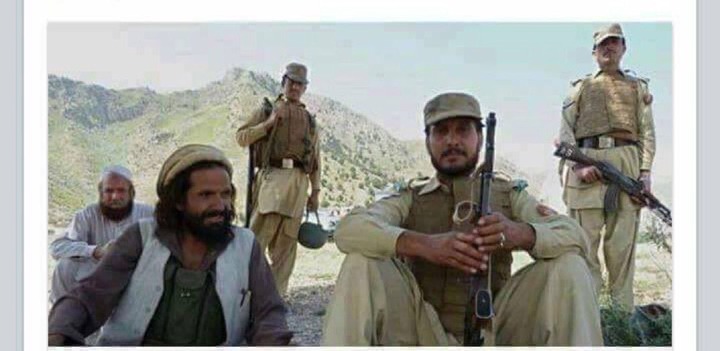 Content created and supplied by: AdoyiGreporter (via Opera News )