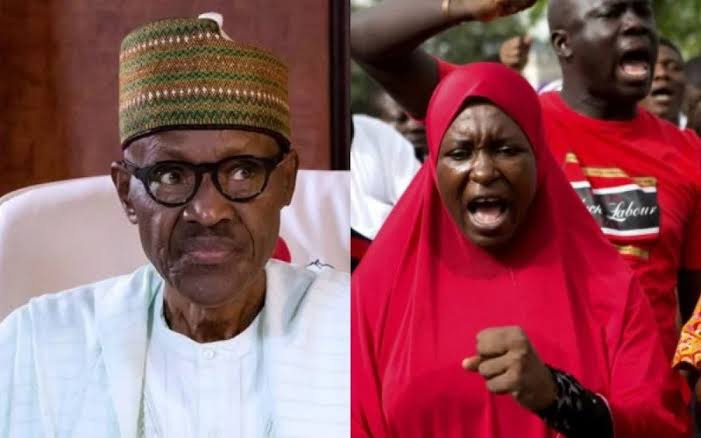 As it is known, terrorism is the unlawful use of violence and intimidation, especially against civilians, in the pursuit of political aims. Terrorism has never been a friend of any country and this particularly has been really affecting our country, Nigeria. Terrorism has recently become very rampant as Banditry has also taken charge in a country like Nigeria and this has made a lot Nigerian activist to react including Aisha Yesufu, the popular sociopolitical activist.
There has recently been a lot of reports about how Nigerians are been kidnapped and abducted in the country and this ahas made the unhappy Aisha Yesufu to react as she blows hot.
Aisha Yesufu took to her Twitter account to talk on what Nigerian will do when they are tired and sick of attacks and abduction by terrorists which has been emboldened.
In her words, Aisha Yesufu revealed that Nigerians Will come out in mass and go to the villa to demand for Buhari's resignation when they are sick of the atrocities caused by terrorists which in her view, the government has been enabled to keep abdication it responsibilities.
See her post below;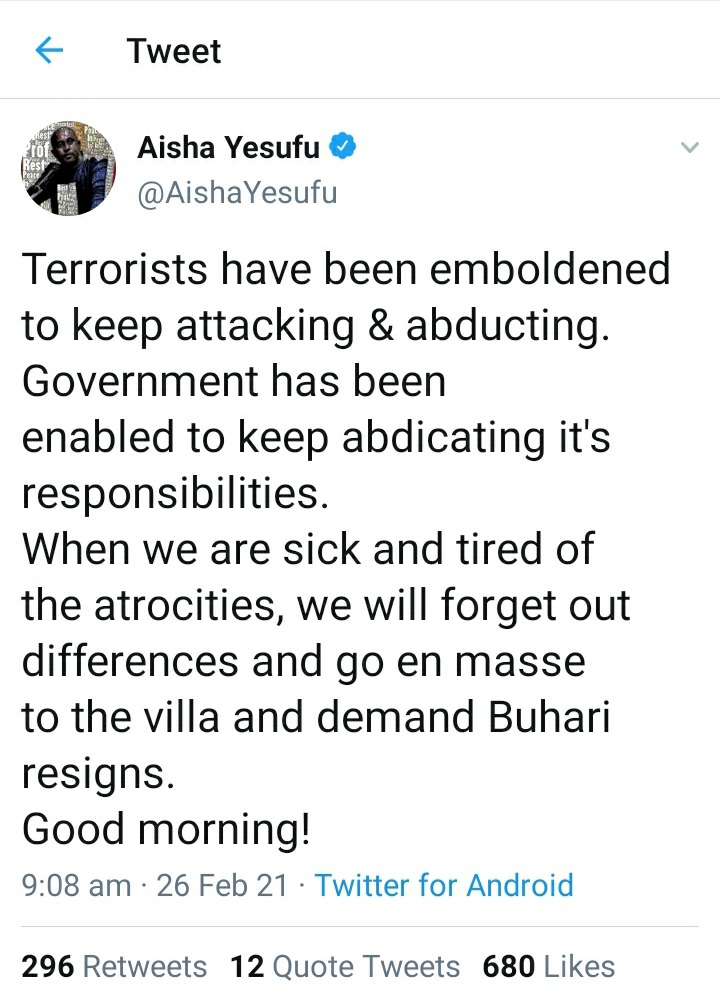 However, the fact that Aisha blows hot as she revealed that Nigerians Will order for the resignation of Buhari when they are tired has caused reactions.
In the reactions, it is shown that a lot of Nigerians are in support of what Aisha Yesufu said as they are not satisfied with the way Nigerian Government handle this case as they called the government, "incompetent".
Check out how people reacted below;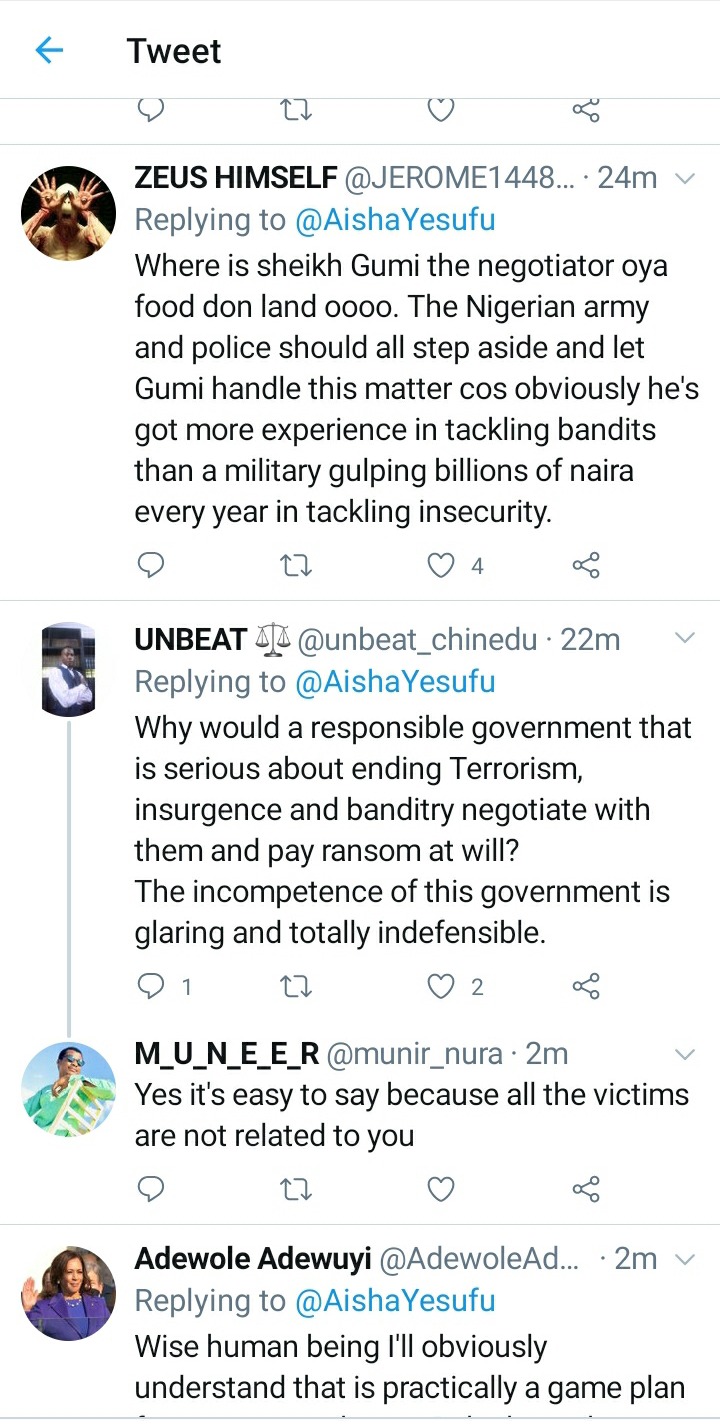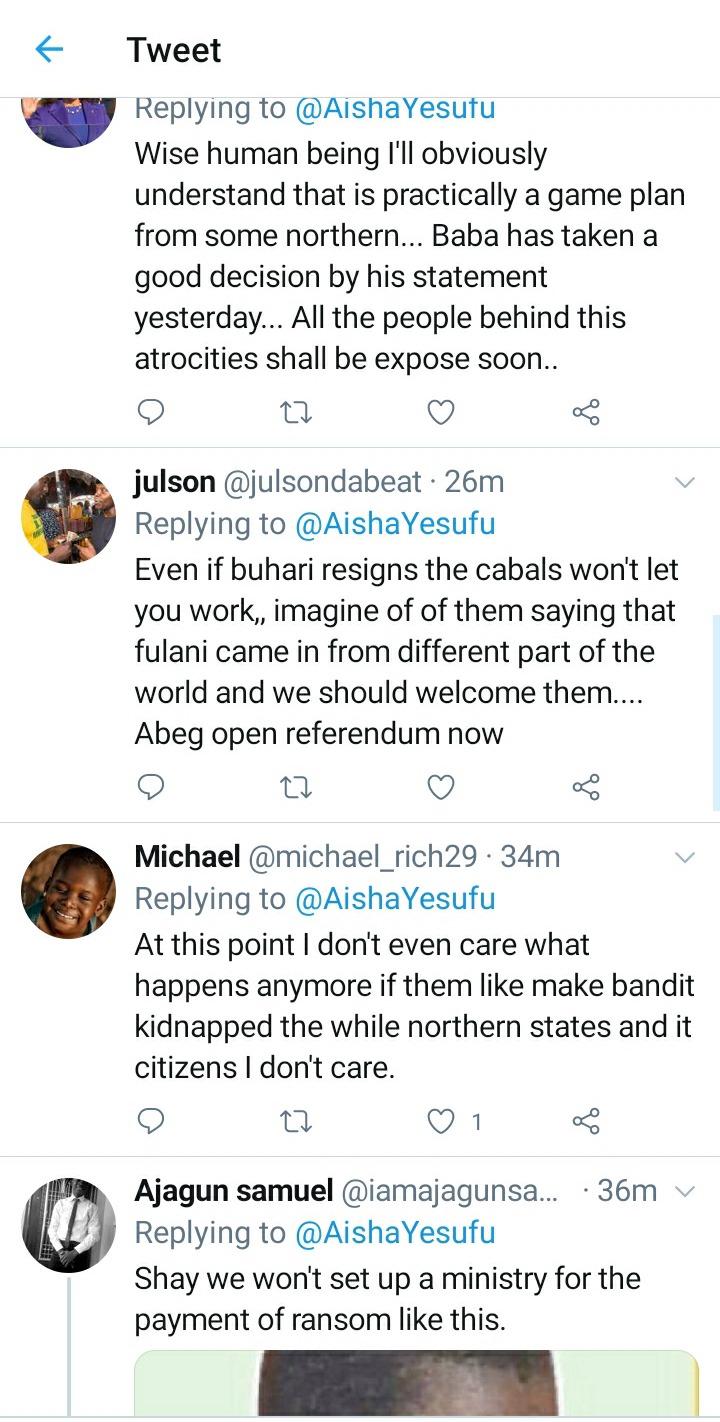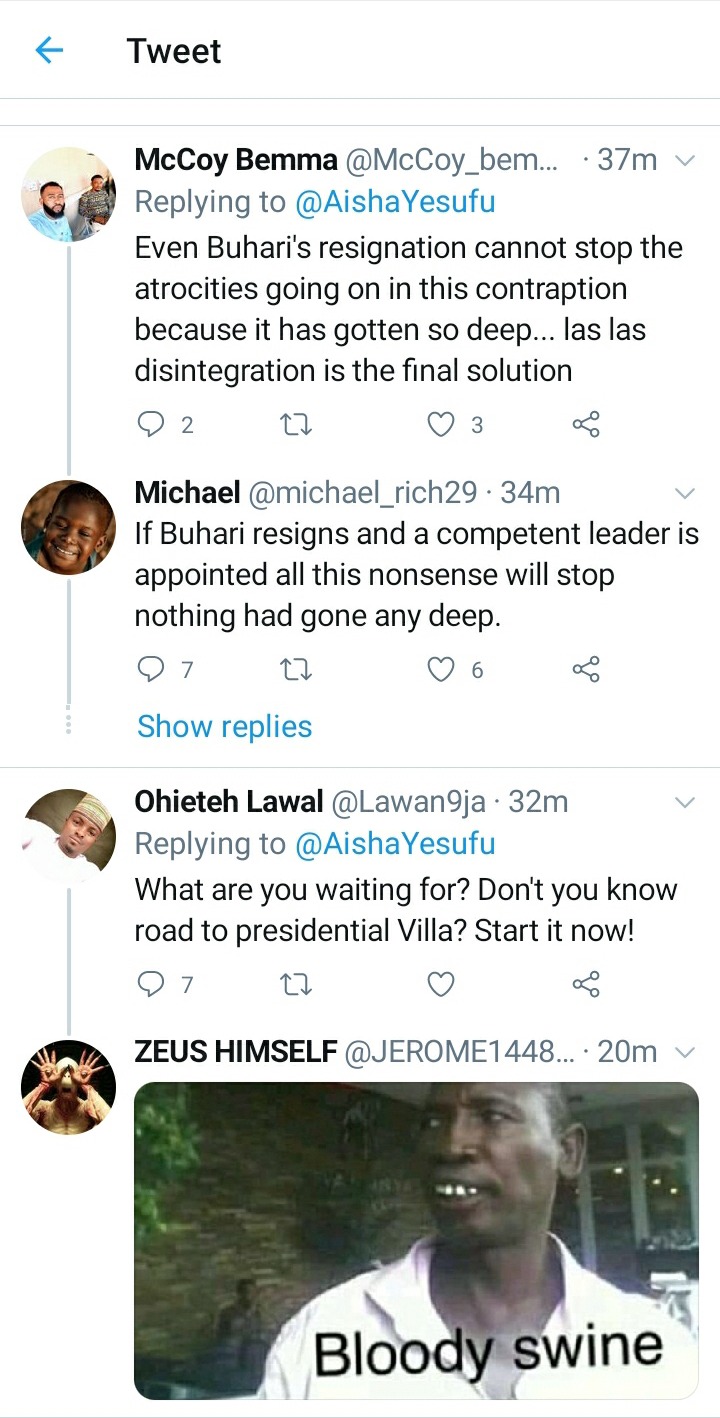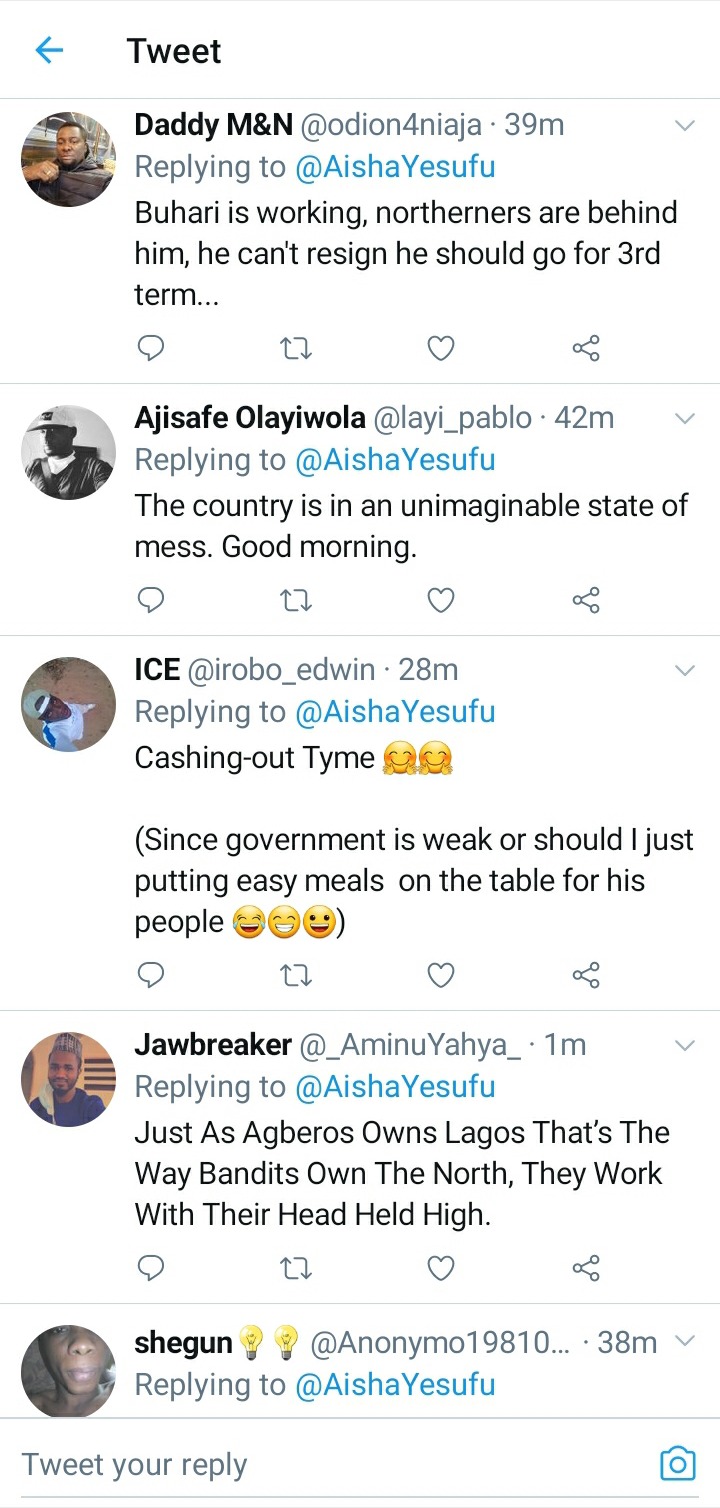 In your own personal opinion, do you think what Aisha Yesufu said was right? Do you support her ? If at all Nigerians Will be coming out in Mass to seek for Buhari's resignation, will you be there? Share your sincere opinions.
Content created and supplied by: ExcelIQ (via Opera News )