These Black Soldiers Were America's First Black Regiment Who Earned Freedom by Fighting The British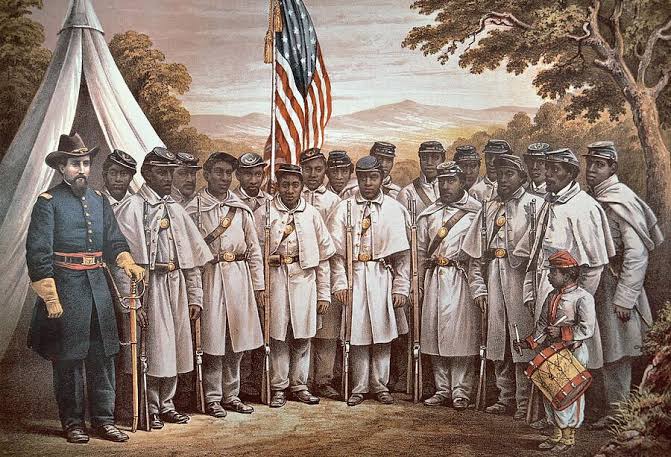 America had to fight for its independence from Great Britain and this period of intense battle and dialogues was war. In war there are several casualties, this means that a nation like the U.S., needed all the help it could get. Then it turned its head towards the slaves.
 In late 1777 during the American revolution which was then led by General George Washington had several troops one of which was the Continental Army. The troop faced shortages in the war, about 2,898 men were unfit for battle because they were either barefoot or otherwise naked. Washington then wrote to the American Congress, begging for material support before diseases claimed the lives of about 2,000 of them. This created a shortage in the army when enough white men couldn't be persuaded to enlist in the depleting army with several rewards including money and land, the American congress resorted to the draft. They gave out a mandate that each state must fill a quota of militias, based on its population. 
At that time, America had lots of small towns with a very little number in terms of population, one of these many small states is Rhode Island, a state which had a population of 60,000. Now, on the eve of the Revolution, Rhodes Island was tasked with filling two battalions but couldn't recruit enough white men. So its leaders appealed to George Washington to allow both free and enslaved Black men to enlist. 
Since Washington was both a slave owner and the Commander in Chief of the Continental Army, he feared putting guns in the hands of black men because he feared that this could incite a rebellion among enslaved people snd perhaps alienate Southern slaveholders. However, he soon realizes that the war needed as many hands as it could get and that the war was beginning to take its toll on the white population. So, he and other founding fathers made a pragmatic decision to preserve their nation's future by using the blacks who then resided among them as slaves.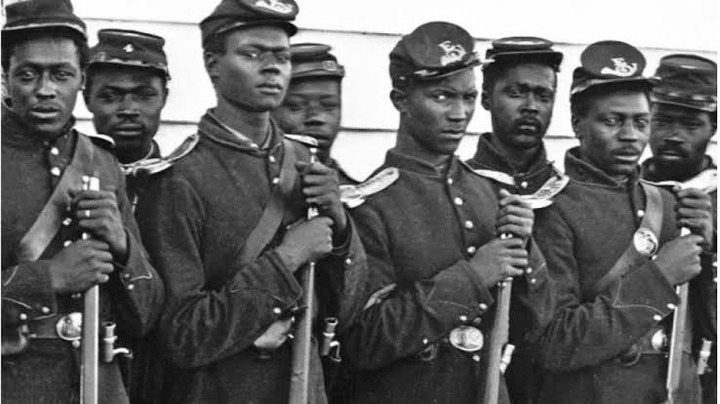 Seeing that Rhodes was the first to send an appeal to Washington in respect Of allowing black people to fight in the war, the Rhode Island Regiment became widely known as America's first Black military regiment. Though the regiment was led by an all-white officer it mostly contained Black or perhaps slave soldiers who were promised freedom for their time in the war. Of course, freedom was the best thing a slave could have been promised at that time. 
The Battle of Rhode Island
As earlier stated, the Rhodes Regiment or battalion was led by the all-white officer but it contained mostly black soldiers. On August 29, 1778, the regiment was on an assignment at Aquidneck Island where they were tasked with guarding a defensive position anchoring the continental Army's right-wing. The regiment did exceptionally well that they were able to drive back three Hessian (German) regiments of the British Army. The success of the Black Regiment is recorded as one of the greatest in the history of America. Perhaps because they were fighting for more than just freedom from the British but also for freedom from those who enslaved them. 
Recruiting Black Soldiers Started With The British Army: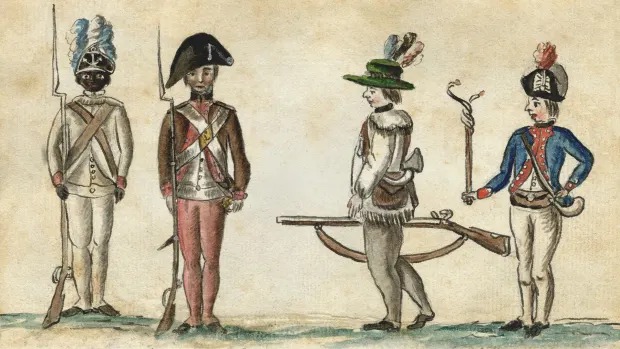 The continental army seemed to have recruited black soldiers out of a controversial need for more hands during the war but it seems as though the British were the first to start recruiting slaves into their army. In 1775, Britain's colonial governor of Virginia, Lord Dunmore was inherited by the idea of slaveholding class and it led to him declaring martial law and promised freedom to any enslaved person who abandoned his owner and joined the British forces. Though slave owners constantly warned their slaves to stay clear of the temptation and resist it by all means but the promise of freedom made about 20,000 enslaved men flee and enlist with British forces. One of George Washington's slaves, Henry Washinton, escaped joining Lord Dunmore's Ethiopian Regiment. 
In response to Lord Dunmore's actions, Washington decided to write to congress to allow enslaved men to enlist to join the continental army so as not to allow Dunmore's army to get more soldiers. So basically, Washinton's decision to promise freedom to slaves was informed by his political and war efforts. 
I am VT. Ahonsi. 
please like, and share.
Content created and supplied by: Temi_loluwa (via Opera News )