If Russia, China or North Korea launched a nuclear warhead at the USA, how long would it take the US to react and what technology does the USA (Navy, Army, Air Force, etc) have to take down a nuclear missile with minimal warning?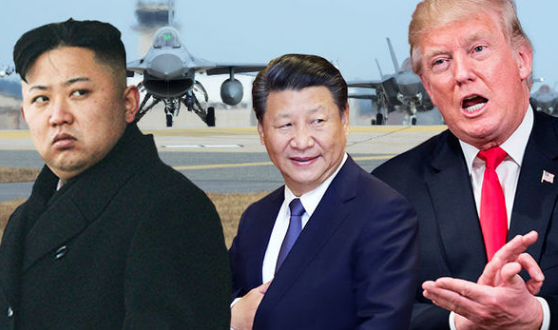 Remember the false alarm that Hawaii was under attack and a missile was due to impact in about 15 minutes? False alarm - glitch in the civil defense alarm system. Extrapolating from that, if it comes without any increased tension, etc then Ip think it would get thru any defenses. If it is a dud then major world upheaval, but possibly no retaliation. Unless it came from North Korea. If it actually destroyed its target, could result in some retaliation, maybe destroying comparable target If the single missile is launched during a period of increased tension, defenses may have a better chance of destroying it. Past false alarms did not result in nuclear war because they happened during relatively less tense times, and after waiting it was realized it was the moon, or an exercise tape running a simulation or whatever. The anti-missile systems are supposedly under alert at all times, so IF a launch is detected it should be tracked, and somewhere up the chain of command, ordered destroyed if its trajectory will impact a us target. By then it is on the way down, with a 50% success rate in destroying it.
A Russian or Chinese missile would definitely be mirved. Might need to take it out b4 the mirvs are released, or else an abmm for each mirv needs to be used, again with probable 50% success rate. Even a single missile launch is fraught with incalculable outcomes and consequences. I think the biggest unknown may be the time between detection and authorized destruction. Also the chance of success given only 50% success in testing when destruction countdown begins upon launch.
Once a nuclear missile is launched it is cannot be intercepted much longer than 5 minutes after launch, and only then if you have missile defenses prepared for it. A launch from Russia or China, there are no missile defence systems that could reach a nuclear missile in the first 5 minutes. There may be missile defense in South Koraa but they only apply to missile fired at South Korea.
So the US has NO DEFENSE against nuclear missiles.
To prevent the enemy using nuclear missiles countries rely on the MAD doctrine, Mutual Assured Destruction. You kill us, we kill you. 5 minutes after an enemy launches nuclear weapons, you launch yours. Your country will be destroyed, but so will the enemy nation. No one wins.
Content created and supplied by: SeyiXam (via Opera News )