The report that 7 Nigeria Air Force personnel died on Saturday while fighting through an ambush mounted by unknown armed bandits around Birnin Gwari area has angered many Nigerians. 
HumAngle reported that a team of Nigeria Air Force officers were on routine patrol when they came under heavy fire at Ungwan Laya near Birnin Gwari, Kaduna state.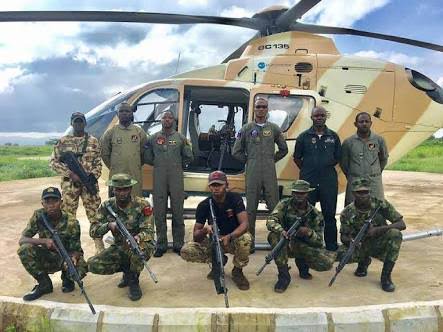 According to a spokesman of the Air Force, the troops had to engage the terrorist killing many of them in the process, 7 officers paid the ultimate price and many more sustained different degrees of injuries. 
Birnin Gwari is a very volatile and risky area that is infested with different armed groups jostling for control and preeminence in committing crimes like kidnapping, robbery, cattle rustling and sacking of villages.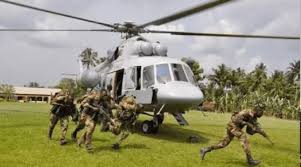 The report has that "Both Al Qaeda affiliate Jama'atu Ansaril Muslimina fi Biladis Sudan (Ansaru) and criminal gangs dwell in the remote areas of Birnin Gwari"
We can recall that September last year, that the Nigeria Air Force lost an officer when the bandits engaged troops in exchange of fire.
Many Nigerians have been showing their anger over the unfortunate news, many took to Twitter to express their displeasure.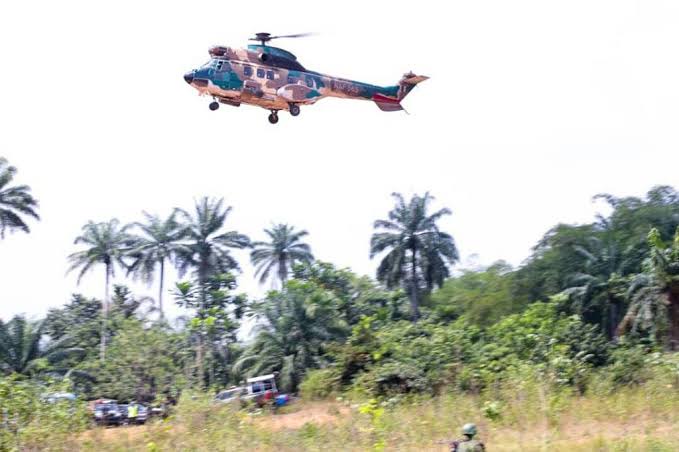 Timothy O.Avele has this to "Terrorists also rely on actionable intelligence. In fact they pay heavily. to acquire and act on reliable intelligence in most of their operations. The security agencies must double their efforts in intelligence and counterintelligence operations in order to dominate"
While Muhammadu Nasiru said "This is a disturbing news, lamentations of those involved in the war front is quite discouraging and gives no room for halting insecurity in the country. We often say, the mistakes accumulated overtime but are they so hard to be corrected or enjoys being a truistic"
Tunji Iromini has a suggestion for the Nigeria Government, he said "This isn't good news to wake up to. Not at all. I don't think I will be over reaching if I recommend that all Nigerians must henceforth be made to go through para military training to ensure proper support for the @HQNigerianArmy with growing insurgency.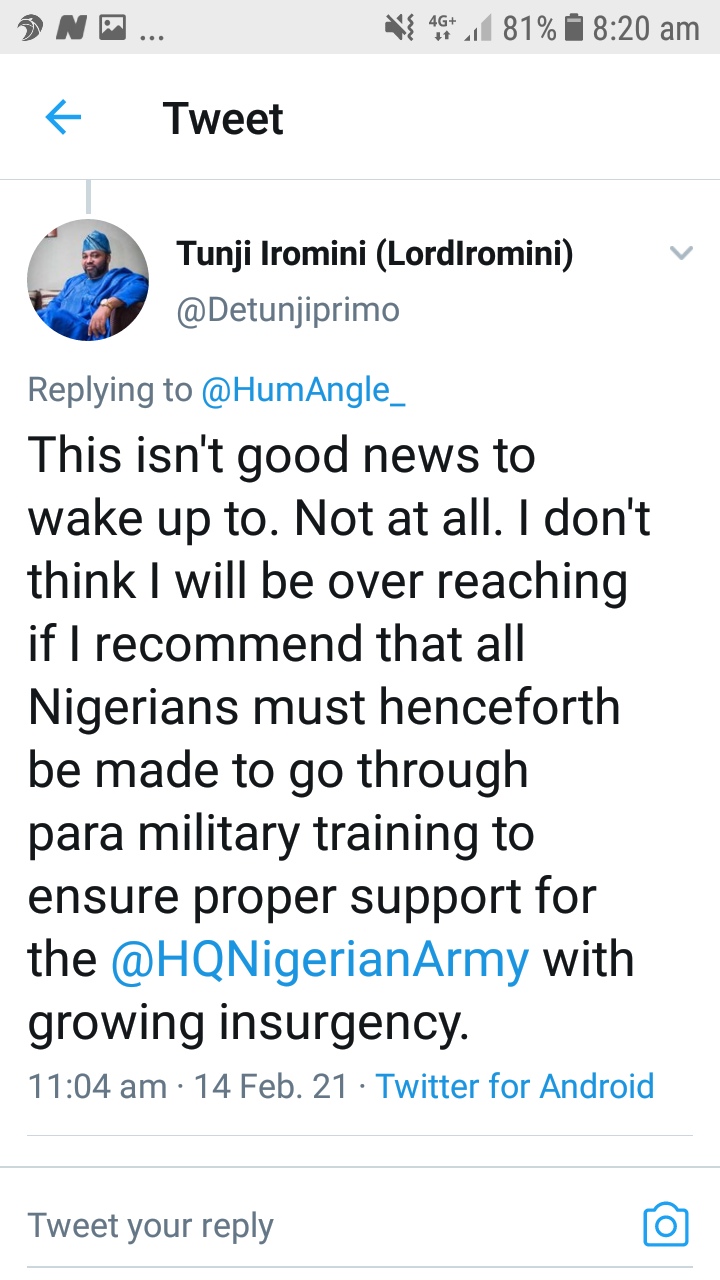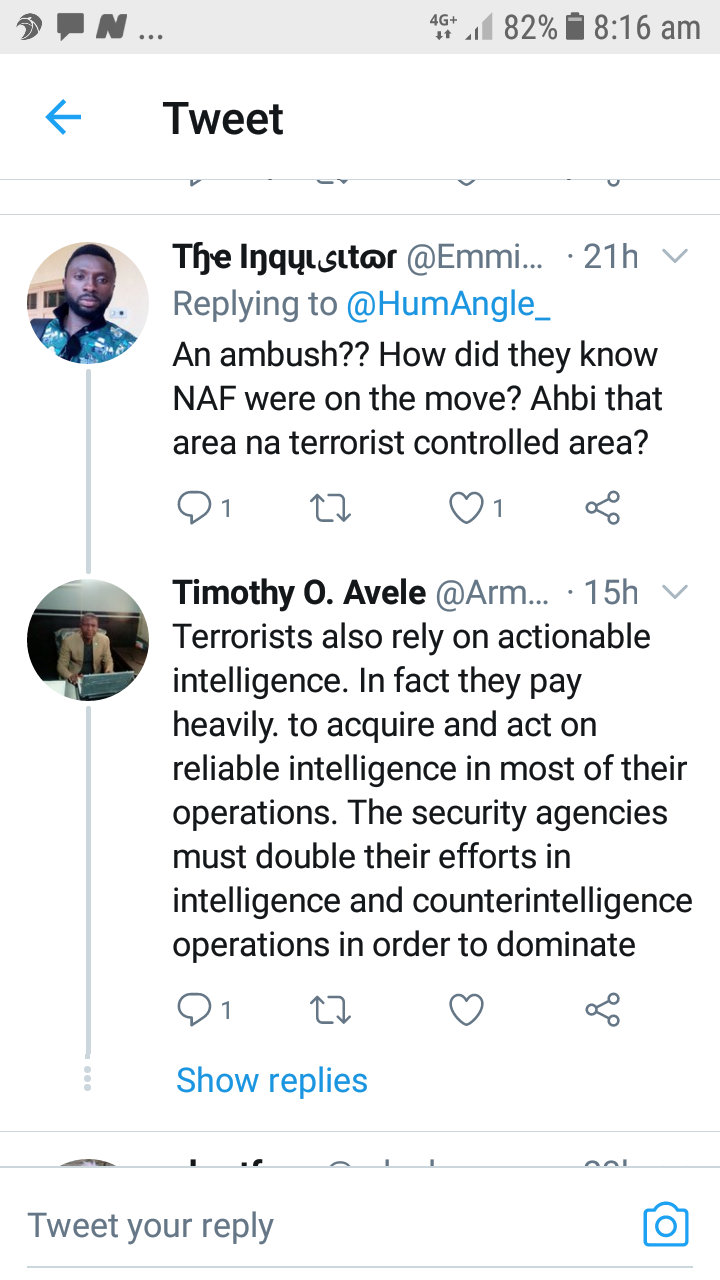 S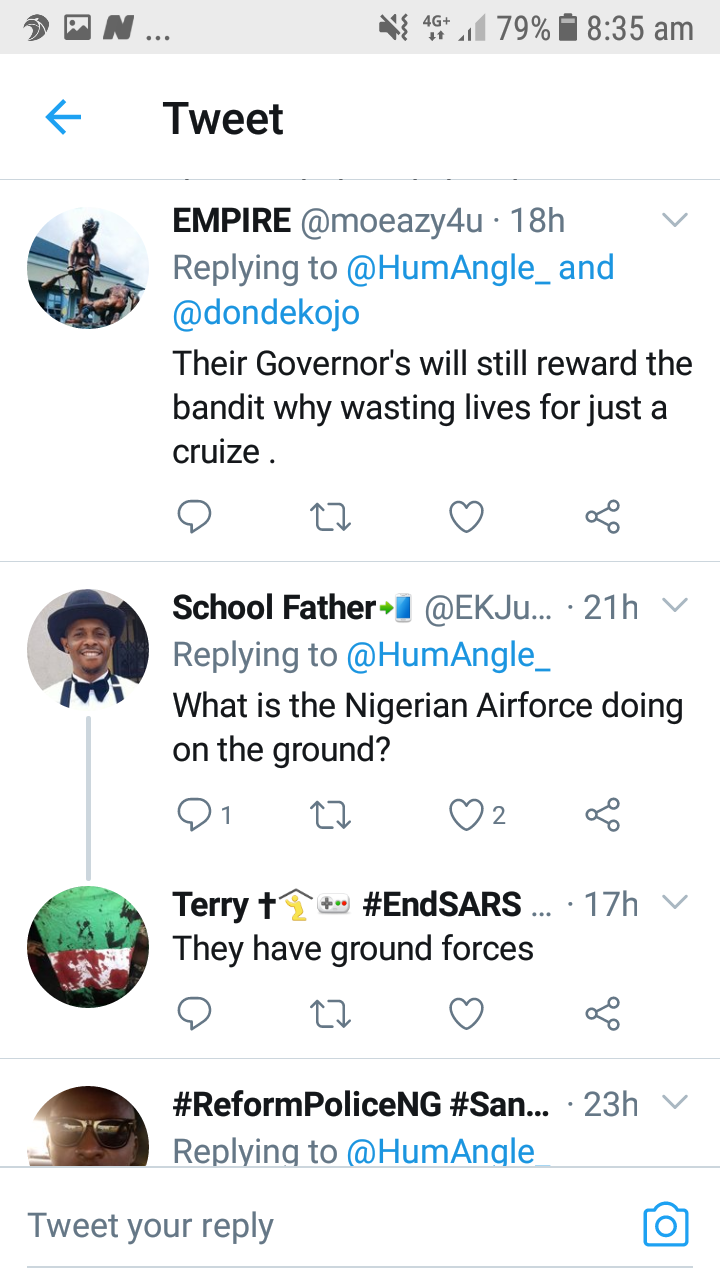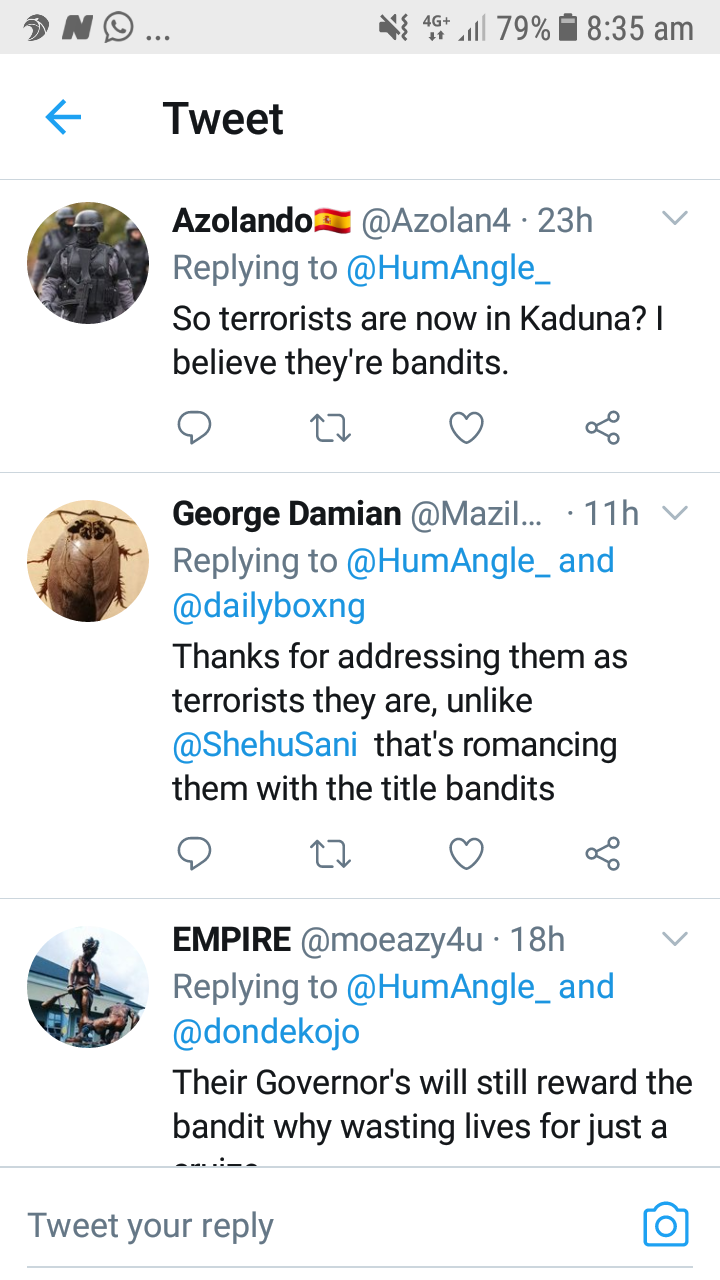 ource: HumAngle
Content created and supplied by: ObiFresh (via Opera News )