A personnel of the Nigerian Army, Oladeji Adeshina, who is currently in the war front fighting Boko Haram, has taken to Facebook to share a photo of himself after a successful operation in the Northeast, thanking God for his mercy upon him and his colleagues.
His words below;
"Glory be to God for his mercy upon us in Northeast."
See post below;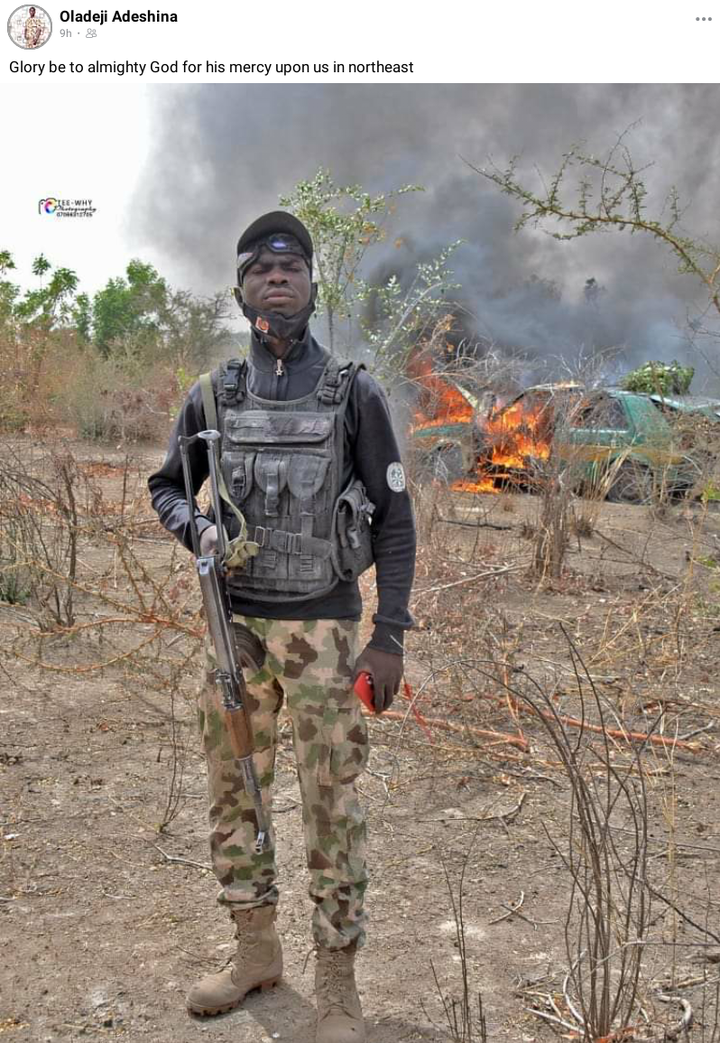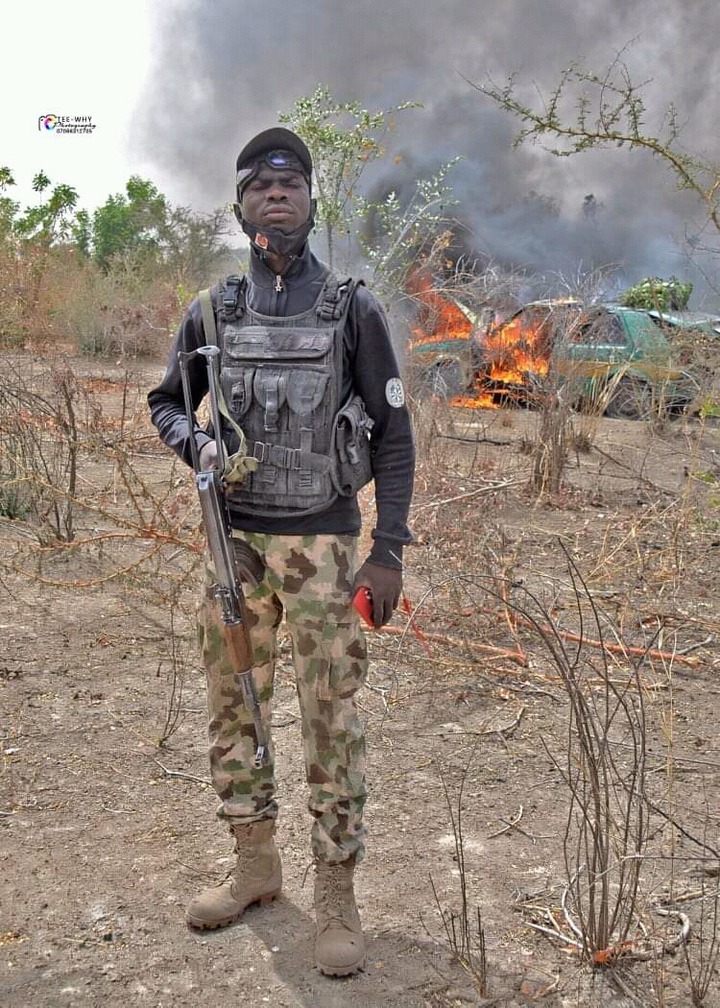 The battlefield, especially in the Northeast can be tremendously difficult. But even so, this gallant soldier have much to be thankful for. He had every right to be bitter—but wasn't.
A hefty proportion of the military casualties out there in the Northeast battlegrounds are young soldiers who are daily being posted to their early graves. So giving all glory to God for mercies is the least this soldier could do.
Since 2011, Boko Haram—one of the largest Islamist militant groups in Africa—has conducted terrorist attacks on religious and political groups, local police, and the military, as well as indiscriminately attacking civilians in busy markets and villages.
May God continue to protect our soldiers.
Content created and supplied by: DasolaHalimat (via Opera News )