The country has been facing several challenges. These challenges are fierce, tough and ready to destroy lives and properties anytime! The main aim of every terrorist attack, is to strike fear, terror and destruction in people.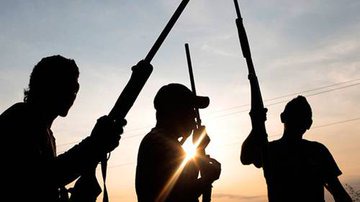 We have experienced several drastic changes which are not pleasant in anyway at all. Banditry is the order of the day, with the government of Nigeria, pampering it's evil as though it is a good thing!
People are scared, cities are deserted. What more are we going to do? Even if we run to the church, we are not safe. We run to the mosque we are not safe. The current security condition in Nigeria is so bad, westerners would not even consider it an achievement coming here!
What should be done?
1. There should be adequate security system.
2. Proper mindset towards national development.
3. A deep feeling of love and acts of patriotism by leaders.
It so appears that even our leaders behave like bandits. They are friends with terrorists! If we must progress, we must evacuate all nuisance in the society. This also includes our leaders who are granted immunity by the law!
Let us put aside our differences and fight corruption. Soldier or civilian, politician and non politician!
The problem of the country is leadership. The worst place a man can ever be, is to be in authority and power not knowing how to pilot the affairs of a nation!
The leaders claim to be educated, but we do not understand their desire for evil. Education should enlighten a man's mind and emotions and then enable him to do good.
The bandits are always kidnapping, always killing, yet they will complain that we are the ones killing their brothers.
The wise thing to do is to ensure our security system is adequate enough!
Content created and supplied by: Omniscient (via Opera News )