Since the emergence of insurgency and insecurity in Nigeria, I have always wondered how the criminals, terrorist and bandits in Nigeria gets their weapon and ammunitions but I have never gotten an answer to it. Some people have always tagged the security personnel in Nigeria of helping criminals but I'm sure that, after watching this confession video of a gun seller, you'll get the understanding of how guns gets into Nigeria.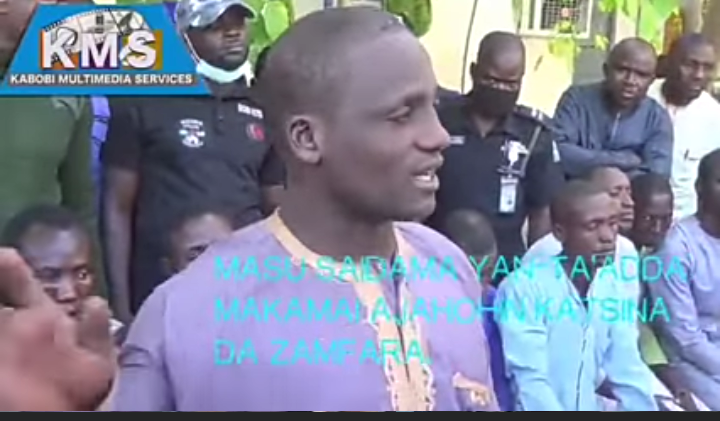 According to a Video that was posted by Babajide Otitoju, a seasoned Journalist and a prolific political analyst in a television station, a man (gun seller) who was caught by the Police was seen confessing to them how he got the sophisticated weapons he sells to criminals.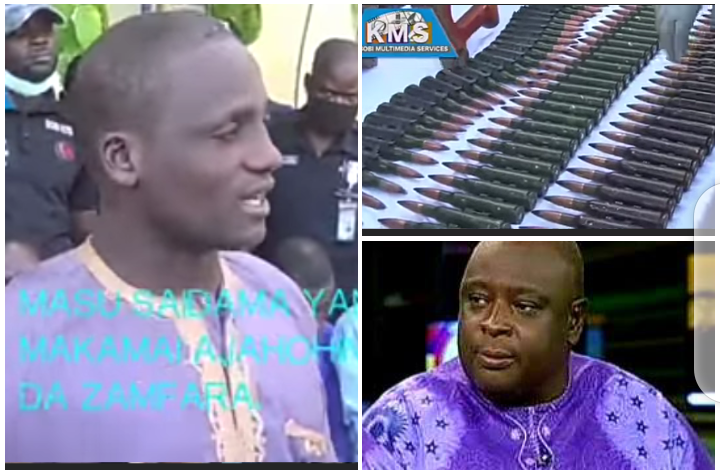 The Man speaking in Hausa Language revealed that, another man identified as Hussani, who lives in Niger Republic supplies him the gun. Although, he claims he doesn't know where Hussain gets those weapon from but he just only call him whenever, there are goods on ground. Further speaking, the Gun seller reveals that, after he must have gotten the gun from Hussain in Damagaram, Niger Republic, he will now go ahead to sell the Big ones like RPGs for 4 million naira while he sells the small one like Ak47 for 600 thousand.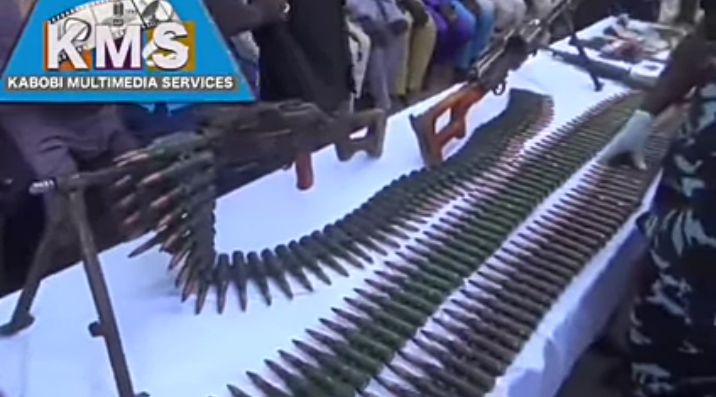 He also revealed that, After getting the money, he takes them to meet Hussain in Damagaram, Niger Republic.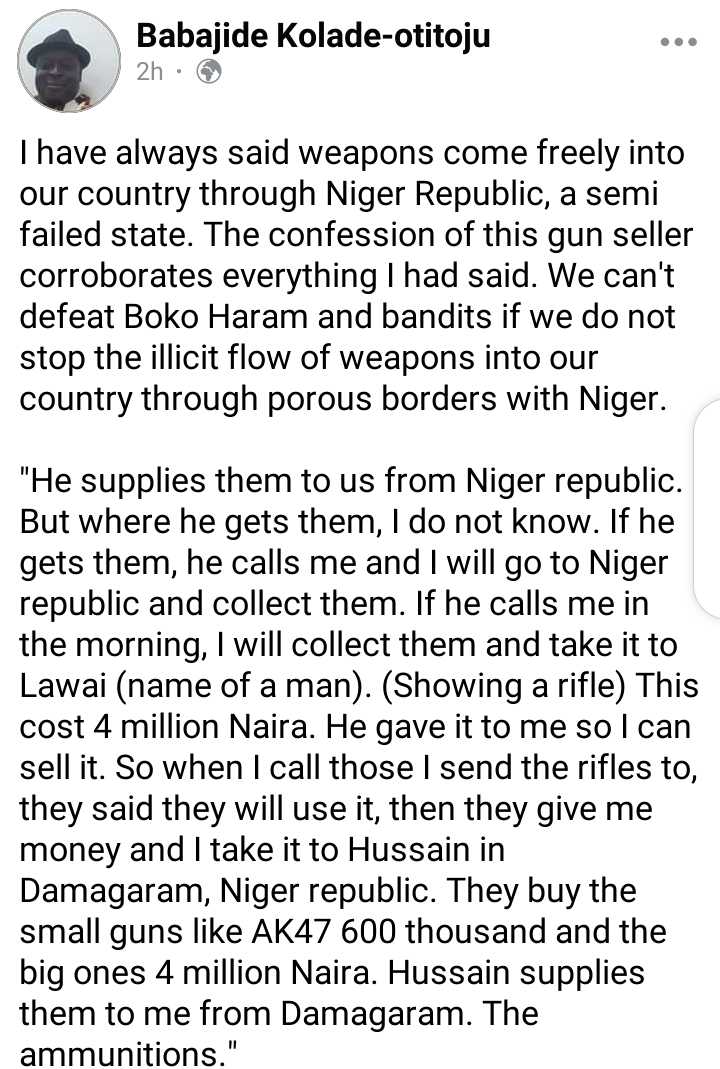 However, Babajide Otitoju that posted this video, did that so as to support his claim that most of the guns and ammunitions that the Bandits, Boko Haram uses during their operations came into Nigeria through the border connecting Nigeria and Niger Republic as he qualified it to be Porous. You can watch the Video here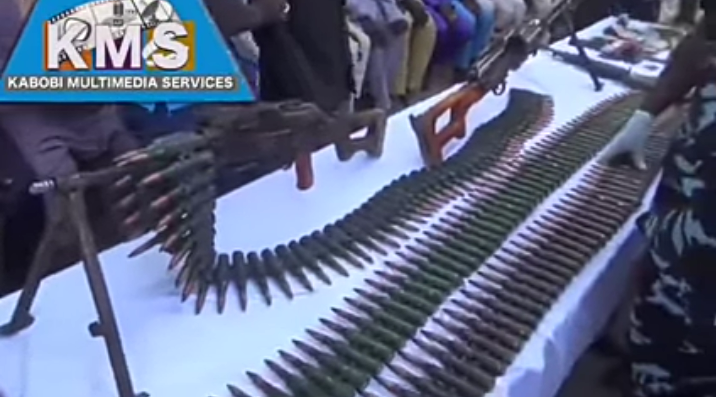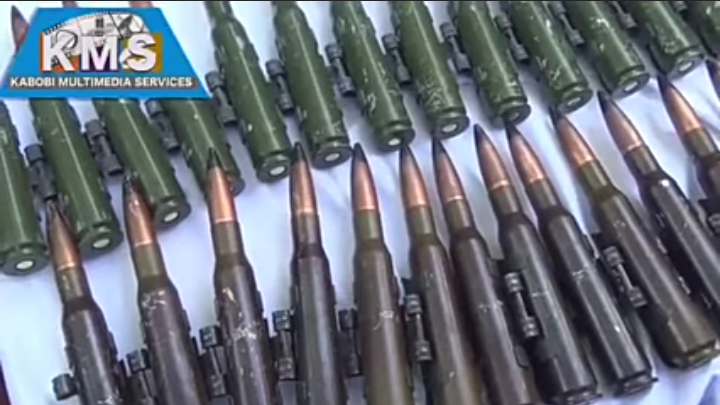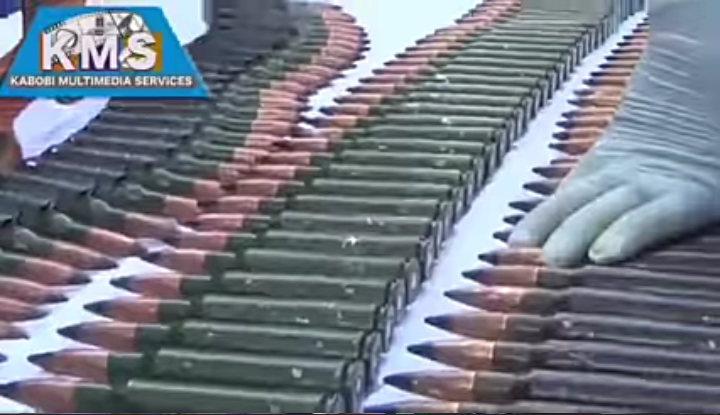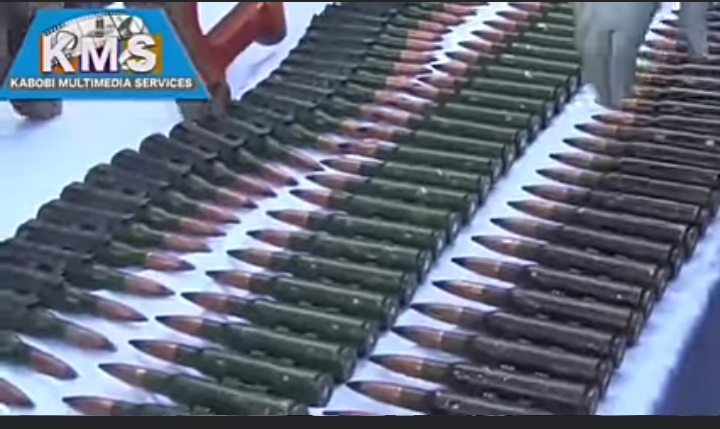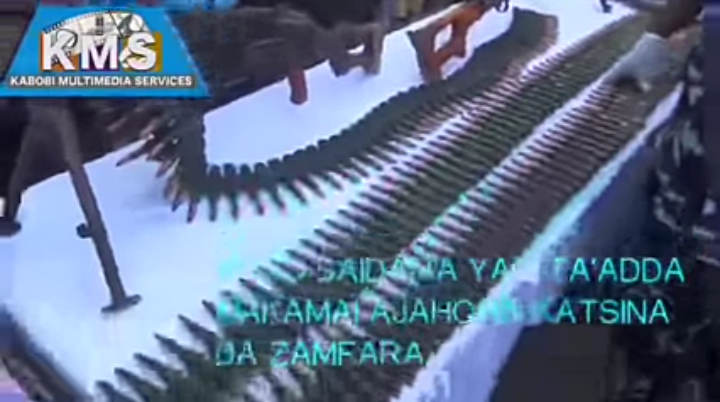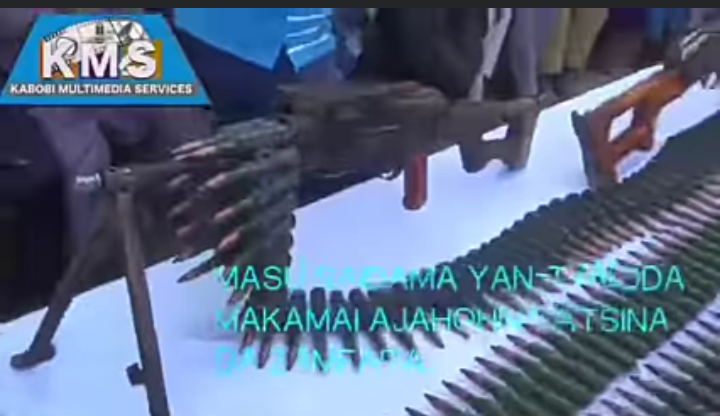 See photos of the money he was caught with:
See How people reacted to the Video: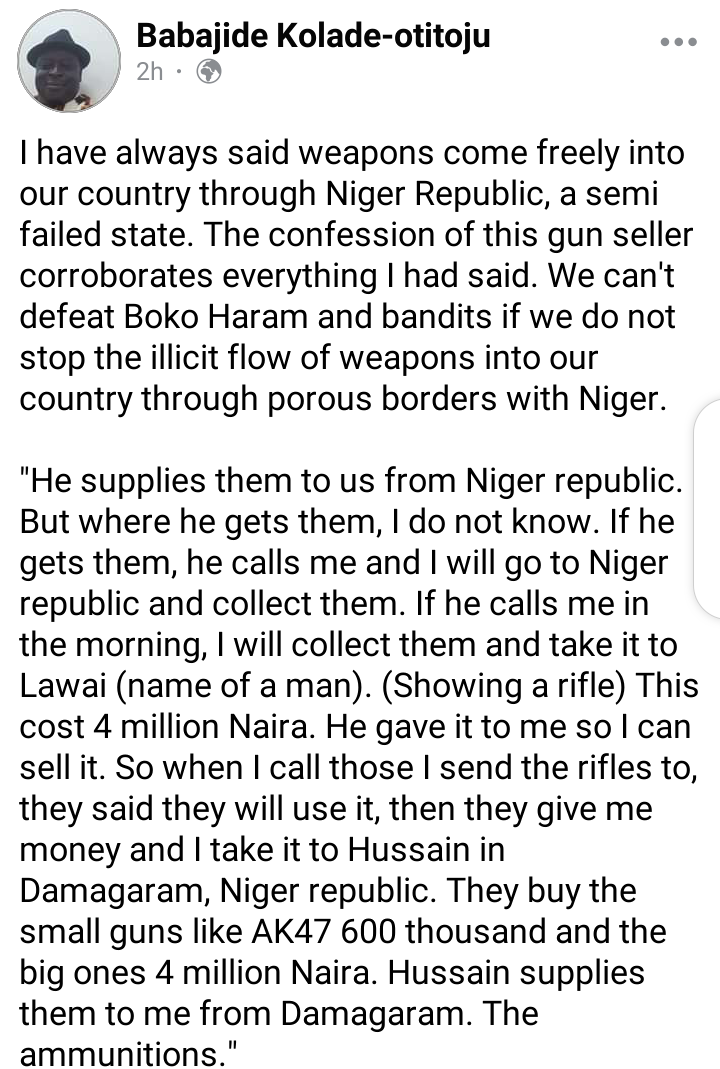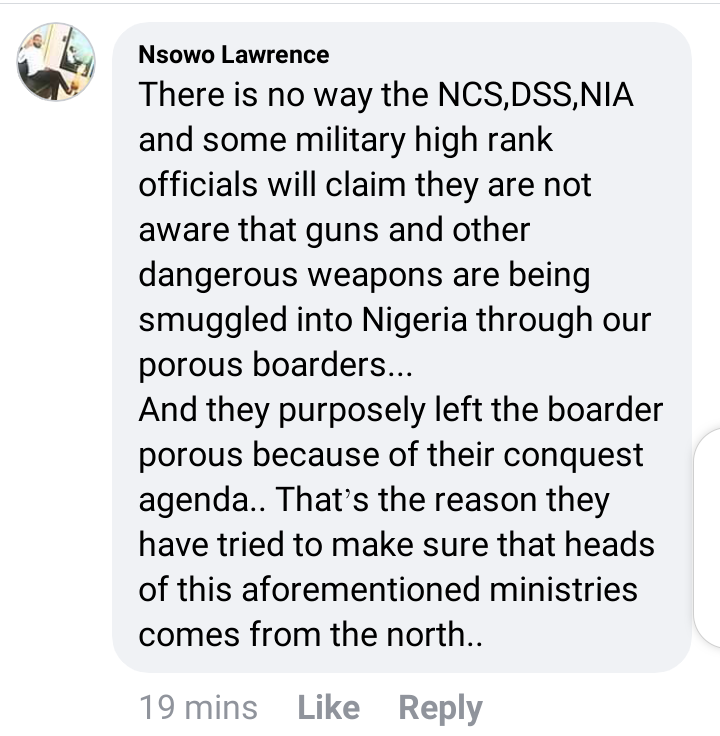 From the above reactions, some people are of the mindset that there is no how their operations will have been successful without the help of some corrupt government officials. Some even criticized the government for still trying to build a railway that will connect Nigeria with Niger Republic. What's your thought about this article? Like, Share and Comment!!
Source: Facebook
Content created and supplied by: SimplyTaiwo6 (via Opera News )