The hashtag occupy lekki tollgate making Wave on Twitter and trending with over 30000 tweets is as a result of the forthcoming protest by Nigerian youths.
Following the instructions of the state judicial panel on police brutality to hand over the properties to LCC (lekki concession company) who manages it, the youths have stood their ground, and they are saying NO to reopening of lekki tollgate until justice is served to those who lost their lives during the end SARS protest and lekki massacre last year.
The #occupylekkitollgate protest has been slated to hold on Saturday. And from social media tweets, it seems the youths are not relenting this time around.
One of the popular activists Rinu savvy who gained popularity last year during the end of SARS protest tweeted saying "There are people who talk and talk.
And there are people who walk the talk." Her statement is a silent warning that action speaks louder than voice.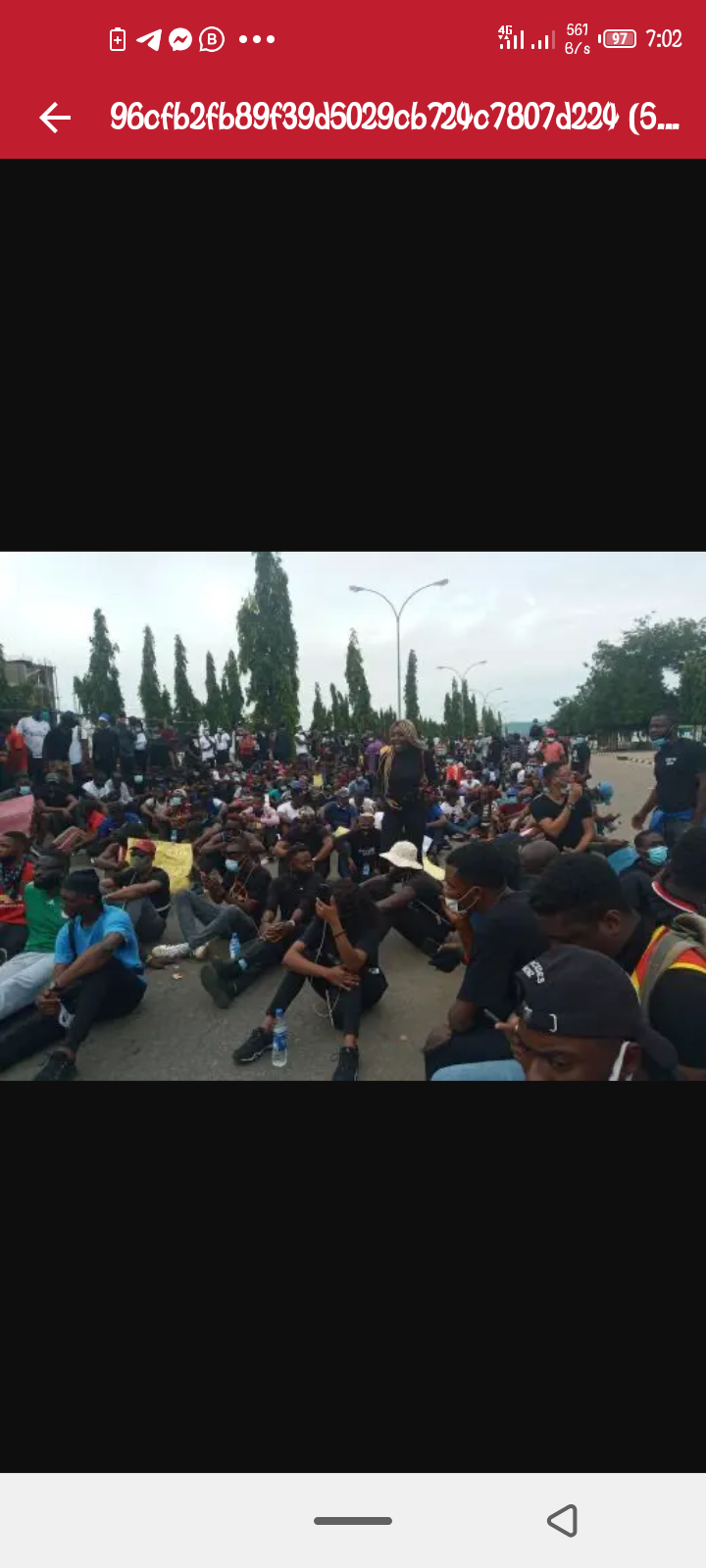 Another person by the name Abu Emir also tweeted saying "Speaking as a Nigerian youth who is deeply saddened by the lives lost at lekki tollgate 20/10/2020, I say no to reopening of the tollgate. The gate should remain shut pending the outcome of the Judicial panel of inquiry on #EndSARS.
#OccuppyLekkiTollGate #DemNoBornYourPapaWell"
Many Nigerian youths poured out their anger. Here are some of their tweets
"STAND against the CRIMINAL reopening of Lekki Toll Gate
STAND with #OccuppyLekkiTollGate 
As the murderers of peaceful #End SARS protesters push to reopen their tollgate of blood, we must stand on the struggle for justice for all victims. 
Price cannot be placed on lives." From Movement of the people.
"#DemNoBornYourPapaWell is a rogue concept. It only trends when good people are sleeping. By morning, #OccuppyLekkiTollGate will top the global trending. We are the many, the murderers are very few!
#EndSARS
#RevolutionNow"
From kunle Wiseman ajayi.
Content created and supplied by: Ucpost (via Opera News )