As it is becoming a serious health challenge for many people, a Doctor has listed out the seven (7) habits that can make our kidneys healthy.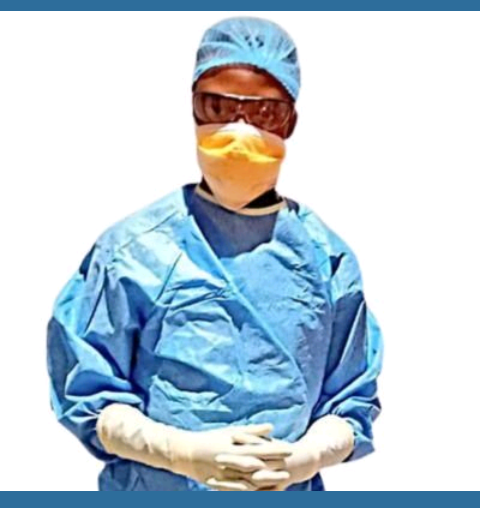 The medical expert took to his official Twitter handle, First Doctor or @firstdoctor and listed the 7 habits required from everyone for healthy kidneys.
Kidney disease is a dangerous disease that may not show early symptoms and because of that, it is advisable to go for a medical check-up once in a while.
Although experts have listed the symptoms associated with kidney disease which includes;
Inability to sleep well at night, Itchy skin, Frequent urination particularly at night, Blood in the urine, Tiredness, Shortness of breath, Inability to have an appetite for food, Weight loss, Swollen feet or hands.
So, to avoid being held down by kidney disease, a medical Doctor has shown us the ways we should live our lives.
He listed the 7 habits we should observe as follows;
Drink enough water daily, Eat plenty of fruits and vegetables, Don't eat too much salt, Don't smoke cigarettes/weed/shisha, Reduce alcohol, Exercise daily and Check your blood pressure often.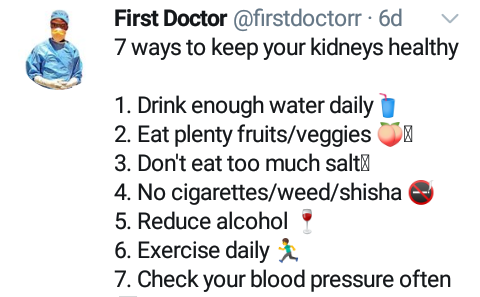 Content created and supplied by: Stormy (via Opera News )