Today's Headlines: CBN Breaks Silence On Cryptocurrency Ban, COVID-19 Cases Drops, Obaseki Speaks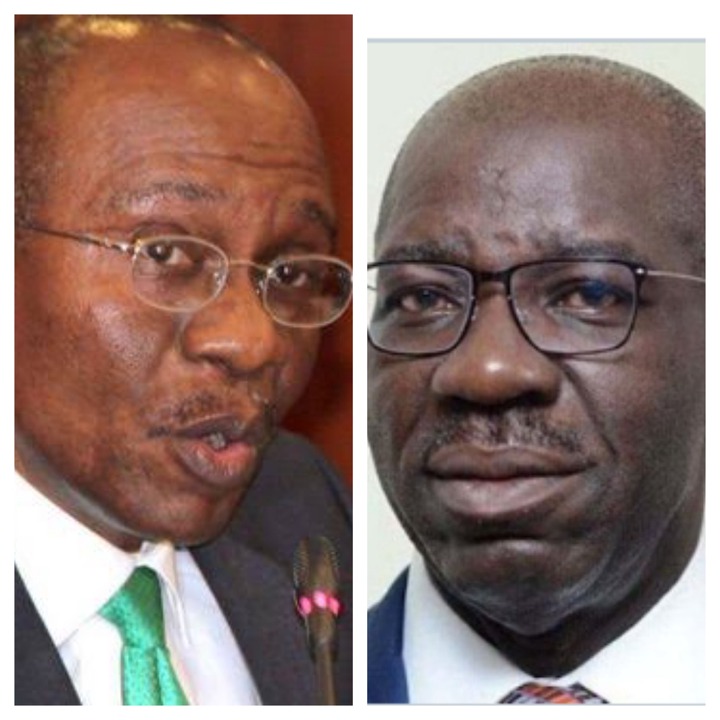 Nigeria Records New COVID-19 Cases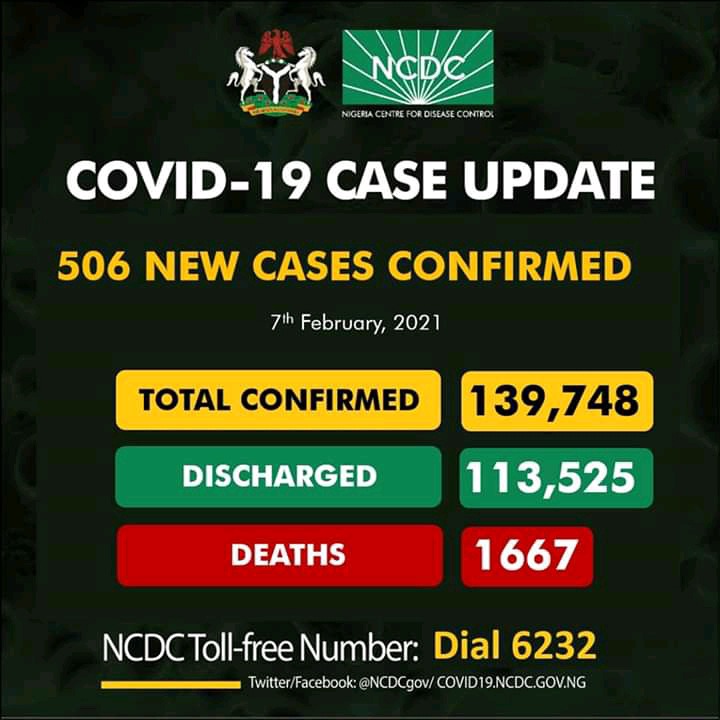 The Nigerian Center For Disease Control (NCDC) on Sunday February 7, 2020 recorded one of the lowest cases of COVID-19 since the second wave began in December 2020. According to a post on the verified page on Faceboo, a total of 506 new cases was confirmed, with Ondo recording 90, Lagos 22, Rivers 53.
Other states like Edo recorded 13, Kwara 89, FCT 28, Imo 26. 360 people recovered in Lagos and have been discharged, 138 recovered in Osun State, 131 recovered in Plateau State, 89 in Imo State and 39 in Kano State.
APC Ward Chairman Killed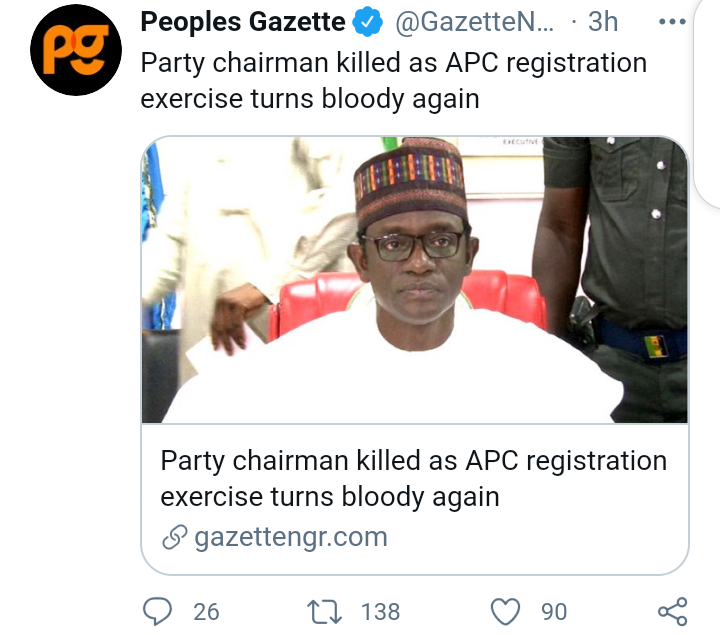 The Ward Chairman of the All Progressive Congress (APC) in Gboko South, Gboko Local Government Area of Benue State, Tersoo Ahu has been reportedly killed by suspected Bandits on Sunday. The gunmen reportedly entered the venue of membership revalidation programme with cutlasses and iron rods, killing the Ward Chairman in the process.
Obaseki Speaks On The State Of Public Health Sector In Edo State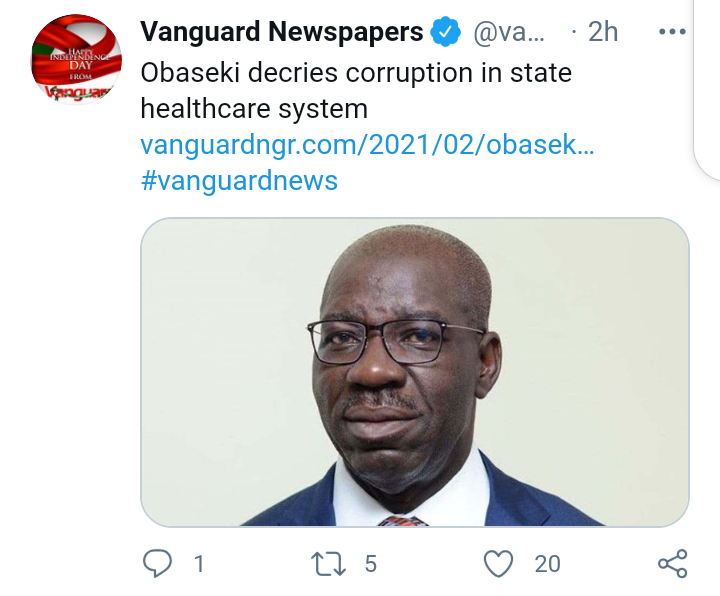 The governor of Edo State, Godwin Obaseki has expressed sadness over the way and manner some public health workers in the State are doing their job. He said this during a town hall meeting with health practitioners in the State.
He stated that he has seen corruption in the healthcare system like never before and that the level of corruption is alarming and not acceptable. He noted that some patients in some areas in Edo State visit private hospitals because they have lost hope in the public health system.
CBN Breaks Silence On Cryptocurrency Ban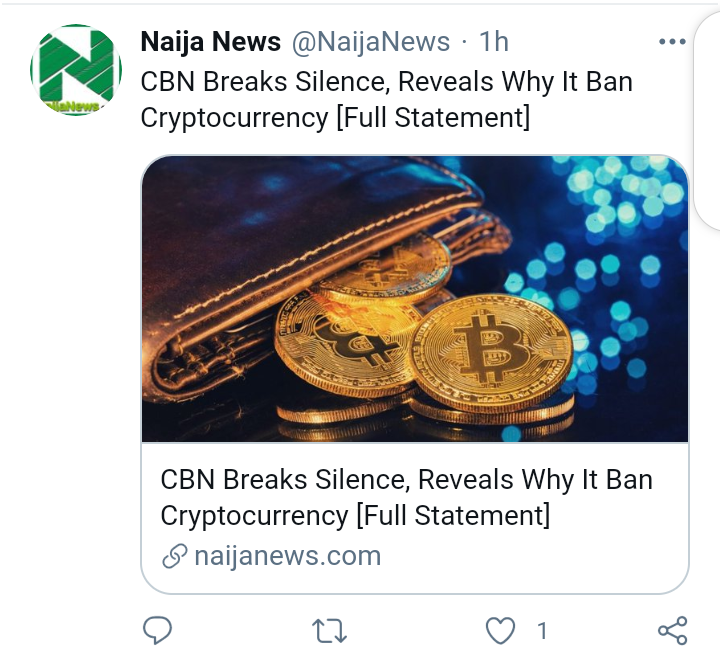 The Central Bank of Nigeria (CBN) have reacted to comments of Nigerians over the ban of cryptocurrency in the country. In a statement released, CBN said the move was to protect Nigeria's financial system from fraudsters and speculators. The statement as signed by Osita Nwanisobi revealed that cryptocurrency is issued by unregulated and unlicenced entities and that there are risks of loss of investment, money laundering, financing of terrorism and and other illicit criminal activities.
"For those who are not conversant with the universe of cryptocurrencies, it is important to state that Cryptocurrencies are digital or virtual currencies issued by largely anonymous entities and secured by cryptography. Cryptography is a method of encrypting and hiding codes that prevent oversight, accountability, and regulation. While there are a number of cryptocurrencies now in circulation, Bitcoin was the first to be introduced in 2009, and now accounts for about 68 percent of all cryptocurrencies."
As a Nigerian youth, in what way has the ban on cryptocurrency affected you? Do you agree with what CBN said concerning the genuineness of the digital currency? Like, share and drop a comment.
Content created and supplied by: ReignJerry (via Opera News )