My name is Femi and I have been married to my wife, charity for eleven years now. In the ninth year of our marriage, we lost our first son and it happened that it was a mysterious death and we never what caused his death. We continued with our twin daughters and was hoping God would wipe away our tears over the death of our lost son. Charity grieves over our dead son over and over and I understood it was the sorrowing heart of a mother. I told her that we should seek a pastor to know what killed our son but she said that it won't bring back our son. I visited a pastor who gave me a 21 days fasting and at the end, he said God would reveal the truth in his own time. It took two years but God answered my prayers.
One night, I happened to notice that my wife was not on the bed with me. I slightly opened my eyes and here was what I saw.
Charity was sitting on the floor and facing the wall. Her hands were spread as if she was meditating in a yoga style. She was holding things I could not identify and I made sure no to move. After about one hour, she stood up and I just closed my eyes as if I had been asleep. I heard her packing her items and then she came to the bed.
She shook me rigorously but I did not wake up she then laid back into the duvet. I was so shocked and surprised. I wondered how my wife could be involved in midnight scary acts. I sweated the rest of the night. In the morning, my wife went off to work after we dropped the children at school. Around 10am, I left the office and walked back to the house. I searched every possible areas where she could have hidden the objects that she was holding at midnight. I searched everywhere until I looked under the bed.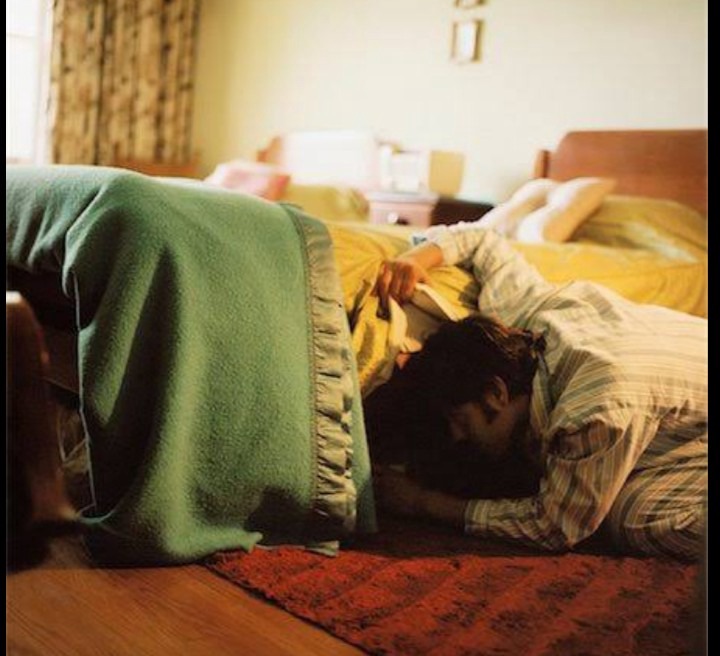 I saw a bundle of native items including tortoise shells and cowries. There was a small toy that looks like a boy. There was a nail knocked into the heart of the toy and it was tied with a red piece of cloth. It quickly flashed in my head that the day our son died, he held his heart while he screamed. There were feathers of native fowls in the calabash that was containing all these objects.
I quickly called my pastor whom I had prayed with. He came and removed the items and I called my wife to come home immediately. When she saw that she had been discovered, she confessed that she belonged to a secret society where she was asked to kill her son. She tried to beg me but the pastor told me it was a pretentious act and that I should send her out of the house until she is able to repent truly in her heart and seek God's forgiveness and leave the secret society. He said charity always made me not to wake up each time she started her evil acts at midnight and she would try to wake me to know if I was awake but that night, God broke the yoke and made me see her real self with my own eyes. My wife begged me not to send her away from our house because she may not survive alone. I am at cross roads and don't know what to do because I don't want her back even if she confesses and repents. She has lived with me in pretense and I don't know whom her next target might become. Please is this a right decision?
Content created and supplied by: Becky's (via Opera News )