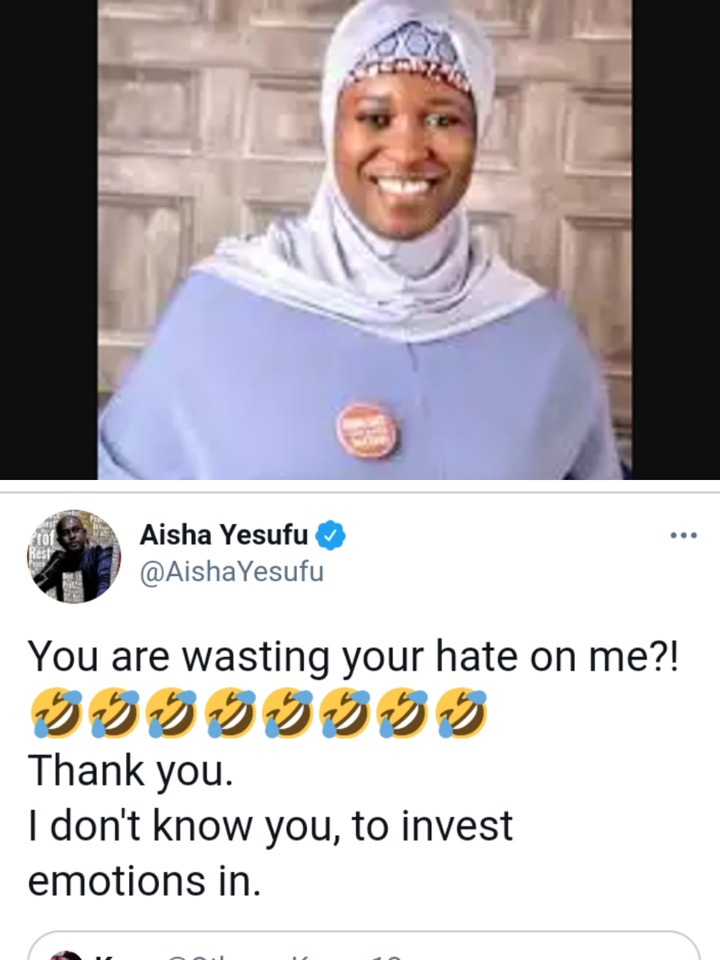 Aisha Yesufu who was born in Kano State to Edo parents and raised in Kano. Once said "By the time I was 11 years old, I did not have any female friends because all of them had been married off but I wanted to be educated and leave the ghetto, Most of my mates were almost grandmothers when I married at 24."
No one can forget that courageous act when the occurrence of #ENDSARS was bloody and terrifying! She was at the forefront, leading a peaceful protest. Her courageous act would always be in our hearts.
Prior to the End SARS movement , Where the Special Anti-Robbery Squad (SARS) disregarded the rights of the citizens, killing innocent people and arresting innocent young folks tagging them to be internet fraudster. One of Aisha Yesufu statement that made a mark on my heart was "I would not leave the fight against End SARS protest in Nigeria for my children".
Leaving the stories aside a twitter user tweets on her hate for Aisha Yesufu and later acknowledge her in the post.
See her reply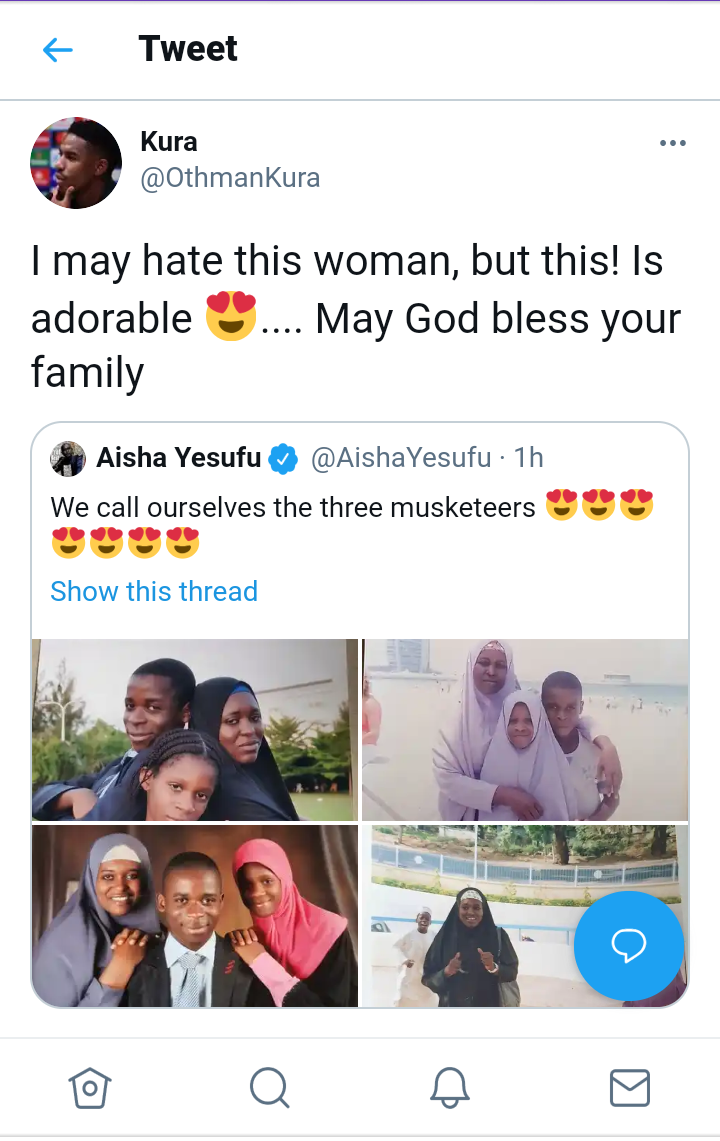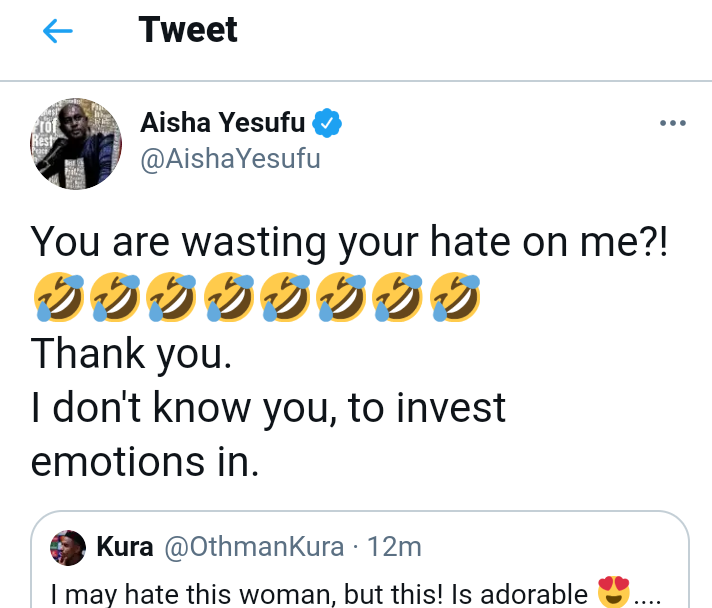 Content created and supplied by: Dwanye (via Opera News )