The rate ate which drug trafficking is increasing is very alarming. People are so desperate to do anything for money especially young youths. In our country today, crimes like internet fraud, rituals, human and drug trafficking are committed by youths of this generation. There is need for orientation and sensitization of these youths so they can be useful to the society. Hard drugs is an offense in our country and attract severe punishment.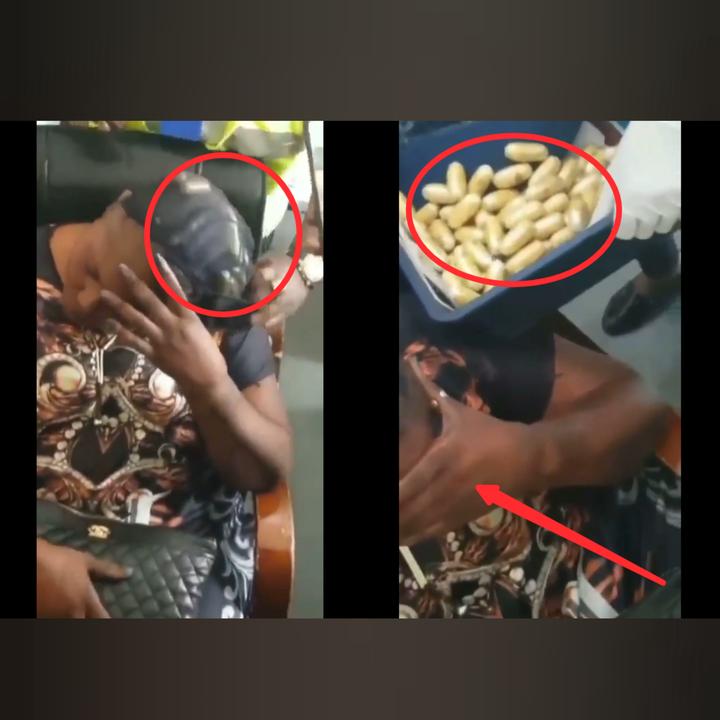 A picture of a lady has gone viral as she was caught with illegal drugs. This drugs was packed in her hair under a weavon wig. She had the motive to sell it when she gets to her destination but she wasn't successful in her plans. She was apprehended and arrested immediately at the airport. Her wig was forcefully removed and some wraps of cocaine were discovered.
After she was caught, the officers opened her wig only to discover well wrapped cocaine. She was ashamed of herself that she could not lift up her head to look at the camera. See photos below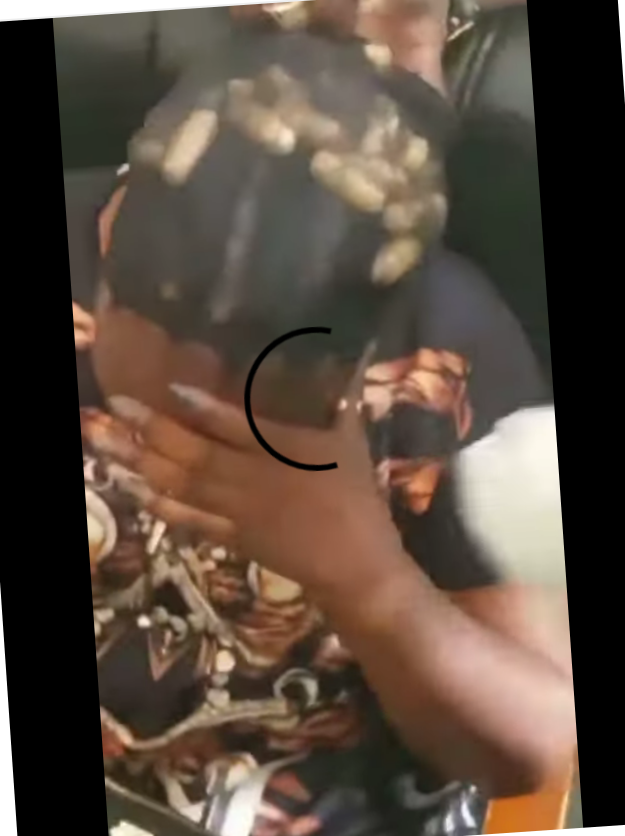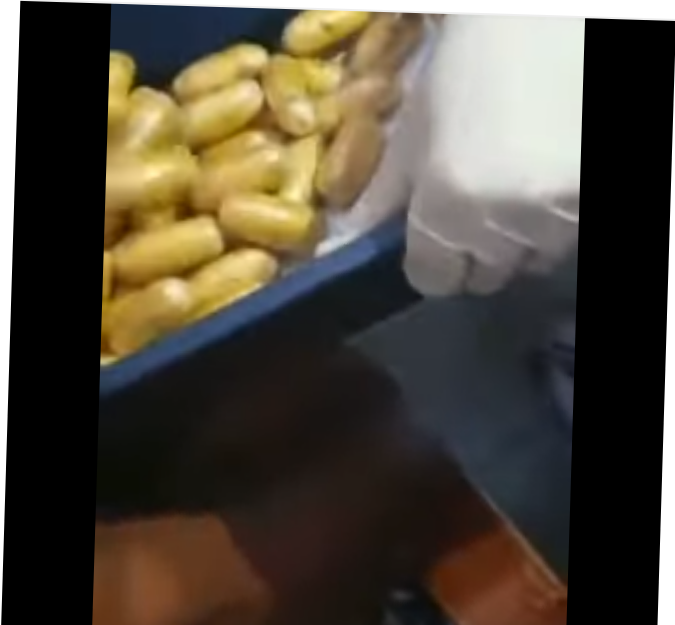 people can be desperate and don't mind to do anything for money even if it will cost their life. People have reacted to this post expressing what they think about her offense.
Below are screenshot of people reactions and comments. Don't forget to also leave your comments, tell us what you think and follow this page for interesting updates.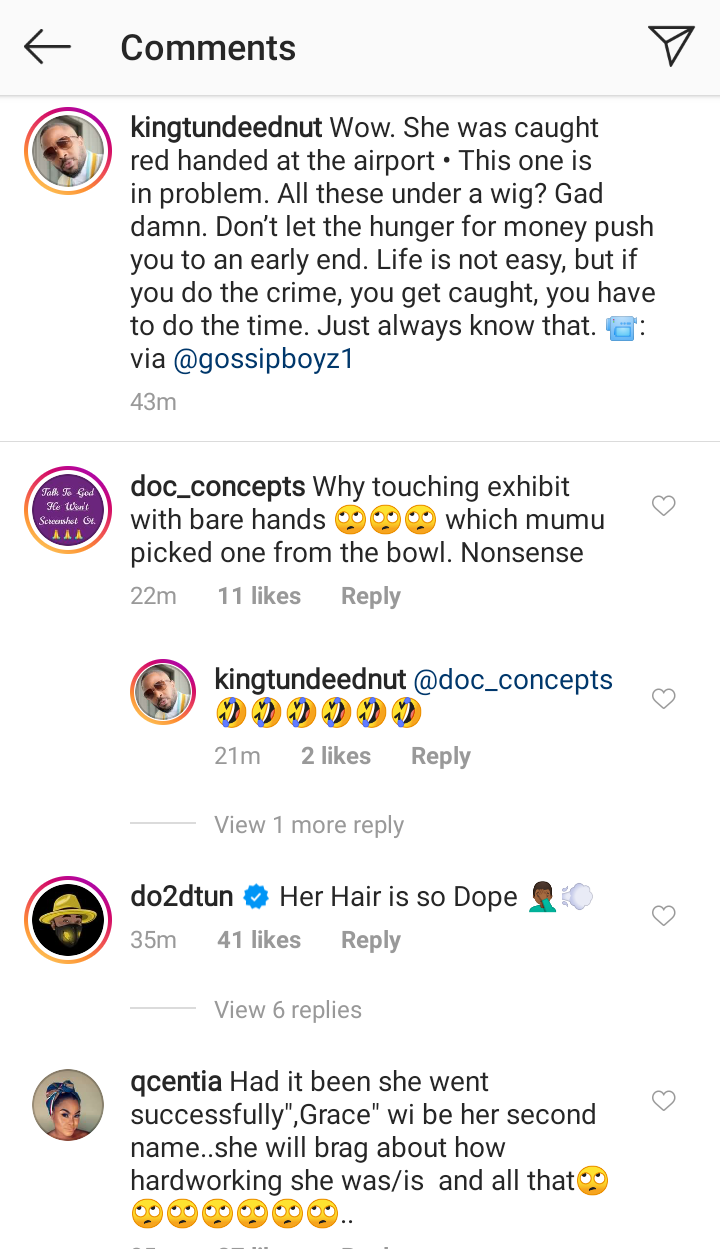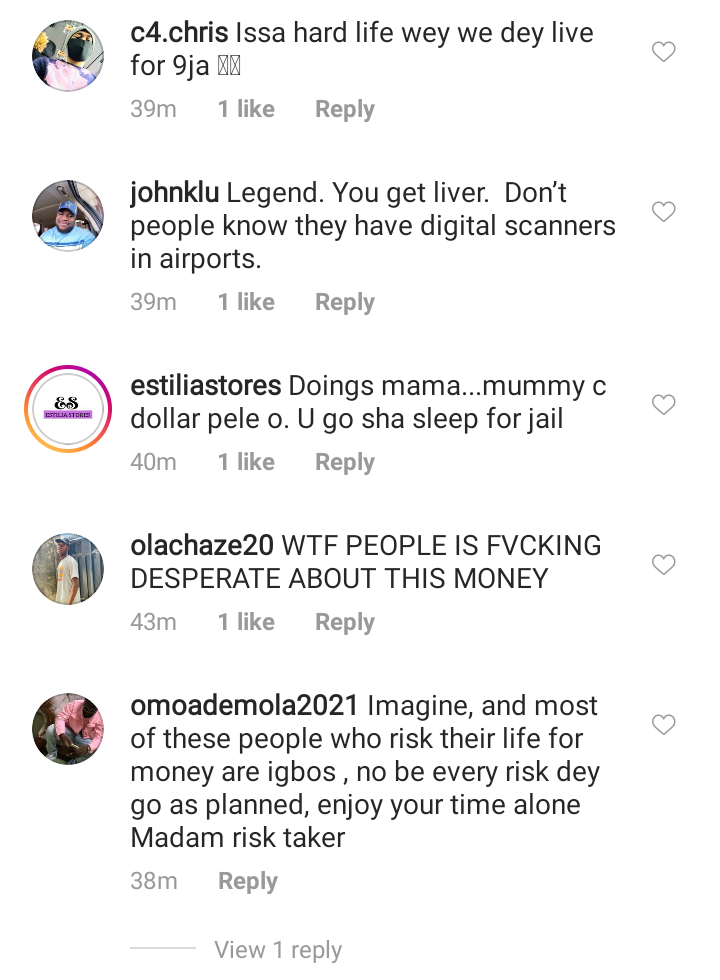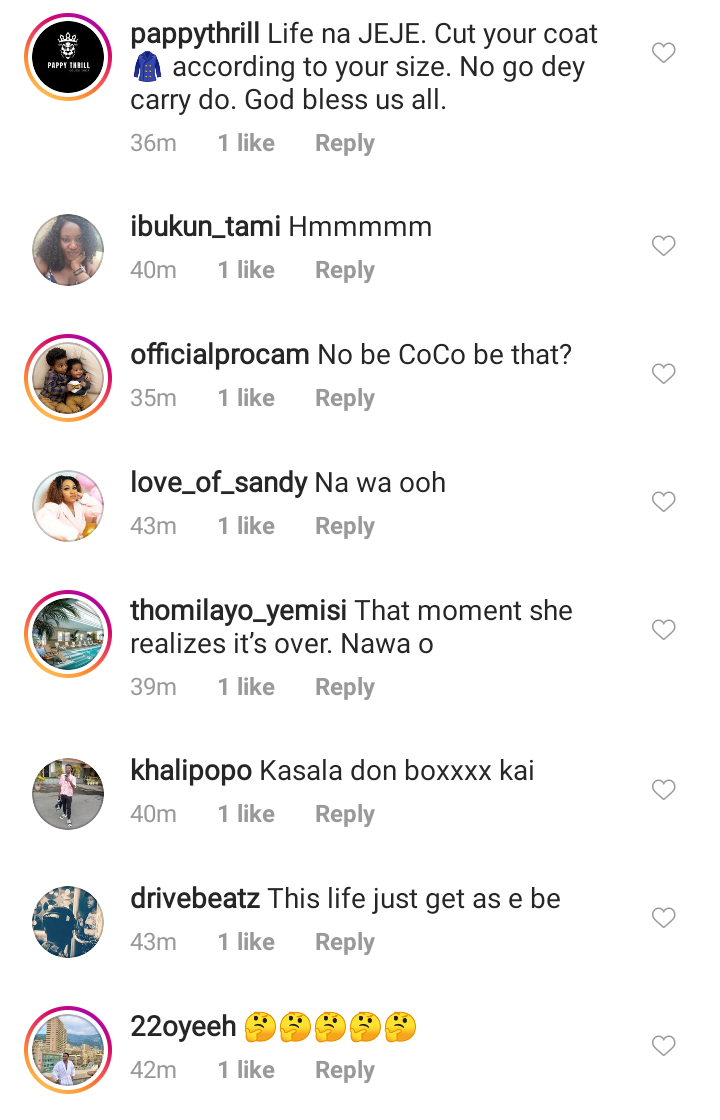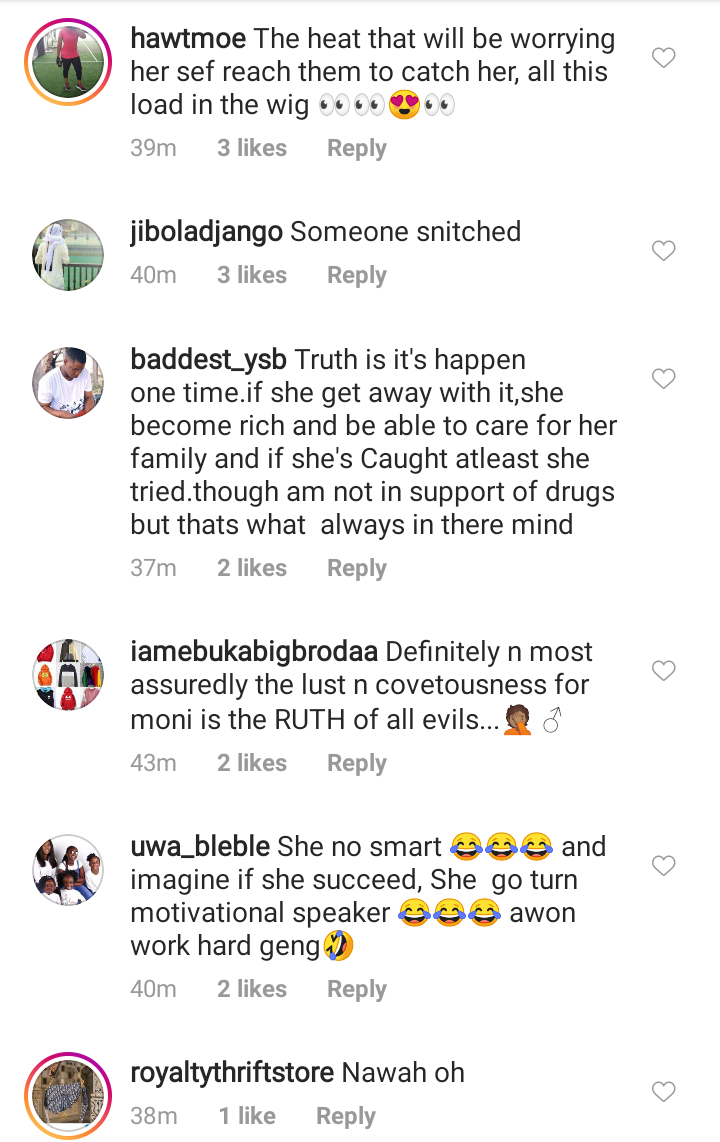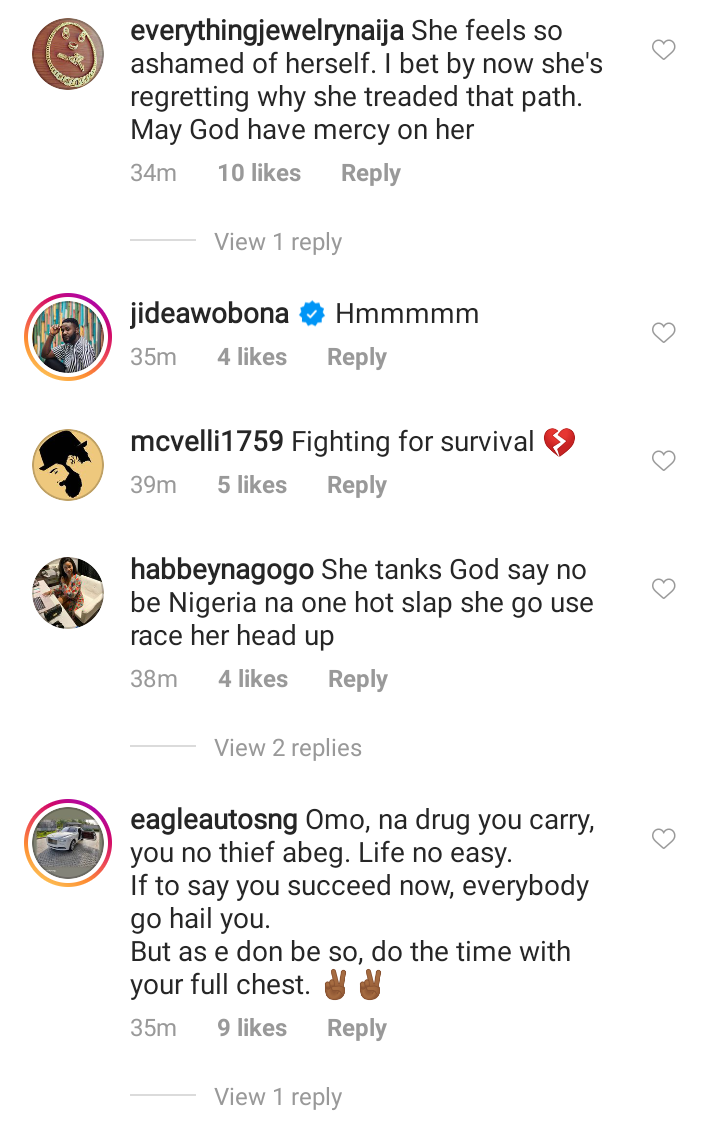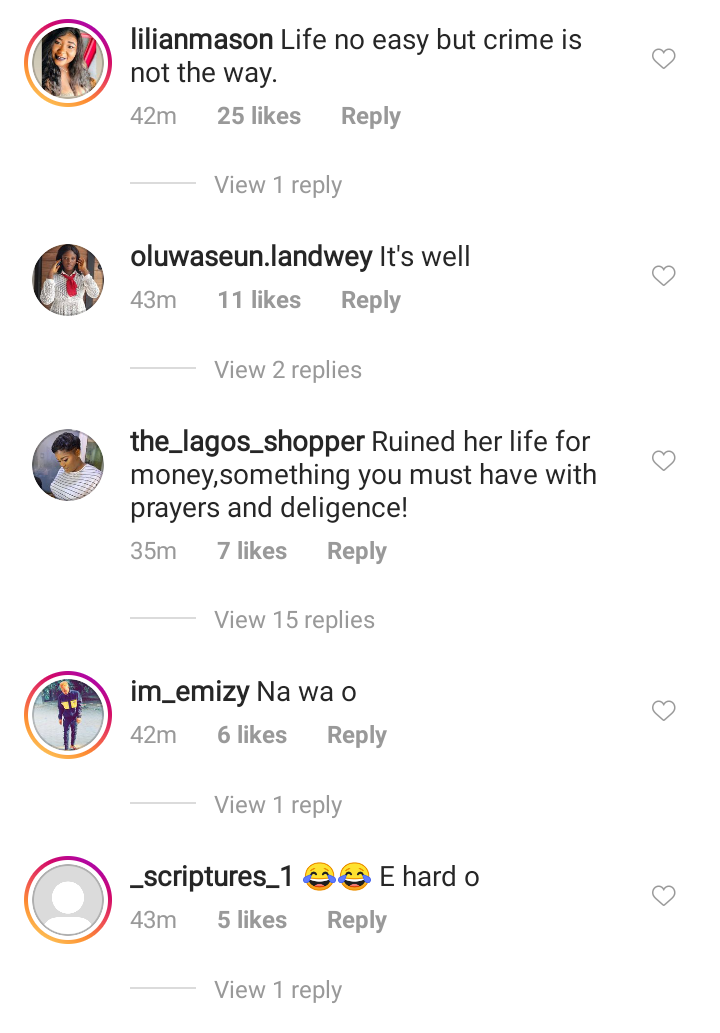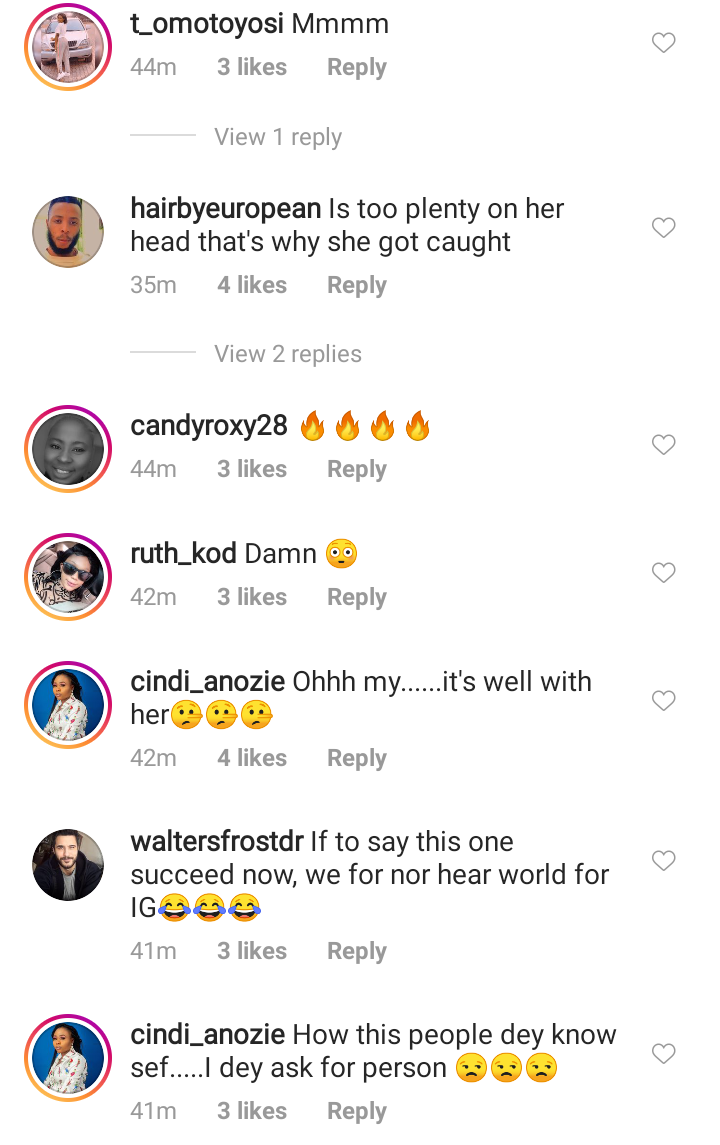 Content created and supplied by: UniqueEbub (via Opera News )