The recent Crypto Currency law has sparked serious concern among Nigerians. A lot of people have aired their views regarding the injustice that has occurred. Nigerians described the act as a plot targeted at destroying the success of youths in the Nation.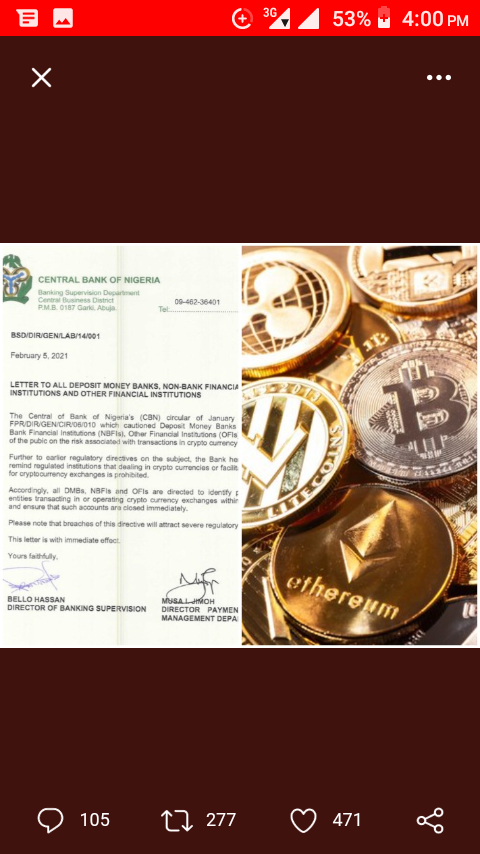 Nigeria has been recorded as the 2nd highest user of crypto Currency in the World.
The CBN in January, wrote a letter to all Banks and financial institutions, reporting in detail the dangers associated with Crypto Currency in Nigeria.
The funds generated during the end SARS protest were made possible by crypto currency trade.
Nigerians are airing their views.
The CBN has completed it's intentions in ensuring that crypto currency trade is brought to absolute zero in the country. The CBN on friday, released a letter that has become the trending matter on twitter today.
A letter was released to all Banks and financial institutions for the closure of all accounts that have been involved in crypto trading. According to the highest bank in the country, this command must be carried out with immediate effect as failure to do so, will attract serious consequences.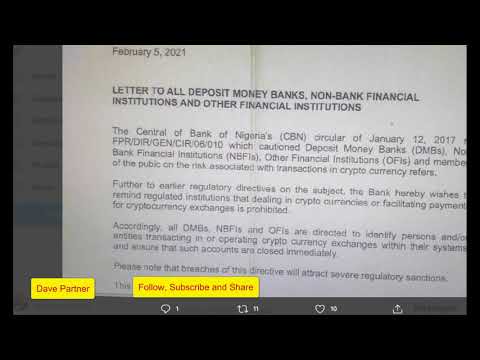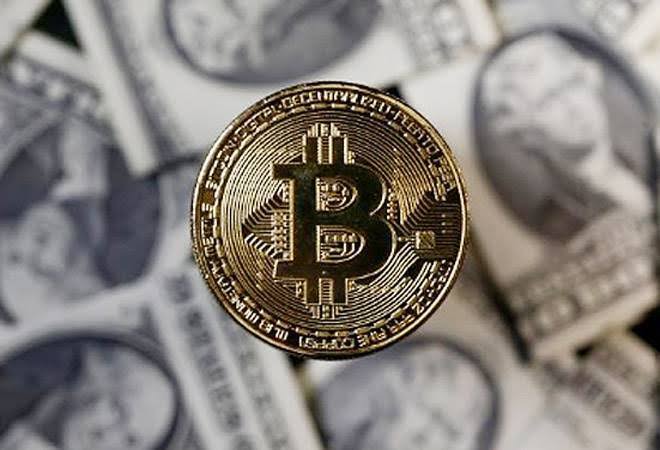 Twitter user Victor Asemota has confessed openly that Nigeria has indeed gone back to the stone age.
Banks have recently issued threats to several crypto users to flag their accounts if they do not stop trading with crypto currency.
Several reactions from Nigerians have been posted via The Punch official twitter page. See pictures below.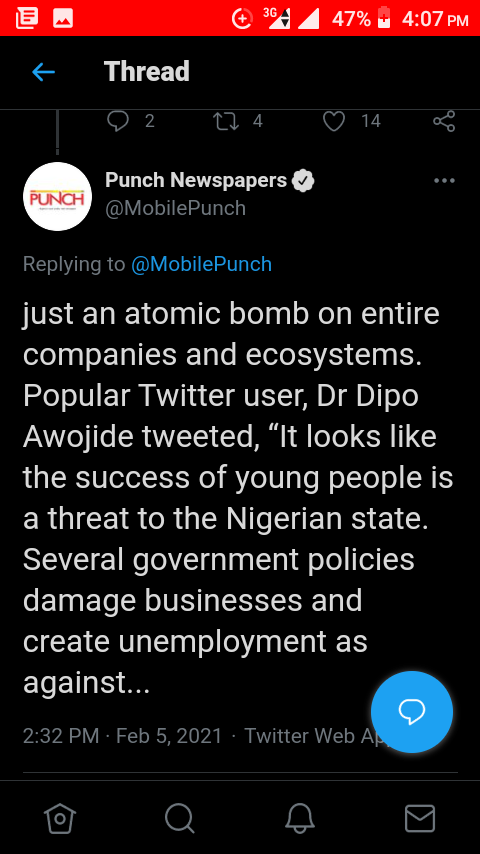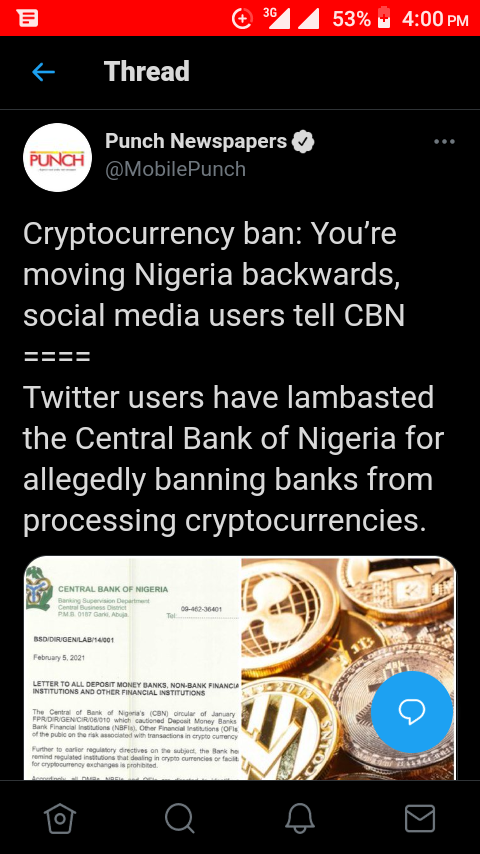 Crypto Currency trade has its own benefits. Dear reader, what is your advise to the CBN regarding regulation of Crypto Currency in Nigeria?
Content created and supplied by: Omniscient (via Opera News )