After three consecutive disappointing result in the premier league, Arsenal got back to winning ways in a nice fashion after a 4-2 win against Newly promoted side, Leeds United.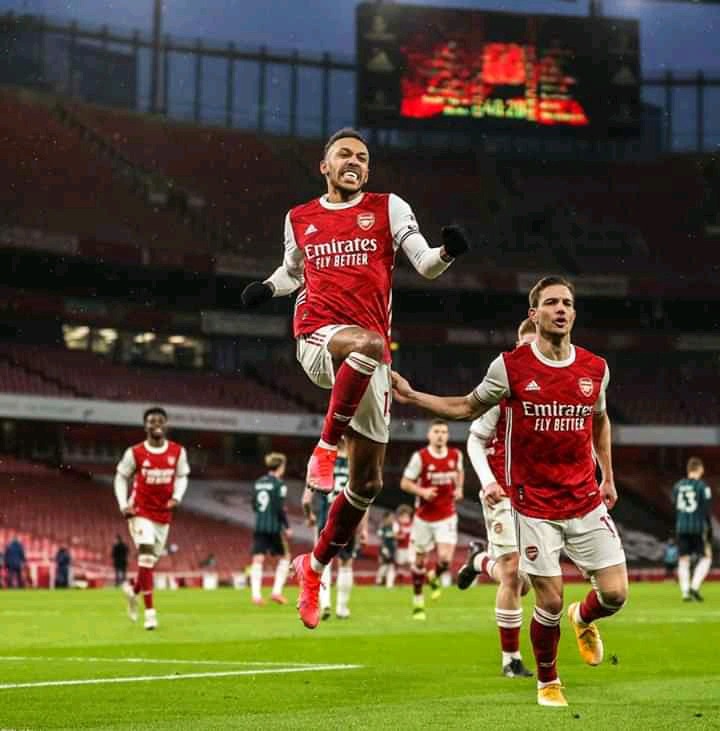 Aubameyang scored his first premier league hattrick for Arsenal and also got his 200+ top flight career goals, putting him up the ladder with the likes of Zlatan Ibrahimovic, Kung Aguero and the rest. Hector Bellerin also got on the scoresheet after a nutmeg pass from Dani ceballos.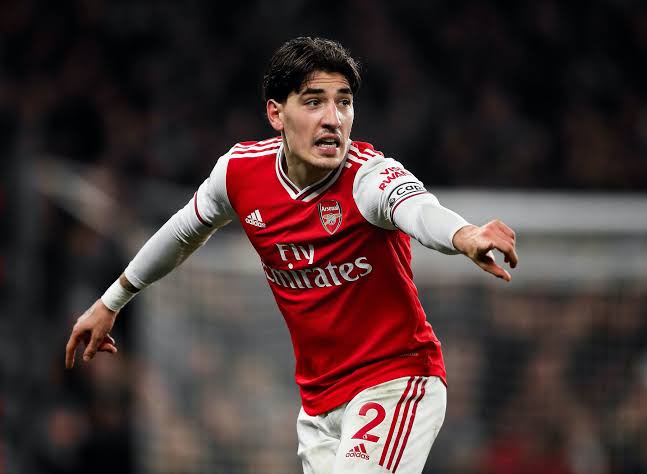 Mikel Arteta put out an offensive team involving Bukayo Saka, Emile Smith Rowe and new signing, Martin Odegaard. He played Aubameyang down the middle and the Gabon striker took advantage of the enough creativity. 
The first half was all Arsenal, getting the shots on target and the most attacking and dominating play. Their hard press saw them finishing the match 3-0 at first half but one striking thing about Aubameyang first goal is the build up play before the goal.
The four pictures below gives a breakdown of Aubameyang's first goal.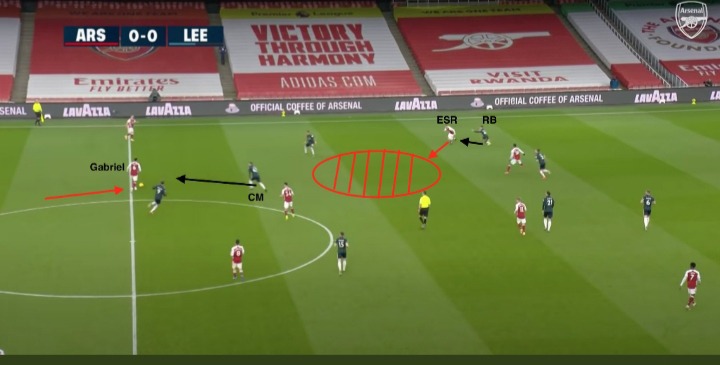 Picture one
Checking from picture one, as you can see, Gabriel Magalhães drove forward from the defense. His run attracted Leeds central midfielder to try to win the ball off him. This attraction caused by Gabriel forced a space to open in the Leeds set up.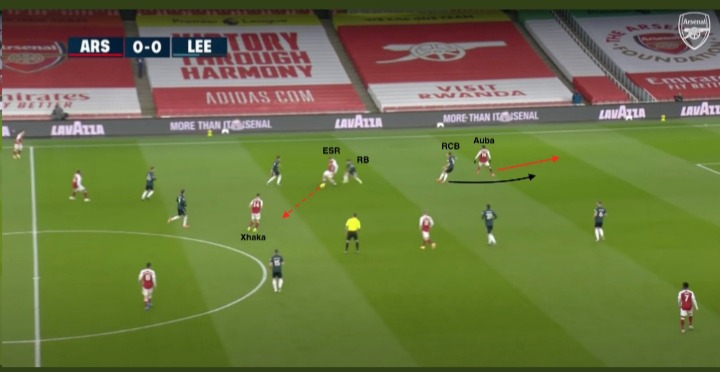 Picture two
The space led to Aubameyang making runs that pulls Leeds right central back wide while in the process, Rowe is was playing left wing, drops in the space the pass by Gabriel Magalhães. Now if you notice, Rowe's movement was able to draw Leeds right back with him therefore opening another space.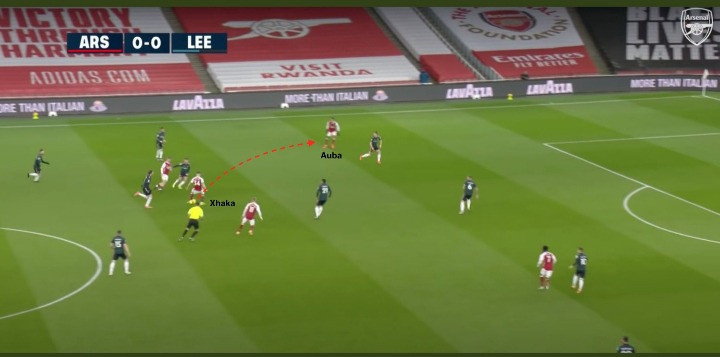 Picture three
Smith Rowe after receiving the pass from Gabriel Magalhães, lays off to Granit Xhaka who now played a pass to Aubameyang out wide.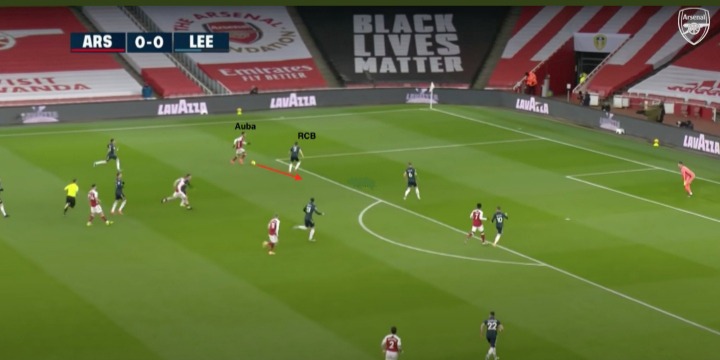 Picture four
Aubameyang was able to be one on one with the Leeds right central back and he used that advantage and attacked infield, slotting in the bottom corner after a nice foot work. 
This is a well worked display by the gunners and it shows that they are gradually getting used to the way Mikel Arteta wants them to play
Content created and supplied by: Persie32 (via Opera News )