President Muhammadu Buhari's medical check-up in London has been raising reactions from Nigerians at home and also in diaspora. Nigerians have asked why Muhammadu Buhari did not attend a Nigerian hospital for his check-up and why he left the country in the midst of the persisting issues that have befallen the country.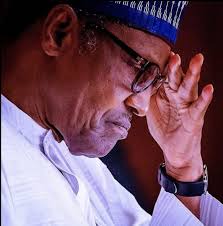 To prove their seriousness, some Nigerians in the United Kingdom organized a protest at the Abuja House, the residence of President Muhammadu Buhari. These Nigerians are demanding that President Muhammadu Buhari return to Nigeria and receive medical care. Their pain is that Buhari wasn't able to construct a World-class medical facility which would cater for his health.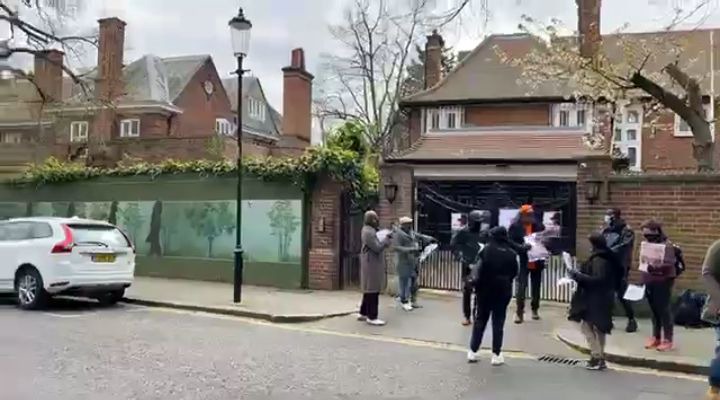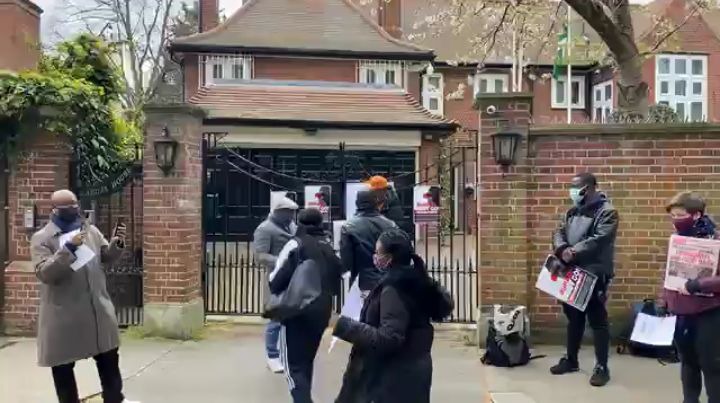 Today being Wednesday, 7th April 2021, Nigerians have continued their protest against Buhari's medical check-up in London and have encamped around Abuja House. It was covered live by BBC NEWS PIDGIN, who interviewed Nigerians like Reno Omokri. What captivated my attention was that a British lady who joined other Nigerians in protesting.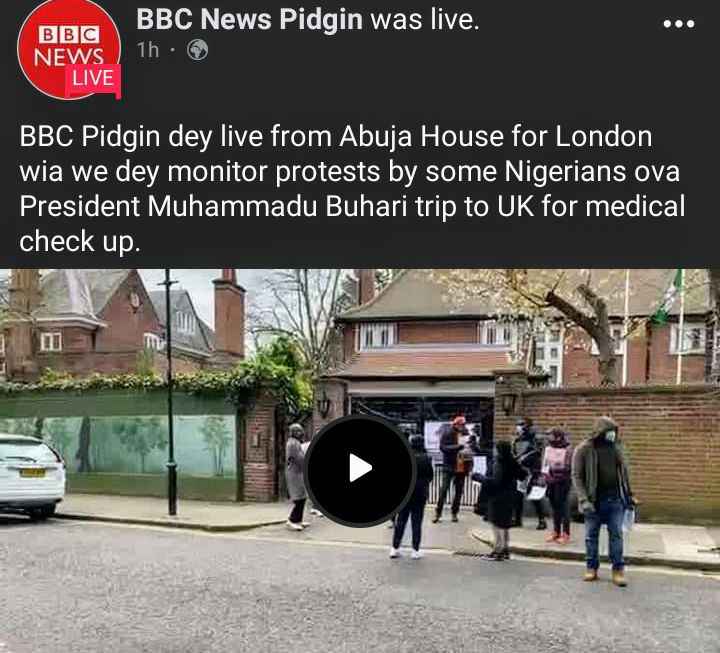 The White lady was interviewed by the BBC NEWS PIDGIN correspondent. She revealed that she joins Nigerians in protesting, because she cannot stand the injustice that World leaders do to their people. She said that it is not proper for President Muhammadu Buhari to be in London receiving medical treatment, while his own people cannot access medical facilities, because doctors are on strike. She compared the Nigeria's situation to that of Britain, where Covid-19 frontline workers are demanding a rise in their pay. She lamented that Nigeria which is the largest producer of Oil and Gas, cannot attend to the medical needs of her people, who have been exploited by "greedy and rotten" leaders.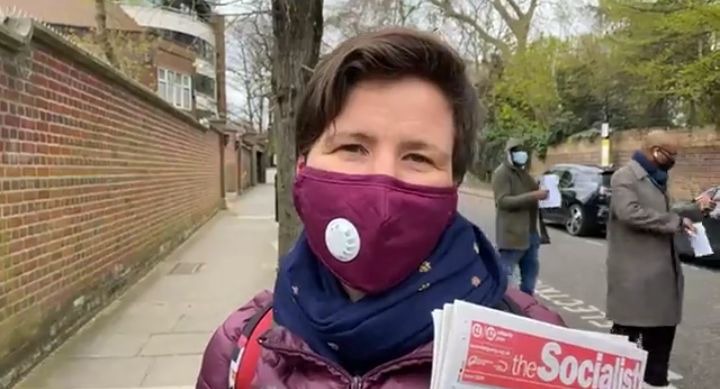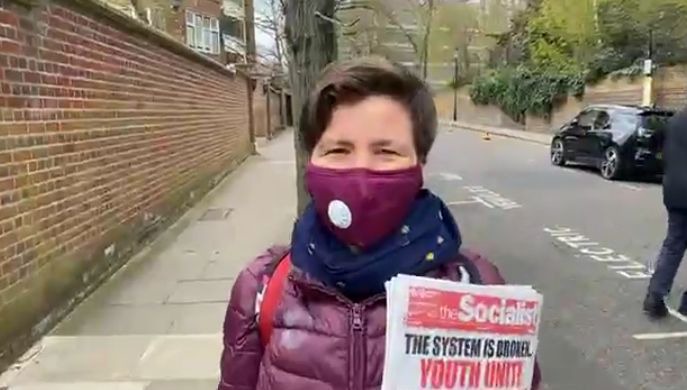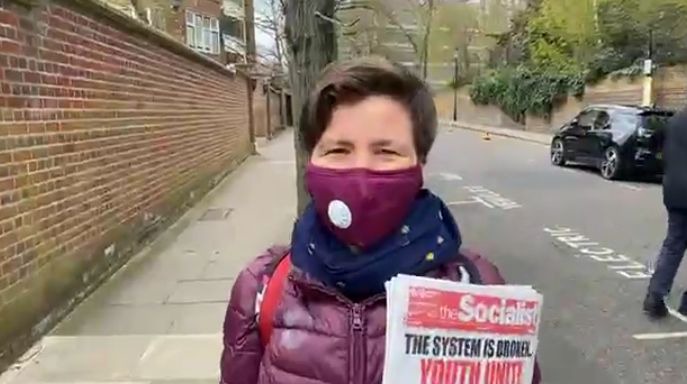 Watch the video here: https://www.facebook.com/bbcnewspidgin/videos/293842108935482/?app=fbl
Content created and supplied by: MagicFeet (via Opera News )