Black lives matters is slangs that became popular after a black man was coldly murdered by some white police officers. Blacks are said to be living with less privileged showing the level of racism and abuse they went through. Many countries are against racism, but is it possible for a racist to change it's ways?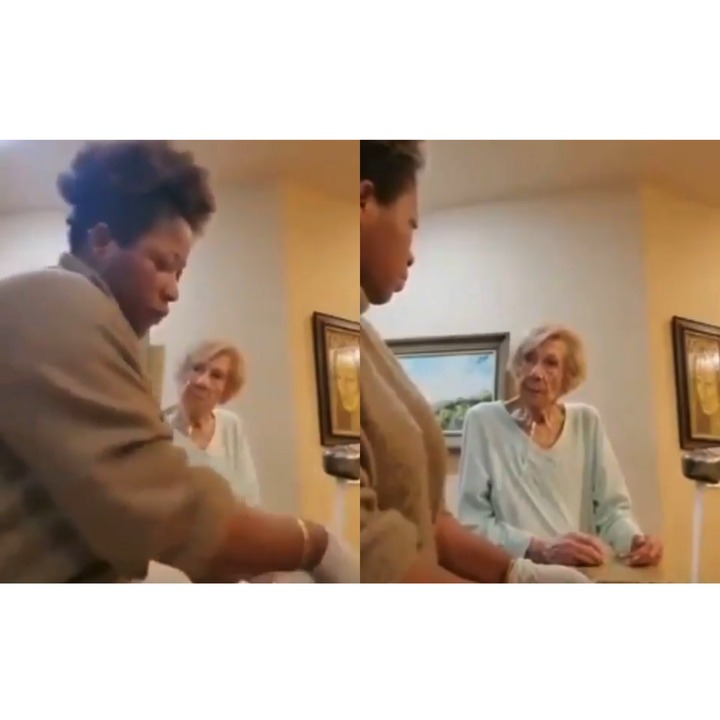 A video of what an elderly woman did to a young black woman has gone viral on Instagram. The young black lady is her care taker, she takes care of the elderly lady but apparently the elderly one despises her due to racist nature. In the video, one can see the elderly lady spitting on her while she was washing the dishes. See video below.
This video got many people angry as they said that patience being gold is not when one is being treated like trash. They said that they would have attacked the old lady if they were in the black lady's position. They further commended her for enduring and called for justice too. Check out below how people reacted to it.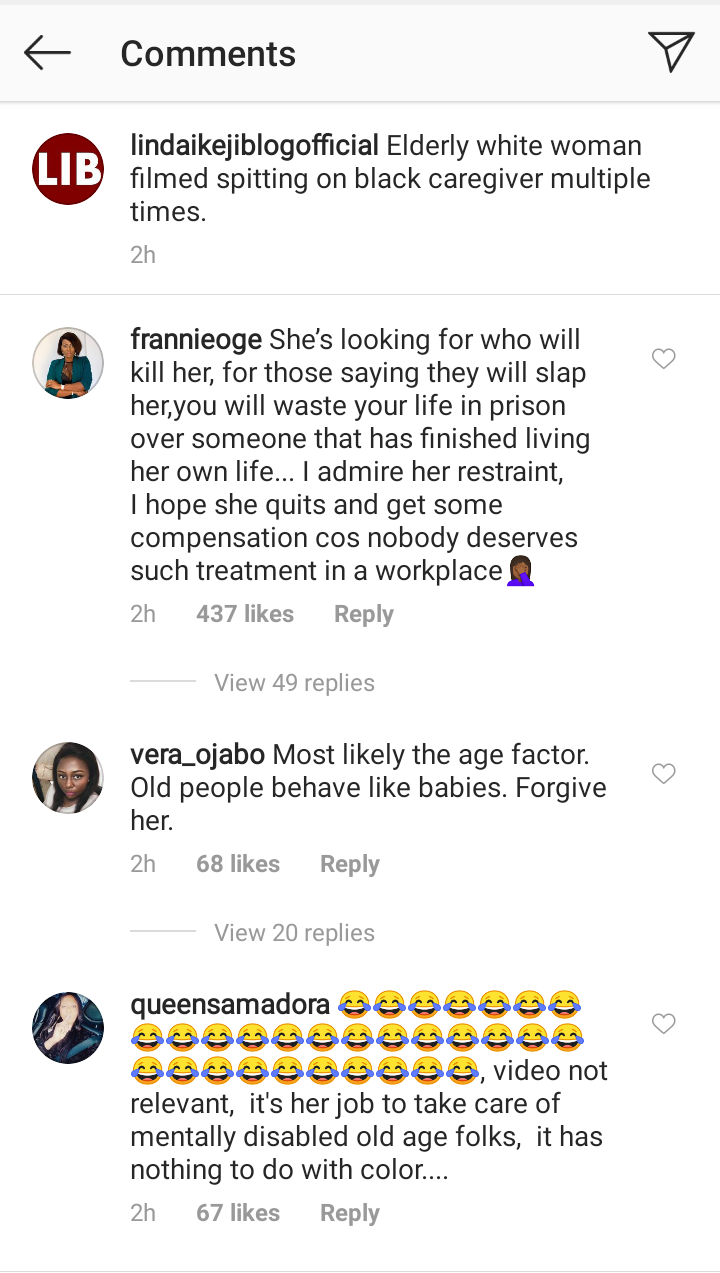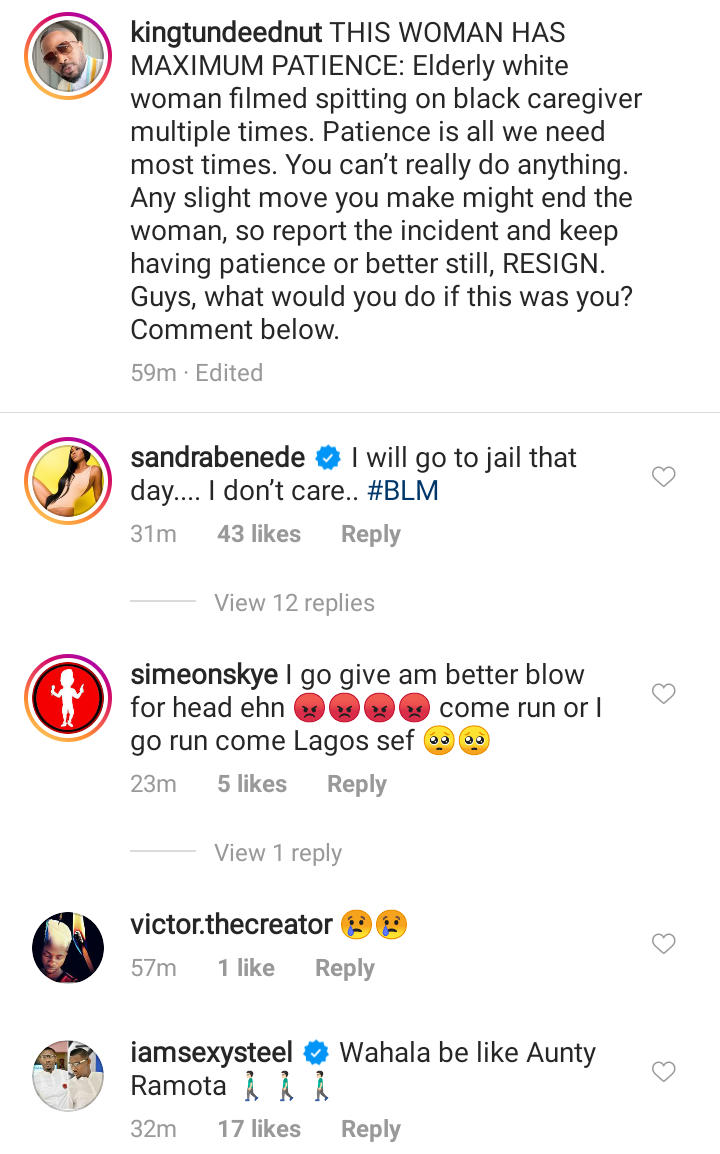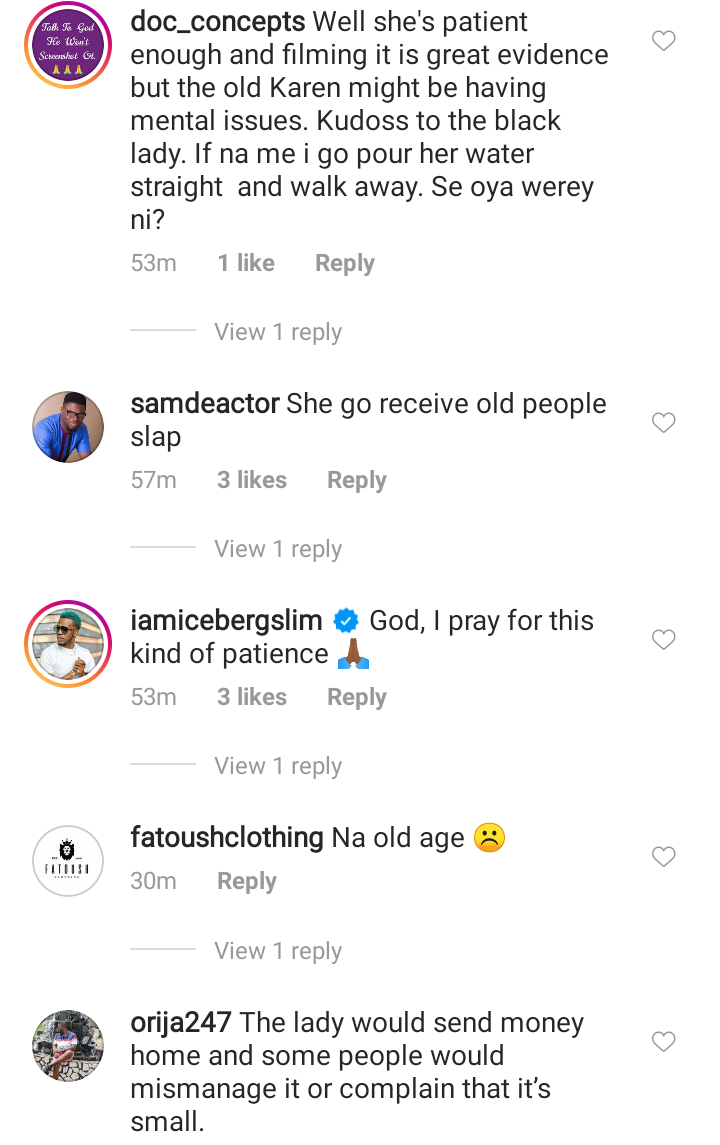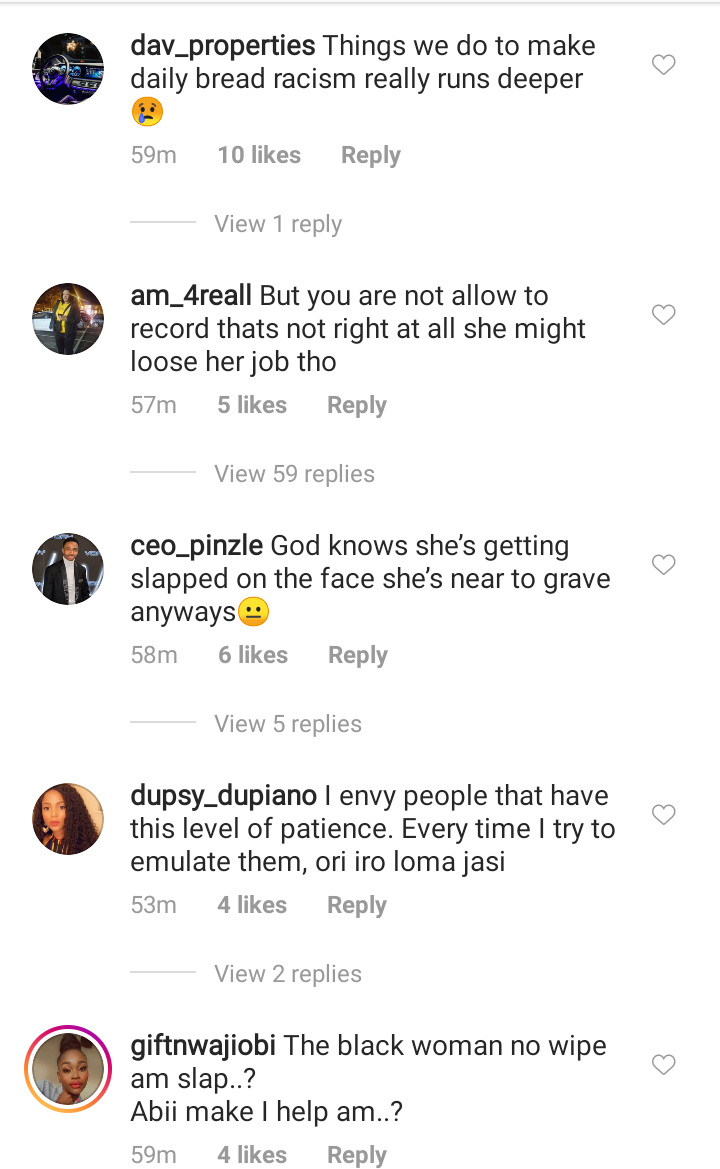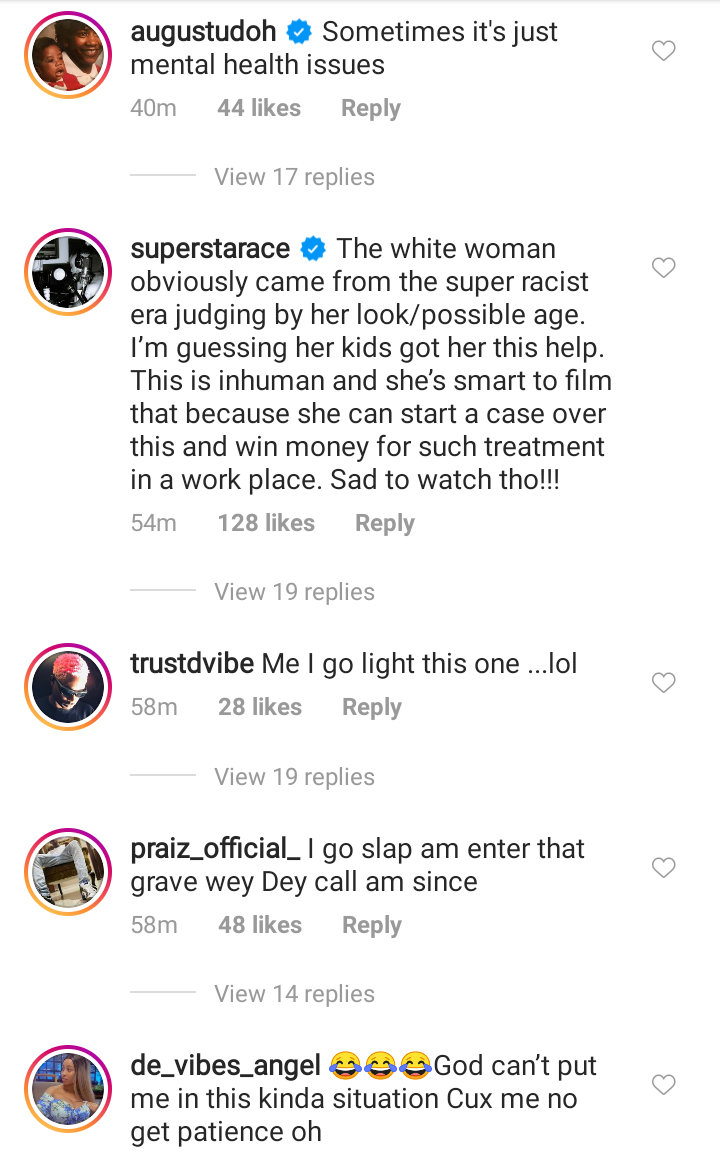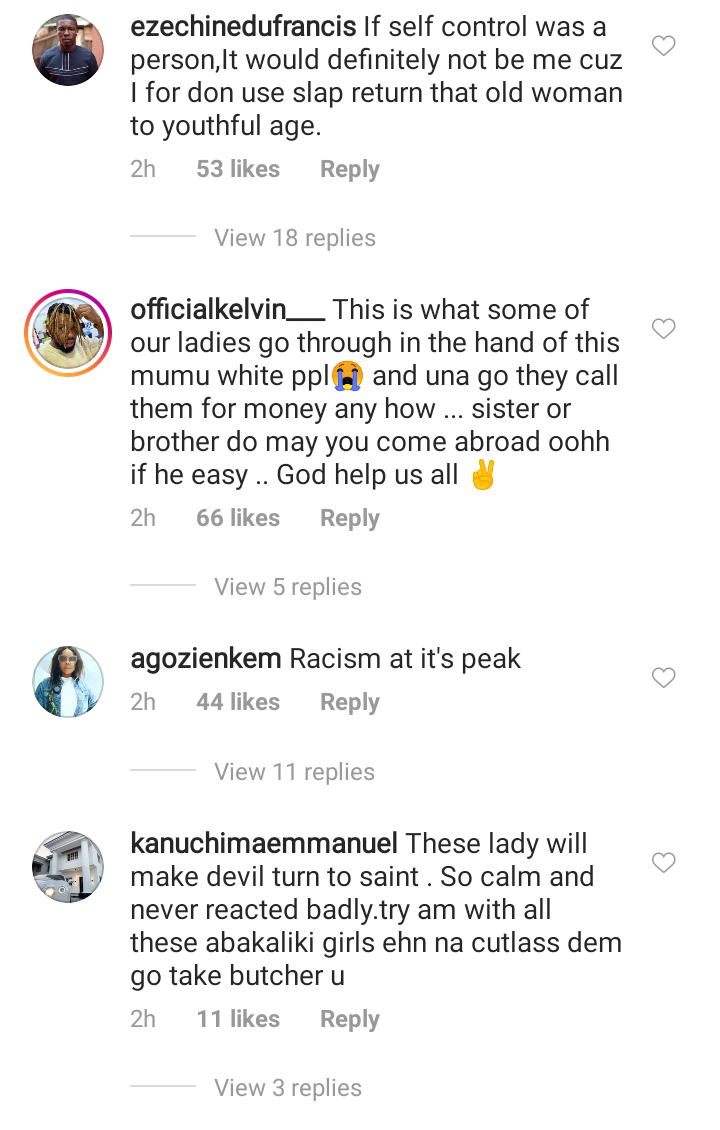 Truly, blacks matters and should be treated as humans, skin colour doesn't matter as we all breathe the same air. What are thoughts on this? And how would you react if you were in the black lady's position.
Source:- King Tunde Ednut, Linda Ikeji Blog Official || Instagram App
Content created and supplied by: Jazzyupdates (via Opera News )