Impression of Cape Verde in Africa
Published: 2019-06-25 Reading: 480
Country profile
[area] 4033 square kilometers.
[Population] 540,000 (2017). Most of them are Creoles.
[Language] Portuguese is the official language and Creole is the national language.
[Capital] Praia.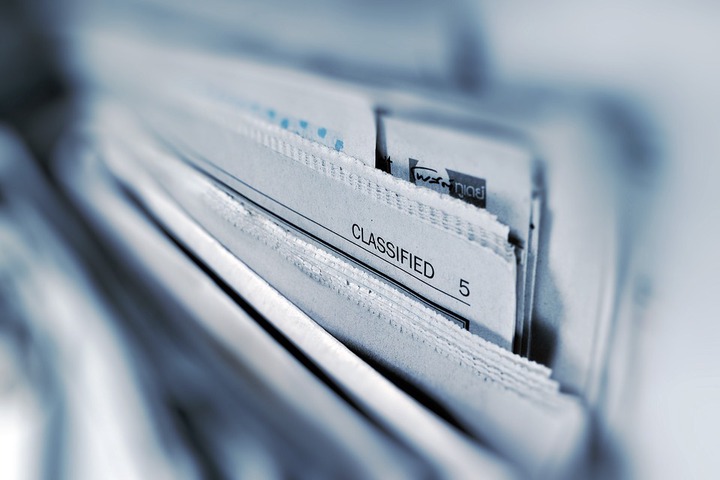 Praia, capital of Cape Verde
[National Day] July 5 (Independence Day).
[Climate] It is a tropical dry climate, with dry and hot northeast trade winds prevailing all year round.
[Regionalization] The country is divided into 16 counties and 22 cities.
[Geography] On the Cape Verde Islands in the North Atlantic Ocean, Cape Verde (Senegal), the west point on the African continent, is more than 500 kilometers east and has a 912.5 kilometer coastline.
Economic situation
[General Conditions]
The economy is dominated by service industry, with output value accounting for more than 70% of GDP. Food cannot be self-sufficient and the industrial base is weak.
In the early 1990s, China began to reform its economic system, readjust its economic structure and implement economic liberalization.
In 2008, Cape Verde entered the ranks of middle-income countries.
Since 2010, the government has greatly increased public investment to stimulate economic development. However, due to the lag of the international financial crisis and the European sovereign debt crisis, the speed of economic development has slowed down.
[Resources]
Resources are scarce, and the main minerals include limestone, pozzolan, pumice, rock salt, etc.
[industry]
The foundation is weak, mainly in the construction industry.
Small and medium-sized construction companies are mainly engaged in commercial and civil residential construction, while large companies are mainly engaged in infrastructure and public works construction.
The manufacturing industry is underdeveloped, with more than 150 small and medium-sized factories mainly engaged in garment making, shoe making, aquatic product processing, wine making, beverage bottling, etc.
[Agriculture]
Most arable land is concentrated in San Diego and San Antoine. Major grain crops and cash crops include corn, beans, potatoes, sugar cane, bananas, coffee, etc. Due to poor natural conditions and frequent droughts, it is unable to provide food for itself, and its annual output can only meet 15% of the demand.
Fishery resources in the marine exclusive economic zone are abundant and have not been fully developed and utilized. Seafood exports are mainly lobsters, tuna and other shrimps, which is one of Cape Verde's important foreign exchange sources.
[Tourism]
Tourism has become the main source of the country's economic growth and employment, accounting for 39.3% of the country's total employment.
Tourism infrastructure has developed rapidly. The main tourist attractions include Santa Monica Beach and Boavista Island. Among them, Monica beach is 15 kilometers long, the beach is long and the sea is clear and bottomless, which is an ideal holy place for vacation. Boavista Island is characterized by huge white sand hills and is sometimes interspersed with oases composed of palm trees. It is called "Dune Island" or "Fantasy Island" and is suitable for various water sports.
[Transportation]
Transportation facilities such as ports and roads in the island are relatively complete.
Highway: 2,250 kilometers in length, mainly stone road.
Air Transport: There are 9 airports in the country. The A Cabral International Airport on Sal Island can accommodate Boeing 747 aircraft.
Water transportation: There are 8 ports in the country, and the largest port is Porto Grande in Mingdelo City.
[Foreign Trade]
There is a huge trade deficit every year.
More than 80% of daily necessities and all mechanical equipment, building materials and fuels are imported. The main export products are marine fuel, clothing, footwear, canned tuna, frozen fish, lobster, salt, volcanic ash, etc.
China-Buddha Economic and Trade
[Overall Pattern]
In 1976, China and Cape Verde established diplomatic relations.
Since the establishment of diplomatic relations, bilateral relations have developed smoothly.
In 2009, China and Cape Verde established a joint committee on economic, trade and technical cooperation. The first meeting was held in Beijing.
[Economic and Trade Exchanges]
In 2018, the total trade between China and Cape Verde was 78.56 million US dollars, basically all of which were exported by China.
[Friendly Assistance]
Since the establishment of diplomatic relations, China has provided Cape Verde with some economic and technical assistance. It has built the People's Assembly Hall, the government office building, the Palmarono residence, the National Library, the Monument to the Father of the Nation, the National Auditorium, the Paoyilao Dam and other projects.
The two countries have signed cultural cooperation agreements and cultural and artistic exchanges continue.
In 2015, the University of Cape Verde established the Confucius Institute. In 2017, Cape Verde's Ministry of Education and the Confucius Institute of the University of Cape Verde signed a cooperation agreement on Chinese language education in Cape Verde's secondary schools.
China has sent medical teams to Buddha, and there are currently 8 medical personnel working in Praia, the capital of Buddha.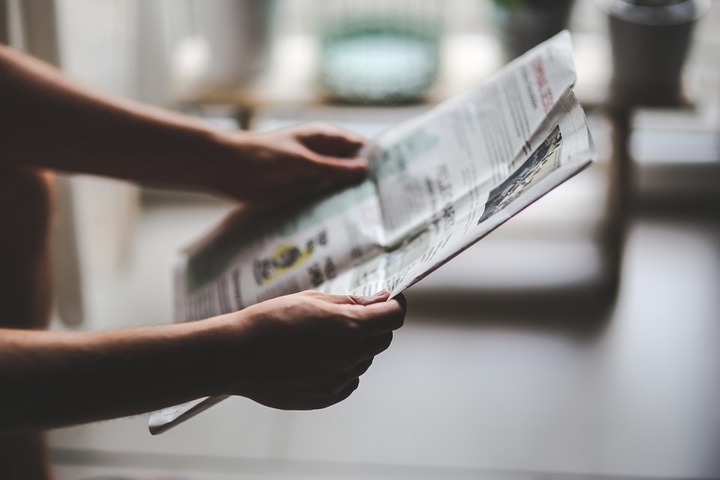 China Aid Cape Verde Comprehensive School
Service information
[Visa Entry]
China and Cape Verde are exempted from visas for diplomatic and official passport holders. Citizens holding valid diplomatic and official passports are exempted from visas if they stay in the other contracting party for not more than 30 days for entry, exit or transit.
Cape Verde visa includes transit visa, temporary visa, tourist visa, residence visa, etc. Chinese citizens can apply for visas at Cape Verde's embassy in China. You can also apply for a landing visa at Cape Verde's border entry and exit administration. You usually have to submit a valid passport, proof of origin, proof of no criminal record, health certificate and international vaccination certificate as required. In some cases, documents certifying the applicant's travel, official business or performance of the contract approved by Cape Verde's functional departments must also be submitted. A minor foreign citizen who is not accompanied by a guardian may not enter the country if he has no guarantor for civil liability in Buddha.
All ports carry out inspection and inspection of entry and exit personnel in accordance with international standards. There are no special requirements.
[Customs Epidemic Prevention]
When leaving the country, you can bring no more than 1 million kudos (about 9,000 euros) of equivalent foreign currency cash.
No declaration is required for personal belongings brought into China.
To bring animals and plants into China, the inspection and quarantine certificate of the exporting country must be provided.
[Residence and Naturalization]
The period of stay in Cape Verde with a valid visa is generally one month, and the extension can be directly handled at the local immigration office after the expiration.
After six months of entry, you can apply for a residence permit for foreigners at the Buddha Immigration Bureau on the basis of a work contract, proof of source of life, health certificate, notarized proof of no crime in China and Cape Verde, residence certificate issued by Cape Verde police department, certificate issued by the city government where you live for six months, housing contract and international certificate on vaccination or preventive measures.
Cape Verde accepts dual citizenship, and the Immigration Bureau has strict control over the naturalization of foreigners.
[Social Security]
The political situation is stable and the society is relatively stable.
In recent years, due to the slowdown of economic growth and the increase of unemployment rate, crime cases are on the increase. Major crimes include drug trafficking, robbery and fights.
[Natural Disasters]
Years of drought, little rain and sandstorms.
August-October is rainy season, prone to mudslides, flash floods and other natural disasters. Travel in rainy season should avoid sections with complicated conditions.
[Food Hygiene]
Local tap water is mainly desalinized with seawater, in addition to some groundwater.
Most of the food is imported, and a small amount of meat, vegetables and fruits are produced. Special personnel are assigned to carry out quarantine. Food safety is relatively guaranteed. So far, no major food safety accidents have occurred.
[Urban Transportation]
The traffic in the city is mainly buses and taxis, and some companies also provide car rental services.
[Property Price]
Prices are similar to those of first-tier cities in China.
Payment methods are mainly cash and bank cards, and bulk transactions can also be paid by cheque or bank transfer.
[Medical Insurance]
Each island has hospitals and community health centers, but there are only two large-scale central hospitals in the country, which are located on San Diego Island and San Vicente Island respectively.
China and Cuba send medical teams to Cape Verde.
Residents first go to the local community health center for treatment when they are ill, and doctors will refer patients to designated hospitals for further treatment according to their illness. After seeing a doctor, the patient needs to go to the pharmacy to purchase the medicine himself.
[Customs and Taboos]
More than 80% of the residents believe in Catholicism.
Relatives and friends are used to giving hugs when they meet, and can give kisses when they meet women.
People meet and talk taboo involves income, age, religious beliefs, emotions, etc.
[Communication Power Supply]
The penetration rate of Internet and mobile phones is relatively high. 3G Internet service is provided locally, and the cost depends on the package flow.
The mobile phone system is the second generation GSM and 3GWCDMA, which are compatible with Chinese mobile phones and can handle 3G mobile phone services.
The local voltage is 220V and the power plug is of European standard.
[Emergency Help]
Fei Jing Tel: 132.
Fire alarm number: 131.
Emergency telephone number: 130.
The inquiry telephone number (102).
Content created and supplied by: KA93Lagos (via Opera News )
Opera News is a free to use platform and the views and opinions expressed herein are solely those of the author and do not represent, reflect or express the views of Opera News. Any/all written content and images displayed are provided by the blogger/author, appear herein as submitted by the blogger/author and are unedited by Opera News. Opera News does not consent to nor does it condone the posting of any content that violates the rights (including the copyrights) of any third party, nor content that may malign, inter alia, any religion, ethnic group, organization, gender, company, or individual. Opera News furthermore does not condone the use of our platform for the purposes encouraging/endorsing hate speech, violation of human rights and/or utterances of a defamatory nature. If the content contained herein violates any of your rights, including those of copyright, and/or violates any the above mentioned factors, you are requested to immediately notify us using via the following email address operanews-external(at)opera.com and/or report the article using the available reporting functionality built into our Platform See More