We all know what happened in Kaduna state where some notorious kidnappers residing in Kaduna state kidnapped 39 students of school of Forestry in Mando Kaduna state.
It is sad that rumours are already going round that the kidnapped 39 students are in a very terrible situation. They are left in hunger and ill health condition with some of them tied. They have not had bath in the last 20 days, what is worse is that it is alleged that there is likelihood that some are even dead. I don't want to believe this rumour.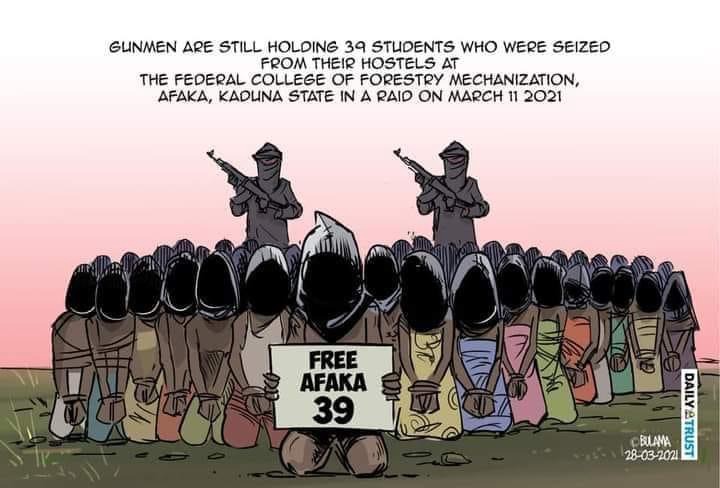 Please I want the Federal and State Government to do all the best they can to rescue the lives of those innocent students.
As the writer of this post, I have a brother that is among the abducted students of the school.
Thank you for reading my article.
Please don't forget to share the article.
Article written by Ahmad Yakubu, one of the brother to kidnapped students of Afaka (Abubakar Yakubu)
Content created and supplied by: alchemy8828 (via Opera News )