Covid-19 is real and the Federal government together with other NGO's keep creating awareness, sensitising people on the danger of the virus and despite that the vaccine is out now, and we're already living with it, people are still on a daily bases advised to put on their mask and help stop its spread.
Moreso, some people still have the notion that Covid-19 is like other kinds of ailment, and do go ahead to take local herbal concoction which is called "Agbo", thinking that it will cure the ailment should it arise but the whole truth of the matter is that those local medications don't cure Covid-19, but the real vaccine does so.
However, as the warning for people to mask up is still on, attention is drawn more on celebrities when they are seen not wearing the mask. Any other person can be seen, going about without mask and less attention will be paid to him but immediately it becomes a celebrity, everyone tries to talk about it as they advise him or her to always mask up.
Former Big Brother Naija housemate Nengi was seen in a photo she shared with the TV host Ebuka, but at this point, she's rather holding the mask in her hand rather than covering up her nose and mouth as supposed to.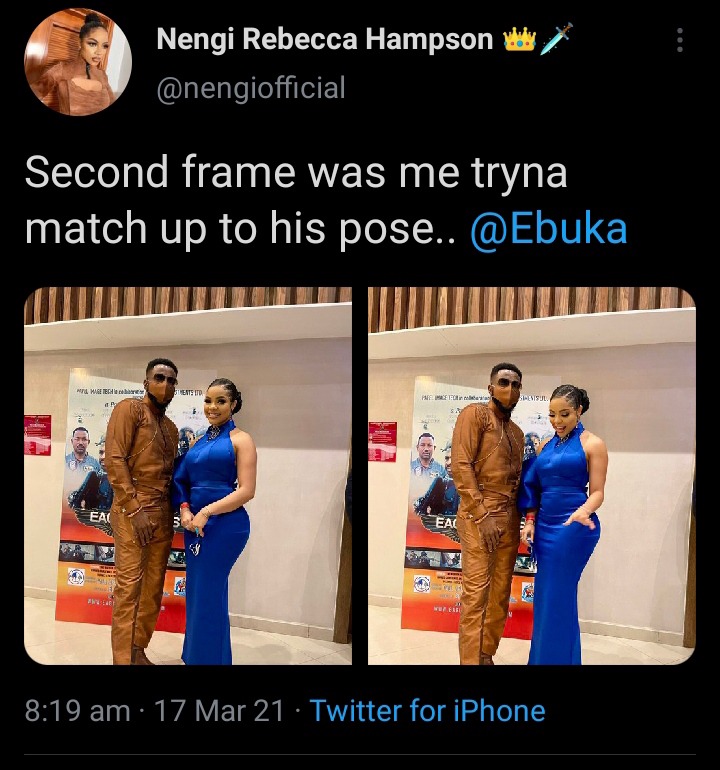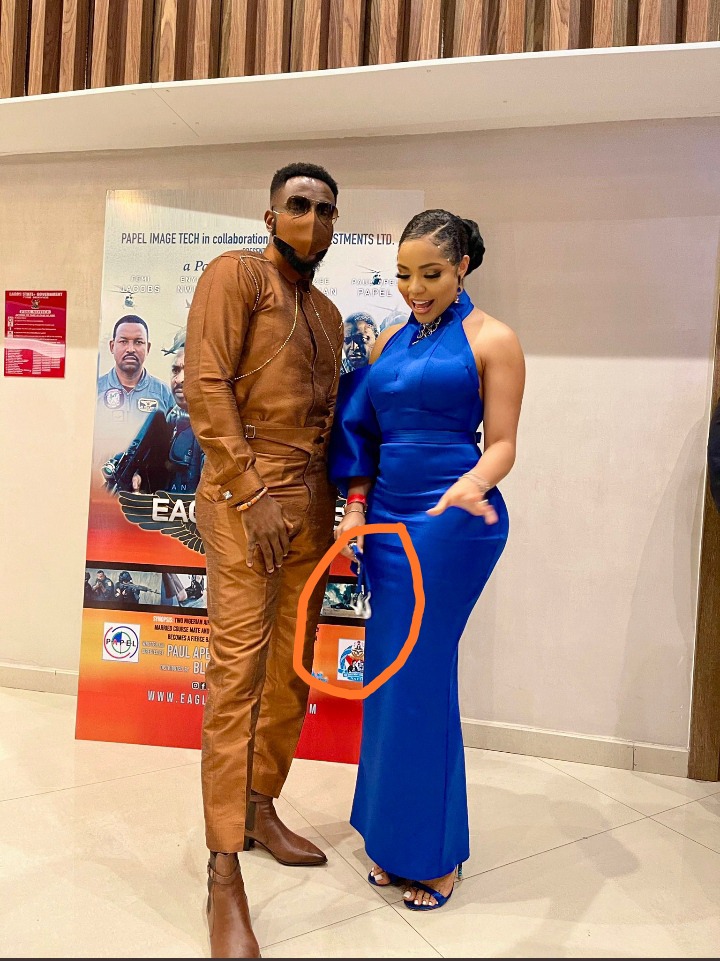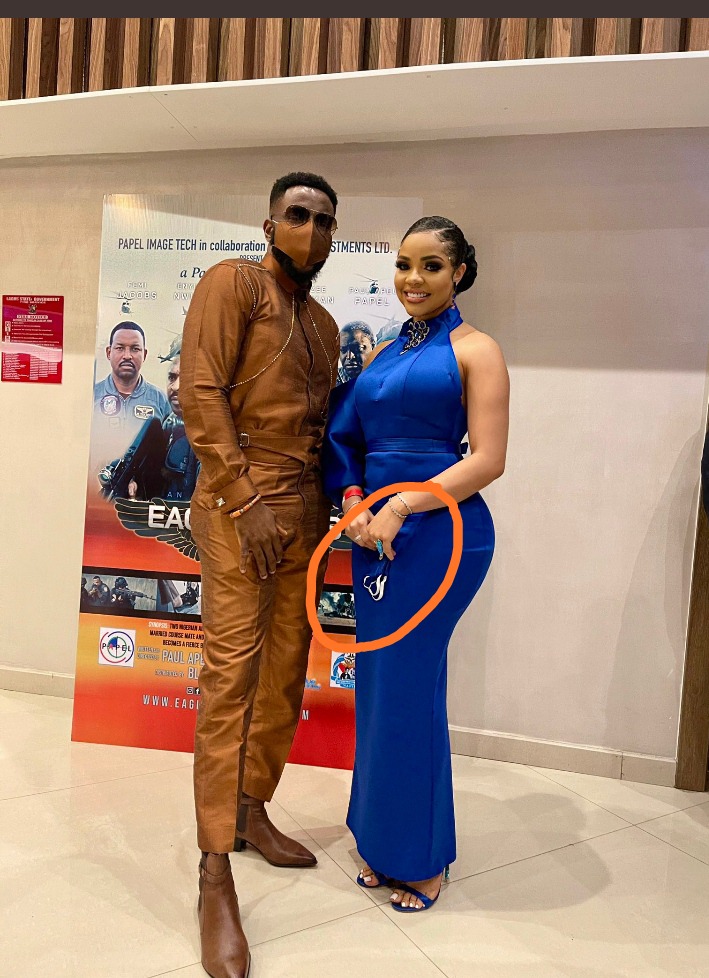 This led to people reacting as one even had to ask her sarcastically, if she takes the local medicine "(Agbo)", due to her level of confidence of not wearing her mask.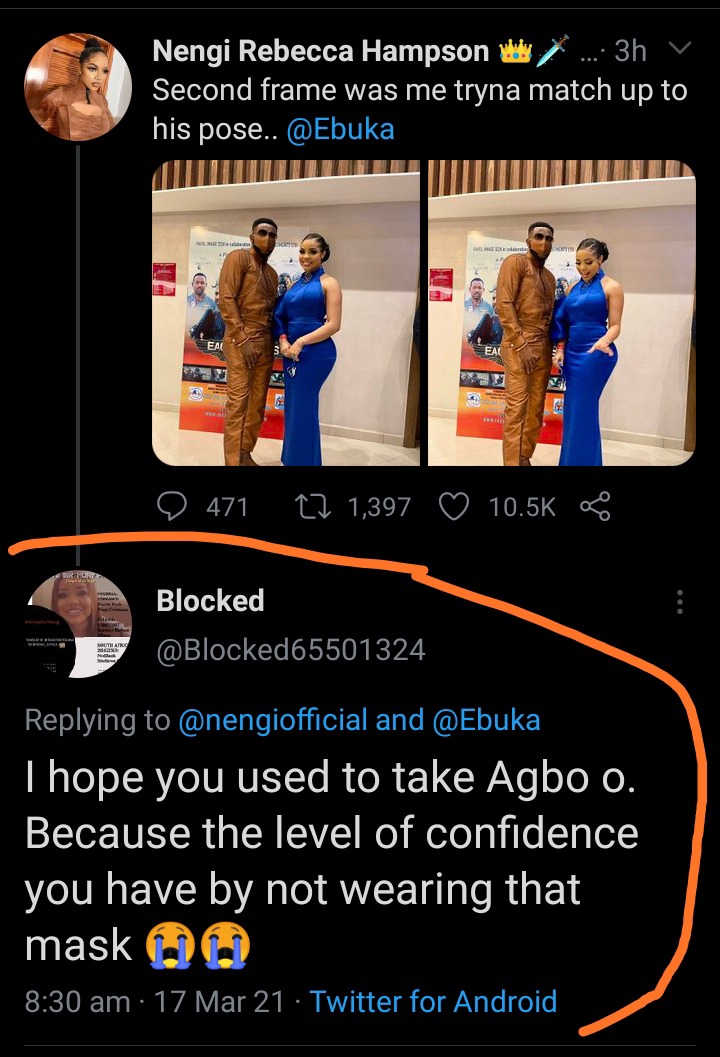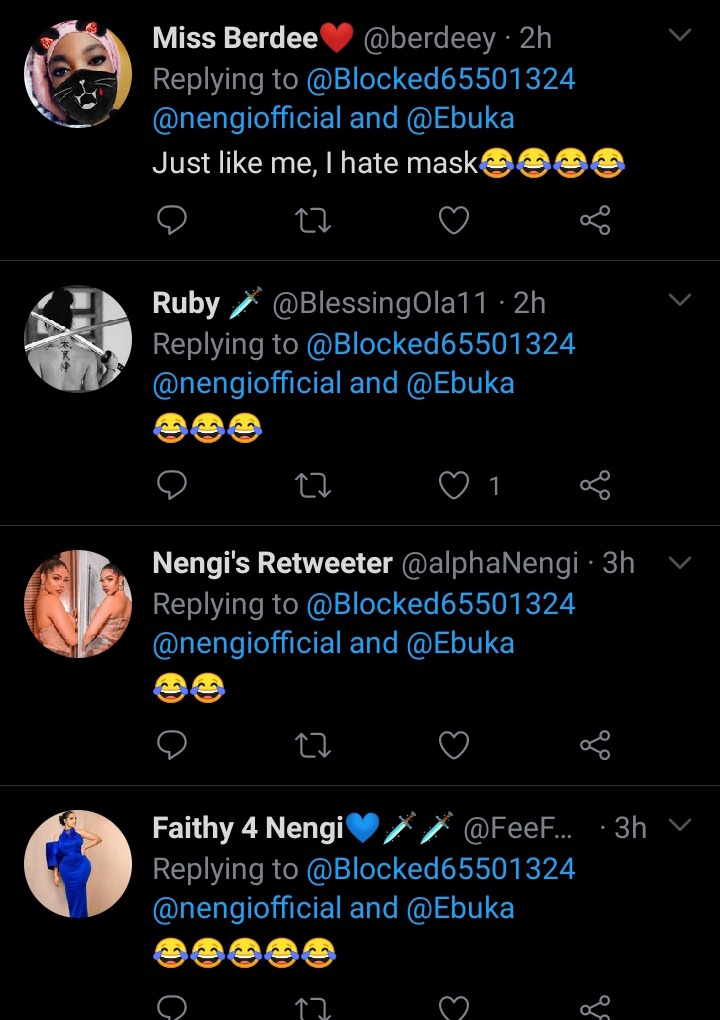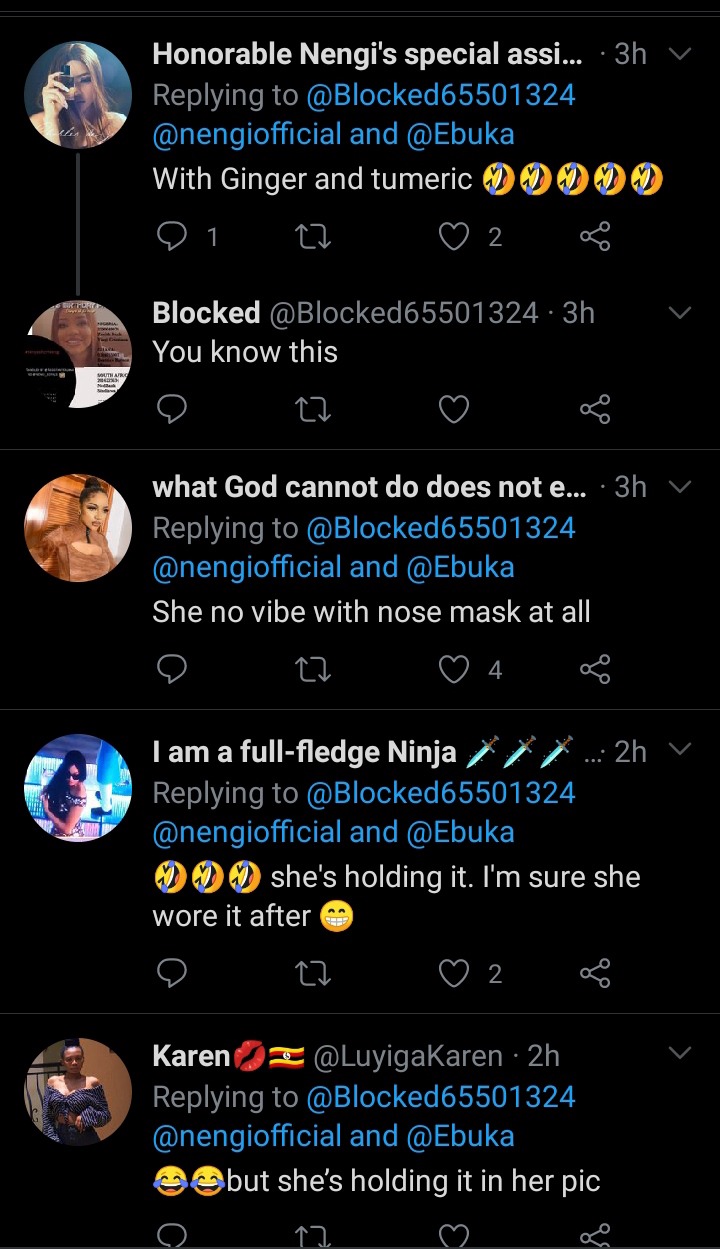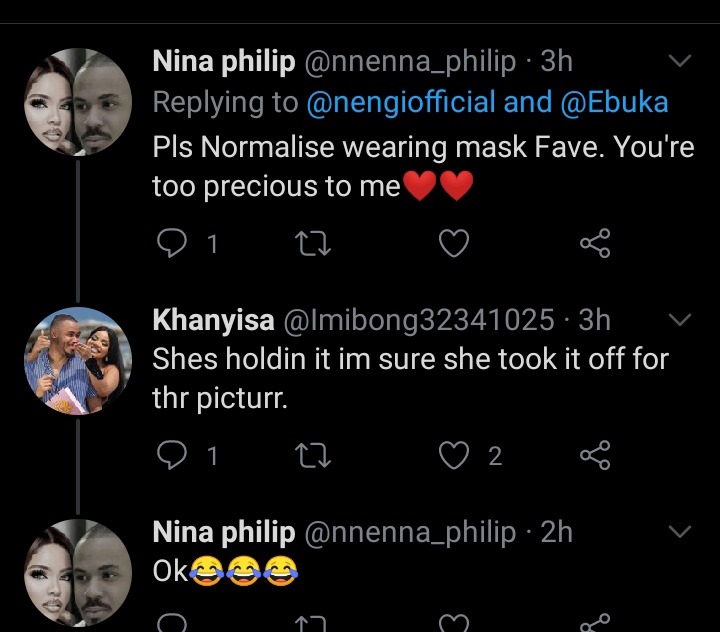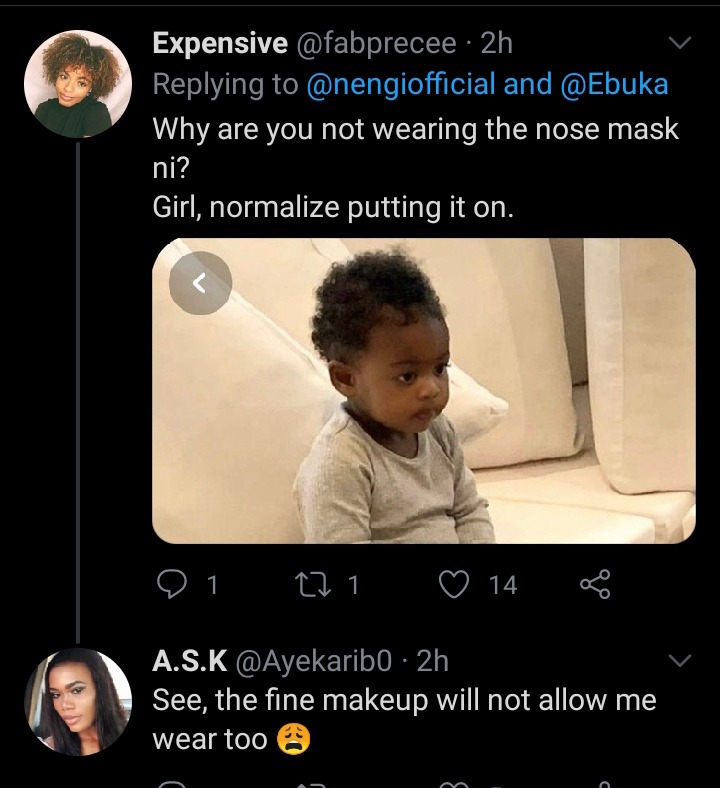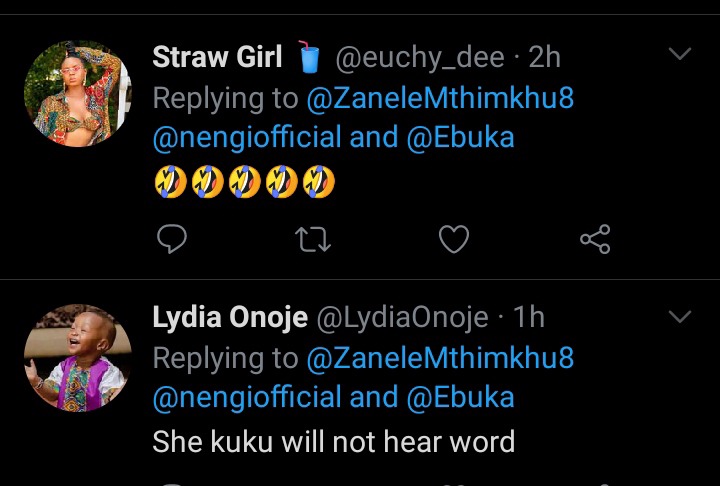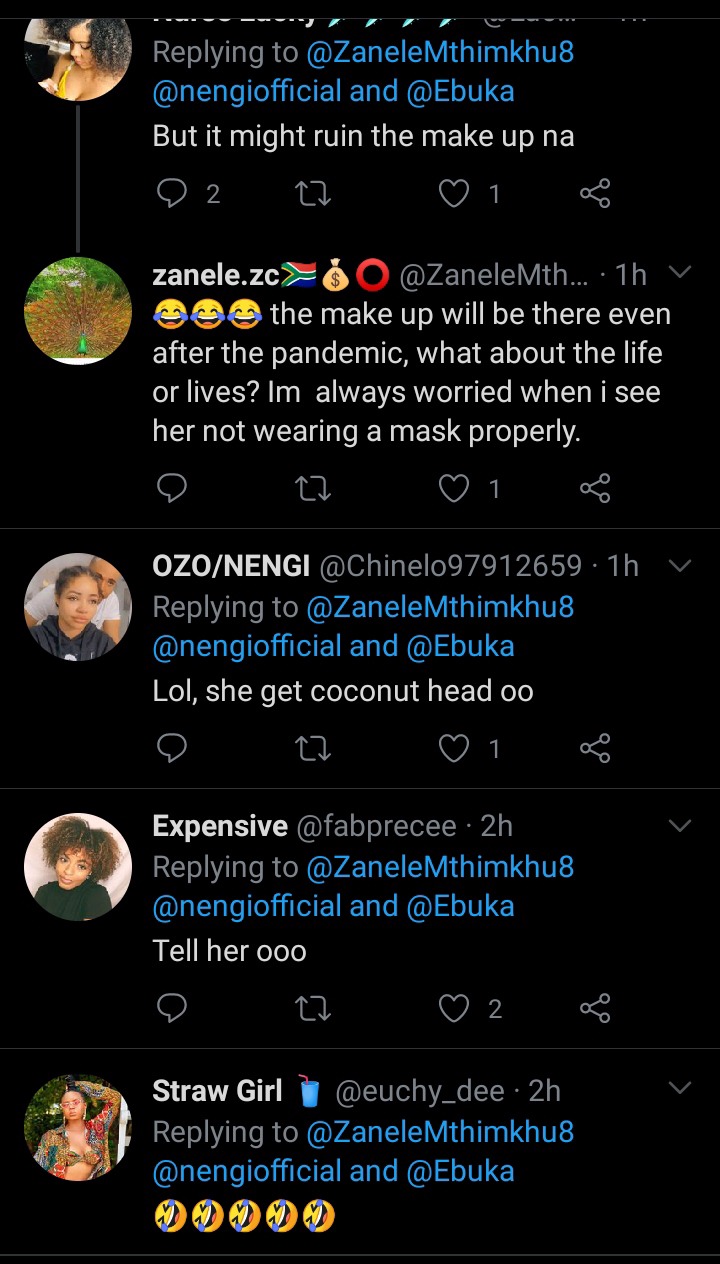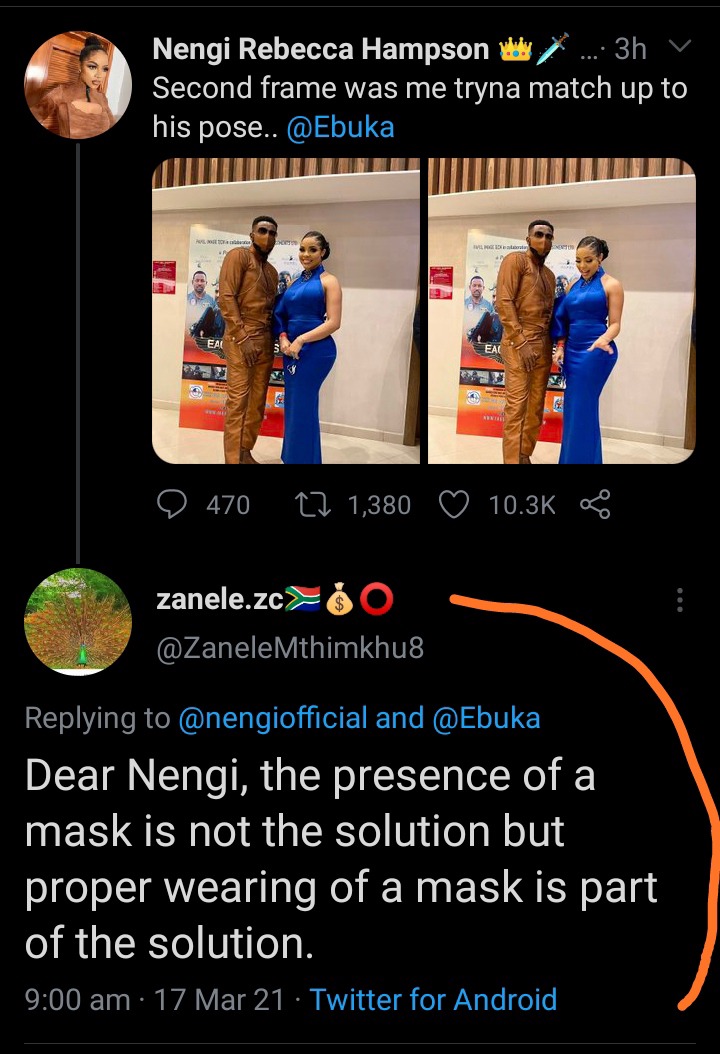 Covid-19 is still there and we all are advised to mask up regardless of whom you are. Secondly and most importantly, Agbo or any kind of herbal medicine doesn't cure Covid-19. When sick, seek proper medication in the hospital and not any unauthorized place.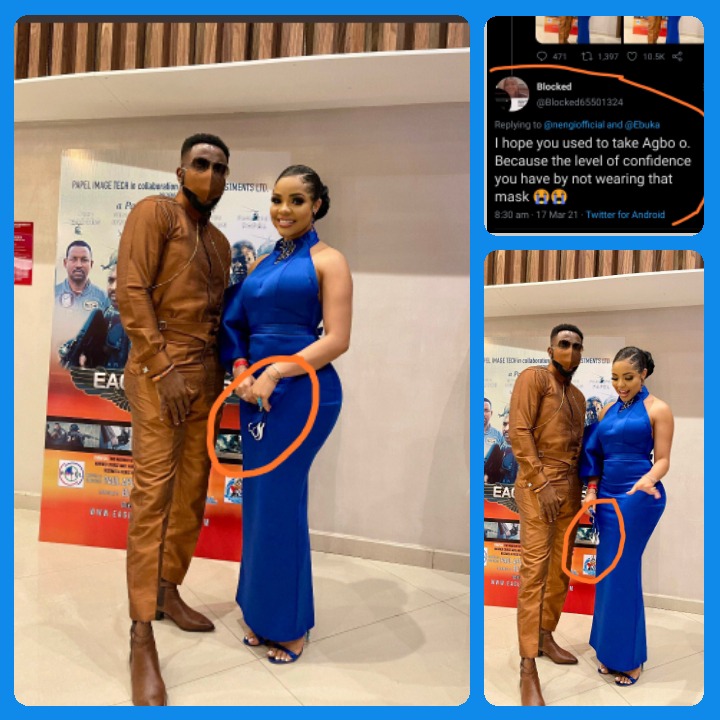 Content created and supplied by: Passcord (via Opera News )