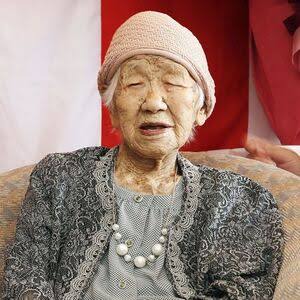 Kane Tanaka is a Japanese supercentenarian, who is the world's oldest verified living person at age 118 years, 37 days.
She was born in born in 1903 in Japan and was born prematurely, only to be raised on breast milk. She once undergoes surgery at the age of 45 to remove pancreas cancer but since then, the woman has being reported to be on excellent health throughout her life time.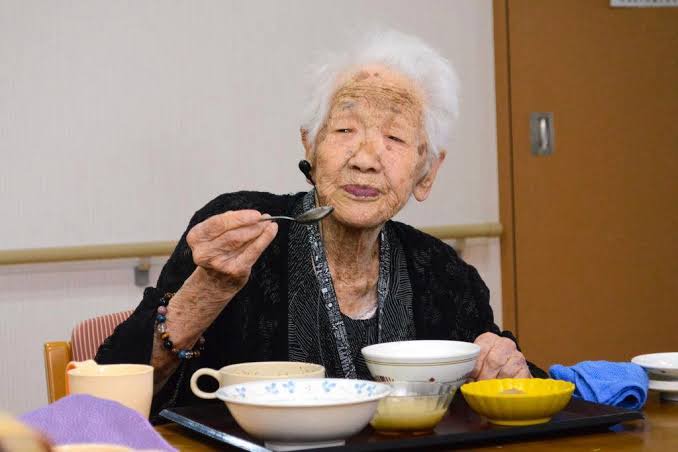 She was interviewed by news agencie KBC on her 114th birthday (2017). During the interview, Kane said she wanted to live up to 120 years. She also said that happy family, good diet and sleep are the main reasons for her longevity.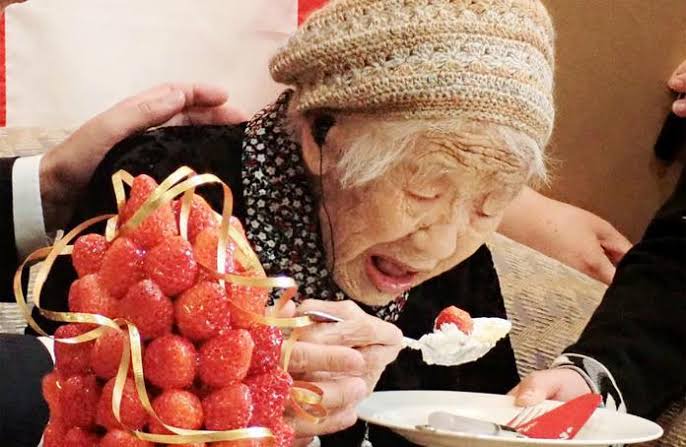 Kane married her cousin Hideo Tanaka in 1922, with whom she has four children. He died in 1993 at the age of 90.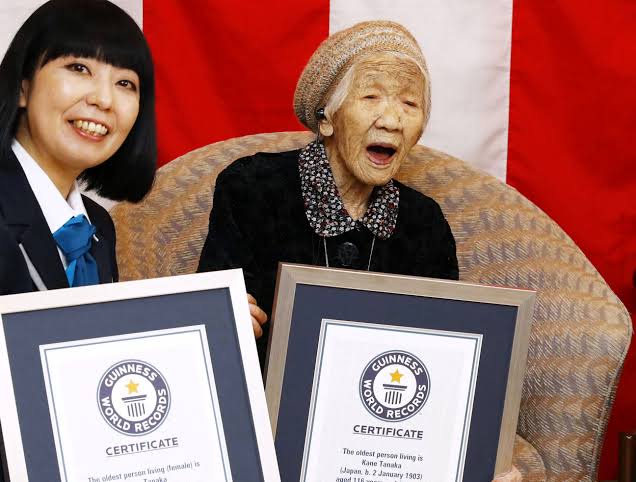 Kane's hobby includes calligraphy, and solving arithmetic problems. She is now recognized as the oldest living person in the world and she hopes to retain this title for many years.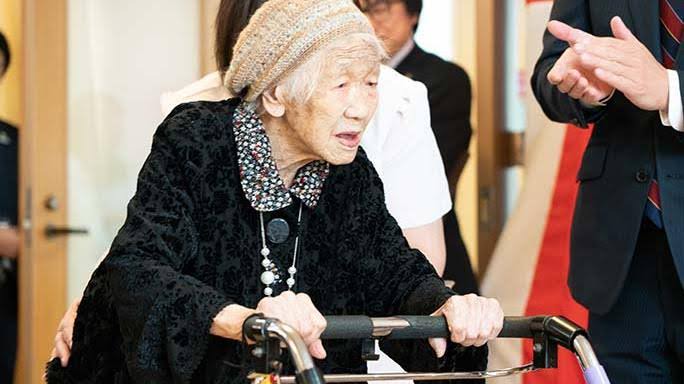 Kane has been living in a nursing home in Higashi-ku, Fukuoka since September 2018, and was reportedly still in good health on her 118th birthday.
Source: Wikipedia, Guinness World Record
Content created and supplied by: Adamubwada (via Opera News )