Former Akwa Ibom Senator Etang Edet Umoyo has died at the age of 71.
He passed away on Saturday, February 13, 2021, at his residence in Uyo, at 11:45 am.
His son confirmed Umoyo's death in a statement on Sunday.
"With a deep sense of loss, Idong Umoyiu of Etebi Idung Assan, Esit Eket Local Government Area, announces the demise of its son, father, uncle, grandfather and politician, Distinguished Senator Etang Edet Umoyo," said Ime Etang Umoyo.
"He was sick for a week before he yielded to the call to higher glory."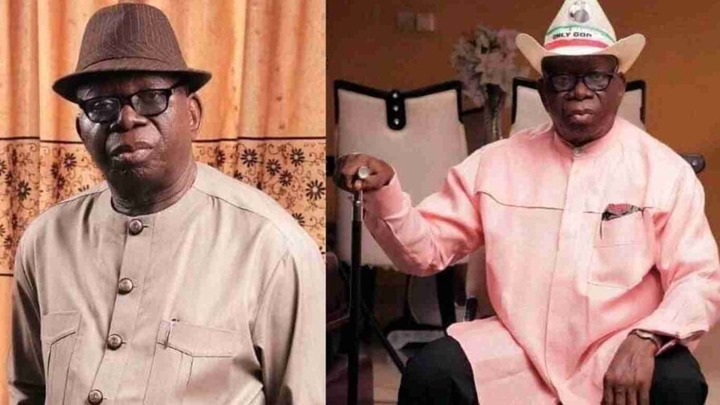 Senator Etang Edet Umoyo
Senator Umoyo, a third republic national assembly lawmaker, was considered as one of the most senior politicians in Esit Eket Local Government Area.
Born on 21 April 1949, he was a founding father of the Peoples Democratic Party (PDP) in Akwa Ibom State and a key player in the creation of Esit Eket local government Area.
Content created and supplied by: Omorakablog (via Opera News )