First day on new month is always known as a day people took to social media to wish other "Happy new month" and also made wishes for the new month. Also, some religious Leaders use the day to release new month prayers, prophetic declarations, etc.
As usual, the presiding Bishop of the Faith Tabernacle Church, Otta and Living Faith Church worldwide popularly known as Winners Chapel, Bishop David Oyedepo has taken to his official social media page, David Oyedepo Ministries International, to release prayer for the his teaming social media page and members.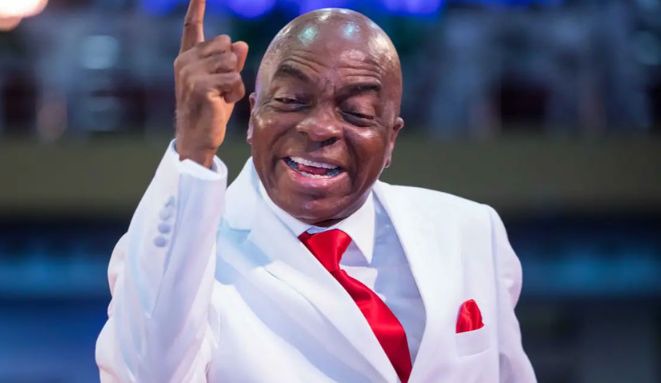 Bishop Oyedepo in his post this morning, Thursday, April 1, 2021, welcomed his over two million Facebook Followers to new month, April. He also prayed for them and wish everyone well in the new month.
In his prayer, the senior Pastor and founder of the Living Faith Church wrote: "In the name of Jesus, you and your household shall remain safe all the days of your life!"
Below is the post made on the official Facebook page of the founder of the Faith Tabernacle, Bishop David Oyedepo.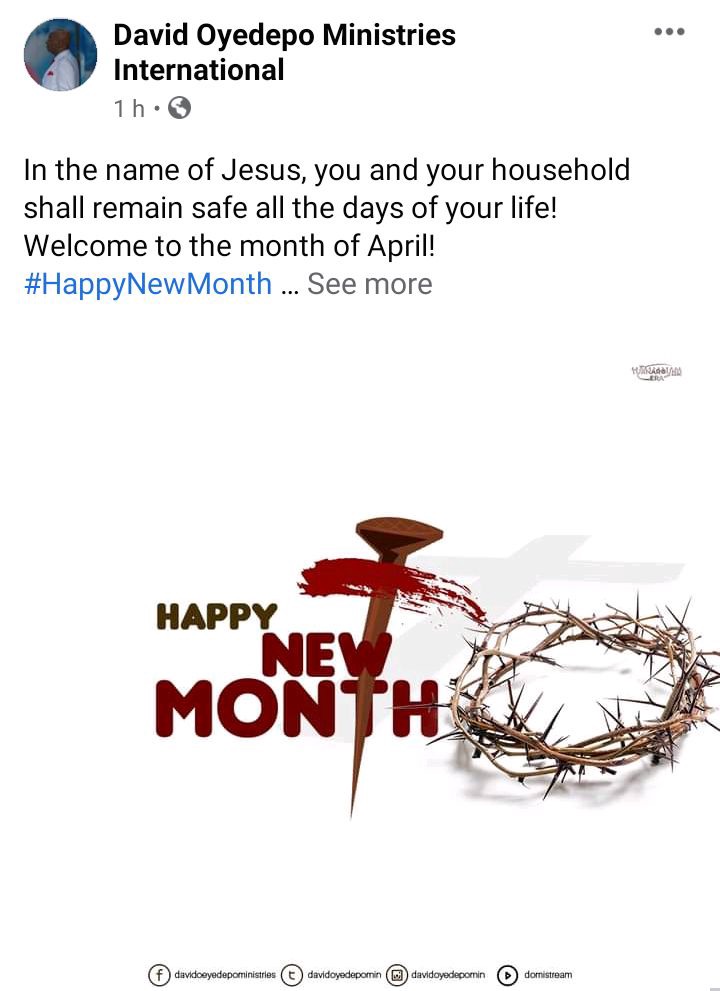 Bishop David Oyedepo and his Church recently had a groundbreaking ceremony for the flag off of the Church auditorium known as "The Ark." The new auditorium is said to be about 100,000 seater capacity auditorium.
After Bishop Oyedepo released the prayer, thousands of his social media Followers took to the post to react. Some of those who dropped comments were captured saying "Amen" to the prayer of the respected Clergyman.
Below are some of the reactions in the post made by Bishop Oyedepo on his official Facebook page: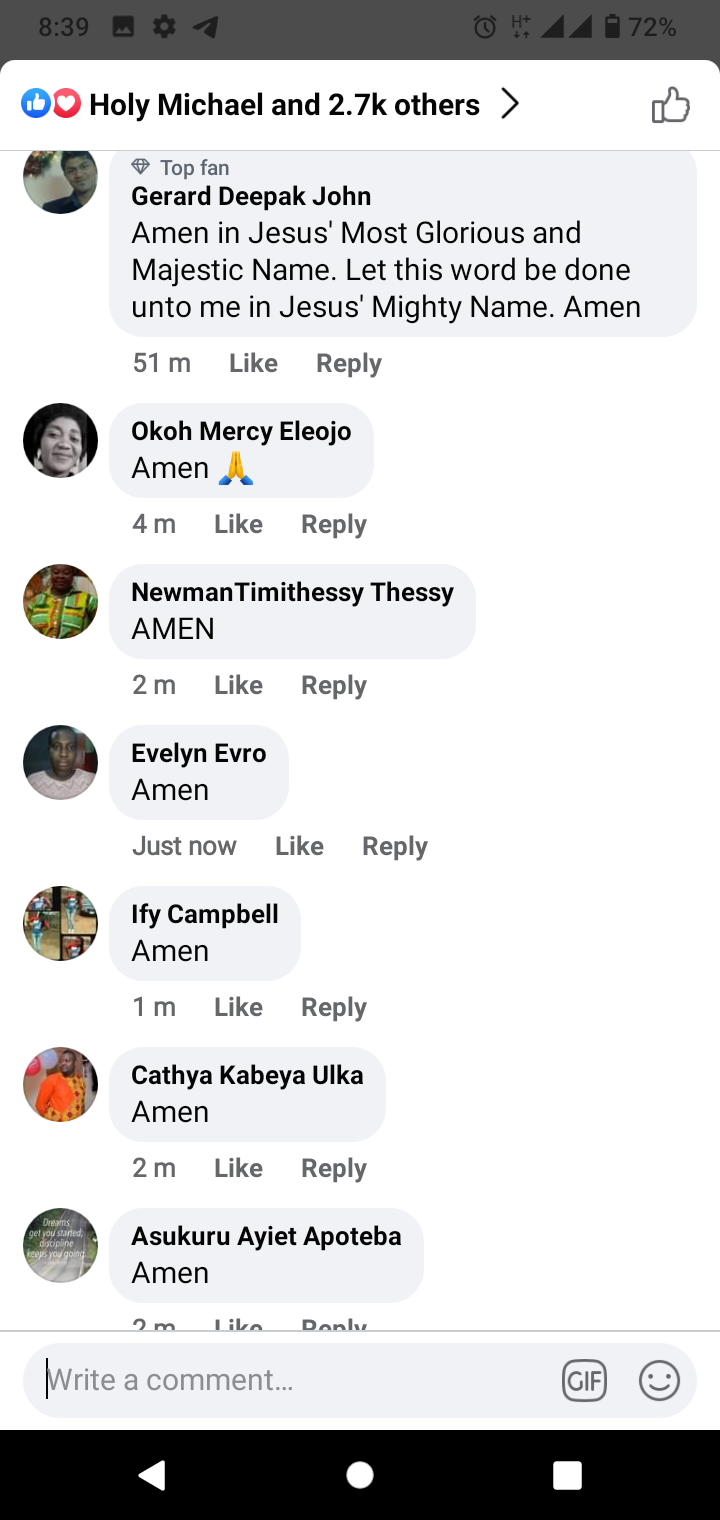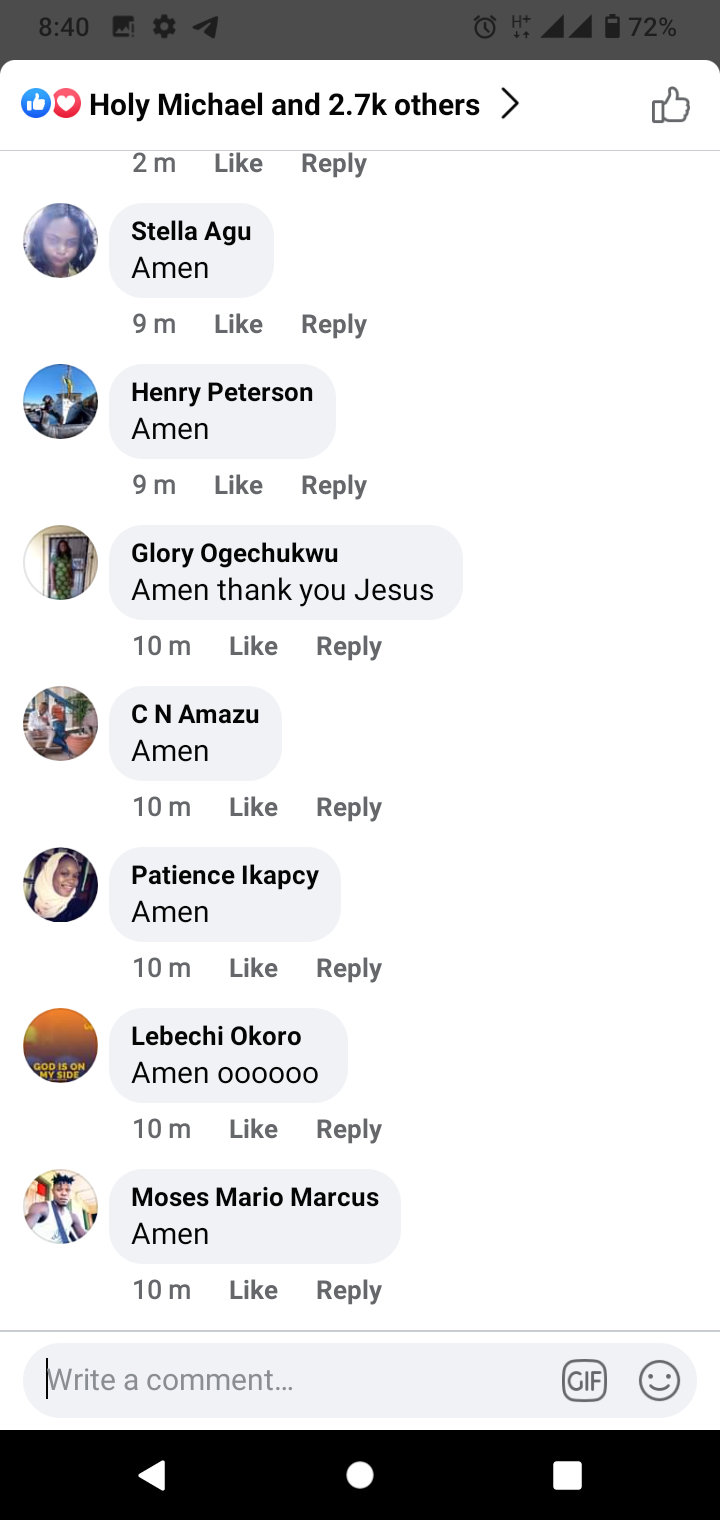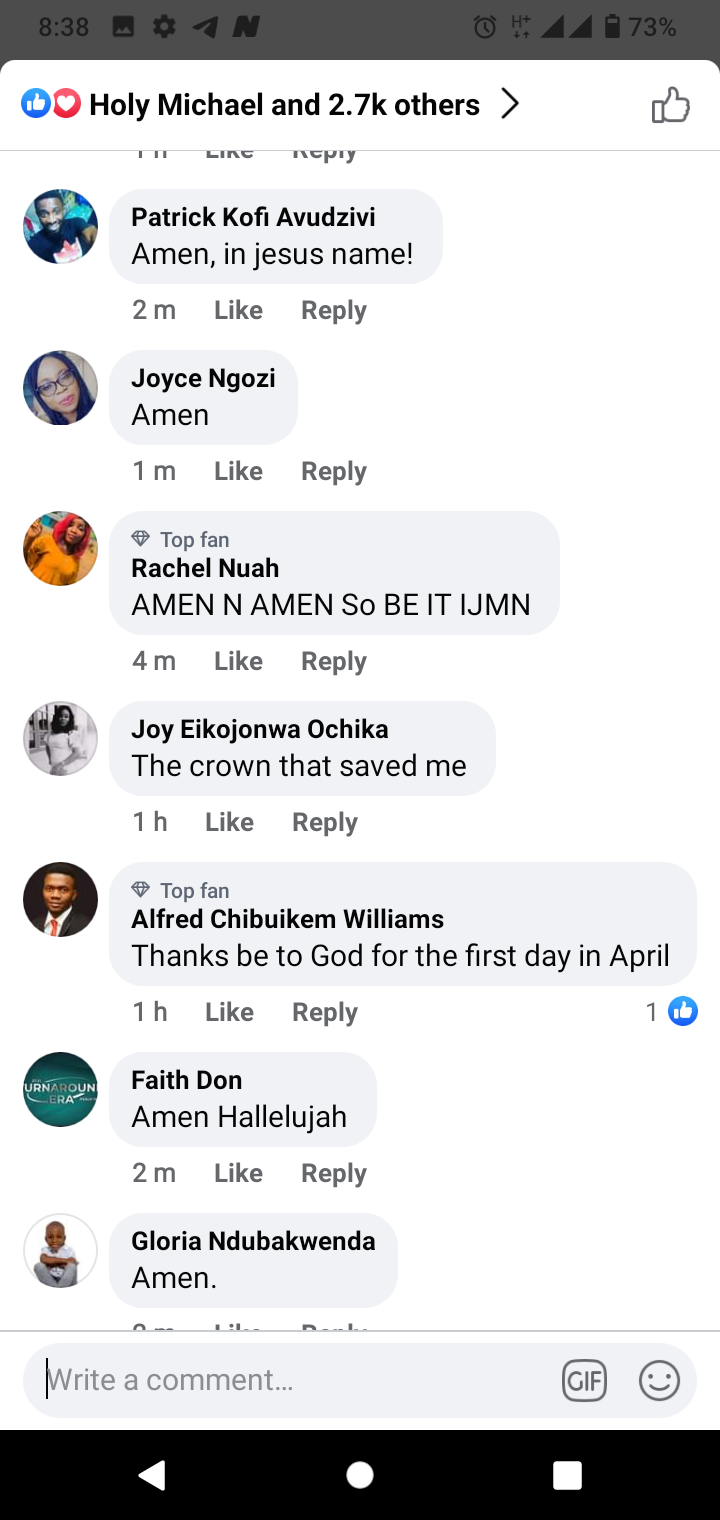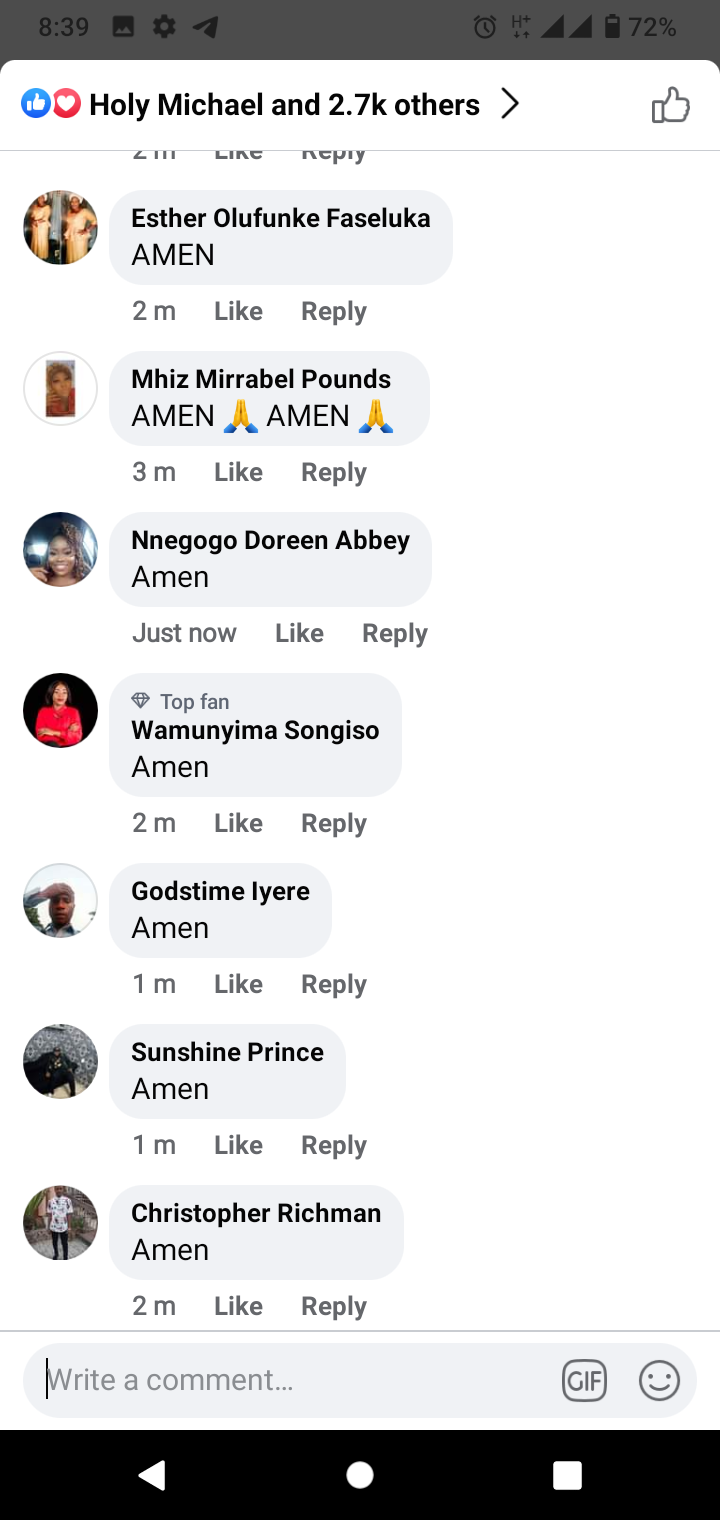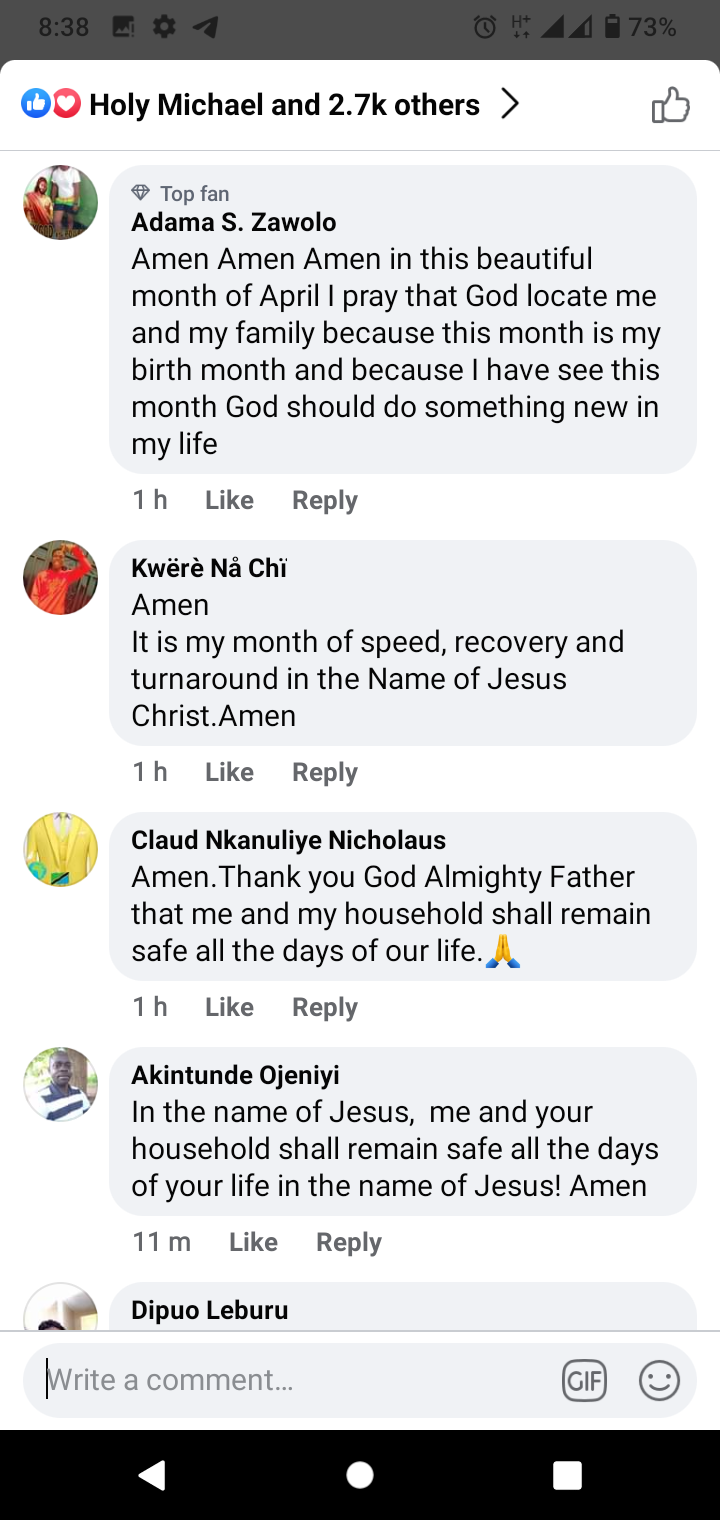 In this new month, you shall be safe and protected!
Content created and supplied by: BelieveAll (via Opera News )