Popular Nigerian Activist, Reno Omokri has heavily criticised El Rufai for his recent statement concerning the decision of the Ondo State's Governor. It's clear that Herdsmen are really troubling the atmosphere in Ondo State and the State Government doesn't have a choice but to take serious measures.
A couple of days ago, Governor Rotimi Akeredolu released a statement about the need to protect the state from further attacks. That seem to be the most tactful approach! However, Kaduna State Governor, El Rufai wasn't pleased with Akeredolu's decision as he criticised him for taking such a step against Herdsmen in the state.
Reno Omokri has felt the need to tackle the opinion of El Rufai. It's notable that Reno Omokri stopped being a fan of El Rufai after his decision to destruct a Sex Party Hotel sometime last year.
In reaction to El Rufai's opinion concerning Akeredolu's decision, Omokri said: "the same El Rufai that demolished a hotel on charges of holding an alleged sex party is now blasting governors that are moving against killer Herdsmen? An intolerance creature accusing others of intolerance. Rotimi Akeredolu is thousand times better than you".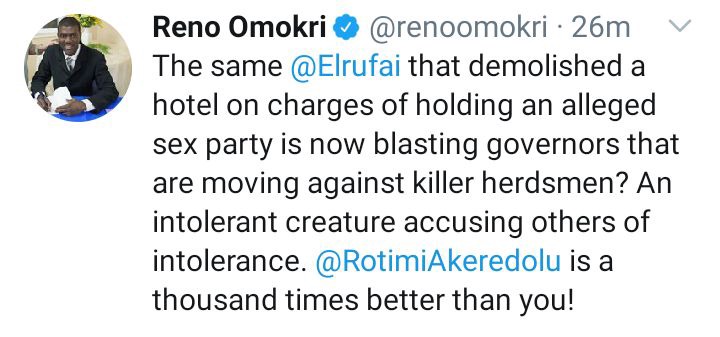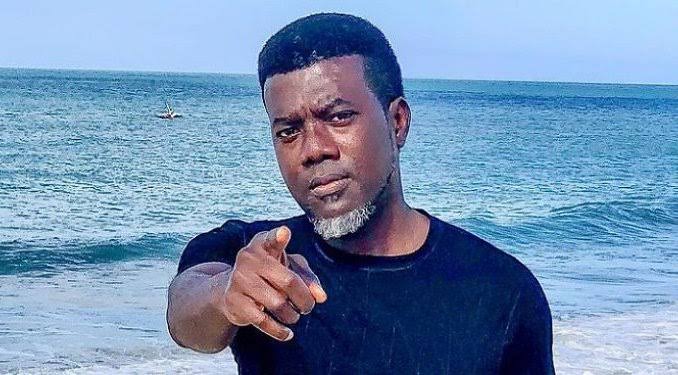 Content created and supplied by: Ent'mentgist (via Opera News )