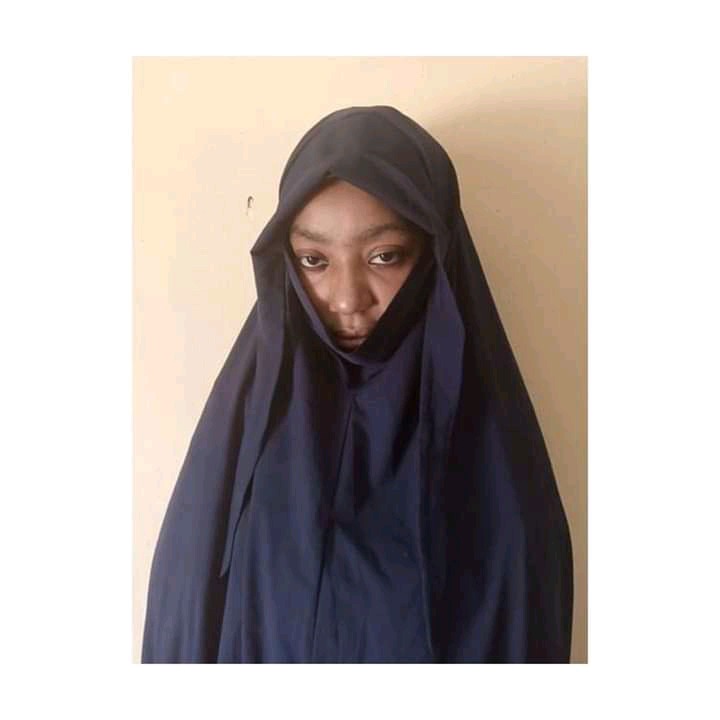 Mrs Fatima Hamza is a mother in Kano State who just took a housemaid about four months ago has murdered her house help.
It was reported that the housemaid is identified as Khadija Rabiu is 16 -year-old and she is from Kwara State. She has just spent barely four months in the house of Fatima Hamza.
The woman started to maltreat her. It's alleged that the woman inserted dry pepper and metal object in her private part. The woman allowed the small girl to writhe in pain. The girl was also beaten up to pulp. She sustained injuries from the beating. She suffered complications and died afterwards.
The woman wanted to cover up herself. She said that Rabiu died as a result of cat bites. She also said that the small girl has been sick for some days she died.
The woman has been arrested by police and police investigation revealed that the woman's hands are involved in the death of the girl. According to PPRO of Kano State Police Command DSP Abdullahi Haruna Kiyawa said that the police has done it's investigation and the woman will be charged to court soon.
Source: Instablog9ja.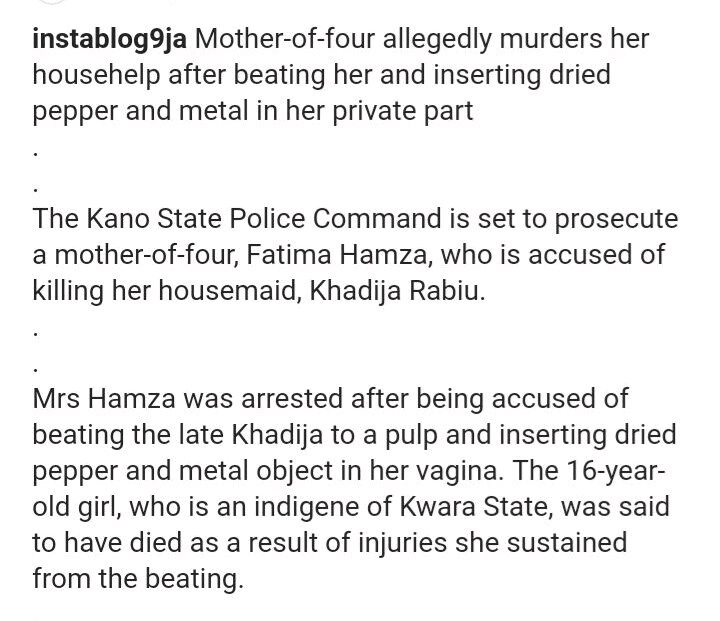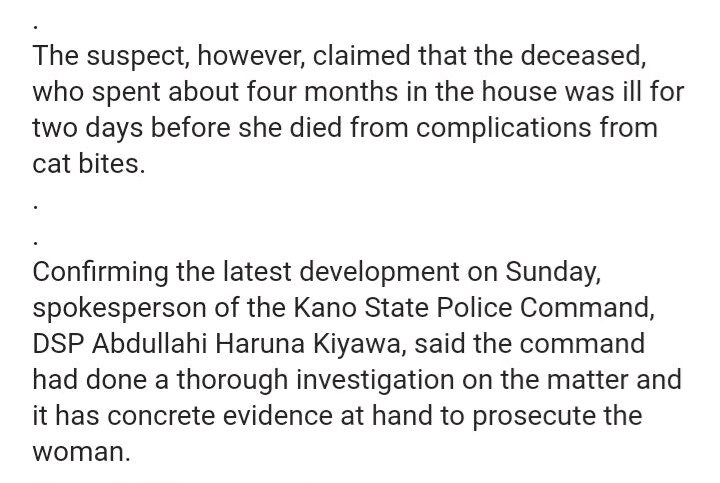 Content created and supplied by: Alo994 (via Opera News )