Where do you think Bandits see this Uniform? A popular Islamic Scholars identified with the name, Dr. Ahmad Abubakar Muhammadu Gumi from the Northern part of the Country met bandits at Zamfara State Yesterday to reconcile with them, many of the bandits were spotted carrying guns, some of them were spotted putting in Nigeria Army Uniform which ordinary civilian can't wear in Nigeria.
Many of these bandits carry AK 47 gun, I spotted some of them wearing Nigeria Army Uniform which is not for ordinary Nigerians to wear.
Check out photos of Bandits with the Islamic Scholars below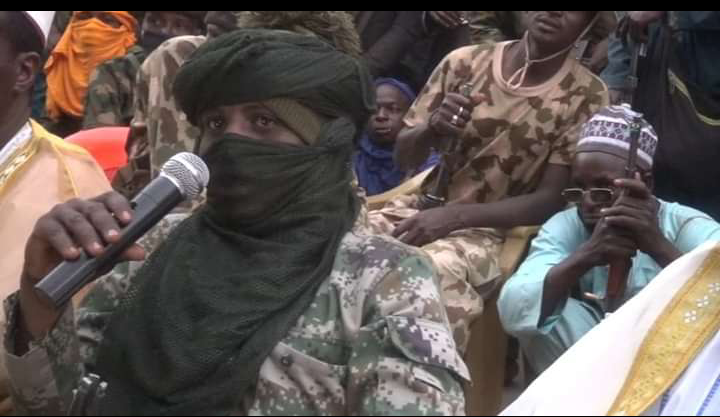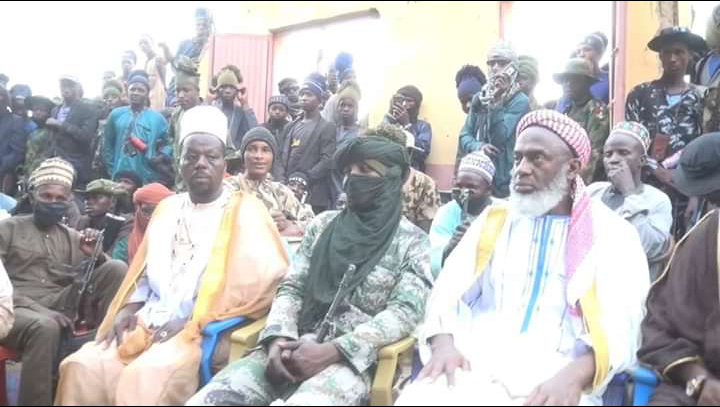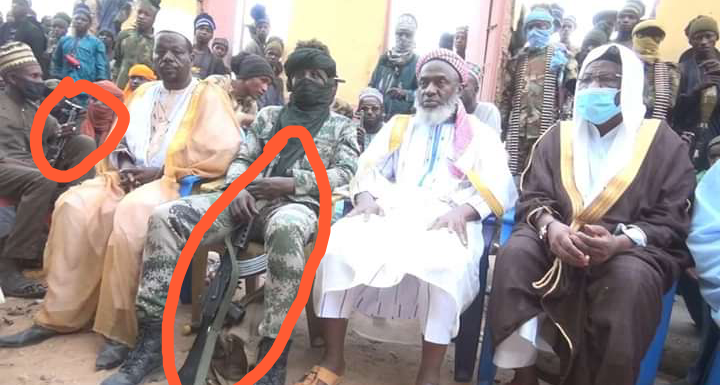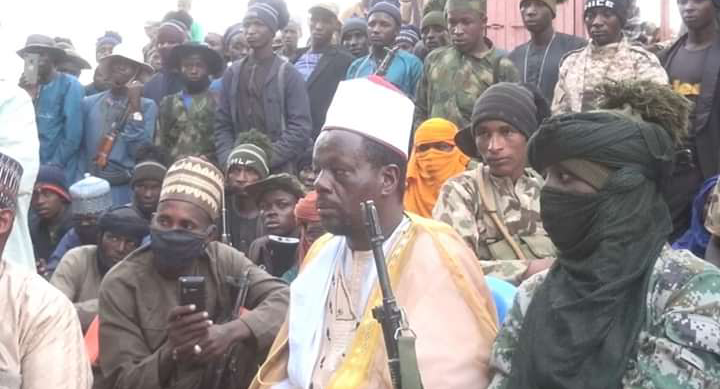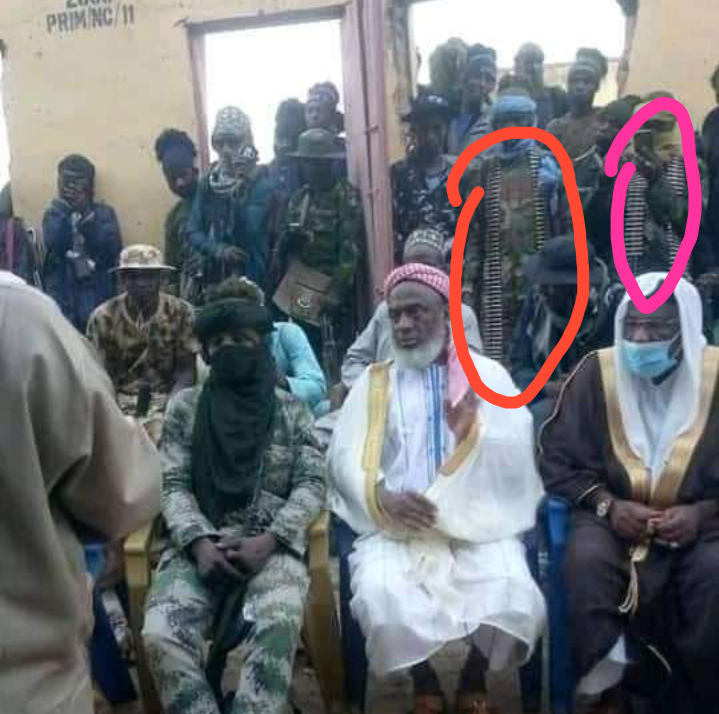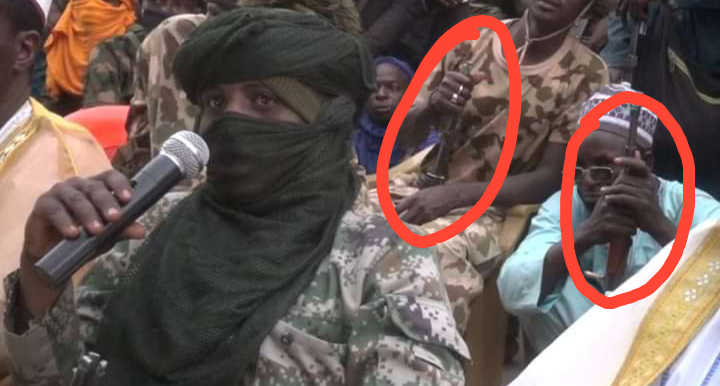 Let's forget about the Guns these Bandits were carrying in the photos, see two of Them in Nigeria Army Uniform, they must have stolen the Nigeria Army uniform from Those Soldiers they killed when they attacked them or where do you think they see Nigeria Army Uniform?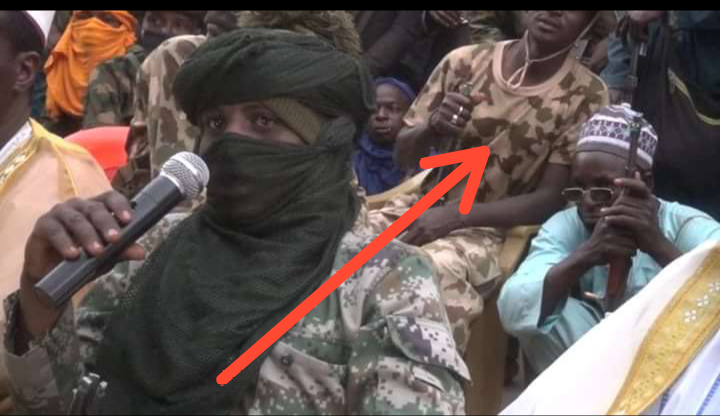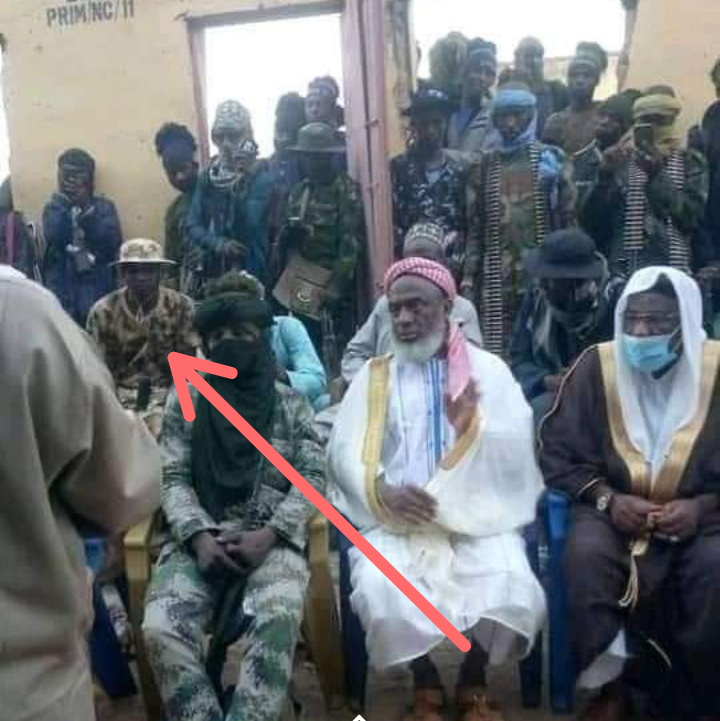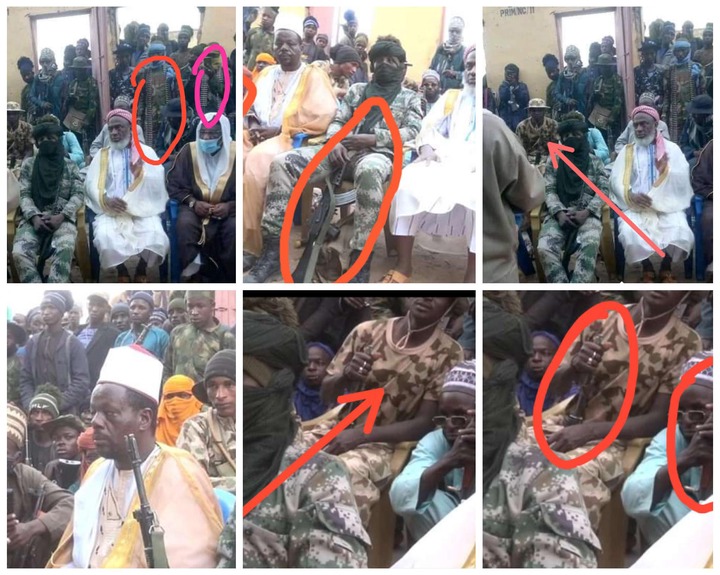 Where do you think these bandits see Guns they are carrying and the Nigerian Army Uniform some of them wore?
Kindly drop comments and share the photos on all social media for people to see.
Don't forget to follow me for the latest news in Nigeria
Content created and supplied by: Business_Arena (via Opera News )