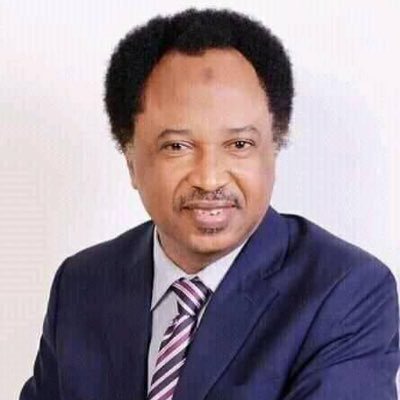 Former Nigeria Senator, Shehu Sani took to his verified Twitter handle to condemn the attack of Hausa community in Oyo State.
Checkout the screenshot: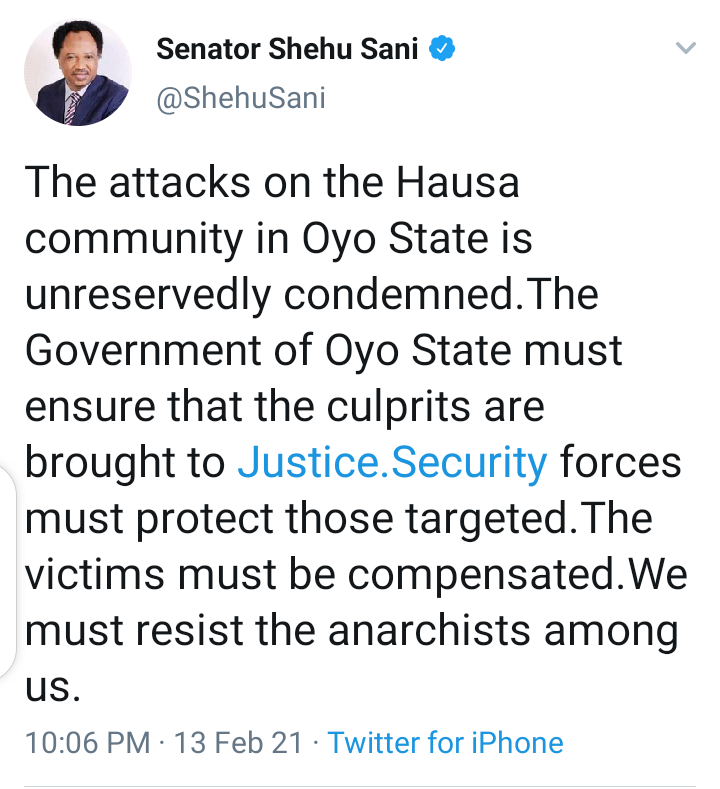 The attacks on the Hausa community in Oyo State is unreservedly condemned. The Government of Oyo State must ensure that the culprits are brought to Justice. Security forces must protect those targeted. The victims must be compensated. We must resist the anarchists among us.
Checkout the screenshots of reactions: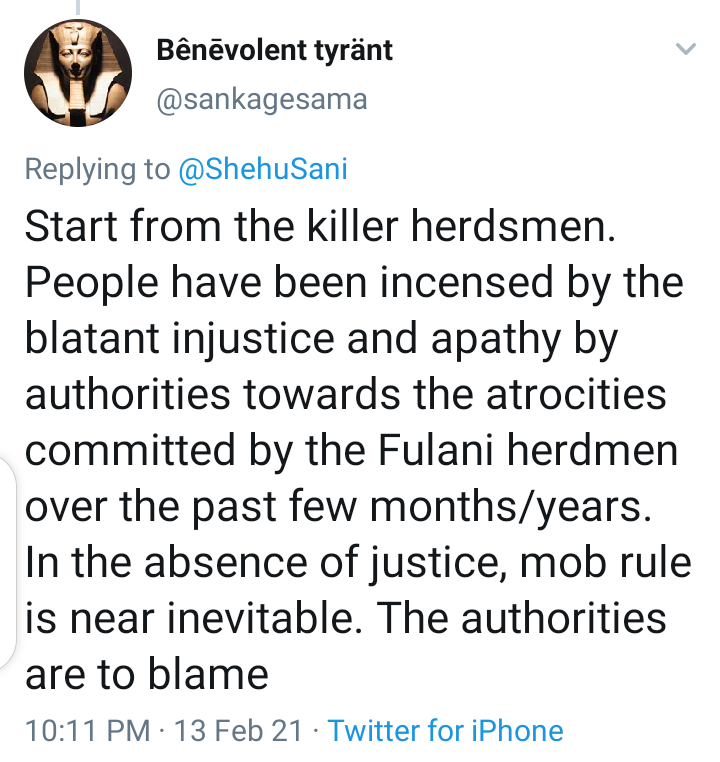 Start from the killer herdsmen. People have been incensed by the blatant injustice and apathy by authorities towards the atrocities committed by the Fulani herdsmen over the past few months/years. In the absence of justice, mob rule is near inevitable. The authorities are to blame.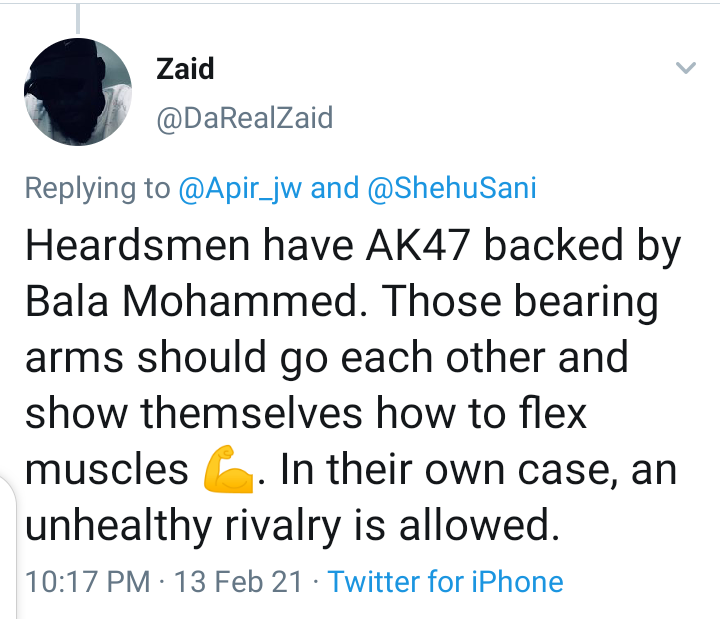 Headsmen have AK47 backed by Bala Mohammed. Those bearing arms should go each other and show themselves how to flex muscles. In their own case, an unhealthy rivalry is allowed.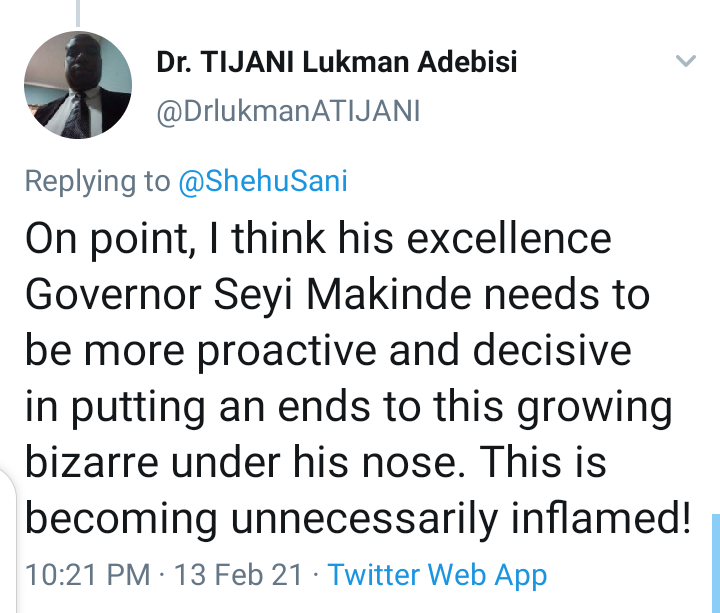 On point, I think his excellence Governor Seyi Makinde needs to be more proactive and decisive in putting an ends to this growing bizarre under his nose. This is becoming unnecessarily inflamed!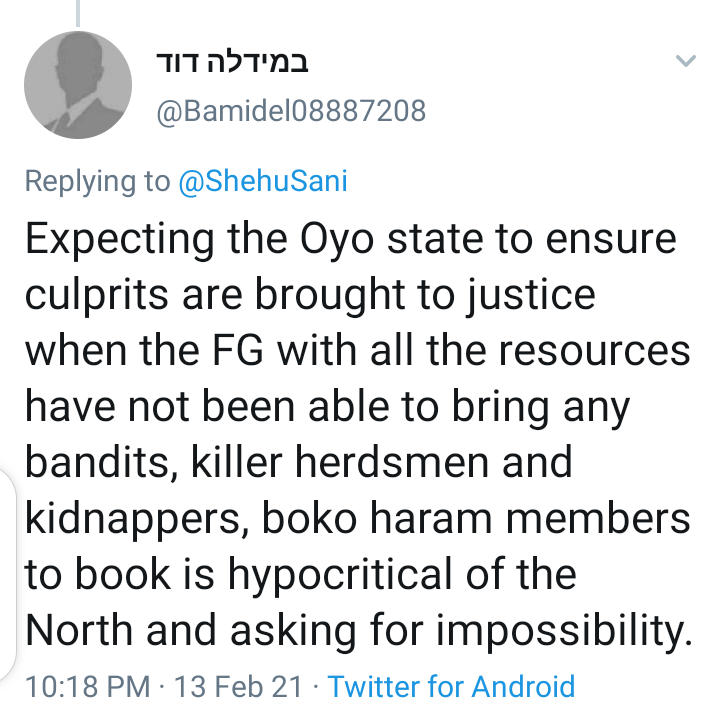 Expecting the Oyo state to ensure culprits are brought to justice when the FG with all the resources have not been able to bring any bandits, killer herdsmen and kidnappers, boko haram members to book is hypocritical of the North and asking for impossibility.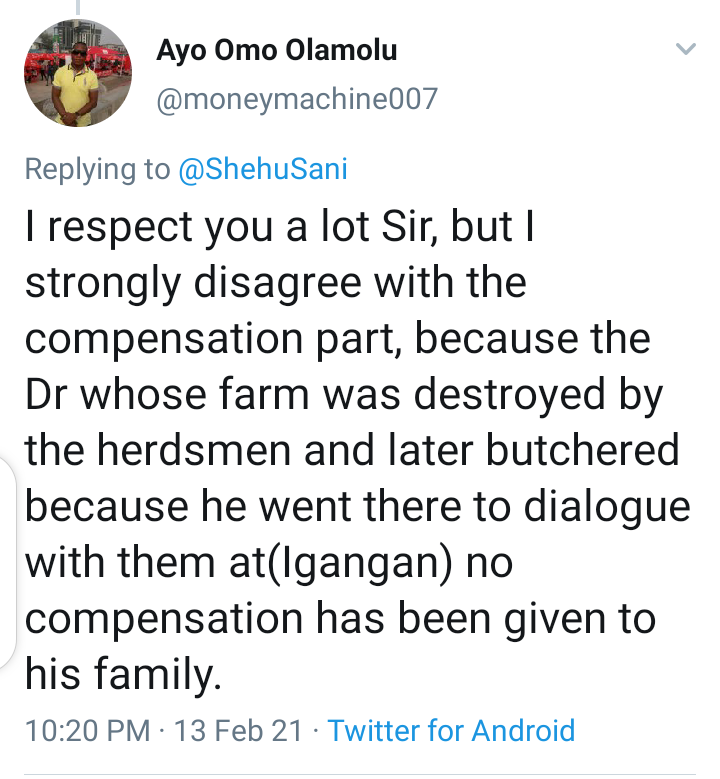 I respect you a lot Sir, but I strongly disagree with the compensation part, because the Dr whose farm was destroyed by the herdsmen and later butchered because he went there to dialogue with them at (Igangan), no compensation has been given to his family.
Content created and supplied by: PrincessAJ (via Opera News )