Death is one thing that should be considered inevitable. Ones it is time, your money and status cannot save you. The death of Yinka son is really tragic news to all Nigerians. Imagine the pain of losing a son who is up to the age of giving you grand children. 27 years on Earth is no 27 days and this will indeed cause an injury in the heart of this singer. This boy really battled for life before his death. Below is a picture of Yinka's First son who died after battling with sickness: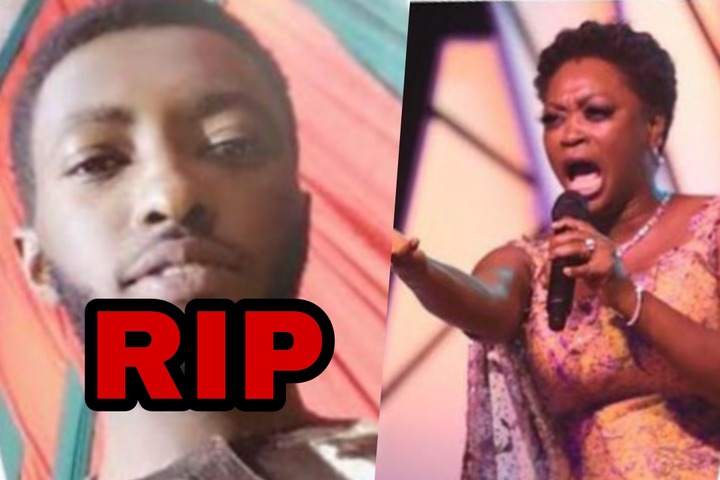 According to reports, The first son of Afro singer Yinka Davies, have been confirmed dead after battling with Autoimmune Blood Tissue Disorder. This 27 years old boy have been identified by the name Jeremiah, and she took it to her social media handle to announce his death.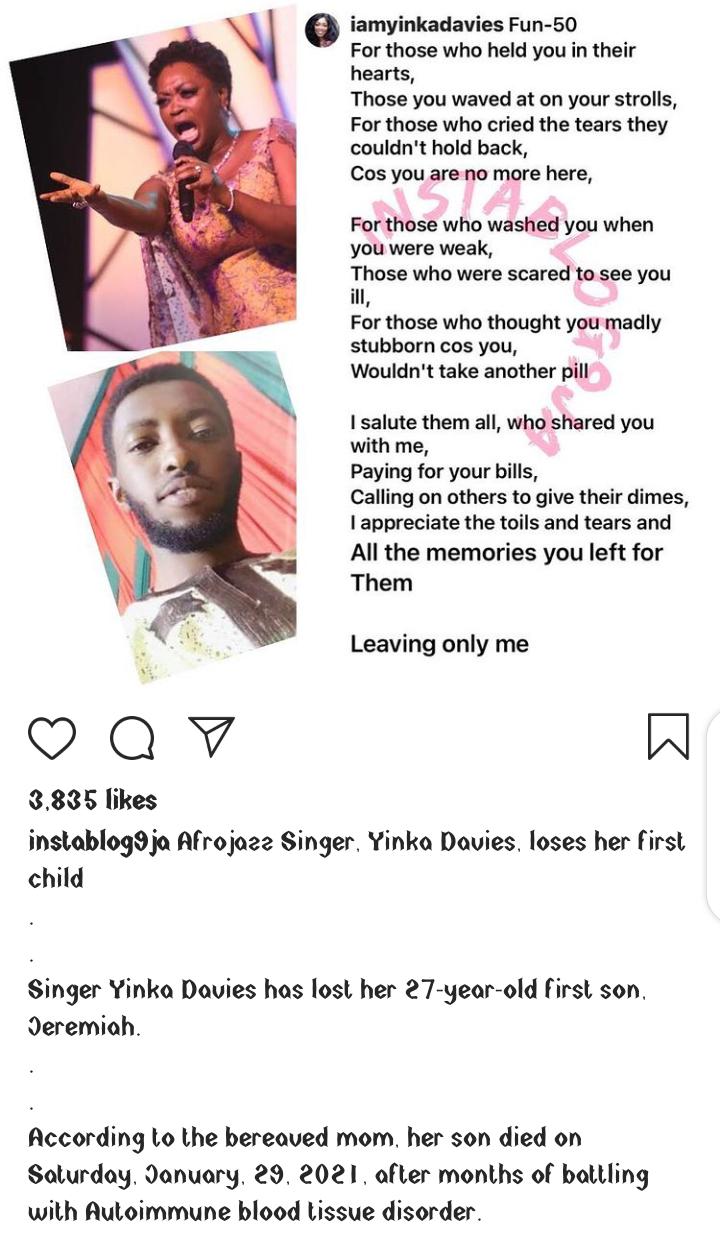 Please remember her in your prayers because she is in real pain at this moment. The death of a child is one of the most painful experience to the mother of that child. Rest in peace Jeremiah.
Content created and supplied by: CHRISTIANFORUM (via Opera News )