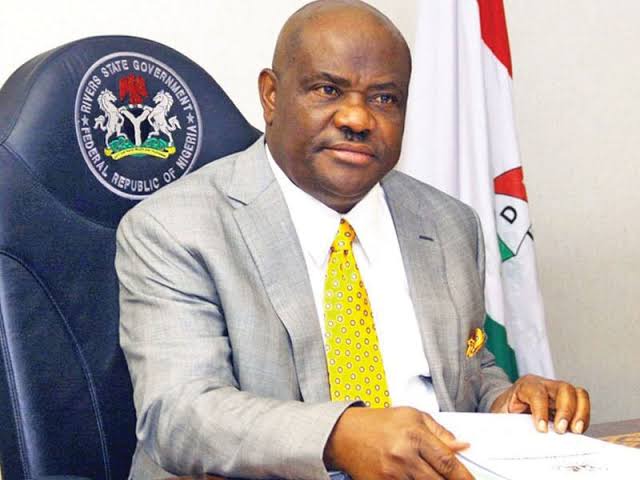 The Rivers State Governor, Nyesom Wike stated that, the Niger Delta Development Commission (NDDC) has wasted trillons of dollars without achieving its purposes in the Region.
He said " The management of the commission was found of bowing to external bodies instead of focusing on its function of lifting the Region from poverty.
He also said that people were busy abusing the Region because the commission wasted trillions of dollars without lifting the masses of the Region from poverty or commensurate developmental projects on ground to show the funds received.
" The problem with us, is that you allow people outside to control you. You want to have godfathers from East, West and North. NDDC is created for Niger Delta. Use the money for the people and Region.
Those in Abuja portfolio contractors are part of the people controlling you. They tell you what to do and you do it for fear that they will remove you. But eventually, you will be removed. So why not work for the people and when you are removed, you will know you did your best for the Region".
According to the Governor's Special Adviser on Media and Publicity, Kelvin Ebiri, said Wike also condemned the posture of some ethnic groups in the Niger Delta Region that behaved as if they owned the Commission.
" Wike said the commission belonged to all States in the Region and no one particular ethnic group could assert itself as the dominant owner of the NDDC.
Wike has express his sad feelings towards the matter that members of those groups kicked against the appointment of people to head the Commission because they felt such persons were not saying such attitude must stop.
Anybody can be appointed in Niger Delta. He also said that there people who believe that if they appoint somebody from Cross River States or Edo for example, they say no. That those people are not the core Niger Delta states. We must have to stop that.
After much words from him, he finally says " The next time they try it again to cause crisis in our state, he will mobilise our people against them. That he is not saying if you have grievance with NDDC you shouldn't seek how to settle it. But don't use it to cause problem for us, to begin to make economic activities not to move on".
Content created and supplied by: Iwakuaman (via Opera News )