Hours After This Lady Thought of Committing Suicide Over Her Break Up, See What She Posted Again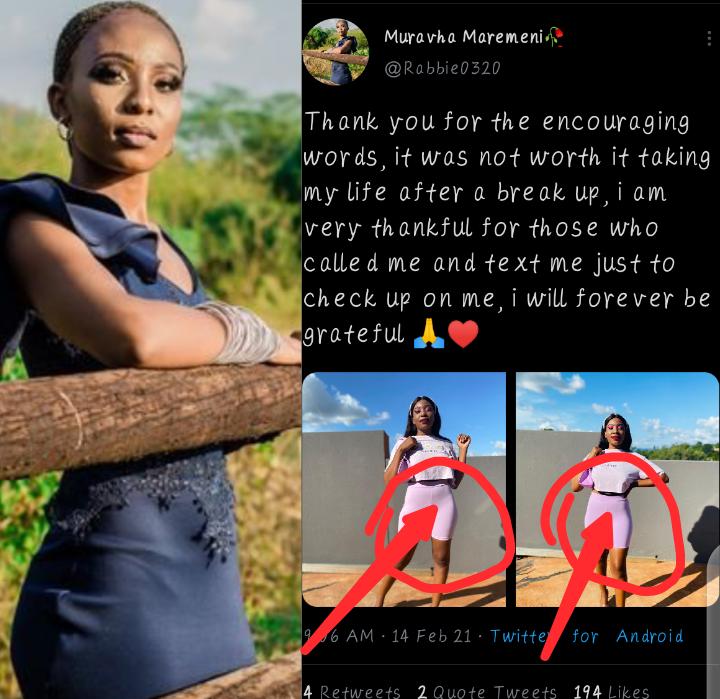 A break up is simply not the end of the world and should not be a cause for one to take one's life. When there is life, there is hope.
As we all know that yesterday was Valentine's Day and a day to show love to our friends and family.
But it is disheartening to see the otherwise of expression of love one is expecting.
A lady with the name "Muravha Maremeni" took to her Twitter handle yesterday to reveal that she was thinking of killing herself as her boyfriend broke up with her.
Below in screenshot was her tweet: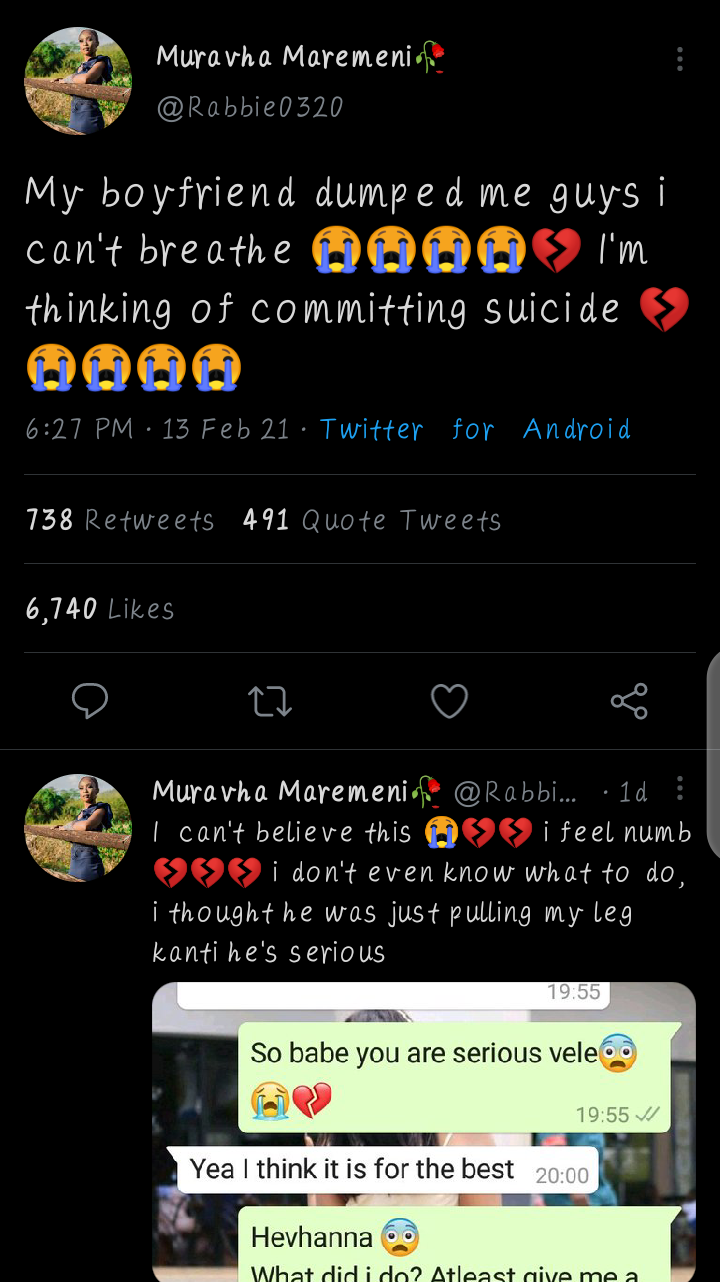 Below in e is her chat with her boyfriend as he broke up with her: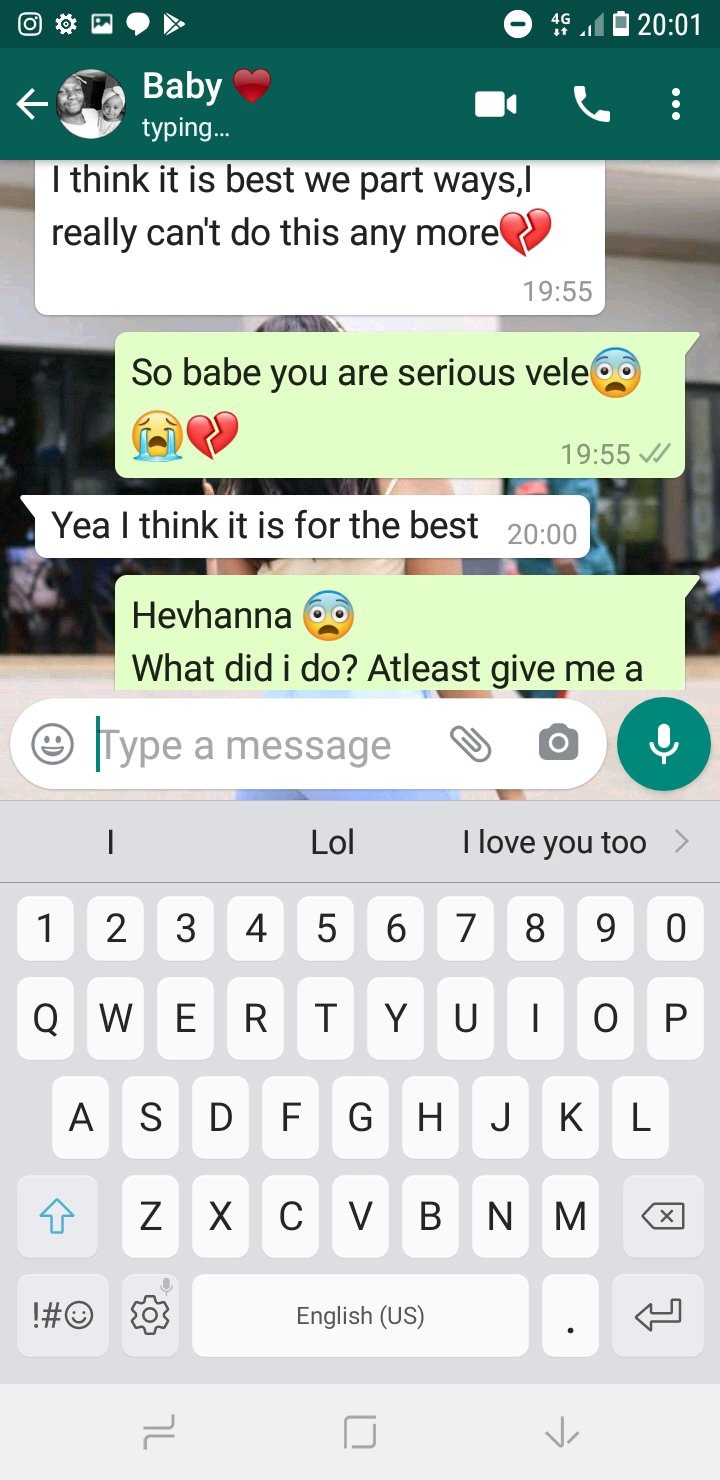 More so, the lady took to her Twitter handle today appreciate all the people that stood by her and the ones that encouraged her not to kill herself.
Below in screenshot is her tweet: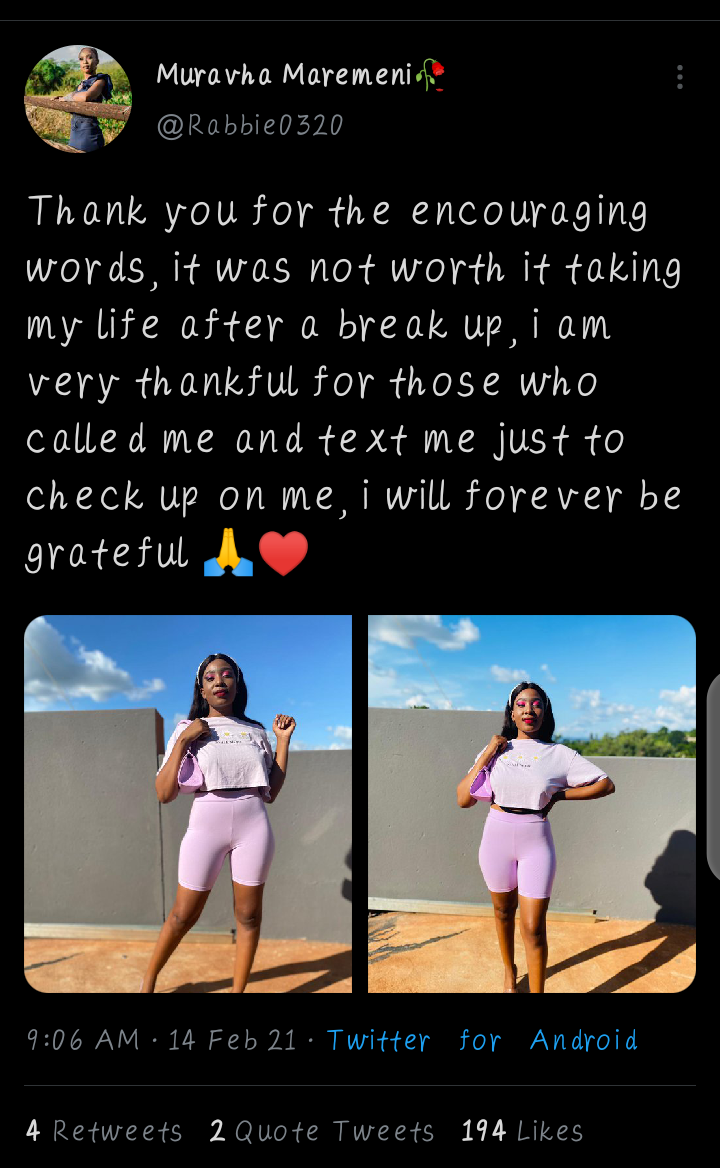 Also, below is the full view of the pictures she uploaded: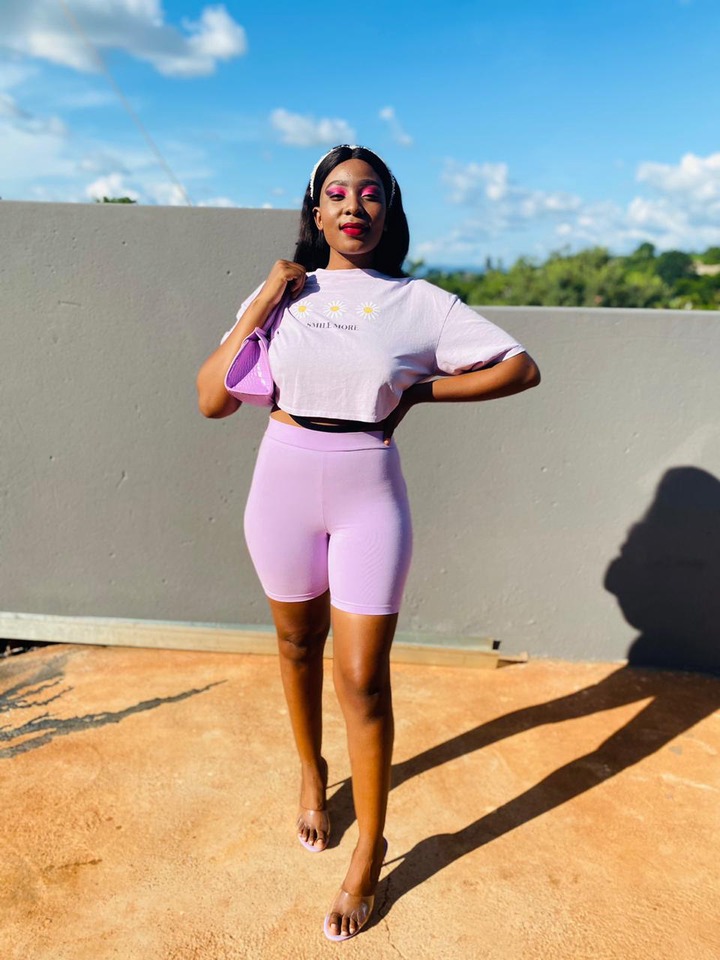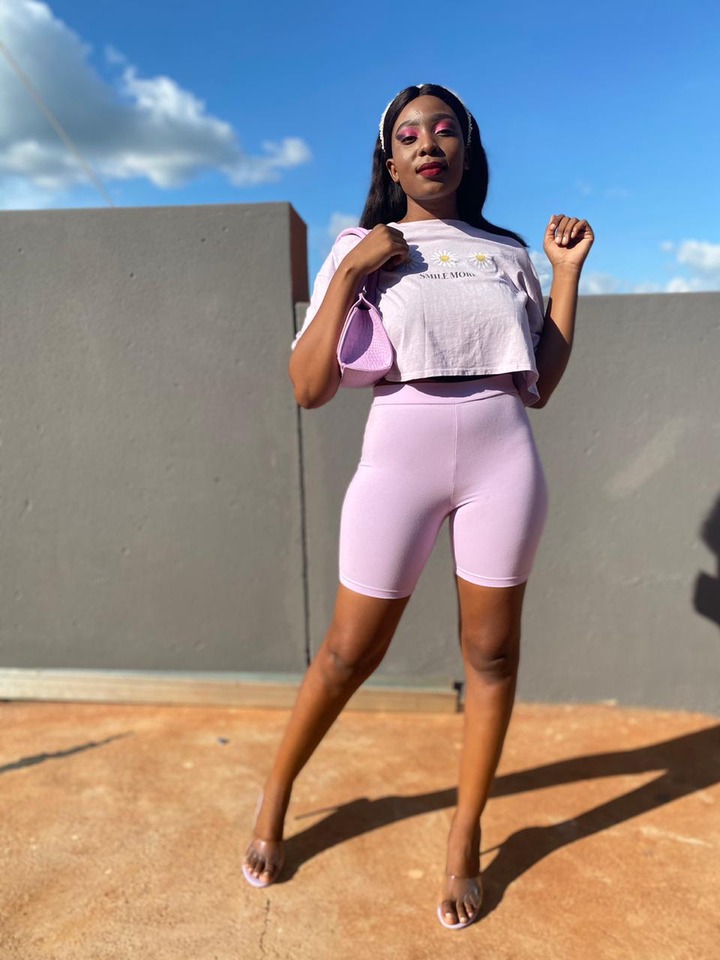 Furthermore, below in screenshots and more are comments and reactions from her followers: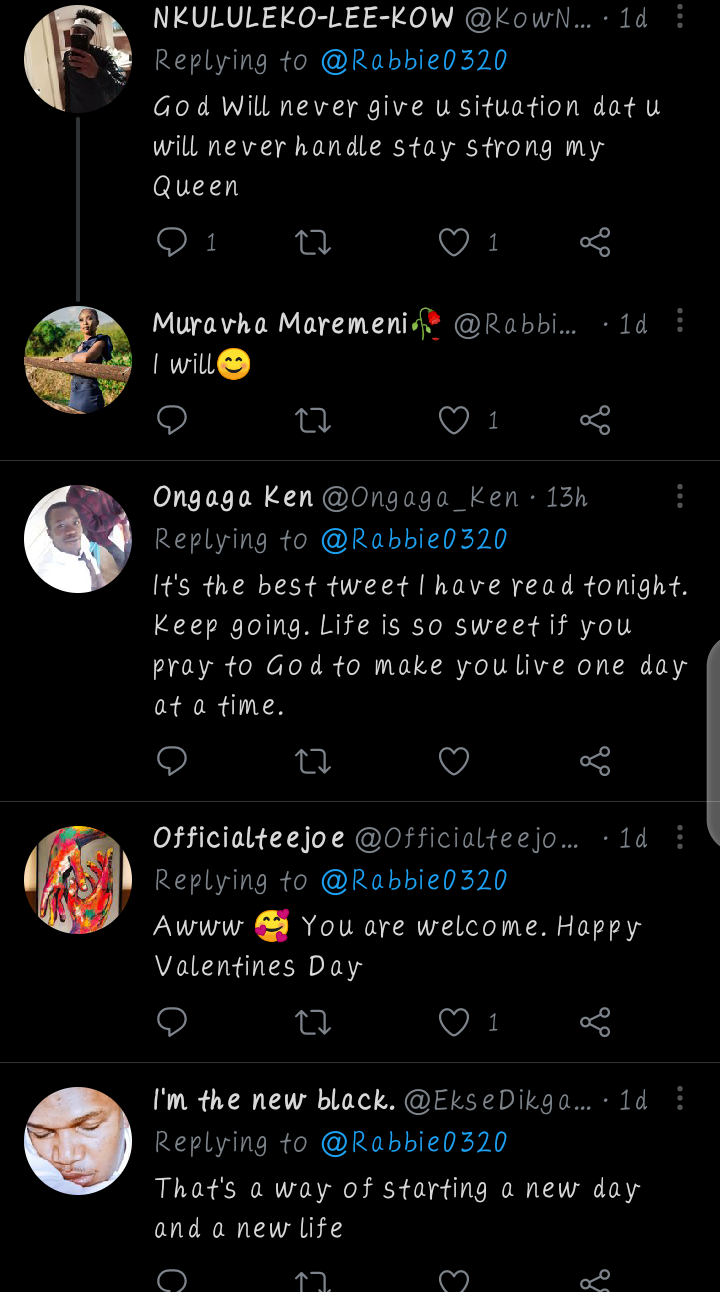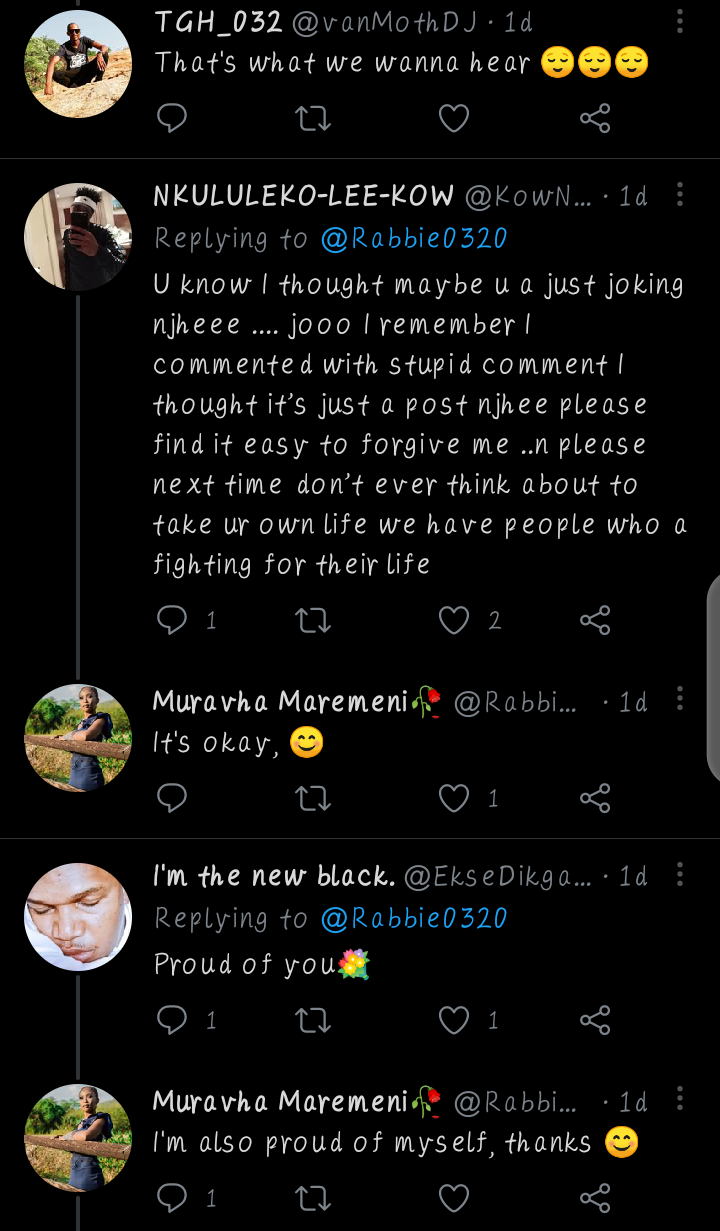 Having read it all, what do you think?
Do well to give your opinions, like, share and follow up for more information!
Content created and supplied by: TimOla (via Opera News )