If there is anybody that gives one absolute peace and happiness when you're around them, it has to be none other than that with children. Children are a gift to humanity, and their presence are a constant source of joy to their parents, and anyone who they interact with.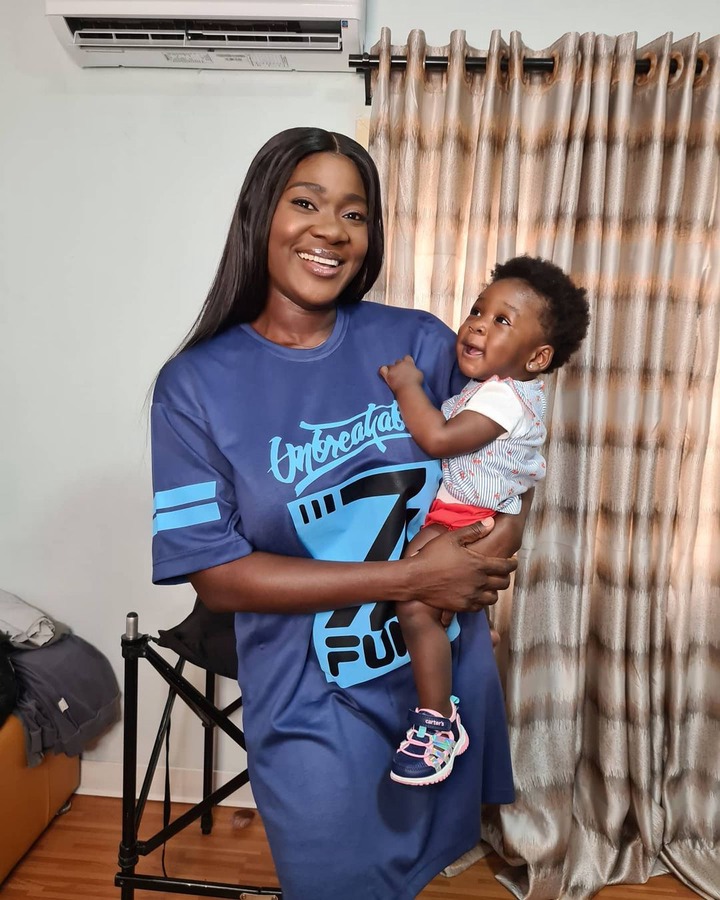 This is not just because of their ability to always have an innocent, and mostly unbiased outlook to life, but it's also because they remind adults of a time in their life when there was no stress, pain, or problems, and even if there was, it never stopped them from being happy in whatever way they can.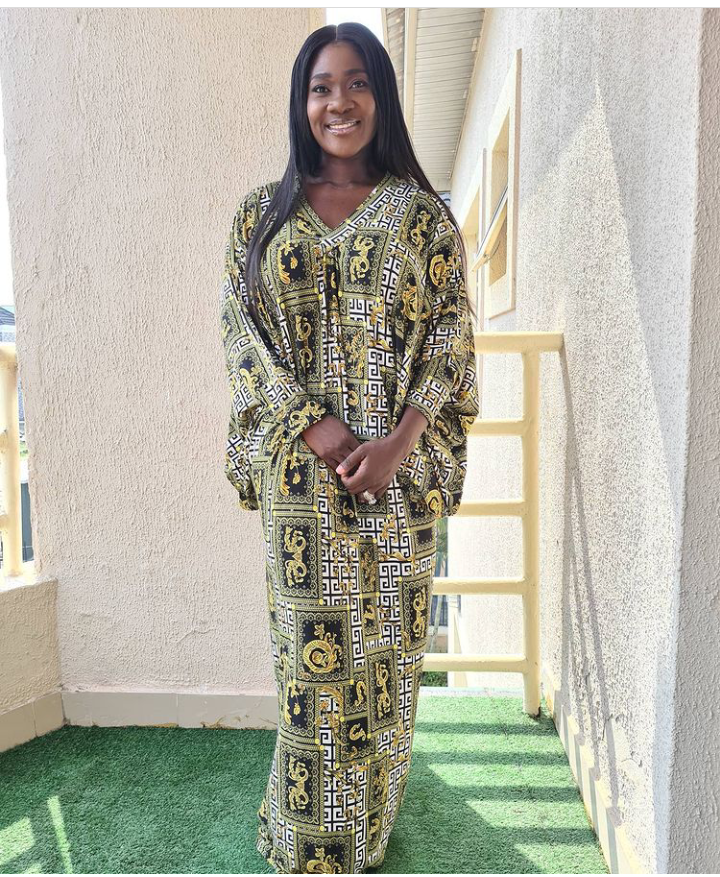 This joy and happiness children bring, can be seen in the life of popular actress Mercy Johnson, as she has taken to regularly uploading pictorial moments spent with her kids, as well as those she paid a professional photographer to take.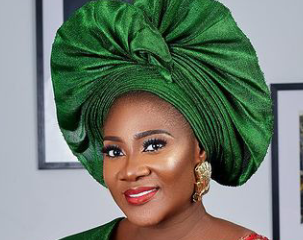 It's been almost 10 years since she got married to Prince Odianosen Okojie in 2011, and the union has bore good fruits, with them having had four kids, and from her updates through the years, the couple are definitely proud of their kids.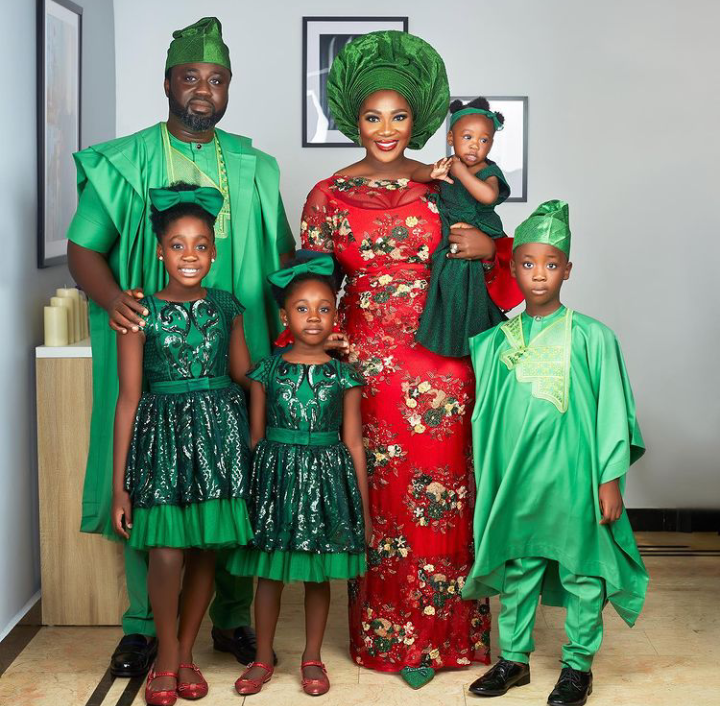 Recently, she took to her Instagram to put up a new upload of her kids, and in this photo, she can be seen laughing gaily with her kids, as she carries on on her arms and looks lovingly at the other 3.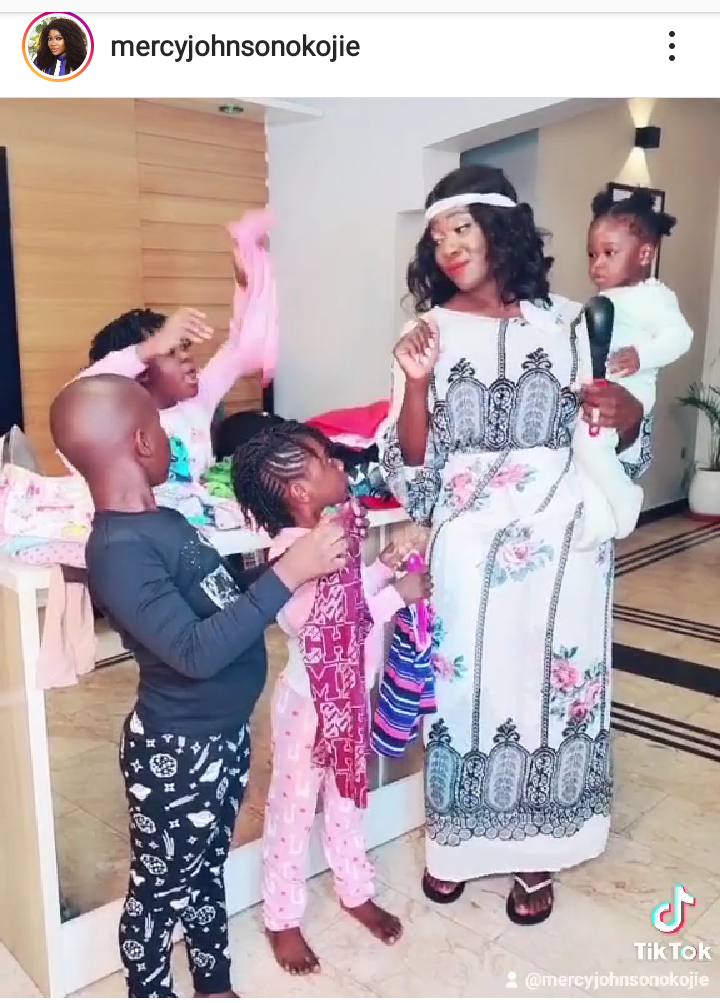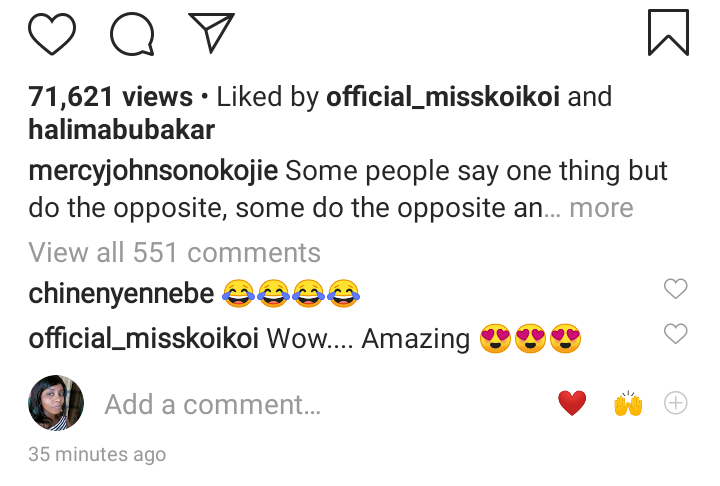 From the photo, they seem to be preparing something, and Mercy Johnson seems to have made sure that all of them participated in the cooking. Either that, or she's dishing out food for them. Either way, it's a great thing to spend time with family any chance we get.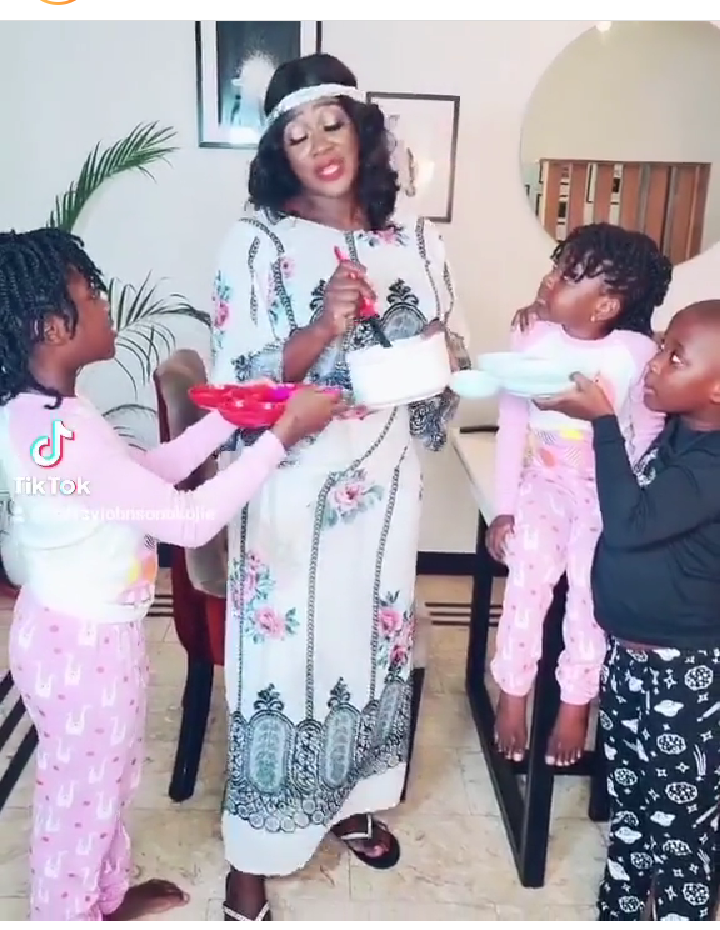 What do you think?. Kindly use the comment section below to drop your thoughts and opinions and don't forget to like and share this post to your friends and family members.
Content created and supplied by: HealthChef (via Opera News )